In case you missed it—or in case you need a hot, sweaty reminder—the shirtless saxophone guy from 1987 vampire flick The Lost Boys is playing Milwaukee bar/venue/treasure Promises (538 W. National Ave.) on Friday, April 28. The shirtless saxophone guy's real name is Tim Cappello, and he's played with Tina Turner, Peter Gabriel, Ringo Starr, and many others. On Friday, he'll play with Milwaukee's own Dogs In Ecstasy and Chicago's impossible-to-Google Cover. Here's the flyer!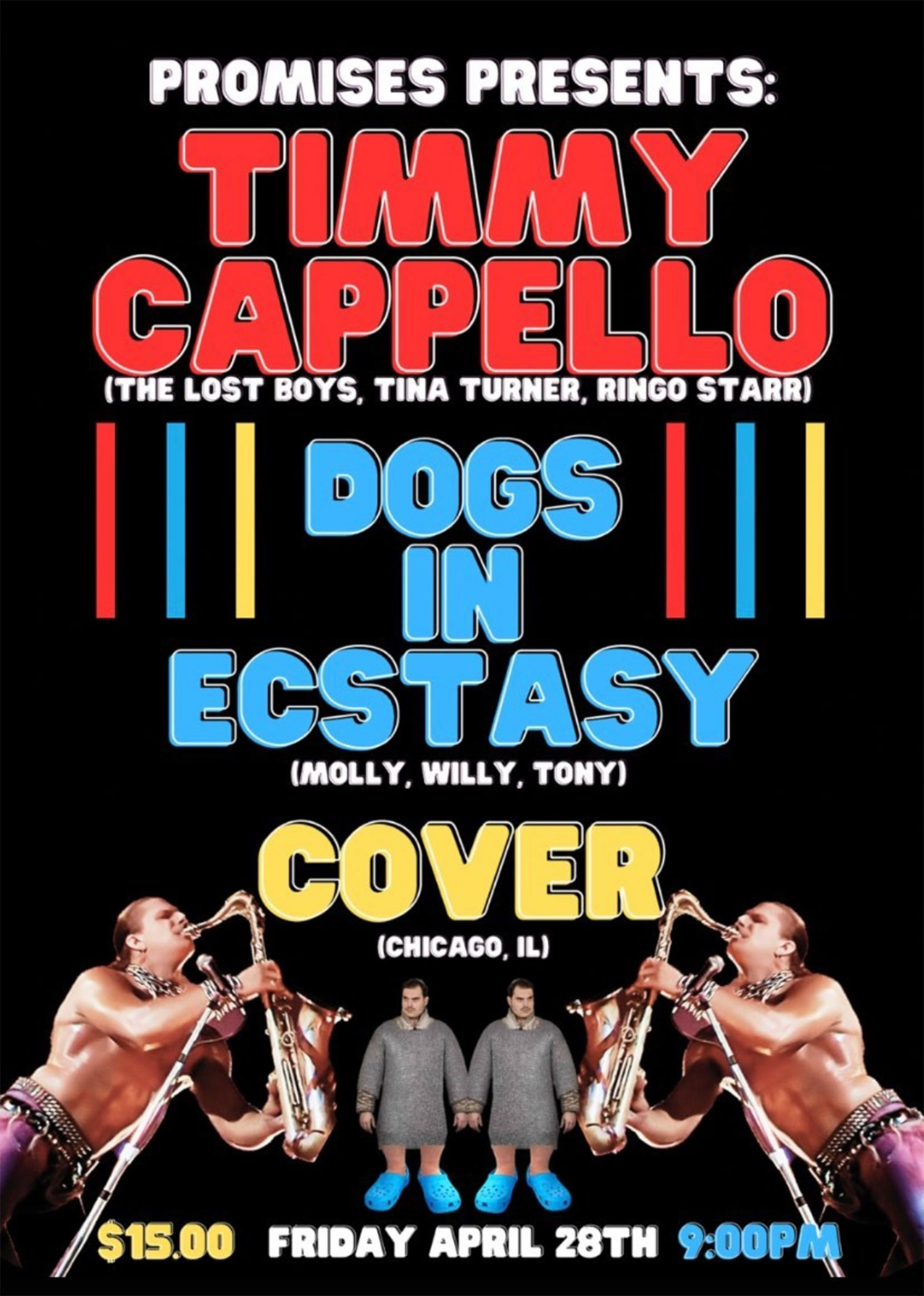 No advance tickets are available for the show, so get to Promises early! This is gonna be great! And Dogs In Ecstasy haven't played in a while!
But seriously, a random show from the shirtless sax guy from The Lost Boys isn't all that unusual. Cappello plays out quite a bit (he'll follow up Friday's show with three shows in Chicago), and in 2018 he released an album called Blood On The Reed. It rips:
And finally, Wikipedia has this info: "After struggling with heroin addiction, Cappello quit the drug 'cold turkey' in 1979 and began bodybuilding in 1980. Cappello toured with Carly Simon later that same year, once appearing on stage in a leather g-string, as well as chains and a dog leash by which Simon pulled him onto the stage."
Exclusive articles, podcasts, and more. Support Milwaukee Record on Patreon.