Even if you don't know who Ryan Matteson is, you're probably familiar with his work. Since leaving his position as Pabst Theater Group's director of public relations, moving to Austin, and ending his Muzzle Of Bees music blog in 2011, the former Milwaukee concert promoter and Hillsboro, Wisconsin native has found success in the world of music management.
Matteson now owns Austin-based Ten Atoms, which manages the likes of Bully, Wye Oak, The Mountain Goats, Strand Of Oaks, and other nationally-known artists. Prior to Bully's October 20 headlining appearance at The Cooperage for night one of Abby Jeanne's Cosmic Weekend, we spoke to Matteson about his time in Milwaukee, ways the city's music scene has changed since he left, how we went from music writer to band manager, and why he feels it's important to book his bands in his former hometown.
MR: You seemed to be really active in the Milwaukee music scene when you lived here. What led you to Austin?
Ryan Matteson: I was working at the Pabst, Riverside, and Turner Hall Ballroom. Then I took a job doing artist management at a company called C3, which is based in Austin. I had been managing bands like Strand Of Oaks and I had been managing The Rosebuds for a couple years already, but it wasn't anything that I was doing full-time. The job in Austin allowed me to do that, and it was a goal of mine and something I really enjoyed.
After I had been promoting and working with everyone at Pabst and Riverside, and doing my own shows at places like Cactus Club and Club Garibaldi, it was just something I wanted to try. And I wanted to get out of the cold for a little while. The opportunity came up, so I jumped on it, and I've been doing it ever since.
MR: With the shows you put on when you lived here, what were some of the hurdles you encountered with booking in Milwaukee at that time? Or, upon leaving, did you recognize any Milwaukee-specific booking issues?
RM: I think that cities like Milwaukee are always going to be ones where the promoters and the true music fans in the town are going to have to go to bat and fight for. I think that there's a ton of people—yourself included—that make up this community that keeps the Milwaukee music scene what it is. It's people at WMSE and it's people at Radio Milwaukee. It's promoters at Pabst and the Riverside, and the people putting on this event at The Cooperage and shows at Cactus Club.
I just played a piece in that and, in that era of time, my position was to help bring bands I liked to town who maybe weren't big enough to play at the Pabst or Riverside. So at that time, I was a big fan of A.A. Bondy, Megafaun, and Nathaniel Rateliff when he was starting out, and Edward Sharpe [And The Magnetic Zeroes] when they were starting out." These were people who I had a tangential contact or relationship with, and I wanted to make sure they played my city, selfishly, because I didn't want to drive to Chicago to see them. I think that from mid-2000s to present day, there's been a sea change in the artists that put Milwaukee on the map. I'd be foolish not to credit my former colleagues at Pabst, Riverside, and Turner Hall for trailblazing that path and allowing good music to come through on a regular basis.
MR: I know you're looking from afar now, but what's it like seeing the types of shows and bands Milwaukee is getting now? Is it a night and day shift from when you were having to fight to bring someone you liked to play in the city?
RM: I certainly think so. I mean, Milwaukee is such a near and dear place to my heart that it's always a priority for me to get my bands there. When I was there, there wasn't the outdoor arena where Leon Bridges just played. You're already seeing a ton of shows booked at the Fiserv Forum. Nick Cave recently came to Milwaukee. There's so many bands that are coming through Milwaukee and so many festivals that are allowing the opportunity for the community to blossom. While I haven't been there, Chris Porterfield was just in Austin and he couldn't stop singing the praises of The Cooperage and what a great venue that is. Everybody seems to be really pleased with the music scene in Milwaukee these days. I feel, from afar, it's never been better. Things don't happen overnight. It takes a lot of hard work and people who care to raise up a community. But, man, I would not be upset about the shows that are coming to Milwaukee.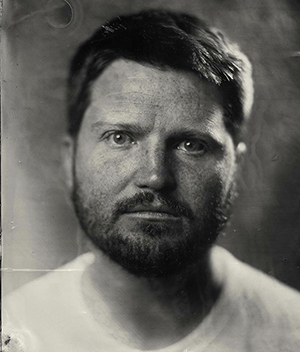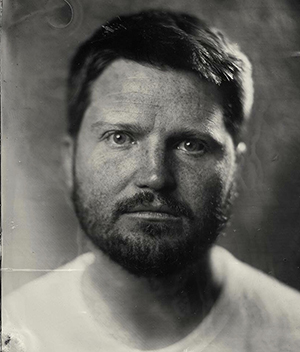 MR: You mentioned that it's important that you get bands on your roster to play here. On behalf of everyone who went to the Bully shows in April, we're happy about that. They're regulars at this point. Stand Of Oaks played two shows in June, and Wye Oak had a sold-out Back Room show in spring, too. Your appreciation of Milwaukee shines through, and I think the city does a good job of giving that appreciation back to the bands you send this way.
RM: I think a great example of this is this band called Black Pumas. They're from Austin and they don't have anything going on, but they're an amazing live show. Thanks to Radio Milwaukee playing that song so much and the Pabst having the faith to put them on at Colectivo. That mutual trust among promoters, radio stations, and management has to be earned. It has to one that develops over years. This band had never played in Milwaukee before, but they sold 150 tickets. This is a band that had only played 21 shows by the time they got to Milwaukee, so it was perfect. The next time they go back, they'll have an even better showing.
For me, I know the bands are going to be taken care of by the promoters in the city, and I have a bunch of friends who are as voracious of music fans as I am and I know that they're going to come out. I still really care about the city of Milwaukee. I still have a house there. I'm still a Brewers fan and a Bucks fan. I think that Milwaukee is one of those cities where every band I've sent there is like, "Oh my god, I could live there!" My goal is to do great things for my bands first and foremost, but Milwaukee is definitely part of that equation in all of our touring conversations.
MR: Just to backtrack a little bit, you went from working on the opposite end of the musical spectrum as a music writer and booker to managing bands. Was it a hard shift from focusing on one city and one-off shows to broadening your attention to international tours, album announcements, or tour roll-outs?
RM: It's absolutely a hard job, but it's one I take very seriously because when an artist and I decide we're going to work together, we both expect a lot out of each other. You know, they're putting their livelihood and their dreams in my hands to help shepherd them, so I take that very seriously. I don't take it for granted. Every artist I work with is an extension of my family and I want what's best for them.
Writing for a music blog was just something I did as a passion. When I started working for the Pabst organization, my job every day was to not fuck up and get fired. I never wanted to leave the music industry. As a kid from a small town in Wisconsin of less than 1,000 people, when what you never thought was a possibility becomes a possibility, you do everything you can not to leave. All I wanted to do every day was to do the best job possible to make sure I could keep doing the job that I had. I feel extremely fortunate to be able to work in the music business and to be able to work with the artists that I work with. So for me, yeah, it was a hard shift. It's a lot of work, but it's rewarding work. I don't take any of it for granted and every day I work as hard as I can to make sure that I can keep doing what I love to do.