At first glance, the pairing of Extreme and Living Colour—a couple of American rock bands whose last charting singles came out in the mid-'90s—for a tour in 2023 seems odd. Both bands are dangerously close to one-hit-wonder status in the broader public memory—Extreme for its ubiquitous 1991 acoustic ballad "More Than Words," and Living Colour for the 1988 hectic funk-metal anthem "Cult Of Personality." The songs themselves could hardly be more different, the former is a simplistic love song while the other is a more complex treatise on political celebrity. There's a lot more to both these groups, though, whether or not music historians give them their due, and as evidenced by the tour's stop at The Pabst Theater on Tuesday, there's more common ground between them than their signature tunes suggest.
Living Colour took the stage first, opening their powerhouse 45-minute set with a cover of Led Zeppelin's "Rock And Roll." The crowd, most of whom did not skip the opening act, definitely knew this song; some of the ensuing originals, however, may have been lost on them. This was not a particularly diverse audience, comprised almost entirely of representatives from the "Here we are now, entertain us" generation, and guitarist Vernon Reid wasn't having it. "Some of you I see checking your email. Some of you look bored to tears," he lamented. "What you don't understand about this is…we're in a relationship. As we entertain you, you entertain us."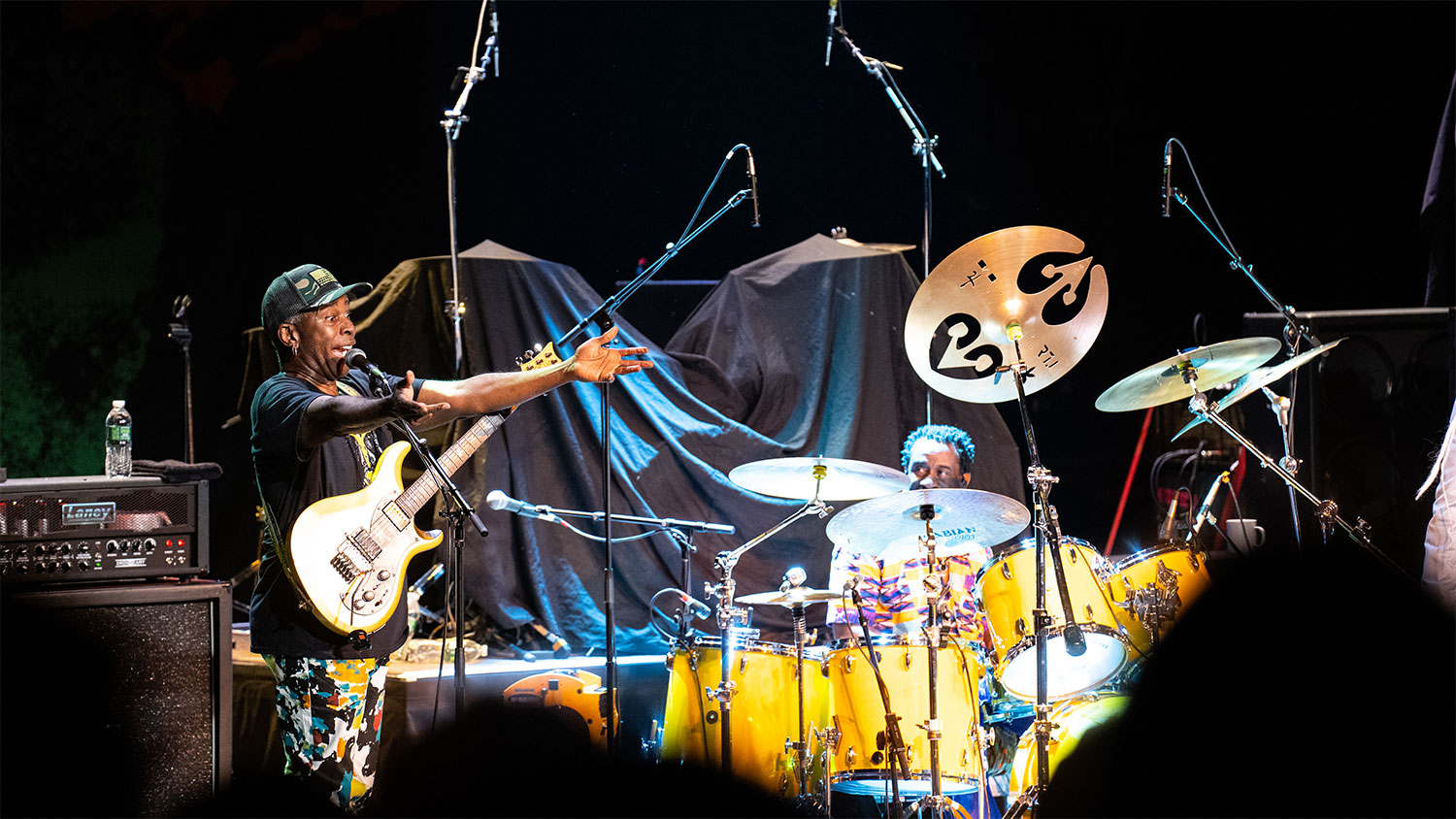 Not many performers will put it to you this bluntly, but an engaged audience is essential to a great show, especially in an intimate venue like the Pabst, and whether Reid's good-natured admonition made a difference or not, the energy level in the room kept going up for the rest of the set. Reid himself was largely responsible, putting on a dazzling guitar clinic that few rock stars would ever want to follow. Reid started out in jazz before forming Living Colour, and his restless pursuit of unorthodox tones and noise may have stunted the group's mainstream potential, but his reputation as a virtuoso is a big part of what keeps the group viable today.
The remaining set was all originals except for a stirring partial rendition of "Nothing Compares 2 U," introduced by frontman Corey Glover as "our way of saying goodbye." Few rock singers in history possess a range of Glover's caliber; this is a man who once played Judas in a touring production of Jesus Christ Superstar, after all. He's equally adept at metal banshee screams as he is pure soul, and he showcased it all loud and clear on Tuesday. During the "Cult Of Personality" closer he disappeared from the stage only to emerge above in the balcony, parading around and giving high-fives as Reid wailed away onstage. The band had won over the room and would prove a tough act to follow.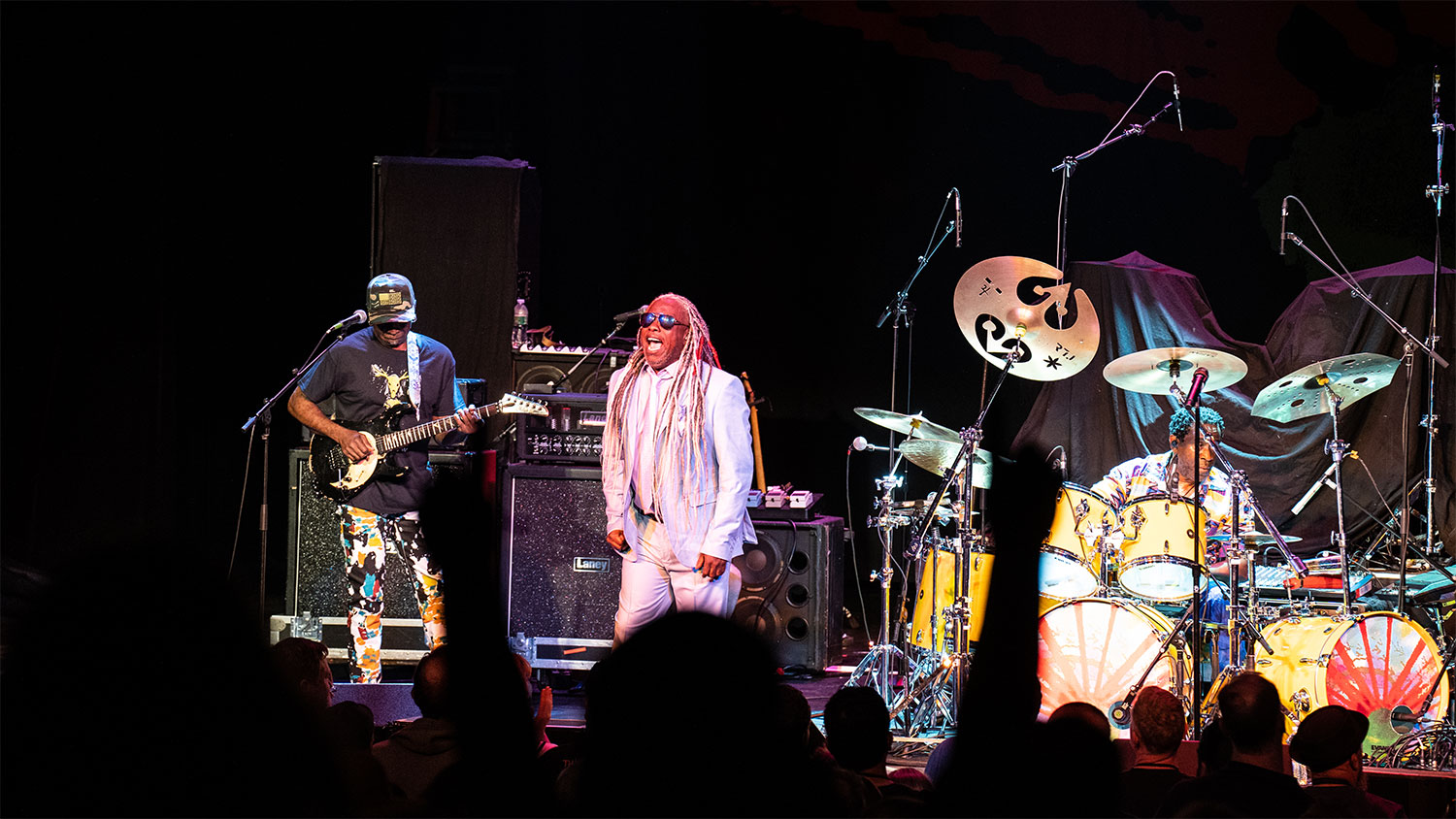 While Living Colour has always maintained a certain level of critical acclaim, the same can't be said for Extreme, whose catalog (ballads aside) can come off like a watered-down, more palatable take on the funk-metal style pioneered by Living Colour and others. Like their hometown heroes Aerosmith, Extreme embrace the glam posturing of arena rock as if grunge never happened, and the group's emergence on Tuesday night was bursting with Get A Grip energy, only without the Alpine-Valley-sized crowd to receive them.
Although both acts on the bill have put out albums in recent years, Living Colour stuck to its back catalog, while Extreme opened with "Banshee" off its new album, Six. The album version has a weird pop gloss to it, and the house mix was muddy and unbalanced to begin this set, making the basic guitar/bass/drum arrangement seem initially insufficient to pull off the beefy Extreme sound. Fortunately, the mix evened out over the course of the first few songs, and Gary Cherone's voice came through more clearly with each tune, although it was never as loud and clear as Glover's had been.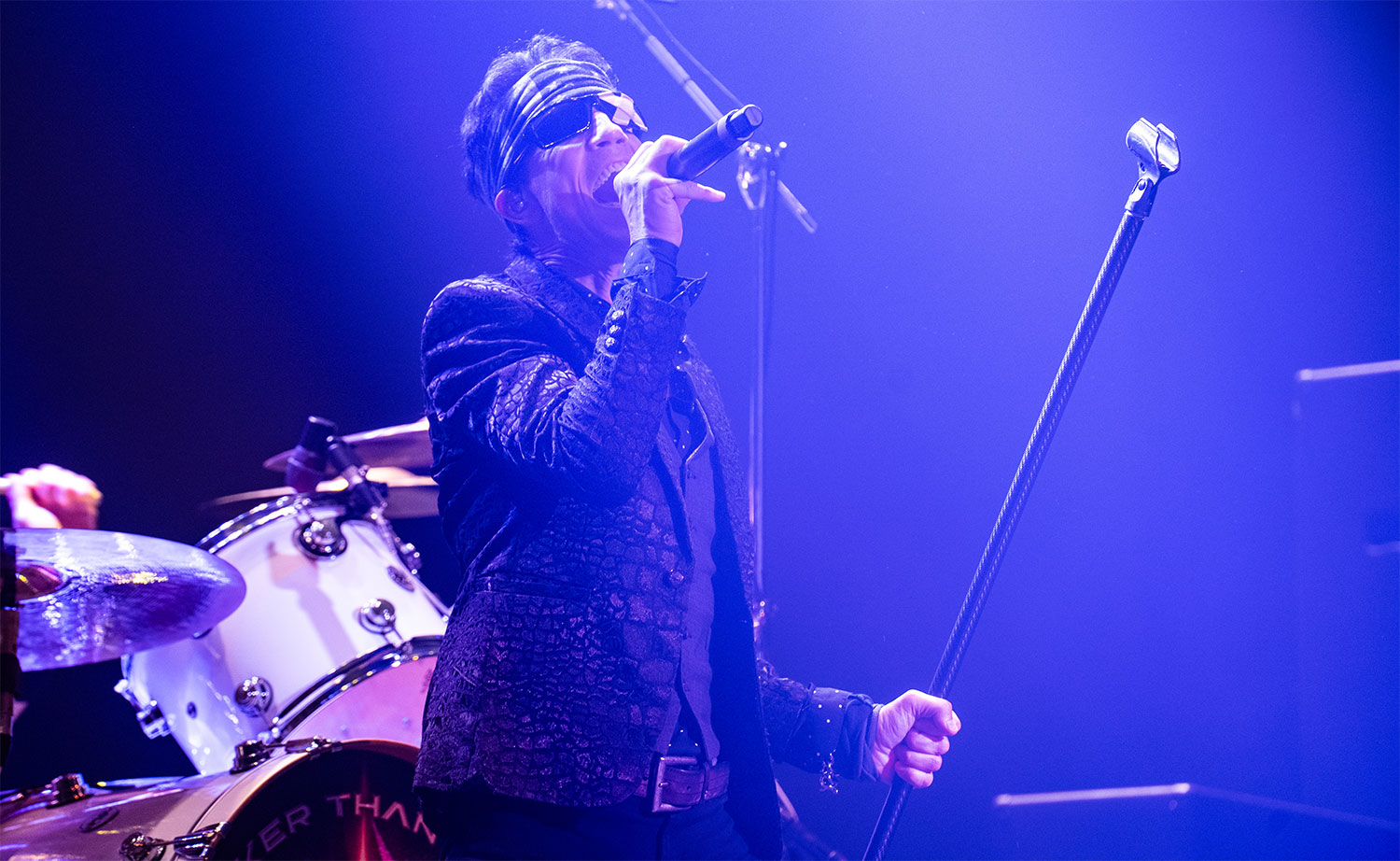 Extreme also boasts an undeniable wizard in guitarist Nuno Bettencourt, an unabashed Eddie Van Halen disciple whose recent side work has included stints in Rihanna's touring band. (Fun fact: Bettencourt and Reid each played on different versions of Janet Jackson's 1990 single "Black Cat"!) Right out of the gates he was the instrumental focal point of the show, gaining power through a couple of Pornograffiti cuts and then setting the crowd ablaze during a speedy medley of tracks from the group's 1989 self-titled debut—especially during the full-on rendition of the challenging "Play With Me," which more than a few randos surely recognized from Bill & Ted's Excellent Adventure.
A brief acoustic mini-set reminded anyone who may have forgotten that there were actually two hit ballads from Pornograffiti, and that it may have been the less-successful one, "Hole Hearted," that actually made the world safe for Dave Matthews Band. These may be outliers in the Extreme catalog, but the vocal harmonies between Cherone and Bettencourt set them apart from their glam peers back in the day, and they sounded almost perfect at this show.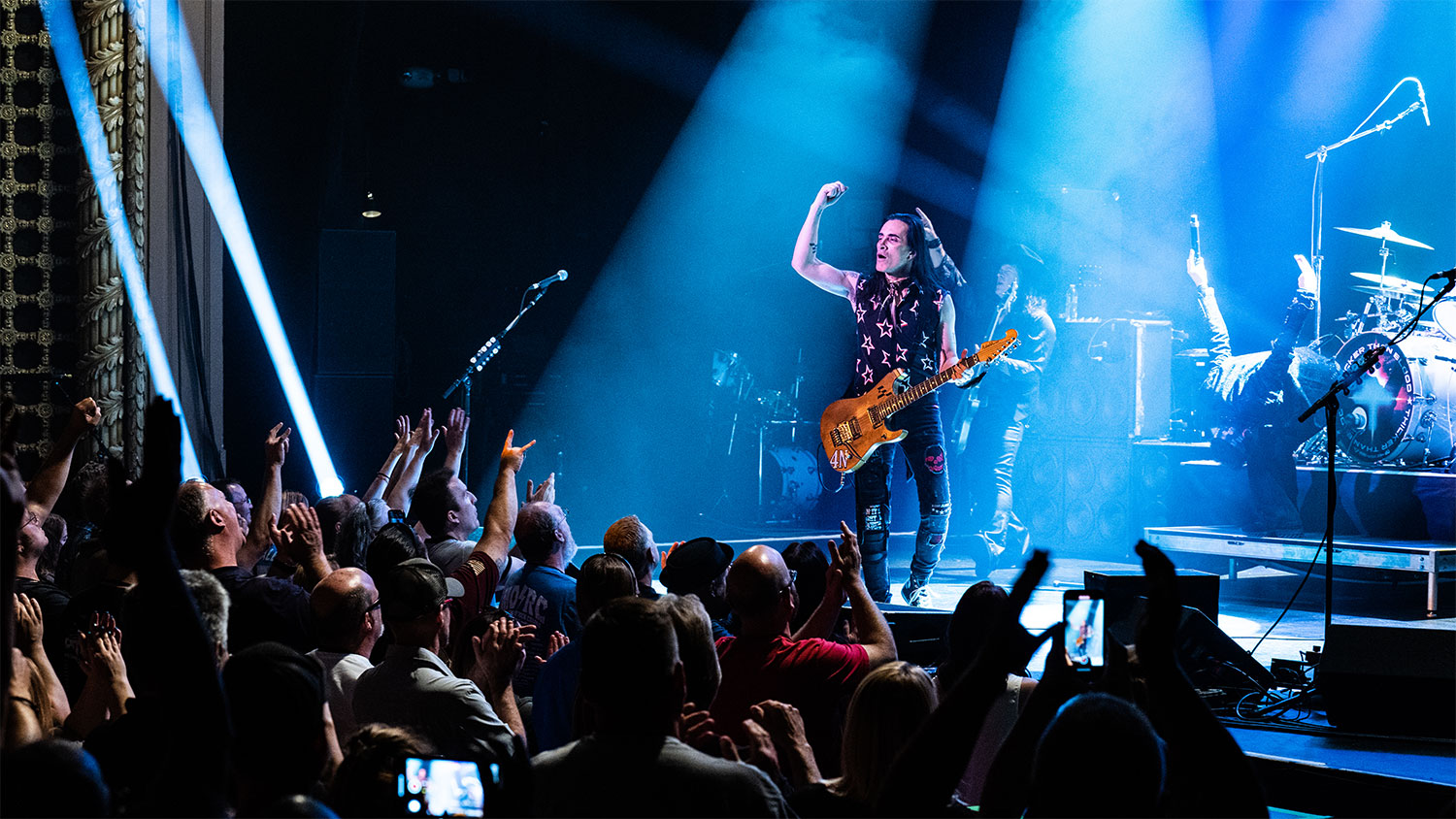 Extreme didn't play any full covers, but Cherone paid tribute to some of his heroes with various snippets of songs, vamping on James Brown's "Get On Up" and Sam Cooke's "Cupid" prior to "Cupid's Dead," which also featured a partial interpretation by Nuno of Van Halen's "Eruption." There were also multiple references to Queen, one of Extreme's most obvious antecedents, most memorably during the "Play With Me" intro when Cherone had the crowd chanting "We Will Rock You." Although Cherone never had Freddie Mercury's vocal prowess, Mercury's showmanship blueprint is the one Cherone draws from, and Extreme's ill-timed foray into prog (1992's III Sides To Every Story) was also straight out of the Queen playbook. While it came off as hopelessly pretentious in the face of alternative nation, it provided plenty of highlights at Tuesday's show. Particularly impressive was the band's take on "Am I Ever Gonna Change," which might sound fresher in the 21st century than it did upon release. After all, bands like The Mars Volta and Muse are still headlining festivals on this sort of polished, anthemic prog.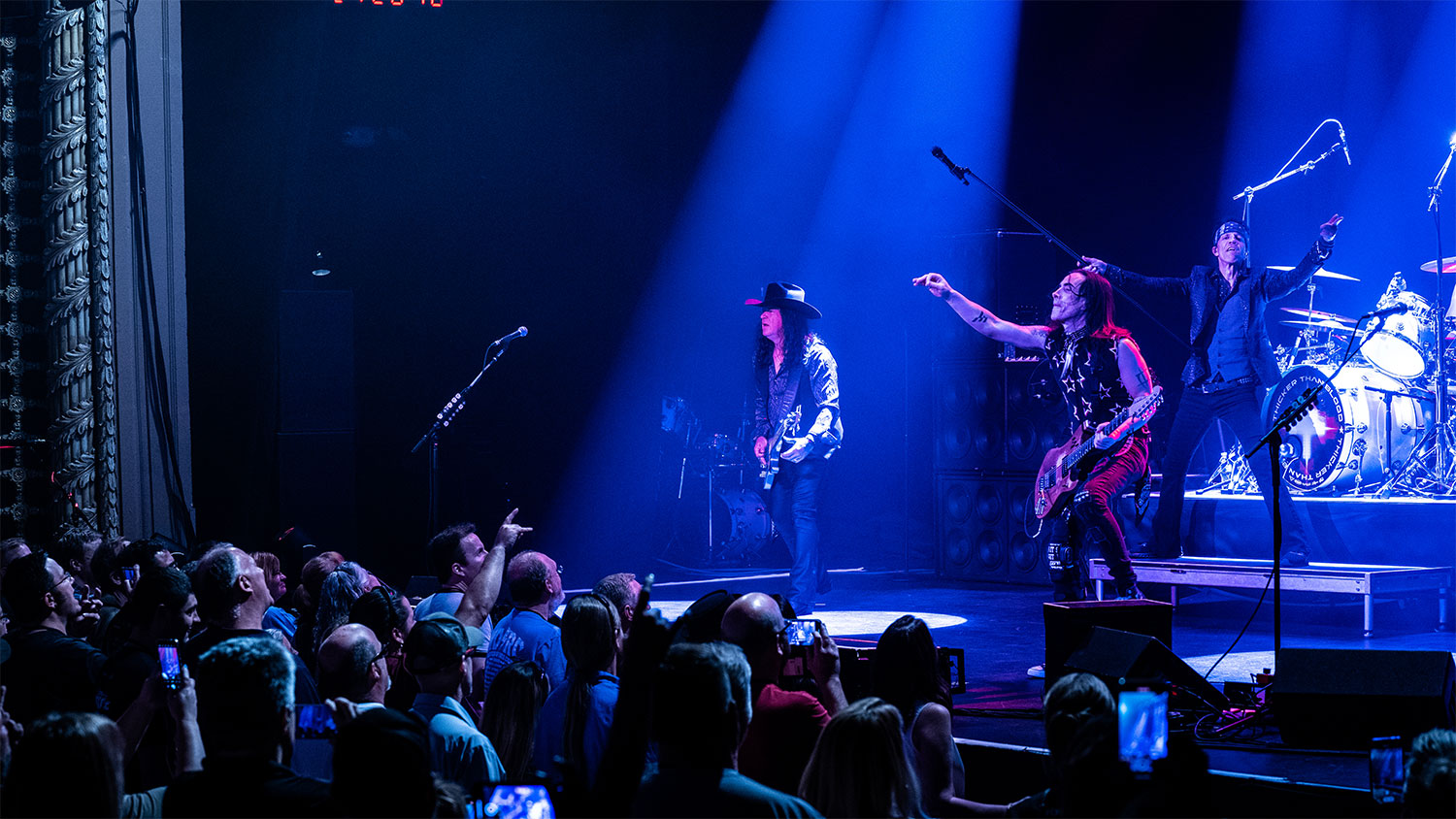 Although saving "More Than Words" for last might've been the safer plan, Extreme played it late but not last. It almost didn't happen, as the previous night in Detroit, Bettencourt had lost his voice entirely. Fortunately, he was able to find a last-minute appointment in Milwaukee; the doctor miraculously fixed him right up, and that wasn't all, as Bettencourt related. "At the end of it, the doctor says…'I have a twin brother, and he passed away ten years ago…and when we were in high school, we did 'More Than Words' together for the whole school, and it brought the house down.' I mean, what are the chances?"
Extreme duly brought the house down, and admittedly had some difficulty recapturing any momentum after this. Although Nuno's solo extravaganza "Flight Of The Wounded Bumblebee" provided a quick burst of energy, they'd saved a bunch of newer and less exciting material for the end, including the encore of "Small Town Beautiful," one of the most cringeworthy lyrical efforts of the band's career, which is really saying something. Prior to the lackluster ending, though, Extreme had played almost every song longtime fans could've wanted to hear, and seemed to have barely lost a step since writing them.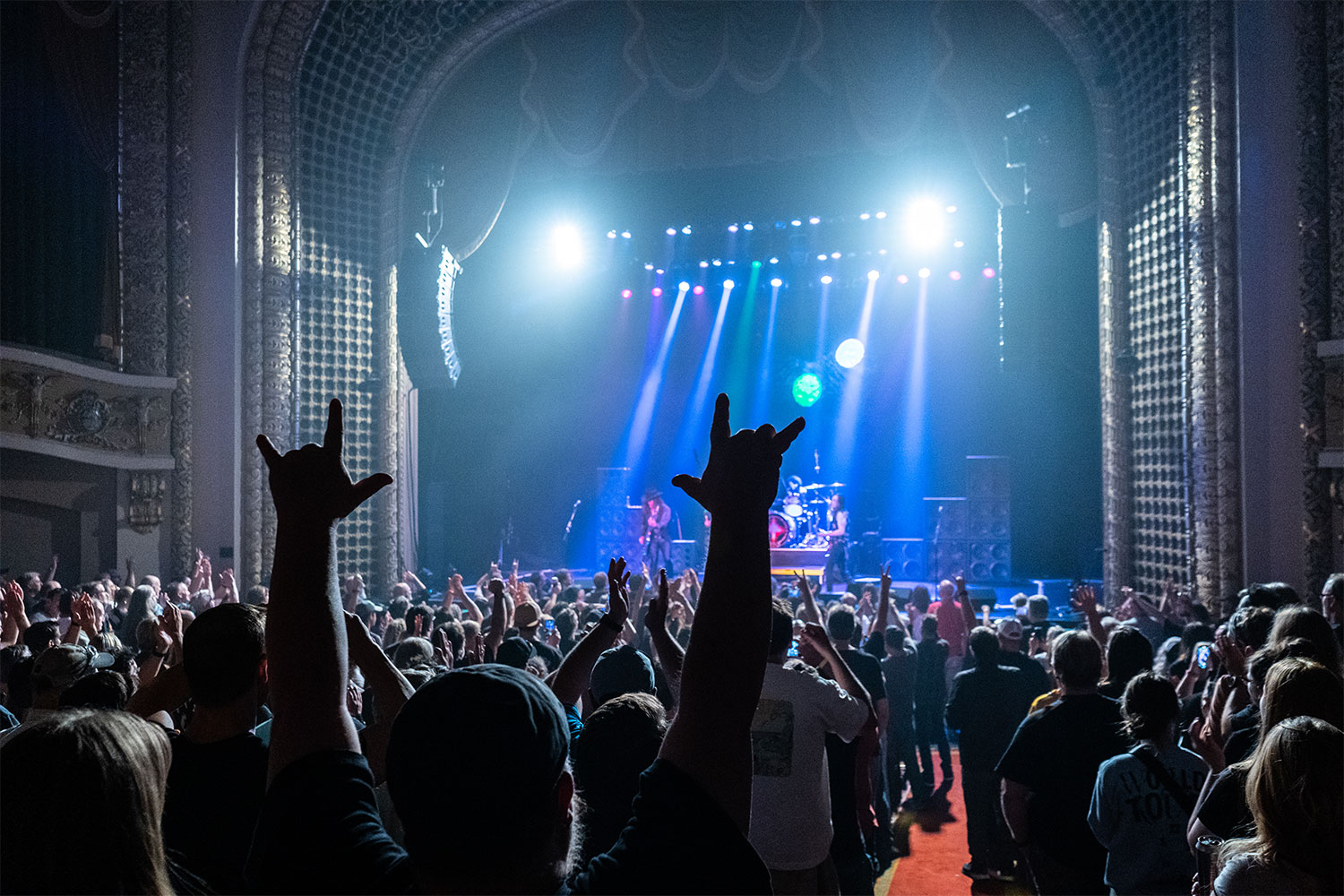 Exclusive articles, podcasts, and more. Support Milwaukee Record on Patreon.