Expire are very likely the most quantifiably successful band to come out of Milwaukee in the last decade. They've toured the world multiple times over, shared the stage with their heroes, and sold enough records to chart on the Billboard 200. The band has managed all these accomplishments, and yet their local profile has been relatively low key, with just a handful of reviews and mentions from our city's various outlets. There's a fair chance that some of you have probably never even heard the band's name.
"I think that punk and hardcore music aren't appealing on a larger level in the same way that other styles of music are," says Zach Dear, Expire's guitarist and songwriter. "It's an acquired taste. Unless someone who comes from that background decides to give it more exposure, it stays relatively out of the spotlight."
After seven years together, the hardcore quartet will be calling it quits next spring. The band's third and final album, With Regret, will be released Friday, September 23 through longtime collaborator and hardcore kingpin Bridge Nine Records. While some acts barely leave their garage before getting signed, Expire chose a different path, one that eventually lead them as far as Europe, Asia, and Australia.
After relocating from Iowa to Chicago in 2009, Dear was approached to start a band by vocalist Josh Kelting, a Florida transplant who had recently moved to Milwaukee. Drummer Marcus Boldt and bassist Adam Nero completed the lineup, and the band began writing their first batch of songs. Recording their demo in August, Expire left for a 19-date tour the following month, using resources and contacts built up from members' previous bands.
"Right as I moved to Chicago, I started getting in touch with all those old out-of-town contacts," Dear says. "Our demo wasn't done, so all of those shows were booked blind. I just told people, 'Book us a show, I don't care if we get paid. If you hate us, you never have to do me another favor ever again.' That's how Expire got started."
While the term "hardcore" has become nebulous in its 30-year existence, Expire's sound is firmly rooted in the din of New York hardcore. Acts like the Cro Mags, Agnostic Front, and 108 were all reference points during the band's inception, though one band holds a particular significance to Dear.
"I just wanted to be in a band like Madball," Dear says. "Everything I like about that kind of music is there. It's a little bit scary, it's in your face, it's very real. Just the feel of what they do was something I wanted to try and work with."
The band toured heavily and released a handful of EPs before getting approached by legendary hardcore label Bridge Nine, known for working with everyone from straight edge torchbearers Have Heart to pop punk mainstays New Found Glory. "We played the Sound & Fury festival in 2011 and met [Bridge Nine label manager] Stephanie Marlow there," Dear says. "Bridge Nine to me has always been a label for bands that toured a lot, and I wanted to work with a label that was used to bands touring and knew how to provide for bands that toured a lot. Things like [tours in] Europe, Japan, Australia, we wanted to work with a label that had the resources to help us get to those kinds of places."
Entering Howl Street Studios with engineer Shane Hochstetler, the band set to work on their first full-length and first release for their new label. "We wanted it to sound like how we sound live," Dear says. "We just wanted to make something that was powerful and raw, as opposed to going overboard and abusing the songs."
"At the time, I knew nothing about them aside from that they had done some touring, so about halfway through the session, I decided to look them up," Hochstetler says. "Even at that point, I remember seeing footage of shows where there were clearly a few hundred kids there with the whole place just erupting."
The resulting album, Pendulum Swings, was completed in just a handful of days. Upon its release in May 2012, the initial commercial reception was slow, to say the least. 

"At first, the record did really bad," Dear says. "I called [Bridge Nine founder] Chris [Wrenn] the day before the record came out to see how pre-orders were doing and he was just kinda like, 'Yeah, you're still in double digits. Let's not have the pre-order talk."
With bassist Caleb Murphy solidifying the band's lineup, Expire picked up where they left off, touring tirelessly in support of their debut. "We didn't really know how record cycles worked in relation to what we were supposed to do," Dear says. "I had a longtime friend of mine who had years of touring and booking experience essentially guide us in relation to all that."
Extensive international tours commenced, including a slew of dates in support of Senses Fail and personal favorites Madball. The opportunity to tour with a variety of acts allowed the band to connect to a larger audience, but it was their honest approach to music that truly helped them make the connection.
"I'm from Iowa, Josh is from Florida," Dear says. "We're not going to write about guns or street life or whatever. Some bands, that stuff totally applies to, and that's fine, but that's not Expire."
When the time came to make a follow-up record in 2013, the band returned to Howl Street, again working quickly. "They've never been the types to spend a month in the studio kicking back or anything like that," Hochstetler says. "They always came in super prepared, completely killed it and left. I have a soft spot for any band that essentially destroys themselves for their music, and having worked with them in the studio, Expire are totally one of those bands."
Expire's manager at the time (and their only one to date, whose tenure with the band was just 12 months) was pushing for an increase in sales. "I was like, 'Yeah, sure, whatever,'" Dear says. "For me, I just wanted people to know about the record, whether they were into it or not." Keeping with the grassroots and DIY nature of the band, roughly 20,000 stickers were made in promotion of their sophomore album Pretty Low, with Dear sending them to anyone who agreed to put them up in their city. This, coupled with the previous five years of intense touring, resulted in something that few Milwaukee acts in recent memory can claim: entry into the Billboard 200.
"I knew that it showed that we were growing and I knew that it would help us be able to tour more, so it was definitely good for us," Dear says.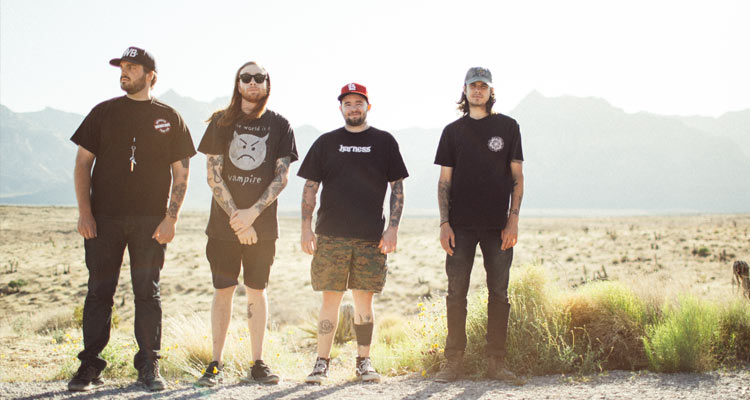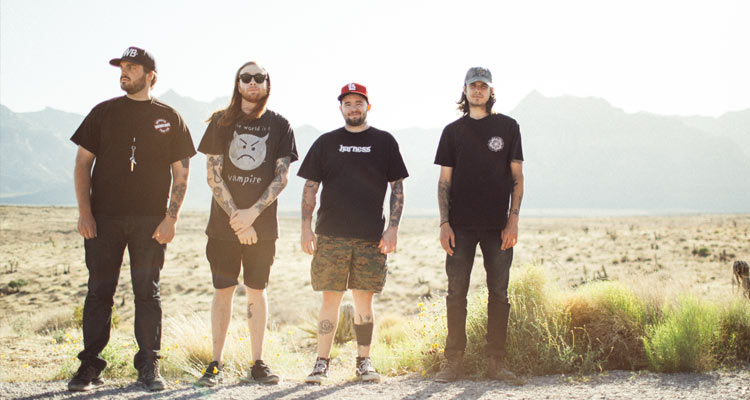 With a growing presence in the underground came the interest of the mainstream. While Expire never signed with a major label, a few offers found their way to the band. By this point, though, the band had reached a crossroads familiar to many before them: sign with a major label in an attempt to grow, or stay independent and ride it out until the end. The band chose the latter.
"Josh specifically wanted us to slow down on the touring side of things, which I was fine with, but at the same time, we're not the kind of band that can stop touring," Dear says. "We wanted to focus more on the quality over quantity of tours anyway, and we had just gotten rid of our manager, so that got me thinking about where the band was headed."
It was shortly after that point that Expire decided to release and tour on one more album before going their separate ways. Knowing that it was to be their last release, the album's creation allowed the band to essentially do whatever they wished with whomever they wished. Looking to try something new, they chose to record their final album with engineer Andy Nelson at Bricktop Studios in Chicago.
"I think with it being our last record, we wanted to try working with someone new for a change. Shane is our dude forever, and we love him, but we also love [Nelson's band] Weekend Nachos, so we decided to go with him. We ended up recording vocals with Shane, so we still got to work with him as well."
Echoes of '90s post-hardcore acts like Helmet and Quicksand can be heard in the slightly more melodic songwriting of Expire's third and final album, With Regret. "I never wanted Expire to be a band where every record sounded completely different, but I was all for us progressing in a very organic and natural way," Dear says. These new elements exist not at all to the music's detriment; the experimentation with melodicism results in a sound that vaguely recalls Snapcase and Will Haven, acts who successfully merged subtly melodic chord progressions with uncompromisingly heavy rhythms and vocals. While an array of new elements can be heard across With Regret's 13 tracks, the album is still distinctly Expire.
Following the album's release, the band will tour the U.S., Europe, Australia, and Japan through January. The most noteworthy of these shows may be a string of dates at the end of October, where the band will exclusively play houses.

 "I booked it myself and it's entirely at friends' houses" Dear says. "The only people who know the addresses are me and the promoters putting on the shows. The addresses will be announced the day of each show."
Following the Japanese tour, plans for a final Milwaukee show are in the works. While future plans include marriage, school, fishing, and other bands (Dear and drummer Marcus Boldt currently play together in Stone), Expire's tireless work over the last seven years will not be soon forgotten.
"One of the things that drew me to punk and hardcore as a kid was that all of my favorite bands weren't bullshitting," Hochstetler says. "I feel that way about Expire. They didn't try to be something that they were not. They were always true to themselves."
"I know what hardcore did for me, being a kid that didn't know what was going on," Dear says. "If we potentially were that band for just one kid every night, a band that turned them onto the music and showed them something new, I couldn't ask for anything more."
Expire's third and final full-length, With Regret, will be available through Bridge Nine Records this Friday. Stream the album below.