Caleb Westphal hasn't missed a Friday fish fry since 2013. Follow along with his record-in-the-making here.
With the arrival of the Wisconsin State Fair, my initial thought was to spend this week looking for a fry at the fair, or to get one nearby. As Friday evening neared and nothing was solidified, I found out that a friend was getting fish in Menomonee Falls. Whenever the opportunity arises to join someone for fish I take it, and being that I hadn't been to a fry northwest of town in quite awhile, this week's adventure was decided. As I made my way west on Hampton Avenue towards The Social Haus (N48W18474 W. Lisbon Rd., Menomonee Falls, 262-293-9565), I almost veered off the road while trying to read the sign about fish fry specials flashing on the marquee outside of the Butler Inn. But I'm no fish fry philanderer, and after another 10 or so minutes, I safely arrived at my destination, a small building with a packed parking lot and cars overflowing to the side of the road.
I managed to snag a small high top table near the bar, ordered an Old Fashioned, and waited for my friend to arrive. The interior of the building has a modern vibe, and the decor is rather austere—besides the large flat screen televisions that hang on the walls. The Social Haus was true to it's name, as it was very loud, which was definitely exacerbated by the small size of the place. Shortly after my friend and some of his friends arrived, we were given one of the only two non-high top tables in the building.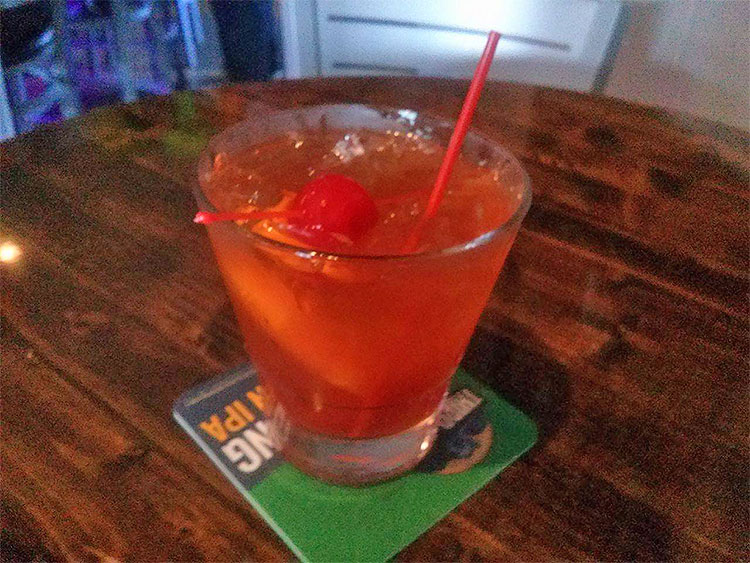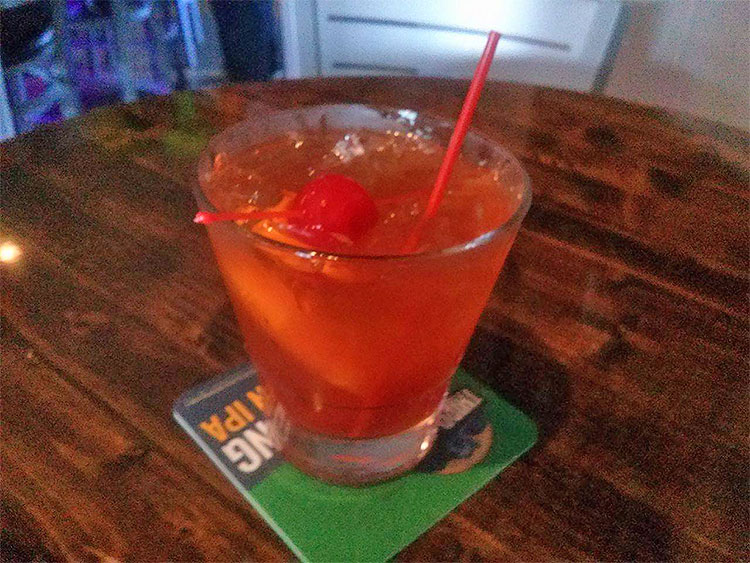 There is one fish fry available, which is cod, priced at $10.95. It came with three pieces of fish that were pretty average and had a thick greasy batter. They weren't bad, as even average fish is still inherently good because it is fish, but they seemed like run-of-the-mill bar food. The potato pancakes were homemade and excellent. The texture was just right and they were of the more hash brown-like variety. Upon ordering I was given the option of syrup, applesauce, or sour cream. This is noteworthy as you are many times just given syrup or applesauce without being asked, and sour cream usually isn't given with pancakes at all. The coleslaw was pretty bland and the bread wasn't that good.
Overall the fry at The Social Haus was average, and won't long be remembered, with the exception of the potato pancakes. I really appreciated the staff, though, as they made sure to see if I needed something to drink while I was waiting for my friend to arrive, quickly cleared a spot for us to sit when everyone was there, and worked hard to make sure we had everything we needed during our meal.
Rating: Great service; average fish; below average slaw and bread; pretty great potato pancakes; it wouldn't be my first choice, but hey, they have a fish fry. 2.5 out of 5 stars.