There were multiple moments during Friday night's Belle And Sebastian show at the Pabst Theater when it was possible to mistake the proceedings for a ribald comedy show instead of a rock concert. "One of the angels still has a cock," B&S frontman Stuart Murdoch noted midway through his band's two-hour set, referring to the many decorative cherubs haunting the historic theater. Later, after accepting a can of PBR from the crowd (but before donning an old-school Brewers t-shirt), the Scottish singer jokingly mused on the differences between Milwaukeeans and his fellow countrymen: "You drive Harleys and drink Miller. We drive mopeds and drink Sprite." Give Murdoch credit where credit is due: he gives great crowd work.
The comedy wasn't the only surprising thing about the show. Throughout their nearly two-decade career, Belle And Sebastian have earned a reputation as a buttoned down, precious, twee, and—oh god!—white indie-rock darling. Friday, however, Murdoch and his dozen-strong group were surprisingly fun and loose-limbed. Hell, at times they were downright silly. Chalk it up to two things: one, the band visiting Milwaukee for the first time in eight years (Murdoch: "Finally, Milwaukee, Wisconsin on a Friday night!"); and two, the new Girls In Peacetime Want To Dance, which, as the title suggests, gooses the group's mostly uber-sensitive sound with a shot of straight-up pop.
Taking the stage to Girls In Peacetime opener "Nobody's Empire," Belle And Sebastian initially looked and acted the part of precious mod sophisticates. A few songs later, however, when they found themselves eyeballs-deep in the electro-disco of the new "Party Line" (complete with a "dancing silhouette" video backdrop straight out of an old iPod commercial), both band and audience were in unhinged revelry mode. "Maybe we should have stuck with our little acoustic strums," an out-of-breath Murdoch joked following the song. And it didn't stop there: Delighted fans were brought up throughout the night to shake their things, and by the time the band launched into the 1998 classic "The Boy With The Arab Strap," the stage was a full-on dance party. (Murdoch, for his part, engaged in the exact dance moves you'd expect from someone wearing white pants.)
Non-dancing highlights were plentiful, too. The lovely "The Stars Of Track And Field" was rapturously received, and even featured Murdoch ad-libbing some Milwaukee-themed lyrics. (There was plenty of Bronze Fonz talk as well.) The Stevie Jackson-sung "Perfect Couples" was a pleasant surprise, and, similar to the Tom Tom Club portion of Talking Heads' Stop Making Sense, served as a nice change of pace and a fine showcase for another member of the band. The one-two encore punch of "We Are The Sleepyheads" and "If You're Feeling Sinister" ended the night on a positively giddy note, and solidified the Scottish band's transformation from mopey bedroom concern to unabashed, festival-friendly crowd-pleaser.
An equal (or perhaps bigger) draw to Friday's show was opener Courtney Barnett. The Australian rocker has been riding high on the critical acclaim for her debut LP Sometimes I Sit And Think, And Sometimes I Just Sit, which was released this March. Barnett cranked out only six songs during her all-too-brief 30-minute set: "Dead Fox," "Small Poppies," "Elevator Operator," "An Illustration Of Loneliness (Sleepless In New York)," "Depreston," and "Avant Gardener." Each sounded terrific, and each benefited from a canny mix of "just-like-the-record" fidelity and ragged live improvisation. Flannel-clad (for a few songs, anyway) and prone to letting loose some throat-shredding screams, the left-handed Barnett was the spitting image of a certain '90s icon whose musical influence was evident throughout. Toss in some flights of feedback fancy, a mop of face-masking hair, and the fact that Barnett's band was a three-piece, and, well, you get the idea.
Make no mistake: Barnett is a huge talent (her lyrics are some of the best of her generation) and the avalanche of praise surrounding her is certainly well earned. Still, there was something strange about seeing such a green (albeit celebrated) retro-sounding-revival act gracing the stage of the Pabst instead of, say, the Riverwest Public House. Call it a hype disconnect. But even stranger was the fact that that act played for such a short period of time. Following "An Illustration Of Loneliness," Barnett noted she only had 10 minutes left in her set. The crowd booed. It's safe to say that the next time the musician rolls into town, those disappointed boos will be a thing of the past.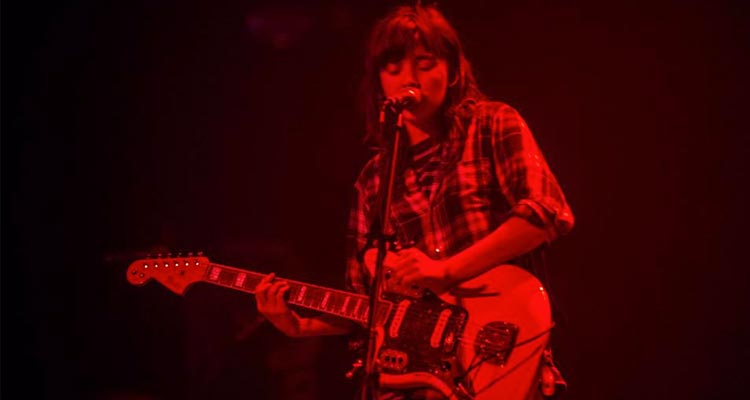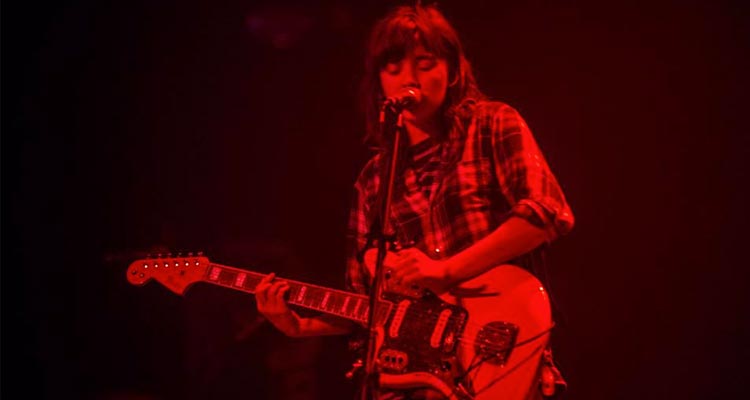 BELLE AND SEBASTIAN SETLIST
1. Nobody's Empire
2. I'm A Cuckoo
3. The Party Line
4. The Stars Of Track And Field
5. A Politician's Silence
6. Sukie In The Graveyard
7. Perfect Couples
8. Lord Anthony
9. The Everlasting Muse
10. Mayfly
11. The Power Of Three
12. Jonathan David
13. A Summer Wasting
14. The Boy With The Arab Strap
15. Legal Man
16. Sleep The Clock Around
Encore
17. We Are The Sleepyheads
18. If You're Feeling Sinister
COURTNEY BARNETT SETLIST
1. Dead Fox
2. Small Poppies
3. Elevator Operator
4. An Illustration Of Loneliness (Sleepless In New York)
5. Depreston
6. Avant Gardener