Between beloved and well-established local staples and a steady wave of new bars and restaurants popping up in and around Milwaukee almost every week, worthwhile dining and drinking gems can occasionally get lost in the shuffle. With Tucked Away, Milwaukee Record digs deep with the hope of unearthing some of these gems.
Our recent excursion to Al-Yousef Supermarket & Restaurant left us with a newfound appreciation for Middle Eastern markets and an insatiable hankering for shawarma. Rather than return there so soon, we decided to venture further west in search of more halal hallowed ground. Turning off a Greenfield artery that's clogged with chain restaurants and mini-malls, we found the holy land—literally. Touting its wide range of Middle Eastern groceries, Zabiha Halal meat, and bread baked fresh in-house, Holy Land Grocery & Deli (2755 W. Ramsey Ave., 414-817-1959) continues the trend of international markets managing surprisingly top-notch options that are made to order.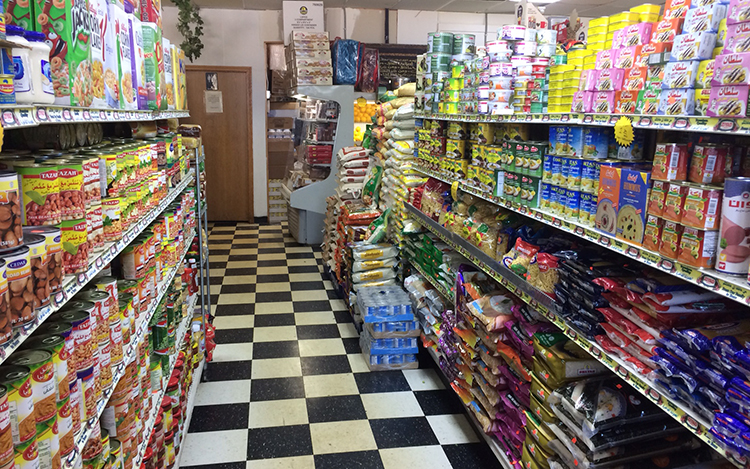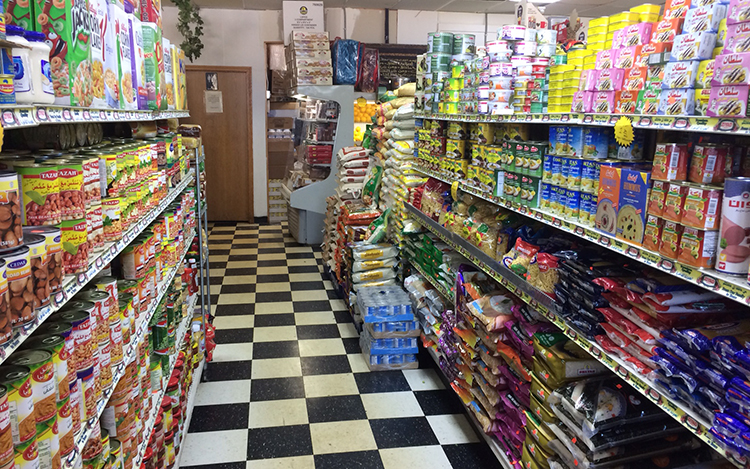 The space: Much like Al-Yousef, Holy Land's bread and butter are its grocery offerings. Shelves and freezers are replete with canned foods, jars of olives, bags of dry goods, bakery items and other sweets, both fresh and frozen produce, as well as coolers that are stocked with unfamiliar soft drinks and non-alcoholic beers from faraway nations. Entering on the grocery store side, we maneuvered the aisles of the compact commercial retailer until we happened upon a deli counter embedded in a corner of the shop that was filled with raw meat. But there were no workers present. Our momentary confusion was quelled by the audible sizzle of frying meat nearby that cut through the lively Arabic maqam playing over the store speakers, ultimately leading us to another nearby counter and a modest dining area.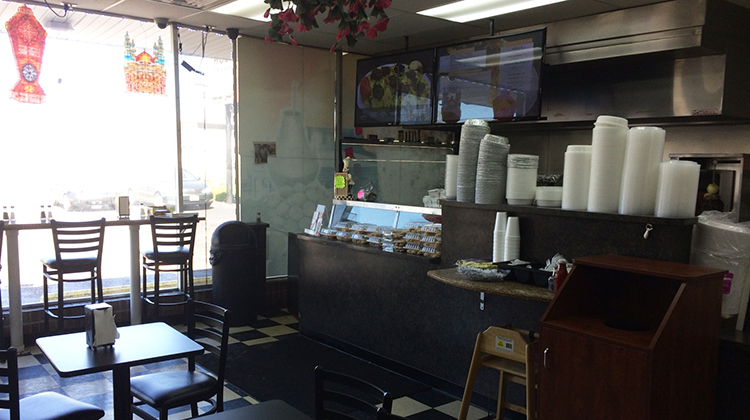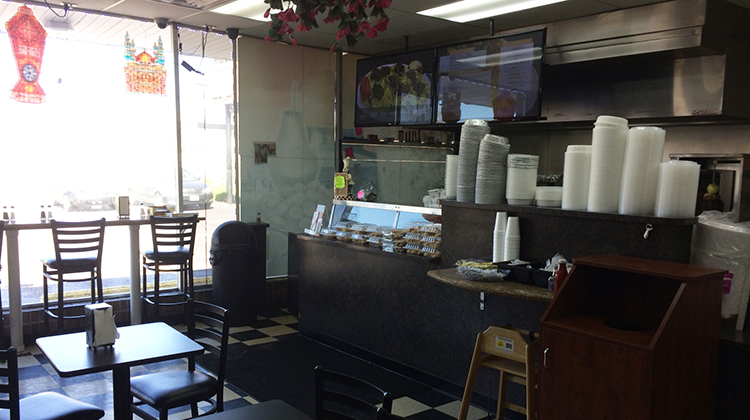 Half a dozen two- and four-top tables and a window-facing quartet of stools accommodate guests on the seemingly rare occasion they wish to dine inside the store. However, behaviors of other customers and having our order brought to the front cash register to be paid for implies take-out is the typical mode of transaction. Even so, we returned to dining floor and didn't feel even the slightest bit exiled by Holy Land's kind and attentive staff, who welcomed us back, checked in periodically, and even offered us free pita bread.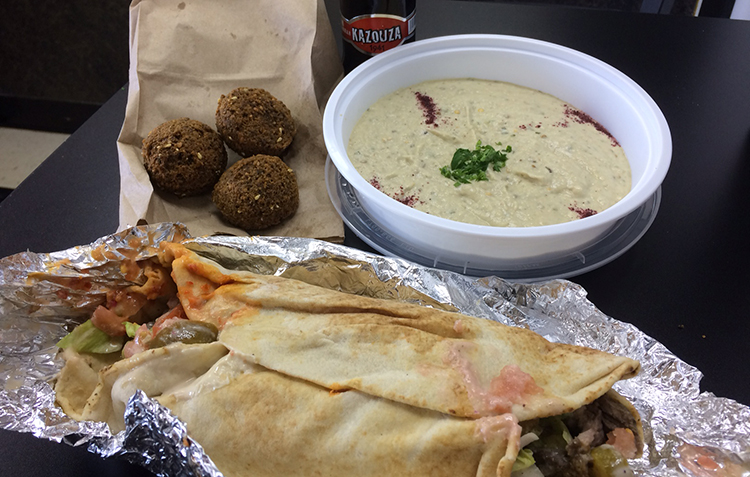 Milwaukee Record's food: Given the limited space the two-cook operation has at their disposal, Holy Land's menu is small. Still, it boasts the greatest hits: hummus, baba ghanoush, falafel, kabobs, lentil soup, Jerusalem and Arabic salads, and shawarma. Of course, guests may also procure something from the store itself to complement their meal, just as we did with a bottle of tamarind soda that's manufactured by a Lebanese soft drink company called Kazouza ($1).
While the beverage bearing the flavor of a north African tree fruit (that's a prominent ingredient in Worcestershire sauce) turned out to be a strange gamble, the remainder of our order was fairly by-the-book. What it lacked in adventure, it more than made up for in taste. Our order of falafel ($1.99) was a six-pack—actually, it was seven, since an extra piece was tossed in the bag for us—of crunchy, deep-fried goodness. It was a tad dryer than Al-Yousef's, but the mealy center seemed to have more complex seasoning, ultimately landing perfectly on the salty end of the spectrum. We found each piece to be a great dipping implement for our gigantic portion of rich and creamy baba ghanoush ($3.99) that came complete with visible chunks of eggplant.
Finally, we dug into our shawarma. We spent too long deliberating on the meat variety, and eventually landed on beef ($5.99). We're kicking ourselves for not choosing chicken, as we found the strips of beef—while abundant and tender—to be a mite lacking in the seasoning department. However, that allowed the oily and tangy tahini, the numerous pickles medallions, fresh diced tomatoes and onions, crisp lettuce, and chunks of pickled turnip to carry our shawarma to the promise land. Perhaps sensing our struggle, we were given two pieces of pita bread during our sloppy sojourn through the spit-roasted beef wrap. Upon receiving the soft and fragrant starch that still held the warmth of the oven only a few feet from our table, we dumped all remaining contents of our wrap inside one of the pillow-y bread pieces. Between bites of our updated shawarma and perplexing sips of tamarind soda (that we think we liked), we nibbled on the other piece on its own. Without an ounce of exaggeration, we can safely claim this unassuming deli makes the best pita we've ever had.
The verdict: Holy Land is just that—a blessed place. Experiencing the flavors, sounds, and aromas of this semi-secluded suburban mart is a well-deserved reward for the struggle one incurs on their arduous journey through life…and 27th Street.