Here's a fun Cousins Subs story: A few months ago, I ordered Cousins delivery to our office in Walker's Point. An hour passed, then two. No Cousins. Just as I was about to call HQ and demand a lifetime supply of Chicken Cheddar Deluxe subs (and original Betamax copies of the old Vincent Price Cousins ads), I heard a faint knock on our office door. It was a guy who worked in our building.
"Did you order a sub about an hour ago?" the guy asked.
"Yes," I replied.
"Oh," he said. "Well, you can go ahead and order another one."
I paused. "Did…did you take it?"
"Yes."
I paused again. "Did…did you eat it?"
"Yes."
"Um."
"So yeah, go ahead and order another one." He walked away.
I was stunned and confused, baffled and perplexed. And hungry. So I did what any scrawny doofus with no taste for confrontation would do: I ordered another one.
What does this story have to do with the new Cousins on the corner of Oakland and Locust? Absolutely nothing. Well, I suppose it illustrates my love for Cousins, and how I'm uniquely qualified to review the company's umpteenth Midwest location. Some websites review grassroots farm-to-table restaurants and locally owned foodie havens. We do that, too, but we aren't doing that here. Yes, Cousins was founded in Milwaukee in 1972, but you know what I mean. BUCKLE UP.
Back in August 2018, Milwaukee lost a beautiful, dumpy landmark: the two-story Cousins on the northeast corner of Oakland Avenue and Locust Street. The "Better Bread, Better Subs" emporium had held down the busy intersection for decades, feeding people too smart for the nearby Subway, people too foolish for the nearby Oakland Gyros, and Atomic Records employees. It was glorious.
Here's what the place looked like before demolition: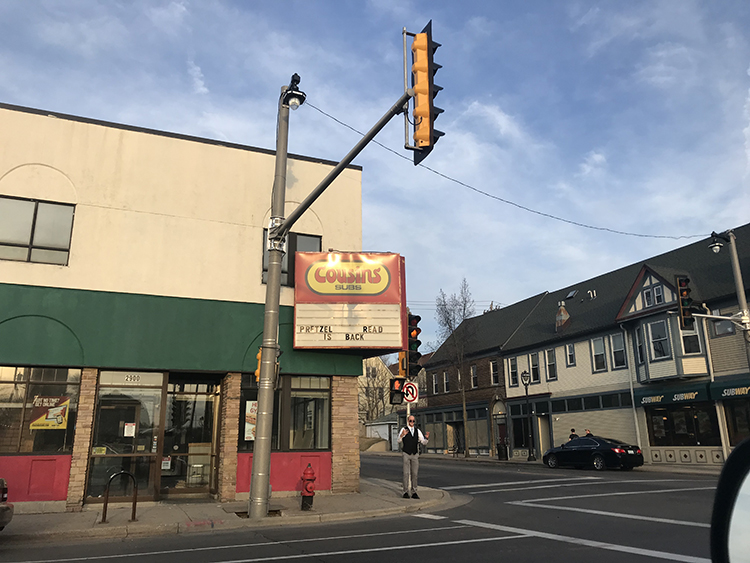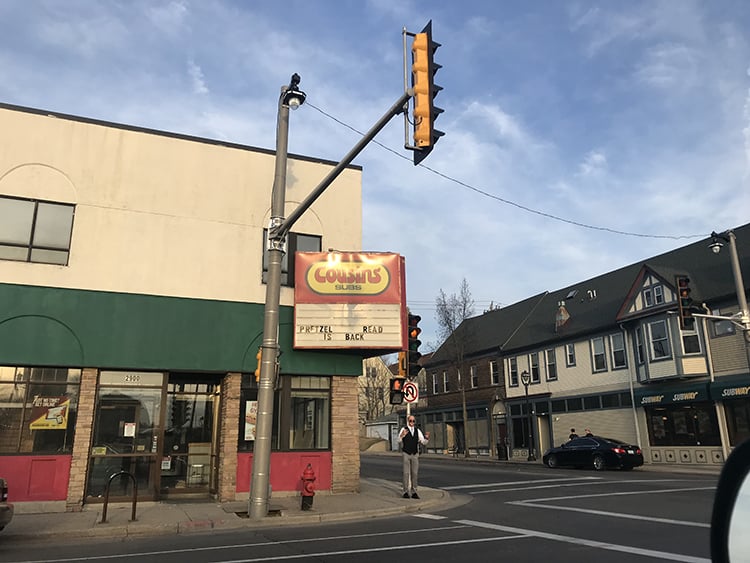 And here's what it looked like after demolition: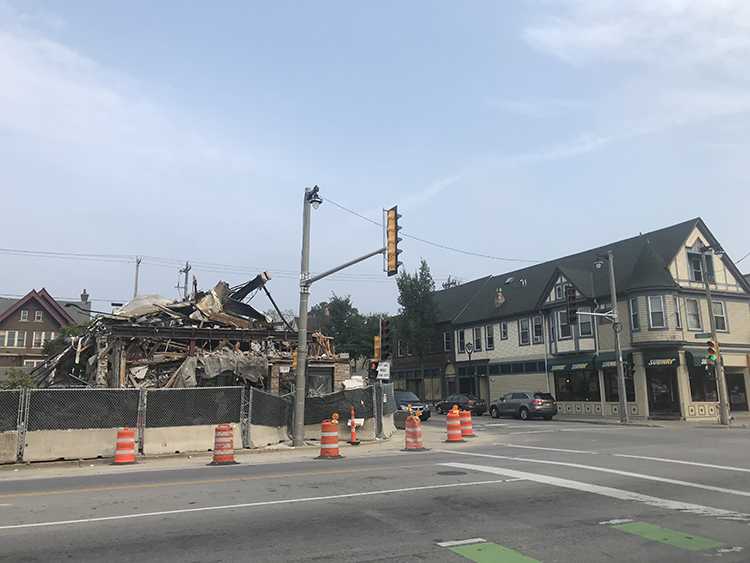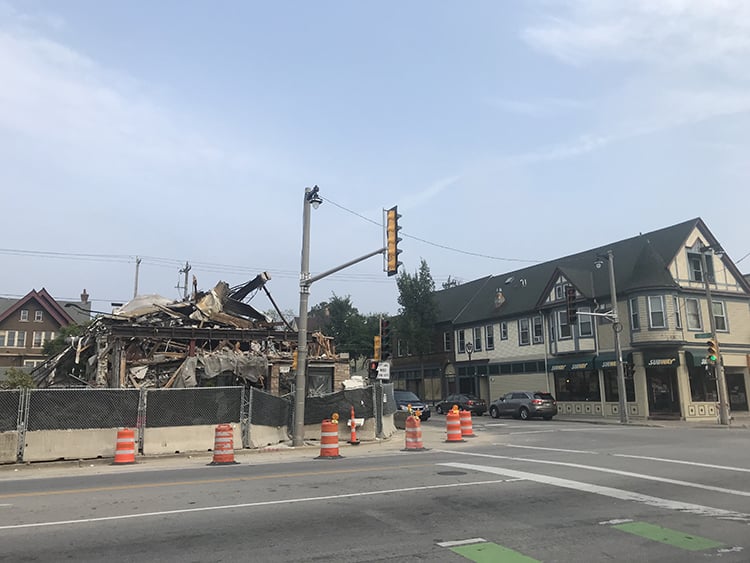 Roughly 18 months later, that smoking pile of rubble has been transformed into the one thing that all smoking piles of rubble in Milwaukee are transformed into: a 55-unit luxury apartment building! This one is called The Eastsider. (Not to be confused with The Eastsider bar that closed in 2017 and became BaccaNera Enoteca & Winebar.) It comes complete with a fitness center, a rooftop deck, and rent that runs between $1,195 and $2,295 per month. If you've always dreamed of paying $2,000 a month for a scenic view of Axel's, here's your chance.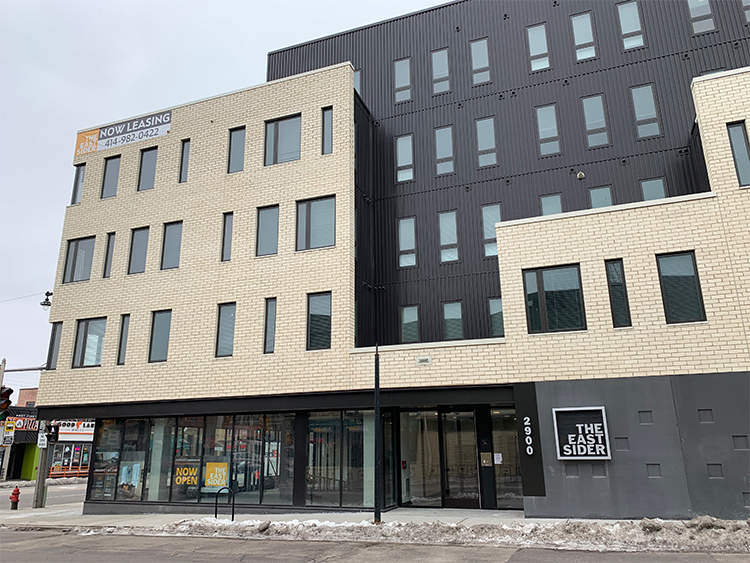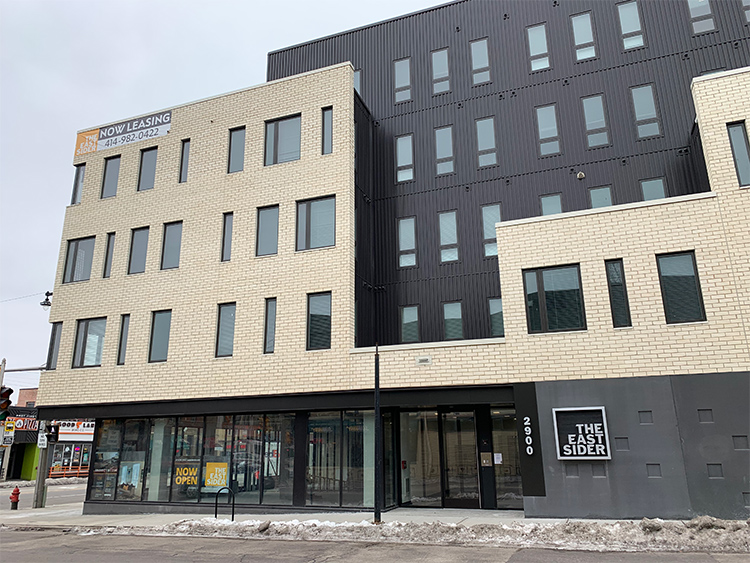 Actually, scratch that. YOU'RE PAYING $2,000 A MONTH TO LIVE ABOVE A COUSINS AND IT'S WORTH IT. Let's take a look: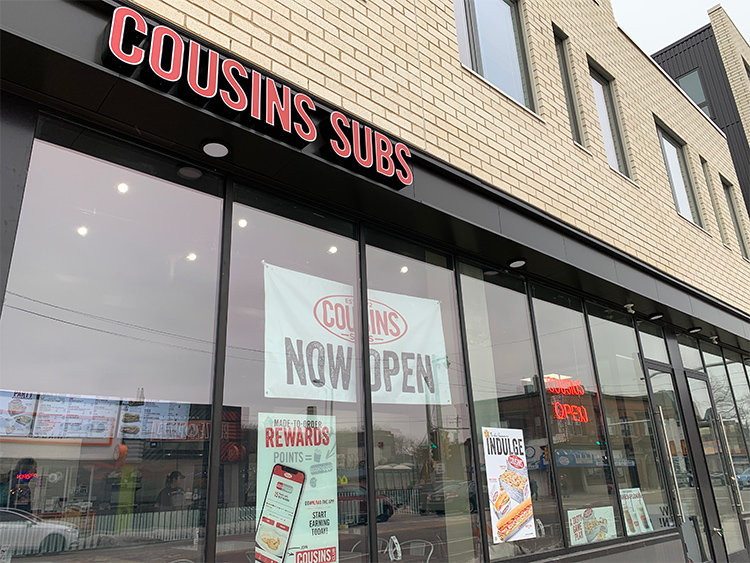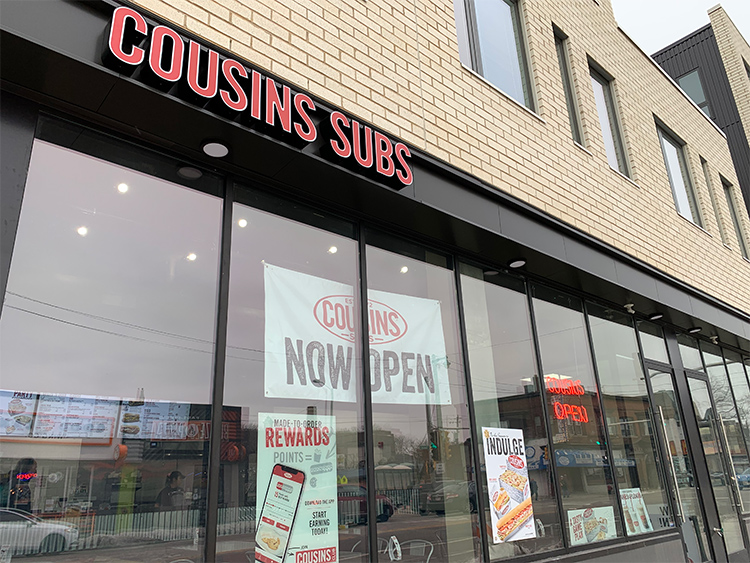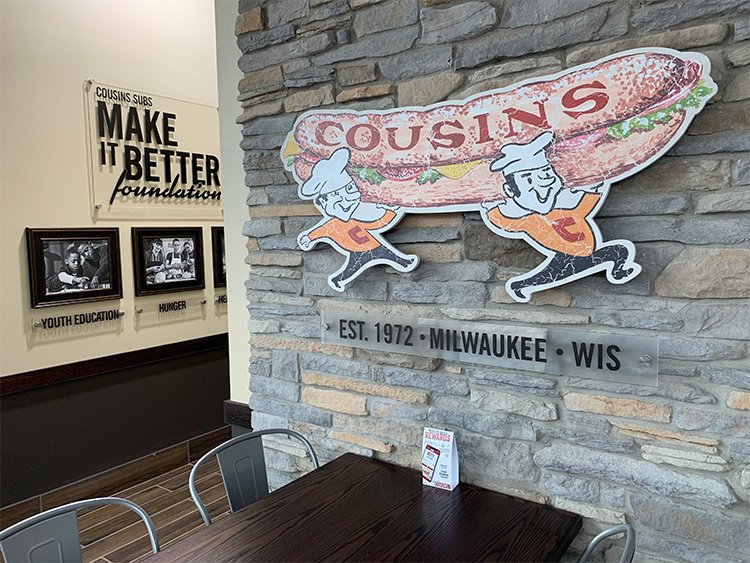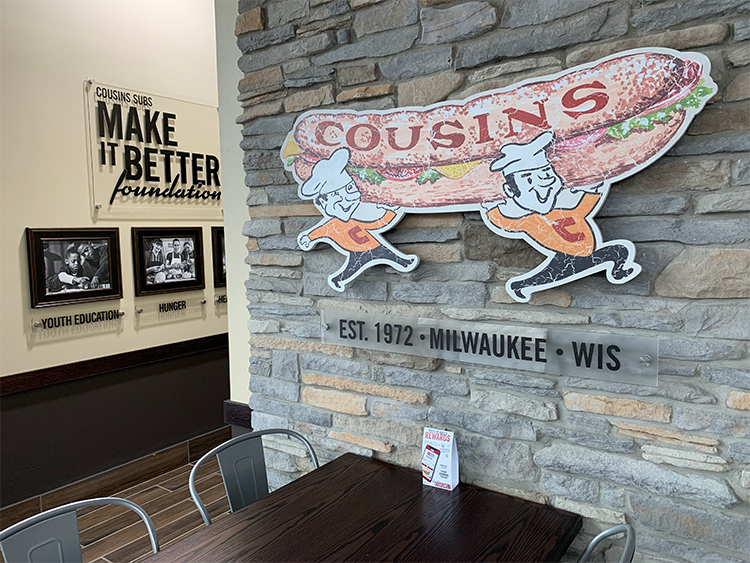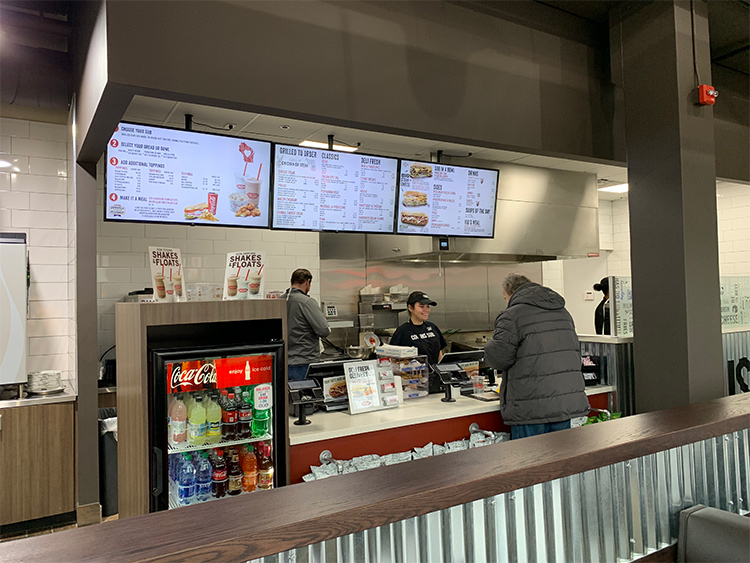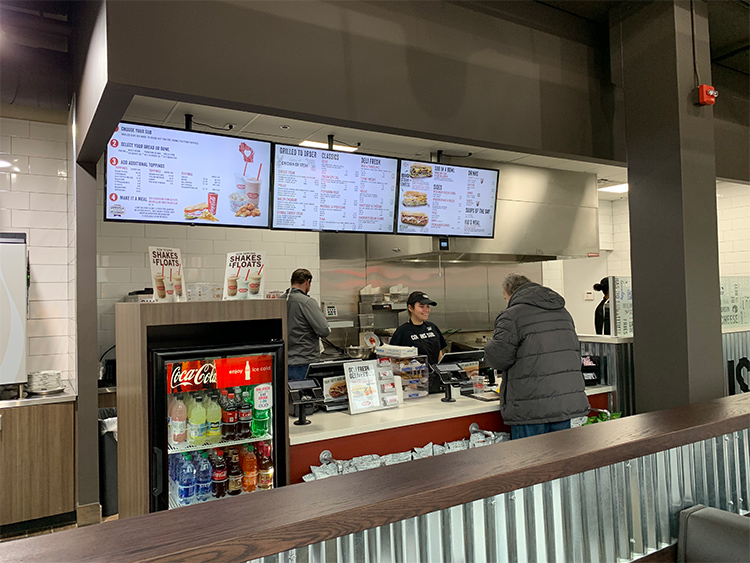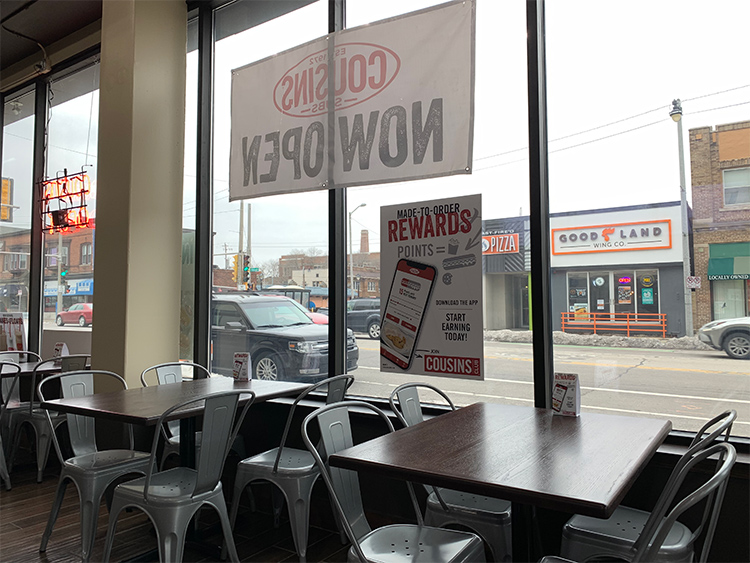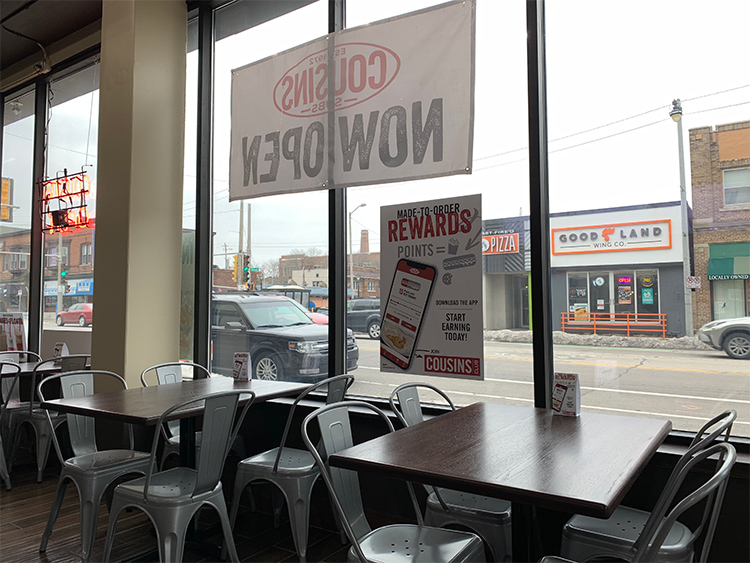 Yes, the Cousins on the corner of Oakland and Locust is back (sadly, the tile mosaic that adorned the south side of the old building didn't survive the wrecking ball), and it's one of those fancy Cousins. A 2016 press release explains:
After 44 years in the sub shop industry, Cousins Subs is rolling out a streamlined look and feel across all locations as it seeks to expand its footprint throughout the Midwest. This will be accomplished through a new in-store and exterior design concept, the remodeling of all existing locations and rebranding of key brand attributes.
So what can one expect at this new Cousins? A clean and modern look, some faux hardwood flooring, some faux brick siding, and a nice view of the hustle and bustle of Oakland and Locust. And Axel's. It's kind of like the new Rocky Rococo at Bayshore, but with fewer breadsticks and more coteghino bologna. Plus, that oil that Cousins uses is just the best, isn't it?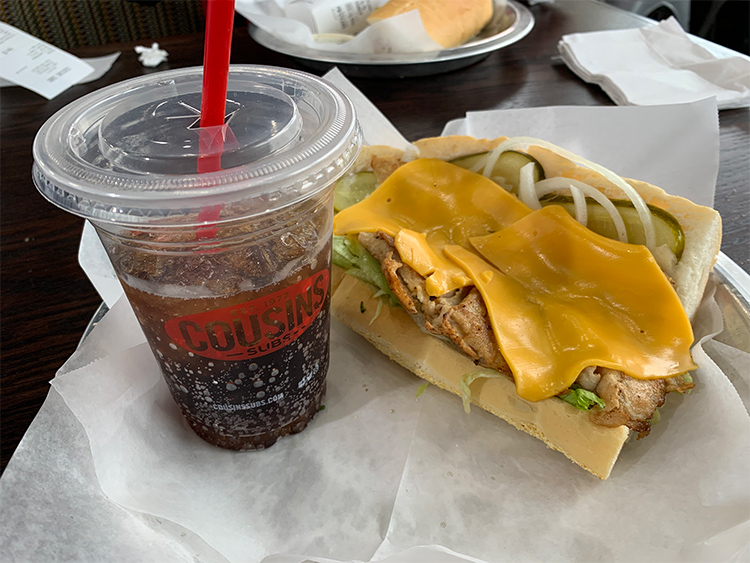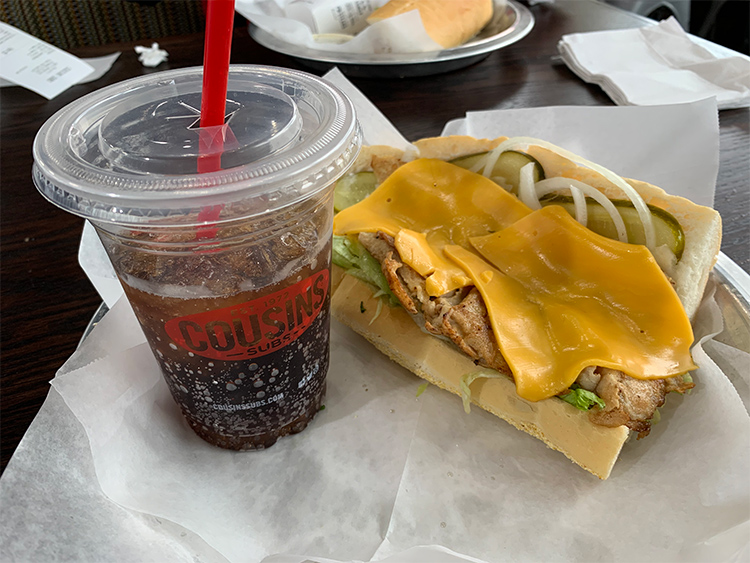 During a recent visit, I threw caution to the wind and deviated from my usual Turkey Breast sub (with no lettuce, because lettuce is weird). Through April 19, Cousins is offering a brand new Big Steak 'N Cheese sub. It's a decadent concoction that boasts "your choice of steak or chicken, American cheese, lettuce, onions, pickles and Thousand Island dressing and served on Italian bread." I ordered one with chicken. Did the dressing make it taste like a Big Mac? Yes, yes it did. Was I happy about that? Yes, yes I was. Somewhere, that Big Mac guy from Fond du Lac considered changing his fast-food allegiance forever.
Also, Cousins has a Reuben sub until March 22. It's good, too, but it doesn't feature straight-up cheese slices.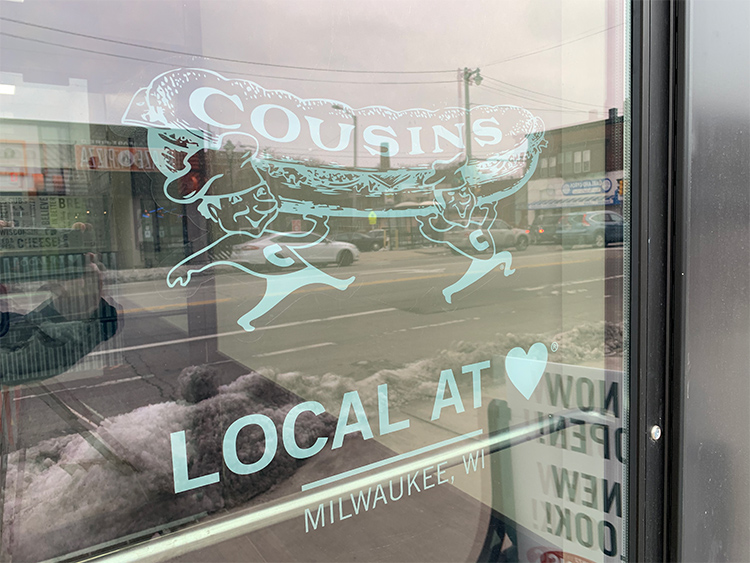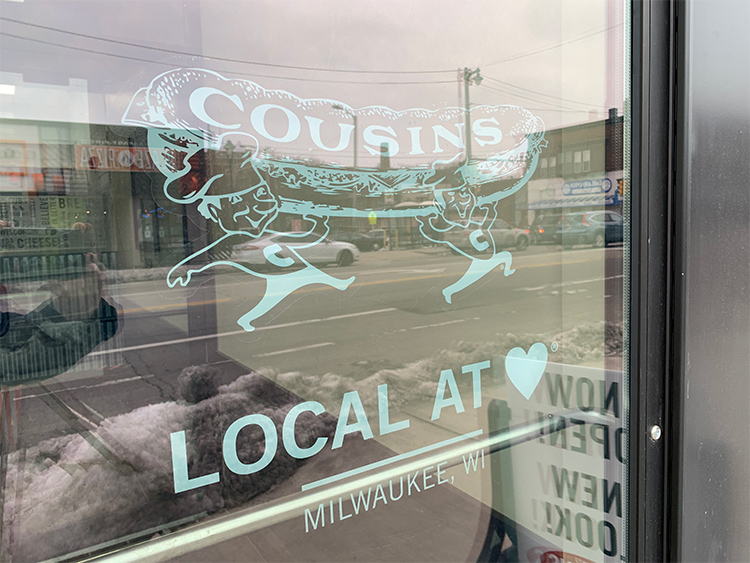 And, well, that's it! The Cousins on the corner of Oakland and Locust is back, and it's better than ever. Go there right this very second and enjoy. You won't regret it.
Here's Vincent Price, in 1986, teachin' kids about subs.