Since 2014, Layton Boulevard West Neighbors have organized a month-long celebration aimed at highlighting the abundance of excellent Asian eating establishments in Milwaukee's Silver City neighborhood. Last Wednesday marked the opening day of the fourth annual "Phobruary." From February 1 through February 28, four Silver City restaurants—Bamboo Restaurant, Thai Bar-B-Que, Thai Lotus, and Vientiane Noodle Shop—offer sale-price bowls of the Vietnamese noodle soup (pronounced "fuh") for just $5 from Monday to Friday (dine-in only).
Better yet, LBNW created two challenges associated with the phostivities. "Phon in Silver City" tasks diners with eating pho at all four restaurants over the course of the month, taking a picture of themselves with their food, then sending proof of receipt in order to receive a signed Certificate Of Achievement ("Certiphocate of Phochievement" would've been so much better). "What the Pho!" condenses the other challenge into a single day, and offers a $25 Asian International Market gift card to the first 10 who accomplish it.
Being unabashed fans of pho-related wordplay and having only ever eaten one meal in the neighborhood, we were all in to have some Phon in Silver City. The certificate of achievement was just a bonus. Okay, so maybe the certificate was the primary reason. Regardless of our motives, we did it, and we're glad we did. Sure, some meals bordered on pho-get-a-bowl (last one, we swear), but through a weird pun-based contest for a piece of paper, we left Silver City with some great dining experiences, a newfound respect for a part of town we didn't frequent, and a lasting hunger to explore more of a neighborhood whose bowl runneth over with eclectic and interesting culinary options.
Here's how we spent our Phobruary.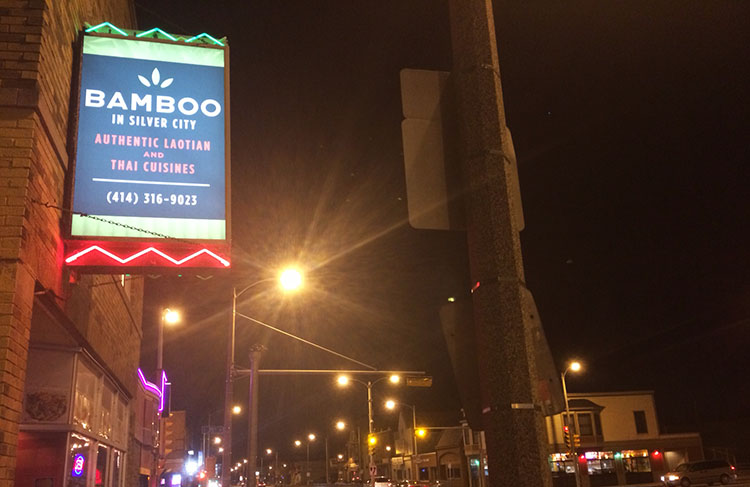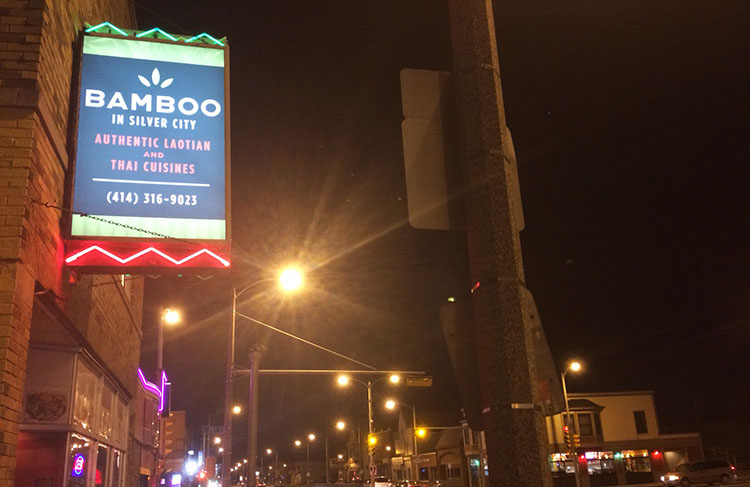 Bamboo Restaurant
We started our journey on a cold Wednesday night at Bamboo Restaurant, which we'd visited maybe a month earlier. This time, we bypassed curry entrees and Laotian specialties in favor of the small meatball pho offered as part of the $5 Phobruary special. Looking around the five-table dining room, we noticed we weren't alone. It was only February 1, and people were already in the Phobruary spirit. As we waited, we enjoyed a bottle of Beerlao. Well, it's more accurate to say we drank a bottle of Beerlao.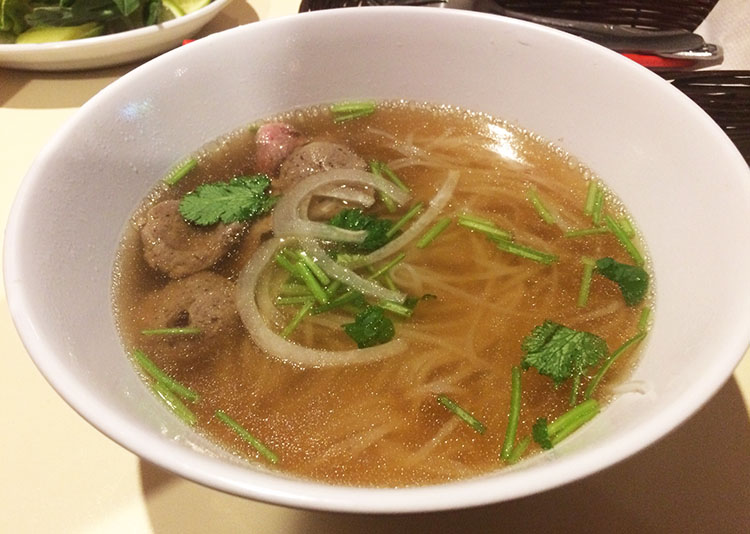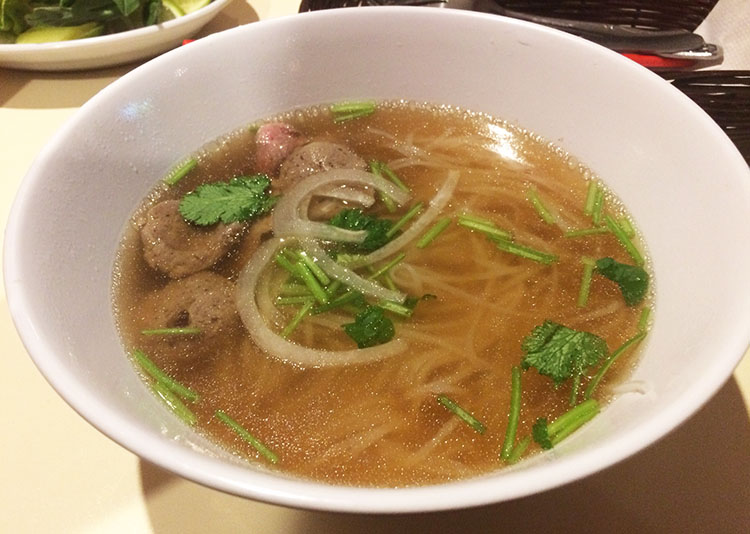 Within minutes, a sweating plastic bowl of pho was placed before us. Steam cascaded off the amalgam of viscous brown broth, chopped white onion, fresh cilantro, noodles, and oblong chunks of beef. There was a subtle spice, which clung to the noodles. The porous meatballs percolated the steeping broth. Though we'll return to the traditional menu the next time we visit Bamboo (oh, and there will be another visit), the small-ish serving brought internal warmth and some satisfaction, but we had higher hopes for the next three places.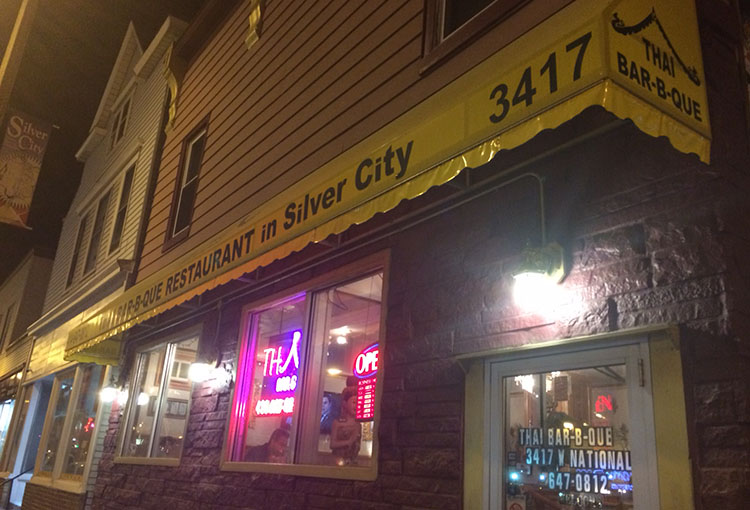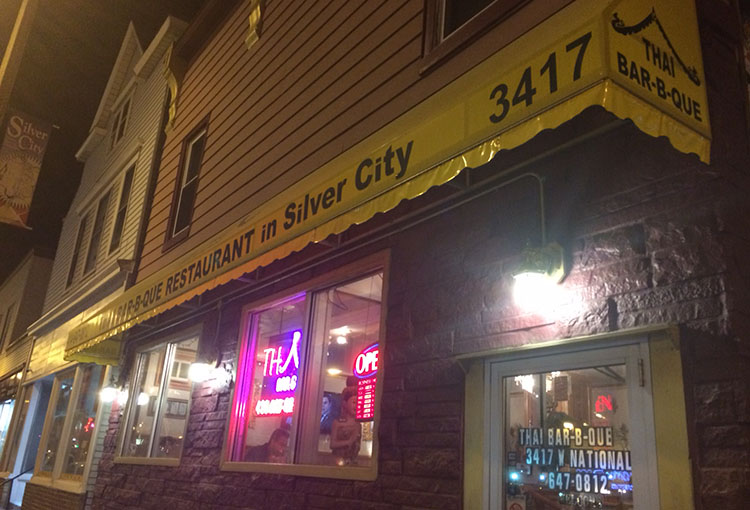 Thai Bar-B-Que
Our second stop was only moments later and mere steps away from Bamboo at Thai-Bar-B-Que. Again, we were limited to a bowl of beef pho. Except this time, our order came with a tray of crunchy bean sprouts, slices of jalapeno, two lime wedges, and a three jars of sauces and spices. Despite the proximity, Thai-Bar-B-Que's take on pho was decidedly different than Bamboo's.
The broth in the ceramic bowl was darkened with spice, and it was blanketed with a robust bed of celery, cilantro, green onion, thin strips of beef, and a hefty lump of noodles. This time around, the bowl was much spicier, even before we foolishly added too much chili paste. Still, the burn was almost therapeutic, as each slurp of magnificent magma torched our lips, cleared our head and vacated our sinuses. Fortunately, we placed our order before a group of 12 college students sat beside us. They all ordered the same thing we were eating. This promotion way pho real.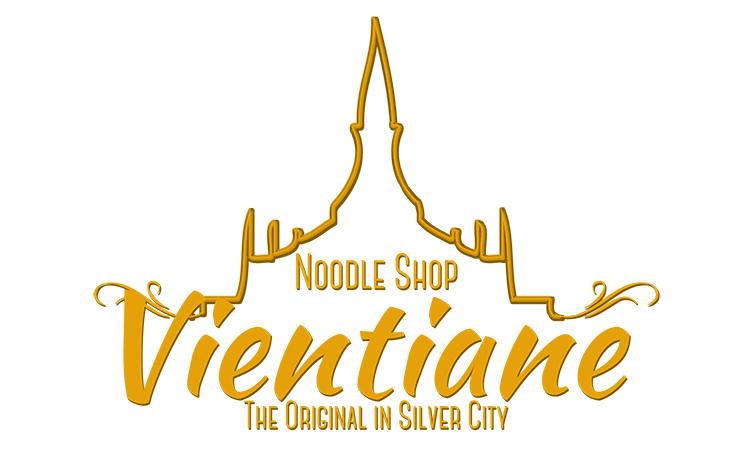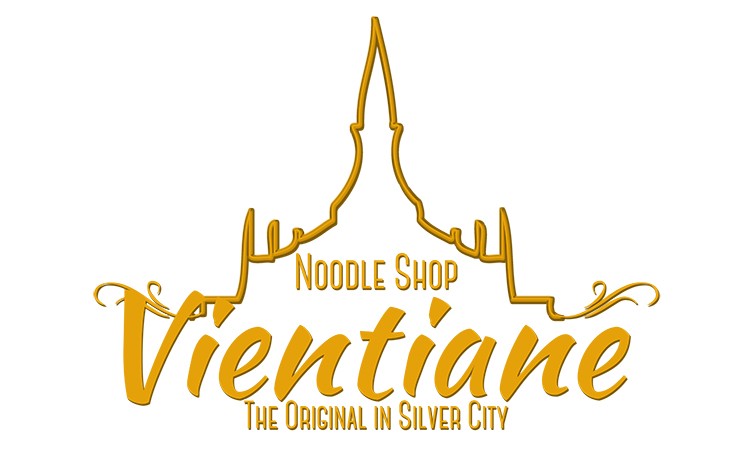 Vientiane Noodle Shop
Two days later, we returned to the 3400 block of W. National and stopped by Vientiane Noodle Shop, which was directly across the street from Thai Bar-B-Que. The little Laotian eatery had the folksy feel of a diner, even down to pictures of food serving as the restaurant's decor and the subtle sound of local TV news taking the place of house music. Again, we ordered a $5 bowl of beef pho. This time, though, we shook up our order with an avocado bubble tea. We weren't brave enough to try to the durian bubble tea.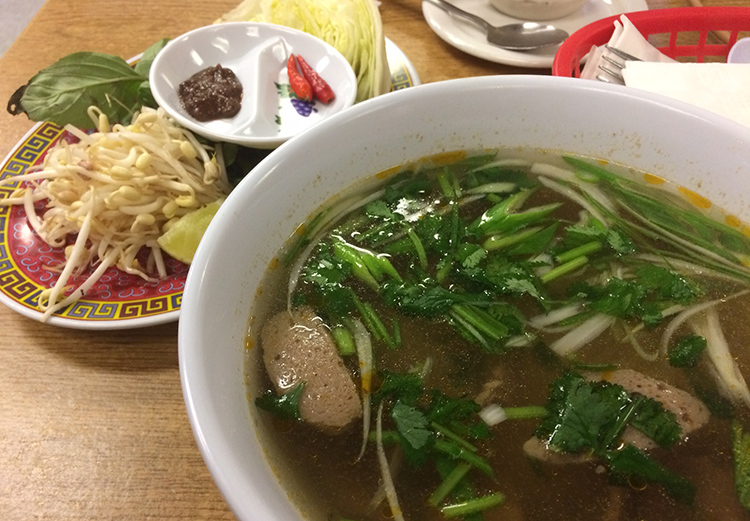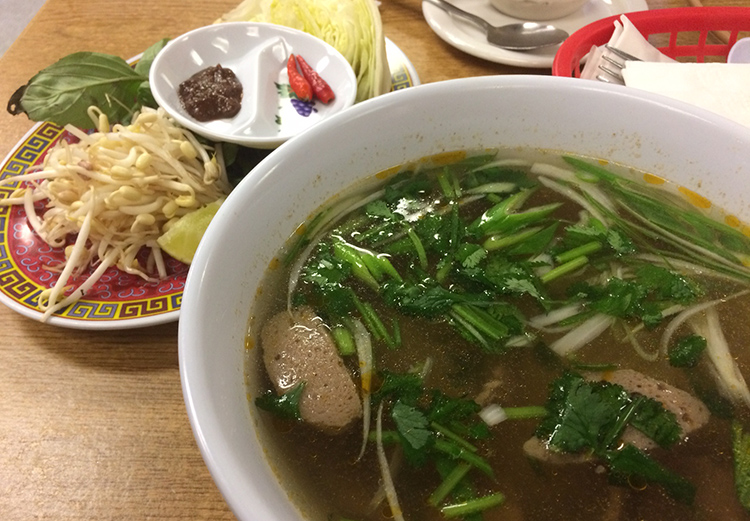 The tender strips of beef we'd enjoyed not 100 feet away two nights earlier were now a distant memory. This time, we were given spongy hunks of bovine that seemed to plump with absorbed broth. The now-familiar bowl of "beef," onions, roughage, noodles, and brown broth came with a platter that included sprouts, lime, basil, a fishy paste, two tiny peppers we weren't about to fuck with, and a wedge of lettuce. Appearance and texture aside, the buoyant beef medallions were quite flavorful, and the dish itself brought similar satisfaction as Bamboo, its Laotian counterpart across the street. The avocado bubble tea was surprisingly rich and sweet, but we could probably do without the dozens of gelatin globs. We're glad we didn't order durian.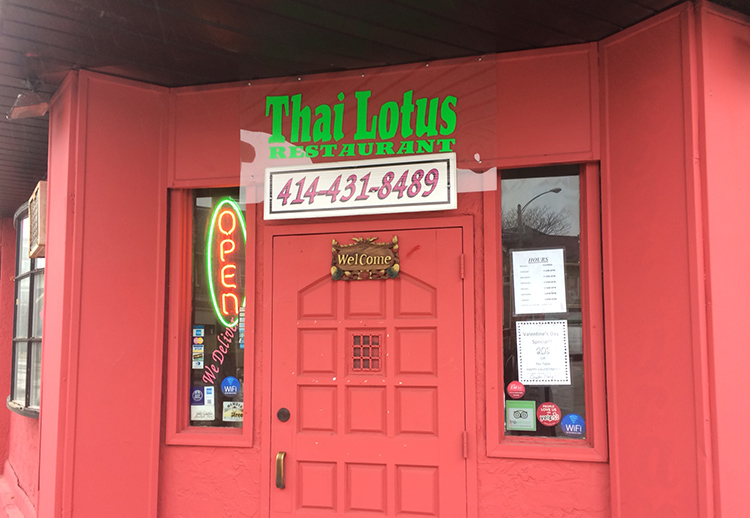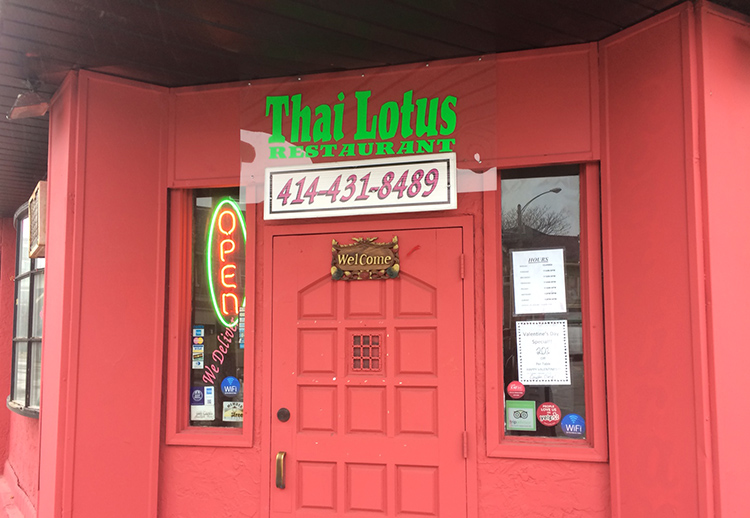 Thai Lotus
On Tuesday (since it's closed Monday), we concluded our phonomenal Silver City sojourn at Thai Lotus. The crimson building is on the corner of 38th and National, about four blocks from the restaurant's Phobruary contemporaries. Entering just after lunch hour, the modestly-sized space had three tables worth of people, accounting for about half its capacity. There was no house music, but the sizzle and smells from the kitchen proved to be more than enough stimuli as we awaited our final phoppointment.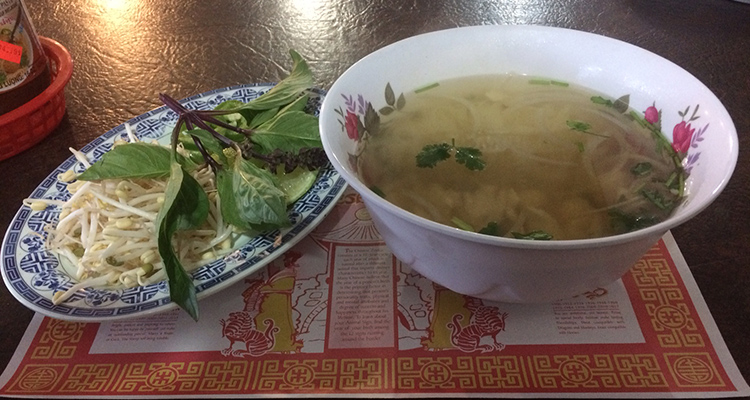 We munched on crunchy, refreshing spring rolls before our bowl arrived. This time around, we were glad to hear chicken pho was also part of the monthly special. We jumped at the opportunity to shake things up, and we're glad we did. We received a large plastic floral-patterned bowl that was filled with chicken stock, tender white meat, parsley, and slices of boiled onion. As always, we loaded it with sprouts, jalapenos, and dabs of chili paste.
Maybe it was the meat differentiation. Perhaps it had something to do with this being the last time we felt the need to eat pho as part of a challenge. It could have something to do with a weekend without pho, but whatever the reason was, Thai Lotus unseated Thai-Bar-B-Que as our favorite pho of the four. Really, though, every restaurant's rendition was worth a visit, and each presented its own charming elements in regard to their decor, the atmosphere, other menu items, and all-around pleasant service.
Just eight days in, we can already deem this month to be a Phobruary to remember. It might have required a strained pun and the promise of a certificate of noodle-eating achievement to bring us to Silver City, but we're glad we went. We'll be back again (and again).