Welcome to Food/Drink Week at Milwaukee Record, brought to you by Milwaukee's new favorite import, Bofferding. From May 31 through June 7, belly up and enjoy a fresh smattering of restaurant visits, beer articles, booze videos, and some good old fashioned adventure food journalism.
Summer is quickly approaching. As the days get longer and the temperatures rise, people in Wisconsin will be coming out in droves to enjoy the weather…and cold, refreshing beverages in said weather. While we've spent much of the last week covering delicious food and drinks, we haven't forgotten about those of you who either cannot drink or simply choose not to drink. Fortunately, there's a number of non-alcoholic beer options available for people to enjoy at bars, restaurants, liquor stores, and sporting venues right here in "Brew City."
Maggie Iken, a Milwaukee Record contributor and non-drinker of almost two years, recently brought her non-alcoholic beer expertise (and about $50 worth of N/A beer) to our office, where she was joined by Tyler Maas. They sampled some malt beverage mainstays and some off-the-radar "beers" with the hope of giving sober readers some worthwhile tips for what to buy and what to avoid. Here are our (somewhat) comprehensive findings.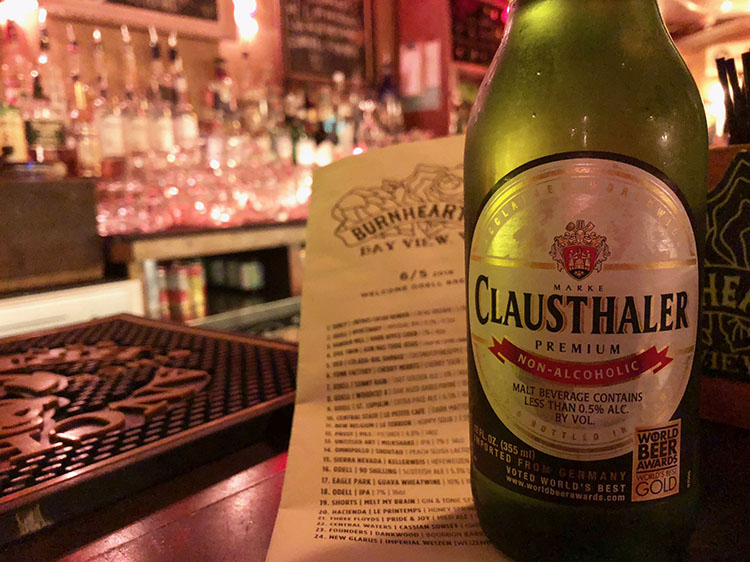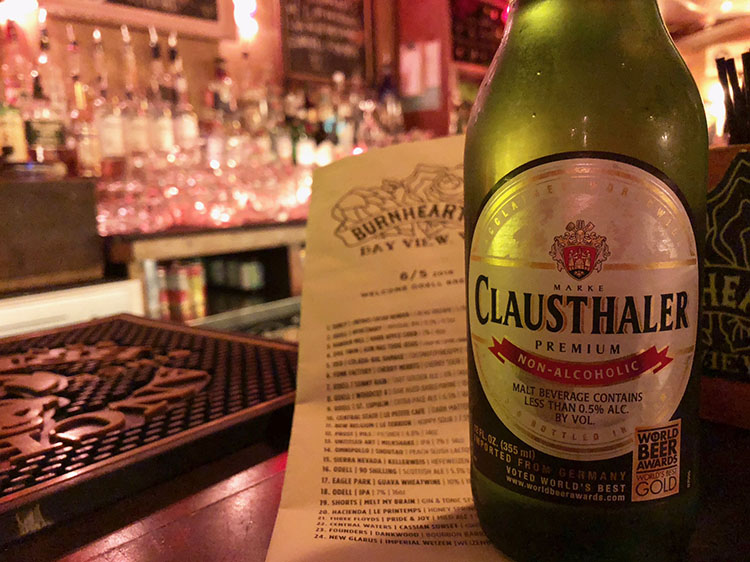 9. Clausthaler Premium
According to Maggie, Clausthaler (a malt beverage from Germany) is the easiest N/A brew to find in Milwaukee bars. She's seen this skunky abomination at Vanguard, Linneman's, and almost everywhere in between. We picked one up at Burnhearts for a traditional import price of $5.
Maggie: This is pretty much everywhere. Nick Lang (of Buffalo Gospel, Caley Conway, etc.) once said something about it tasting like canned SpaghettiOs and pennies mixed together. I have never heard a more spot-on representation of what this beer tastes like. Unfortunately, that's the most common one in Milwaukee. Most places, if they have an N/A beer, it'll be this one.
Tyler: Nope. I don't know what world Clausthauler won its "World's Best" award in, but it wasn't this one.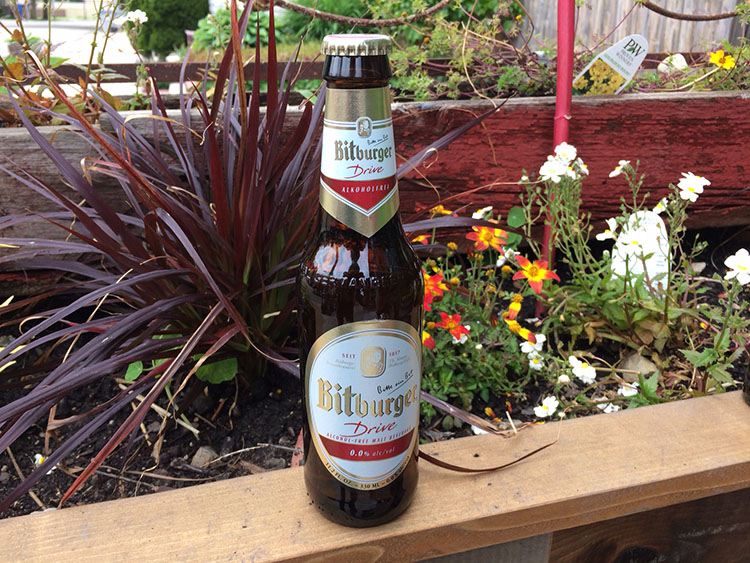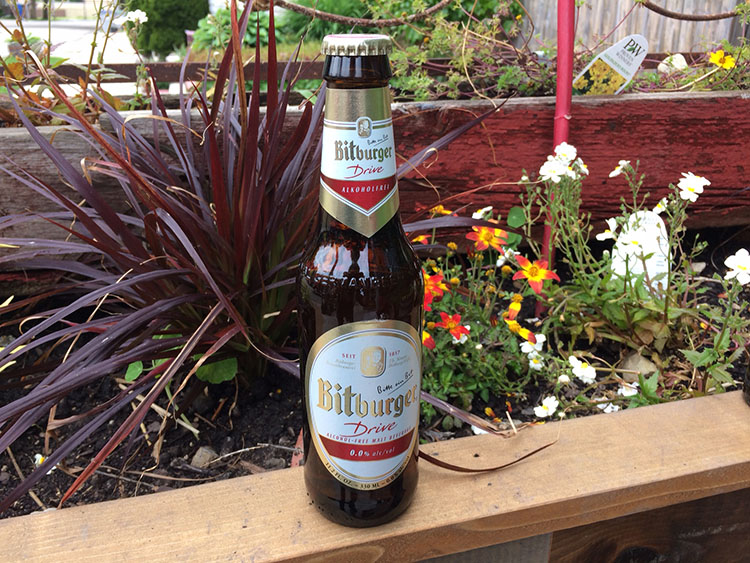 8. Bitburger Drive
Also out of Deutschland comes Bitburger, an alcohol-free beverage with all the horribleness of Clausthaler, but none of the false awards. A sixer of this was purchased at Discount Liquor for $7.50.
Maggie: It doesn't really smell like beer and it's kind of a little bit vomit-y. This would not be my first choice. I don't like it. It doesn't taste right. I had to look to see if it was expired.
Tyler: There's the one moment where it hits you and gets bitter. It's smooth and easy at first, then it gets rough. It definitely has a European lager thing happening, but in the worst way.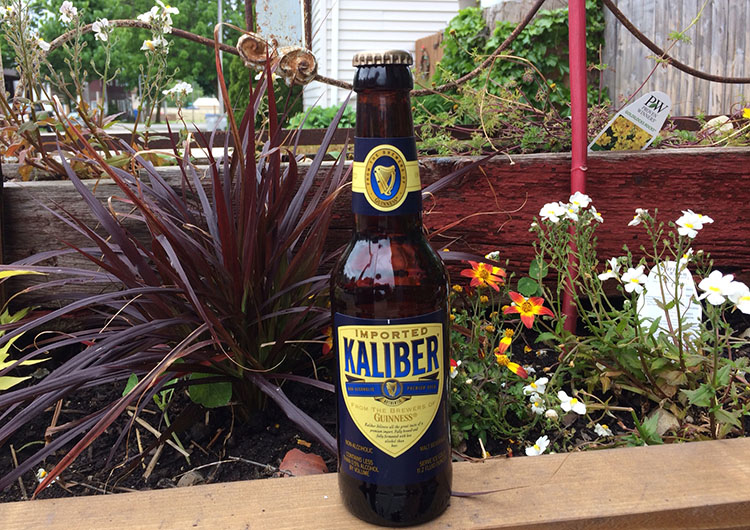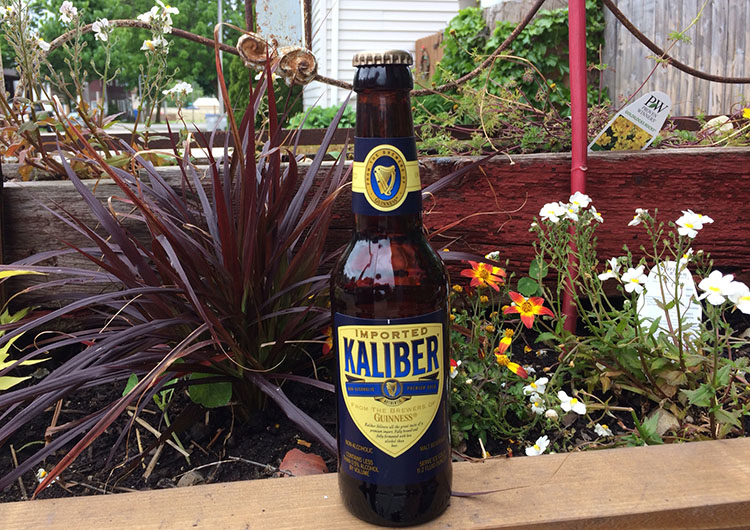 7. Kaliber
From the brewers who brought you Guiness and Harp comes Kaliber. It has 0.5 percent alcohol, 66 calories per bottle, and one hell of a smell.
Maggie: A lot of my friends who have had kids said they've really enjoyed drinking this while they were pregnant. Pregnant friends said it saved them. I haven't had this one in a while, but I remember not thinking it was the greatest. It has a smokey flavor. It's like an amber mixed with water runoff from the sidewalk after a street festival. It has a muddy taste—actual mud.
Tyler: It smells really bad and it doesn't taste good either. It's like if an expired Riverwest Stein was left out for a while and got flat. Or like a watered down coffee stout. It's tough to get past the smell. It wants to be Harp—even down to the labeling—and maybe it succeeded. Both are bad.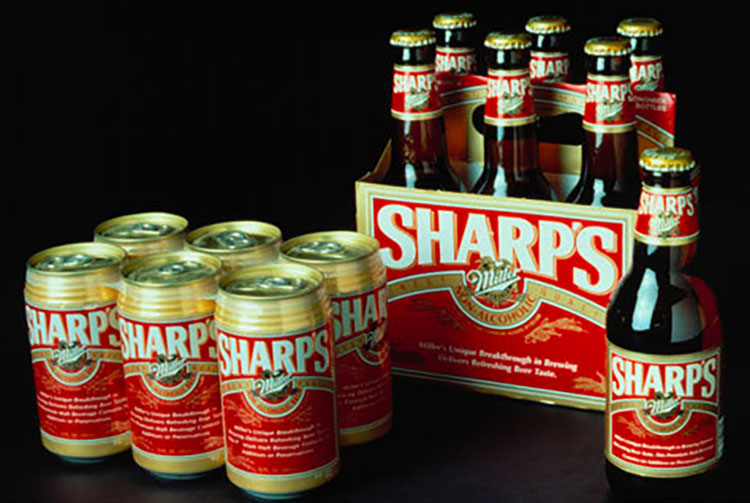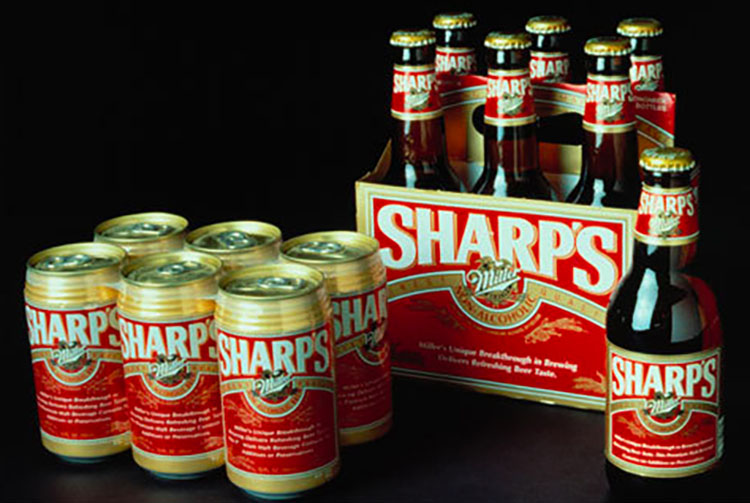 6. Sharp's
Sharp's is Miller Brewing's in-house N/A, and has ample presence at local liquor retailers, area bars, and as the default non-alcoholic beer at many stadiums and arenas. Like most of its parent company's offerings, it has more-than-respectable availability across the country. It's so ubiquitous, in fact, that we didn't buy it and just wrote from our memories of having it before.
Maggie: I want to say they have Sharp's at GTO. It's pretty good. It's very similar to Coors, and they serve Sharp's at Lambeau Field. I signed something at a game where I said I wouldn't be drinking and I got a free one. Just having that taste at sporting events, even though it doesn't have anything associated with it after the fact, that's pretty solid. And they have it at 7 Mile Fair.
Tyler: It's fine. I kind of like how their logo is like the old school 49ers colors.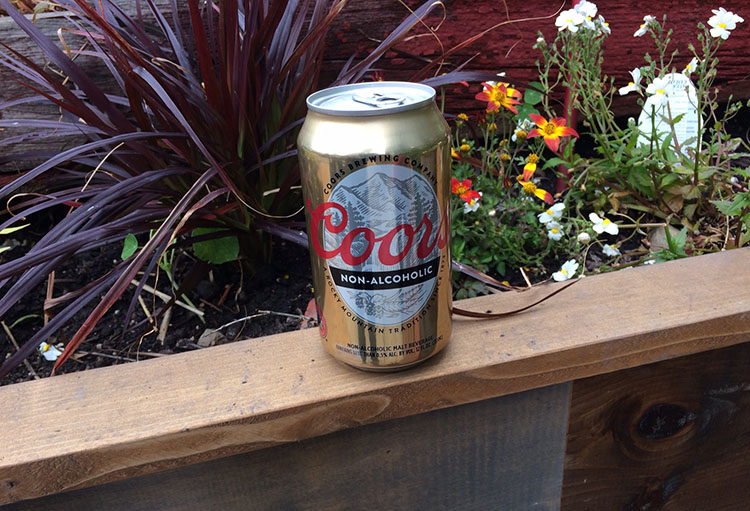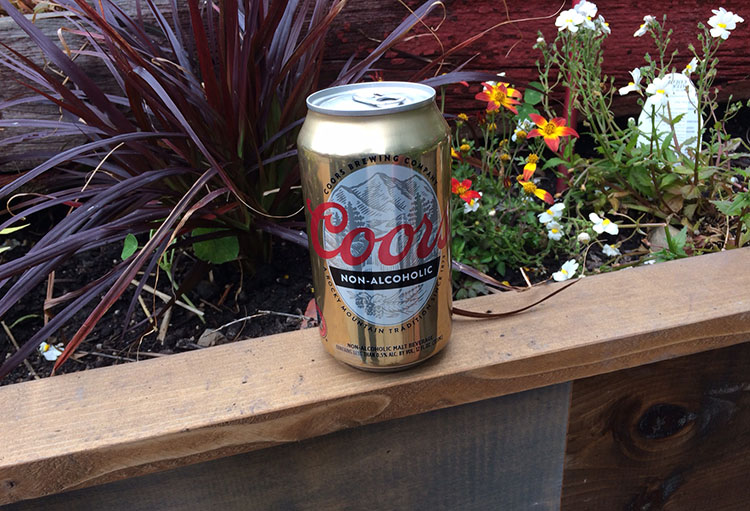 5. Coors Non-Alcoholic
The golden-canned Coors N/A also resides beneath the Miller-Coors umbrella. Like Sharp's, it enjoys solid visibility in the non-alcoholic beer market, and is the standby at Bucks games.
Maggie: I think it tastes pretty similar to Coors. And I think they're, like, a buck or two cheaper than other beers at Bucks games. It's watery, but has a smooth domestic quality to it. If you like domestic beers, this is a good N/A counterpart. It tastes realistic. If you gave this to a bunch of teenagers and said it was alcohol, they might pretend to be drunk.
Tyler: There's really not much to it, but it's one you could have a lot of without filling up. It'd be a good outside beer for the summer or for barbecuing.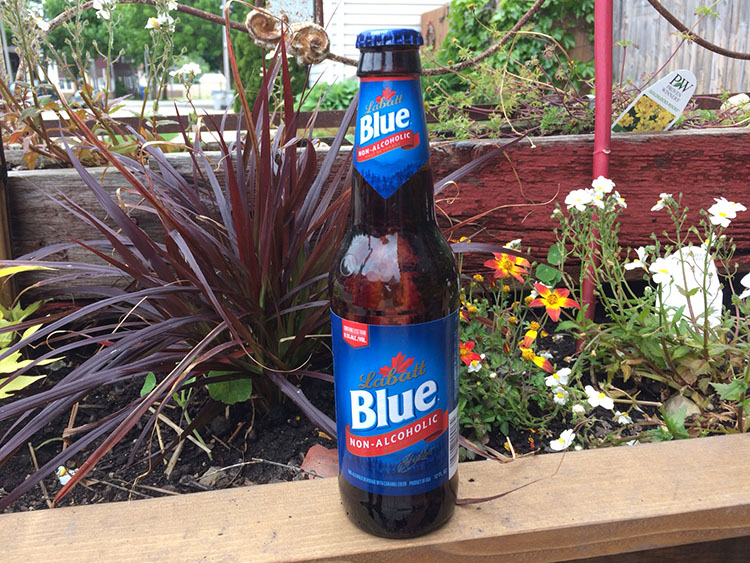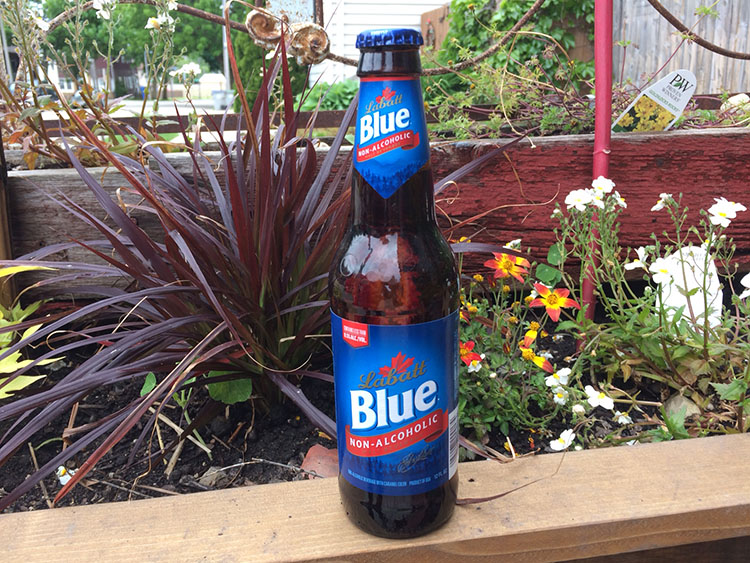 4. Labatt Blue Non-Alcoholic
You know Labatt Blue and you've probably had the Canadian classic at some point. Apparently, the brewery also offers an N/A counterpart to the strange brew that's equally okay as the original.
Maggie: Again, we're in the category of beer-flavored water. It would not be my first choice, my second choice, or my third choice. But it is less than $5 for a six-pack. That's cheap! It's not offensive. The more I drink it, the more I like it. It doesn't have a weird or egregious taste to it. It's fine.
Tyler: Yeah, it's something you could have a lot of. I feel like this is something you'd buy for a friend or family member who you learned wasn't drinking, but it was the first somewhat exotic one you found. There's the name recognition and it's more thoughtful than Coors or Sharp's. "Hey, you maybe haven't had this one yet, but you're also probably aware of its alcoholic double." It's actually kind of refreshing.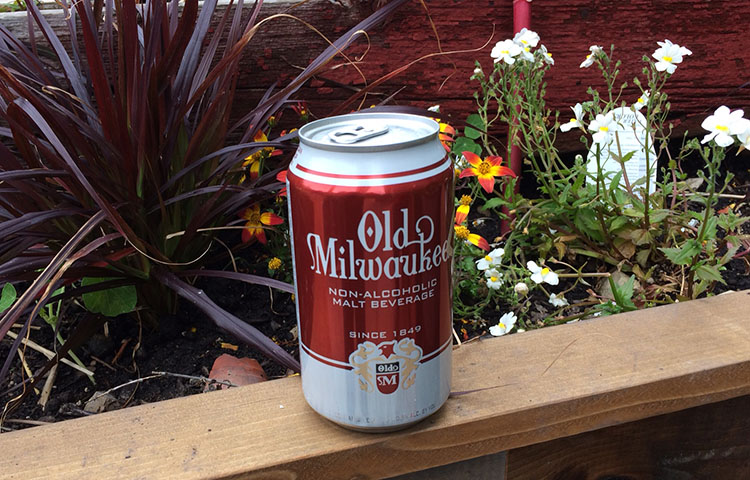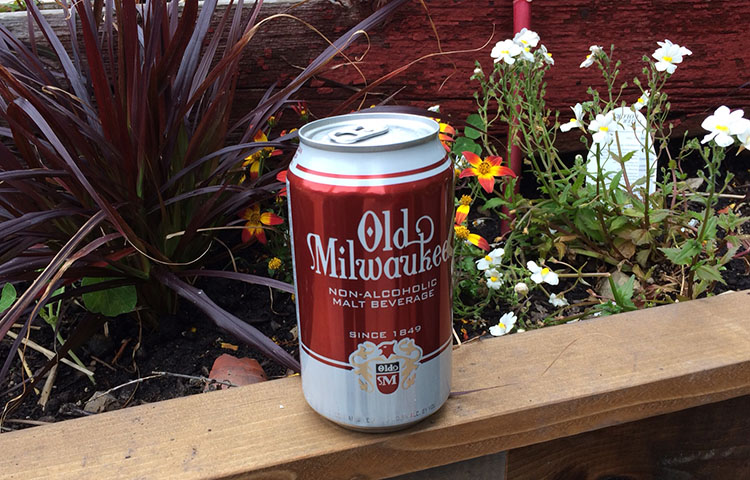 3. Old Milwaukee Non-Alcoholic
Yes, Old Milwaukee also has an N/A take on the timeless domestic beer that helped put its eponymous city on the map. At 58 calories per can and just $6.49 for 12-pack, it's a decent and affordable substitute to have on hand…if you're into Old Milwaukee, that is. However, it seems like it's difficult to find in area bars.
Maggie: They have this at Hamburger Mary's. That's the only place I've ever seen it out in the wild. The carbonation level is lower. It sticks with the common domestic beer profile.
Tyler: I like this more than the Coors N/A, even though it's similar. There isn't a lot to it, but it's a way lighter version than its already-light alcoholic analog. It probably does the best job replicating the original. I don't mind it. It's refreshing and could be a good patio-pounder.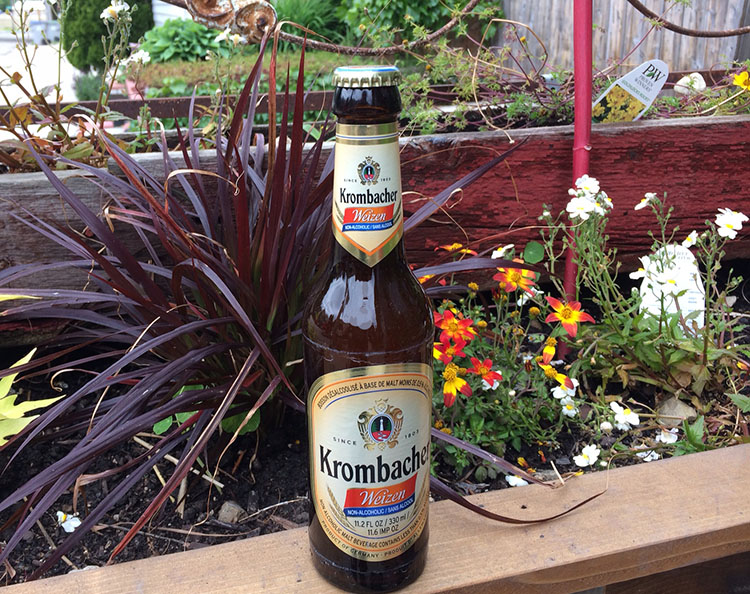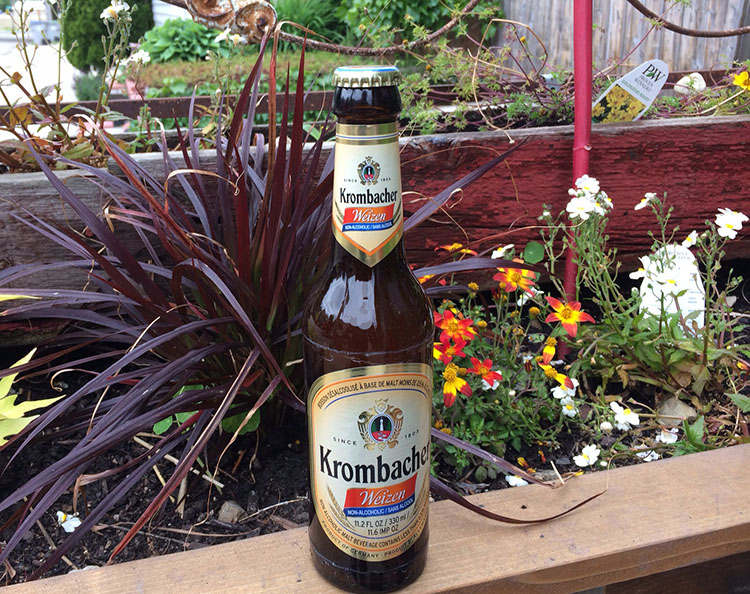 2. Krombacher Weizen
Unlike Clausthaler and Bitburger. This German N/A is actually pretty good. Krombacher's less common Weizen take is tougher to find and kind of pricey, but Maggie found a six-pack of it at Discount Liquor for $8.49. You can decide whether that's worth it.
Maggie: Ooo! This is sweeter. It almost makes me think of a shandy. It's way more distinct than the others. It's sweet but not "fruit beer" sweet. This beer makes me think of Von Trier.
Tyler: It has those Germanic beer components you'd find in, say, a Spaten. Very wheat-y. I could see this being served in a giant beer stein or a glass boot. It's the best beer in terms of a brewery taking a risk with style. I typically don't really like whites…both humans and beer, but this one is actually pretty good.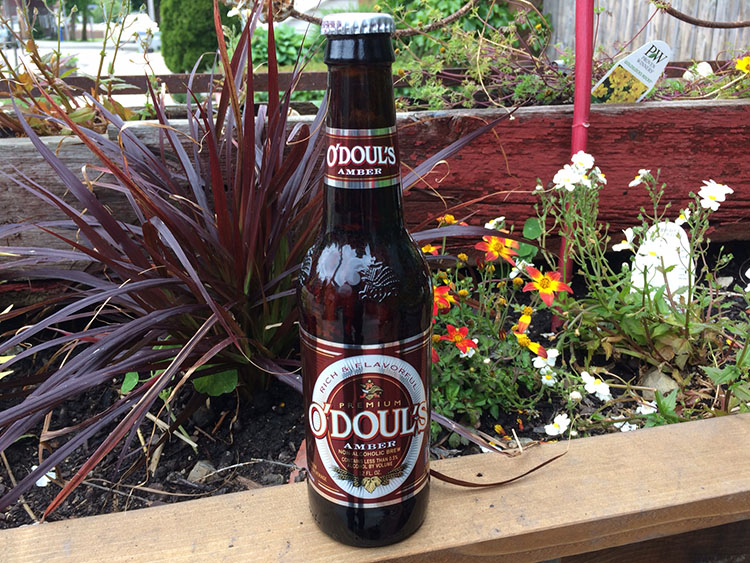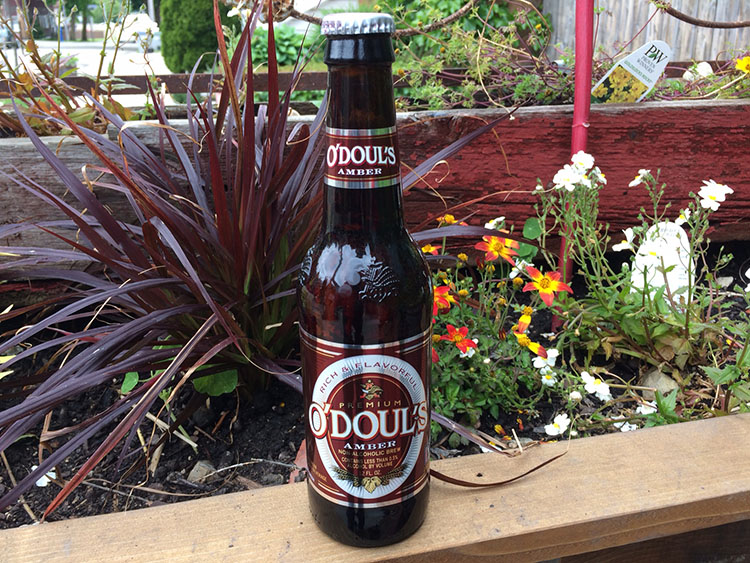 1. O'Doul's Amber
While it pains us to say it, this Anheuser-Busch product is the Coca-Cola of non-alcoholic beers for a reason. We bypassed O'Doul's green-bottled flagship in favor of its "rich & flavorful" Amber version. It's relatively cheap and available almost everywhere. Green or Amber, you can color us impressed.
Maggie: I think Cactus Club has original O'Doul's in the green bottle and I don't mind it, but I like O'Doul's Amber more. I've only seen the Amber at High Dive. This is my favorite. It's not as light as the other ones, both visually and in flavor. And they're an official sponsor of the PGA Tour! Among the people I've asked, mostly a lot of area musicians who are taking a break from drinking, O'Doul's seems to be the favorite. Having something that tastes somewhat like beer, it helps feel more a part of it. You can also develop a sort of placebo affect. This is my favorite, but I kind of tap out after one and a half because it does fill me up.
Tyler: It's billed as "rich & flavorful," and I get it. I think O'Doul's is the best of the accessible and widely-available beers. If I were handed this in a glass, I probably wouldn't realize it didn't have alcohol until later. It sort of reminds me of Yuengling.
If we've missed any, please feel free to leave some recommendations in the comments.