Following more than two years of success in Madison amid a pandemic and a period of worldwide economic instability, Le C's Tea House decided to make its way into the Milwaukee market. That expansion came to fruition earlier this month when the thriving boba cafe concept opened its second location in the former site of Custom Tattoo at 1956 N. Farwell Ave.
Le C's celebrated the grand opening of its Milwaukee site January 6-8. After giving them a few weeks to settle into the new location, we stopped by this morning to pick up some beverages and a bakery item in order to give you the tea on the city's newest boba spot.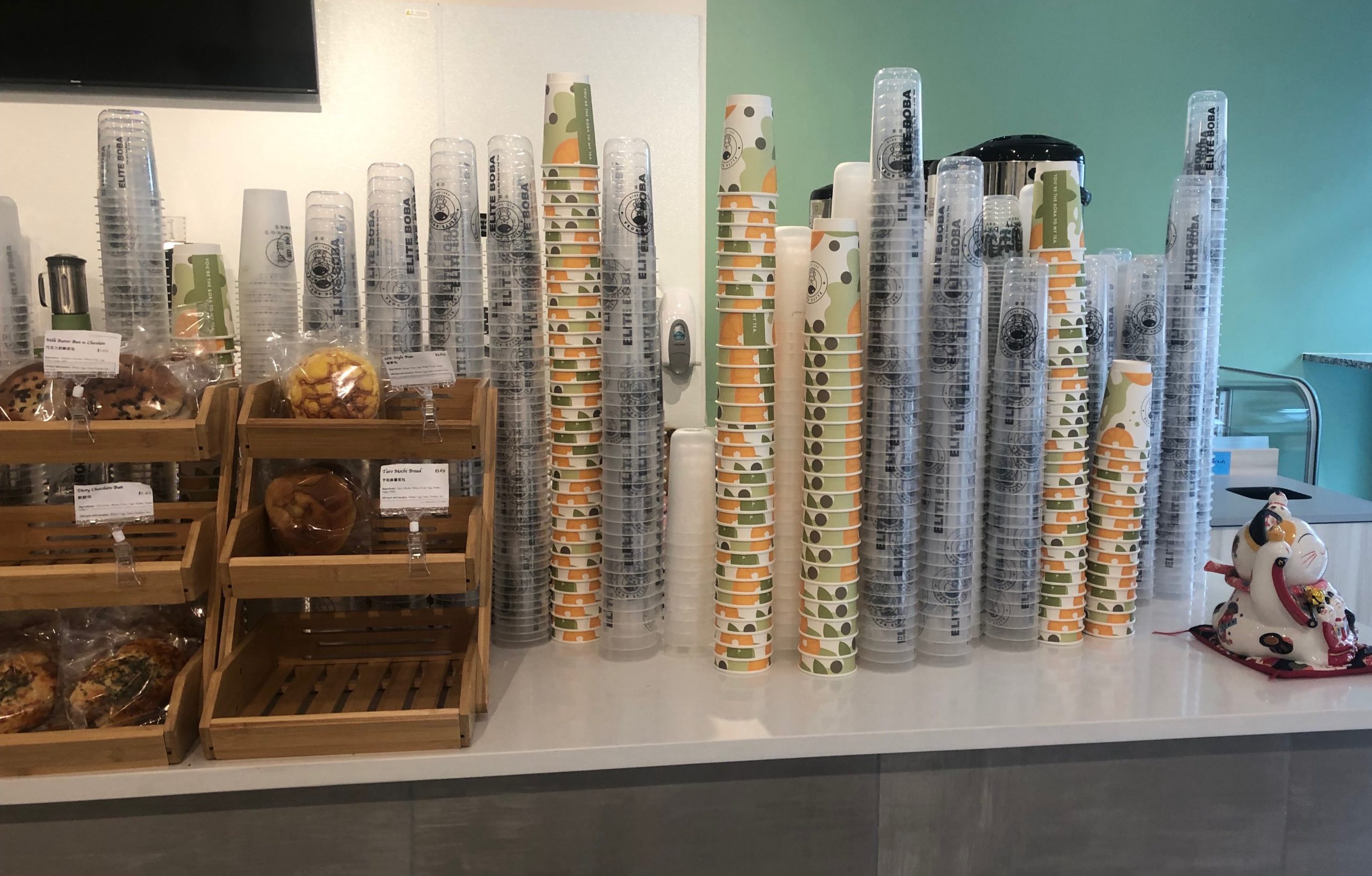 Upon entering the business—which is flanked by two culinary heavy hitters in the form of Stone Bowl Grill and Rice N Roll Bistro—we were met by a wall of cups and a selection of prepackaged pastries (which are presently prepared at the flagship location in Madison).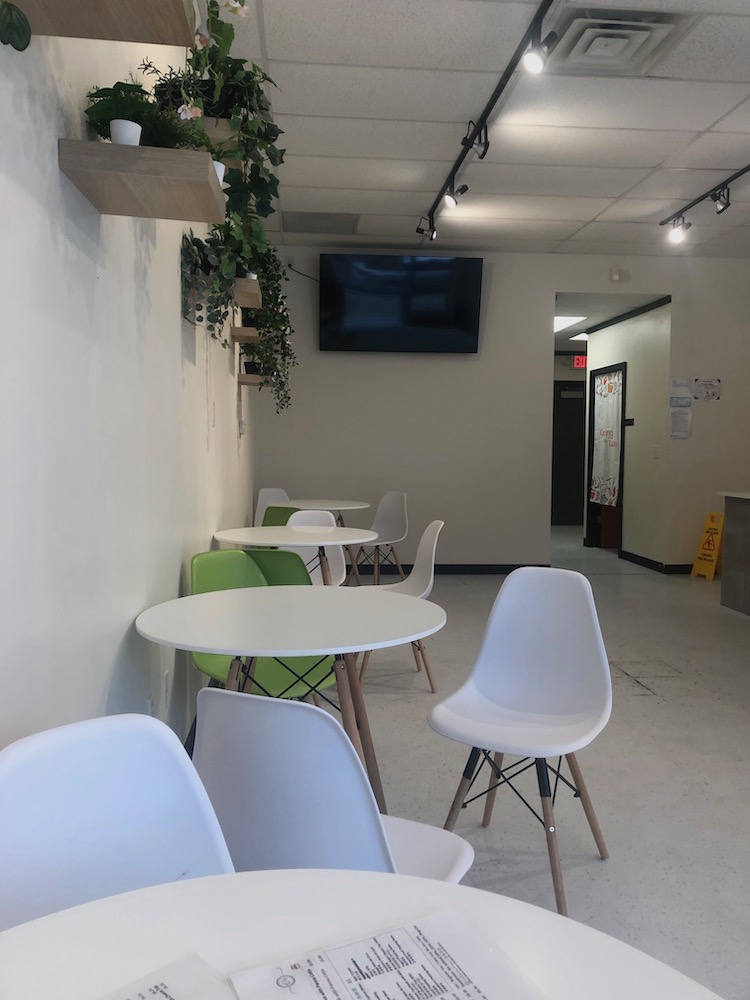 Unlike its more spacious neighbors in the Farwell Avenue complex, Le C's isn't particularly conducive to dine-in business. That said, there is a row of four small tables on hand for people awaiting their orders or those who wish to sip and bite on-site. Still, the counter service establishment is essentially a thin, sterile corridor that seems to mostly specialize in to-go items.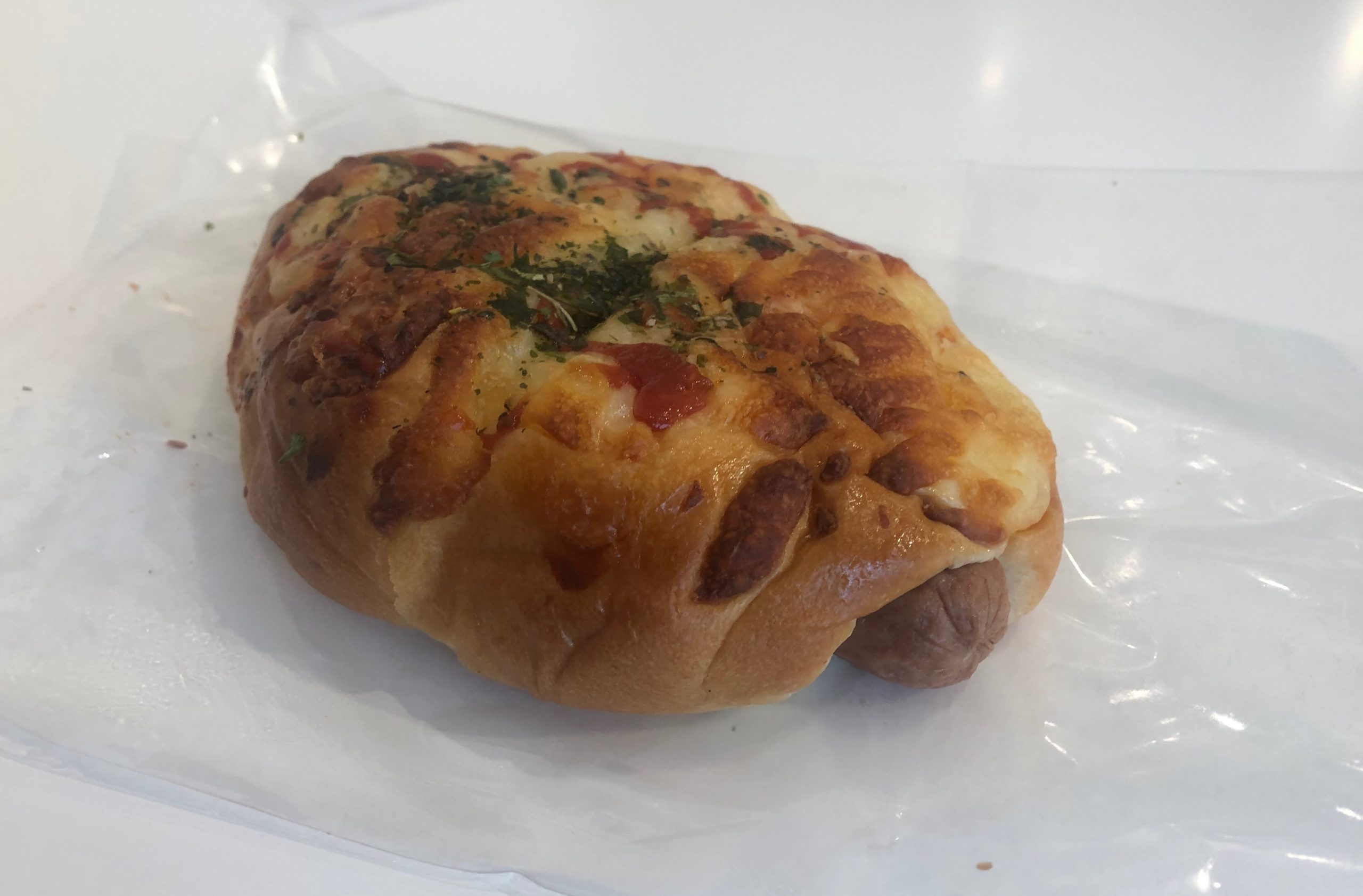 We opted to stay there to enjoy our selections. We found it to be a quiet and cozy place to sit down for a 20-minute respite on a dreary winter day. After we placed our order and awaited our drinks, we munched on a so-called "Hotdog Bun" ($3.69), which our cashier/server microwaved for a short time and handed back to us. We found it to be far less bland than its to-the-point name. The soft, pillow-y bread was topped with herbs, cheese, and a few tomato pieces. The warm bread enveloped a hot dog that added a savory snap to each bite. At the risk of oversimplifying: it ruled.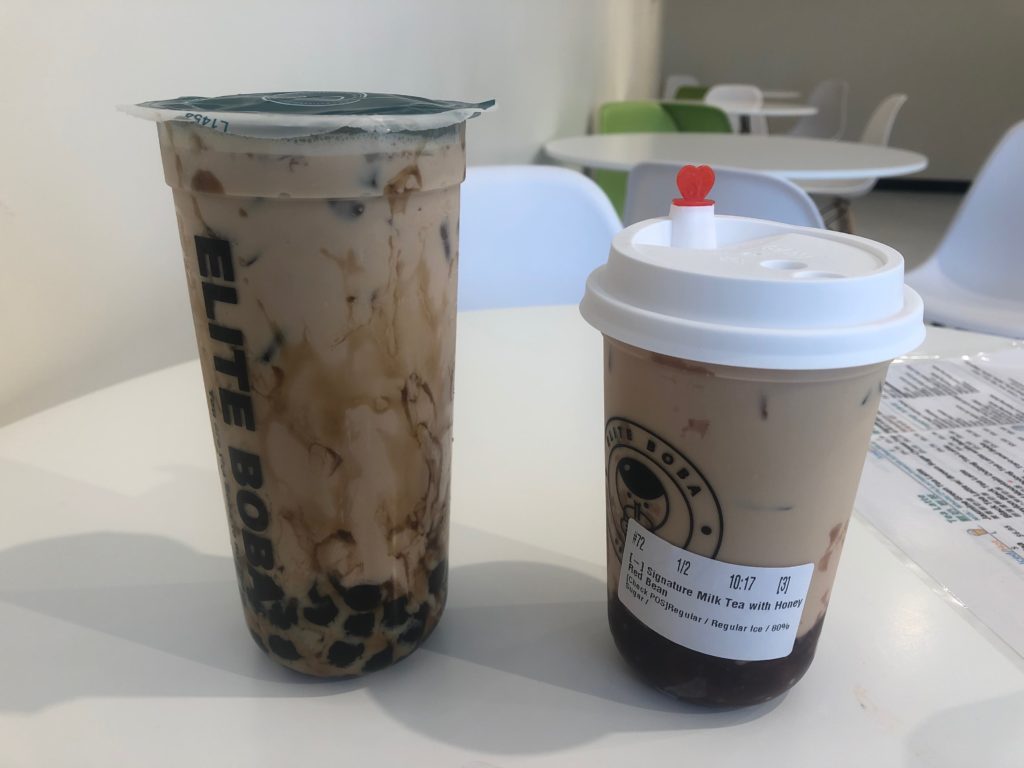 We were anticipating an order of Red Bean Bread to be brought to our table next, but due to a miscommunication (that we take full responsibility for), we didn't receive a sweet roll stuffed with red bean paste. Instead, we were handed a small Signature Milk Tea with Honey Red Bean ($4.99). Not noticing it on the drink menu initially, we realized we had proceeded to not only agree to order "the red bean," but also go as far as specifying a size and requesting an 80 percent sweetness level on their scale—all the while thinking we were getting a roll. It wasn't our proudest moment, but we rolled with it and we're very happy we did.
Our simple Midwestern palate hasn't encountered beans in a sweetened, milk-based drink before today, but we straight up loved it. Instead of similarly textured boba, the bottom of the beverage (pictured right) has a layer of soft red beans that are topped with honey, ice, and milk tea. Being huge bean backers in almost every form, we thoroughly enjoyed the way the hearty legumes worked in concert with the sweetness of the honey, the rich creaminess of the milk, and the subtle presence of tea. It's not for everyone, but we chalk this unexpectedly awesome drink up as a happy accident.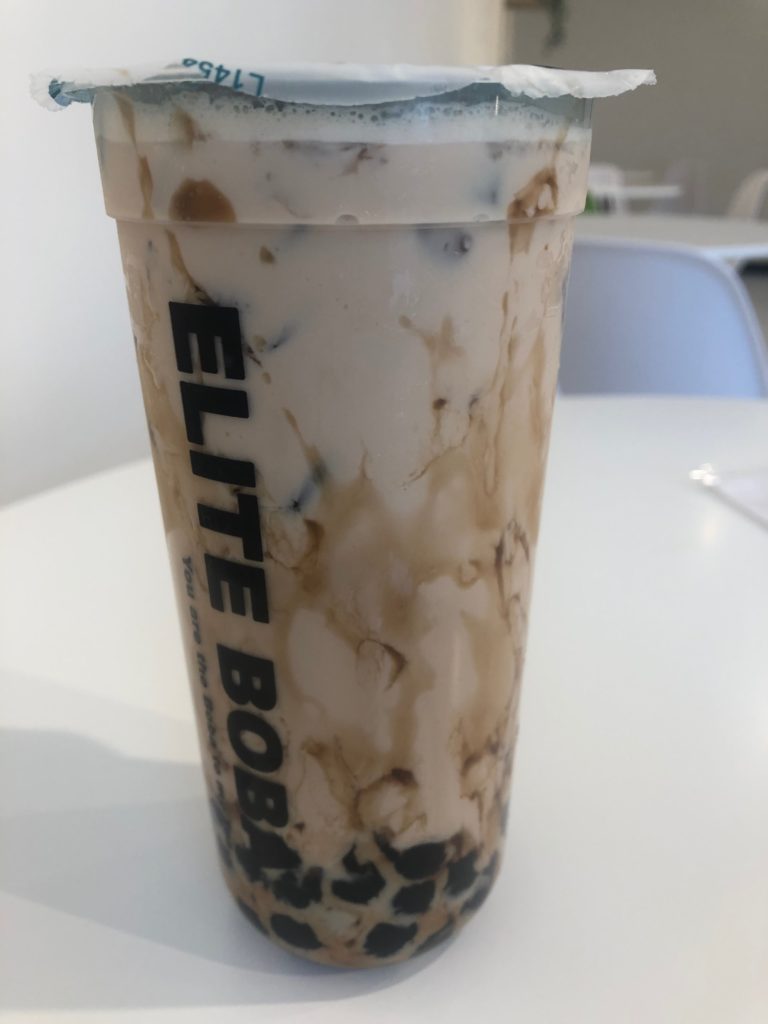 Rather than taking the walk of shame back up to the counter to order a bun, we punctuated our inaugural Le C's outing with another drink (which, again, we thought would be our only beverage before we botched our order) that wound up being the highlight of this maiden voyage. The Ancient Brown Sugar Bubble Milk Tea ($6.95 for a large) is mentioned among the most popular items on the Tea House's menu, and that distinction is well-deserved. It offered all the dairy-based decadence of our previous drink, but also had a tinge of burnt caramel that was conveyed by the brown sugar, and depth brought on by a distinct black tea flavor and the presence of gelatinous black sugar boba. Boba is polarizing to some, but we're fans.
By our count, there are FIVE DOZEN drinks to choose from. Those 60 beverages on hand include milk teas, fresh fruit teas (some of which are offered with cheese on top), Yakult-based drinks, brewed teas, smoothies, flavored milks, and more. About a third of the drinks are caffeine free.
Le C's Tea House is open daily from 11 a.m. until 8 p.m. The next time you're looking for a late-morning boost or you want a dessert drink or a pastry to-go after a meal at another East Side establishment, Milwaukee's newest boba business deserves a spot in your rotation.