Walker's Point Music Hall was among the handful of Milwaukee-based venues unable to make it through the COVID crisis. However, the spirit, the focus, and even some of the staff from that shuttered business all still live on in a nondescript building that's right down the road.
Earlier this month, Last Rites officially opened its doors. The Walker's Point-based bar and music venue—located at 625 S. 6th St.—is owned by Kay Jones and Jim Rice, both of whom have ample experience in the music industry.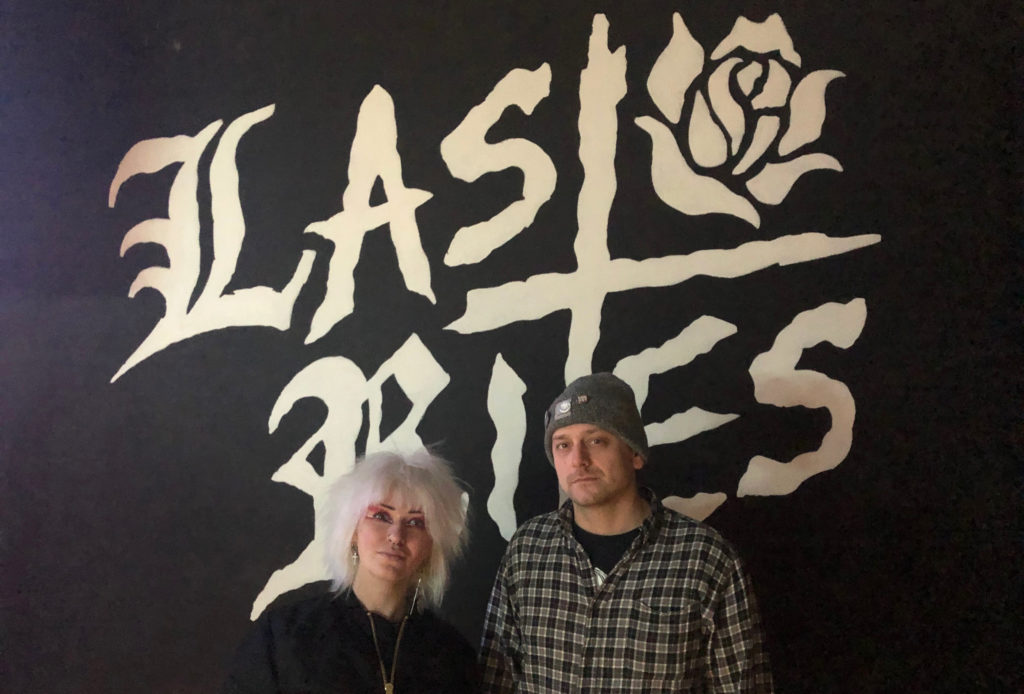 Jones is the vocalist for a pair of punk bands, Revolt and Lecherous, and she has booked shows (for both of her bands and for touring acts coming to town) for the better part of a decade. Rice opened Walker's Point Music Hall and was also instrumental running the long-running Rebel Stage at Summerfest for close to 15 years. When combining their connections and ample amounts of behind-the-scenes experience, the duo offers a versatile one-two punch.
"Jim is very good at maintaining a functioning business with ethics, and I have a strong background in doing D.I.Y. promotion and booking tours," Jones says. "Being a touring musician has been my primary occupation for the past decade, so I bring more of that end. We can marry him being able to provide a proper venue for everyone and my connection from the musician side."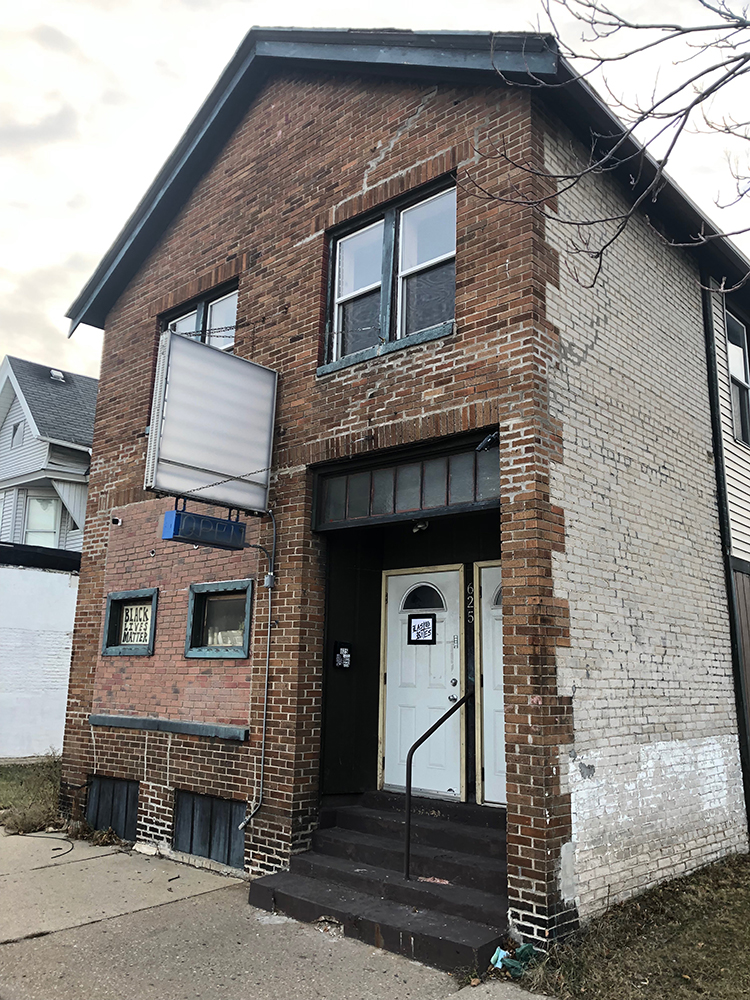 Rice and Jones have known each other for six years, but started working together in a booking and production capacity about three years ago. Jones tended bar at Walker's Point Music Hall and brought some concerts to the venue during its run as well. When a property less than two blocks from the former site of Walker's Point Music Hall became available this year, they knew they wanted to keep the collaboration going in a new space.
"With this place opening up and us being so like-minded, it just made sense," Rice says.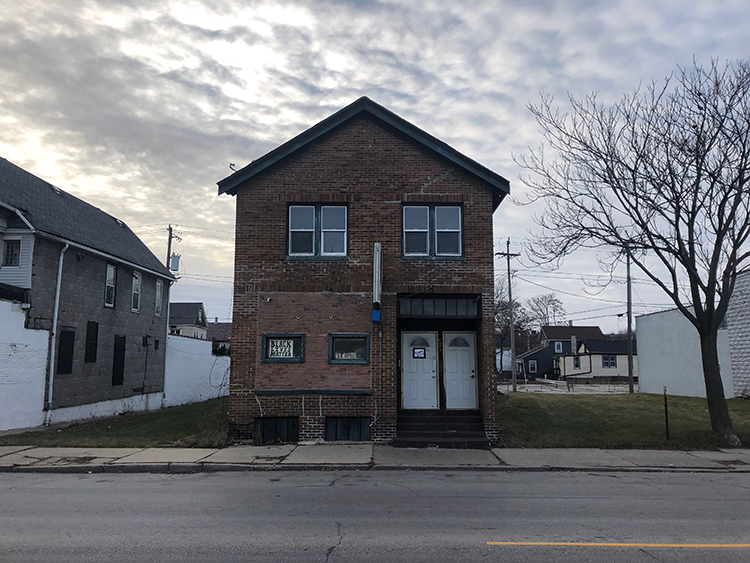 Though the building—which currently has no significant exterior signage—doesn't look particularly inviting from the outside at the moment, it's home to a surprisingly cozy bar and music venue inside.
With interior decor mostly sourced from the owners' personal artifacts, Last Rites has the feel of a basement bar or rumpus room…that just so happens to have pinball machines, a pool table, classic arcade games, a dart board, and intentions to host musicians from all over the country on its soon-to-be-installed rear corner stage.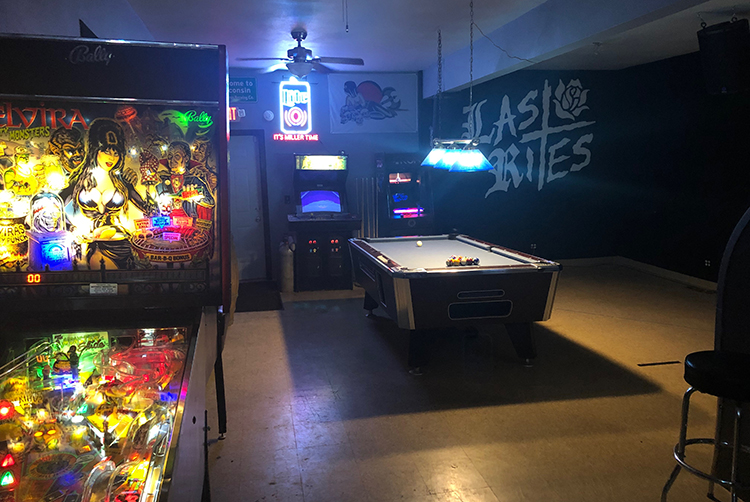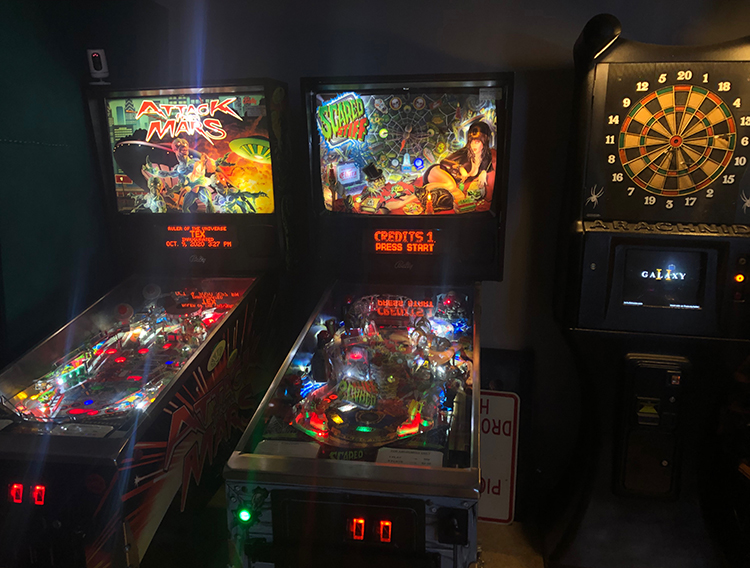 Last Rites—which gets its name from a U.K. punk band from the '80s, as well as a song by The Enemy that's called "Last Rites"—focuses on artists first and foremost. The owners say there will never be a cover charge for any events they host. Instead, artists will be paid a portion of what the bar brings in during events. Unlike many other venues, Last Rites will not take a cut of performers' merch sales and there will be no charge for sound.
"I would rather burn this place to the ground than charge bands for 'pay-to-play' or for sound or anything like that," Jones says.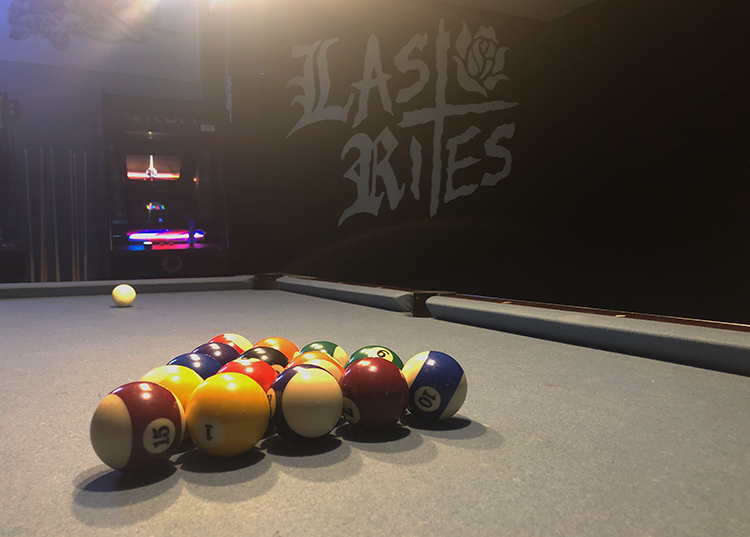 In addition to live music from local, national, and even some international acts (Aweful from Chicago and Milwaukee's own Indonesian Junk are among the bar's early bookings), Last Rites also plans to host DJs, burlesque shows, pop-up record sales, tattoo art galleries, and various other events.
"We're not just filling shows for the sake of filling shows," Rice says. "We're fluid and we can work with people."
Carrying over the philanthropic focus Walker's Point Music Hall had, Last Rites is also planning to assist area organizations. On Christmas night, the business donated a percentage of sales to Street Angels and collected warm weather clothing and cash for the charity as well. You can expect similar fundraisers and collections to continue happening at Last Rites going forward.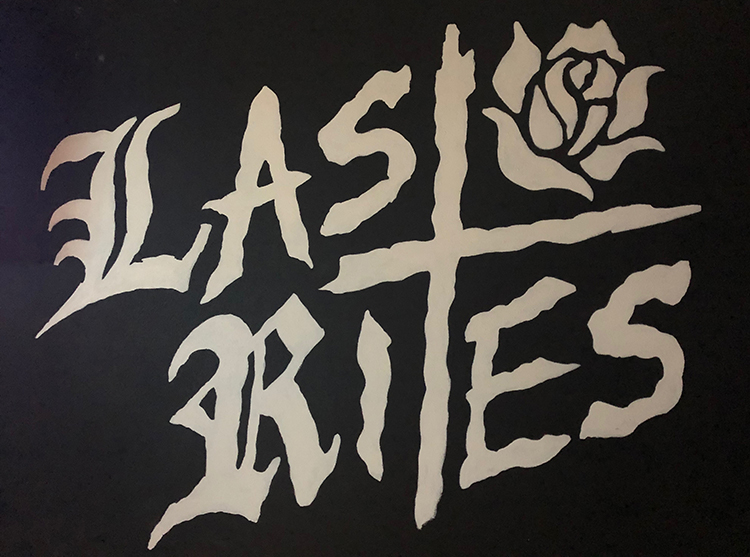 "I want to support people in our community and also have strong tie-ins to charity," Jones says. "We have a very clear vision of wanting to utilize our platform to give back and elevate everyone around us in the neighborhood."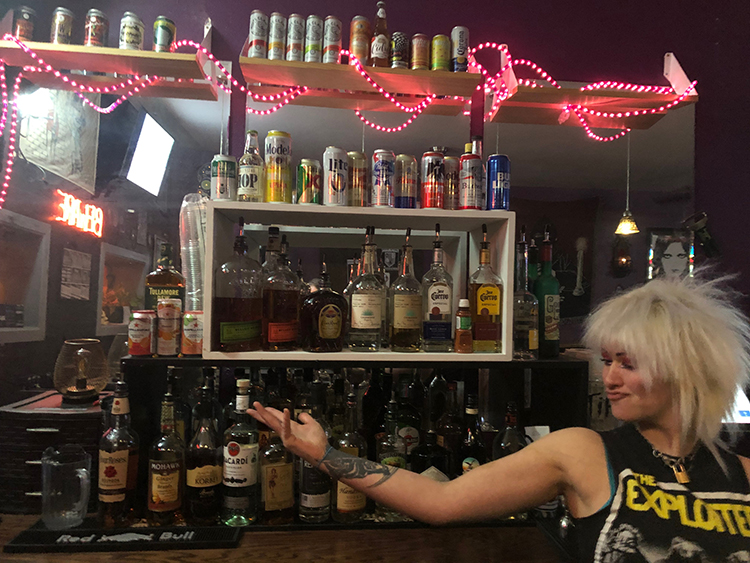 While the "artist-first" endeavor intends to regularly host live events and give back to the community, Last Rites also functions as a bar day in and day out. The business is open from 5 p.m. to close Monday through Friday and 2 p.m. to close on Saturday and Sunday. There are daily specials, including a Hamm's tallboy and a shot of Four Roses for $6, as well as a respectable selection of liquor and wide range of domestic beer, with a few local craft options from MobCraft and New Glarus on hand too. Jones also says Last Rites has recognized the importance of having mocktails, N/A beer, and other non-alcoholic options available.
"We're just trying to have an environment that feels like home for people," Jones says. "You come, you hang out, you have a good time. We treat everyone like family."