Last week we told you that Mooby's—the real-life version of the fake fast-food joint in a bunch of Kevin Smith films—would be popping up somewhere in Milwaukee, sometime in June. Today we have the details: the Mooby's pop-up is coming to the Up-Down MKE arcade bar, 615 E. Brady St., June 7-14.
Reservations/tickets for the all-ages event go on sale Wednesday, May 26 at 11 a.m. Reservations/tickets are $29 and can be purchased HERE. In order to maintain social distancing, time slots will be limited to five parties of up to four people each.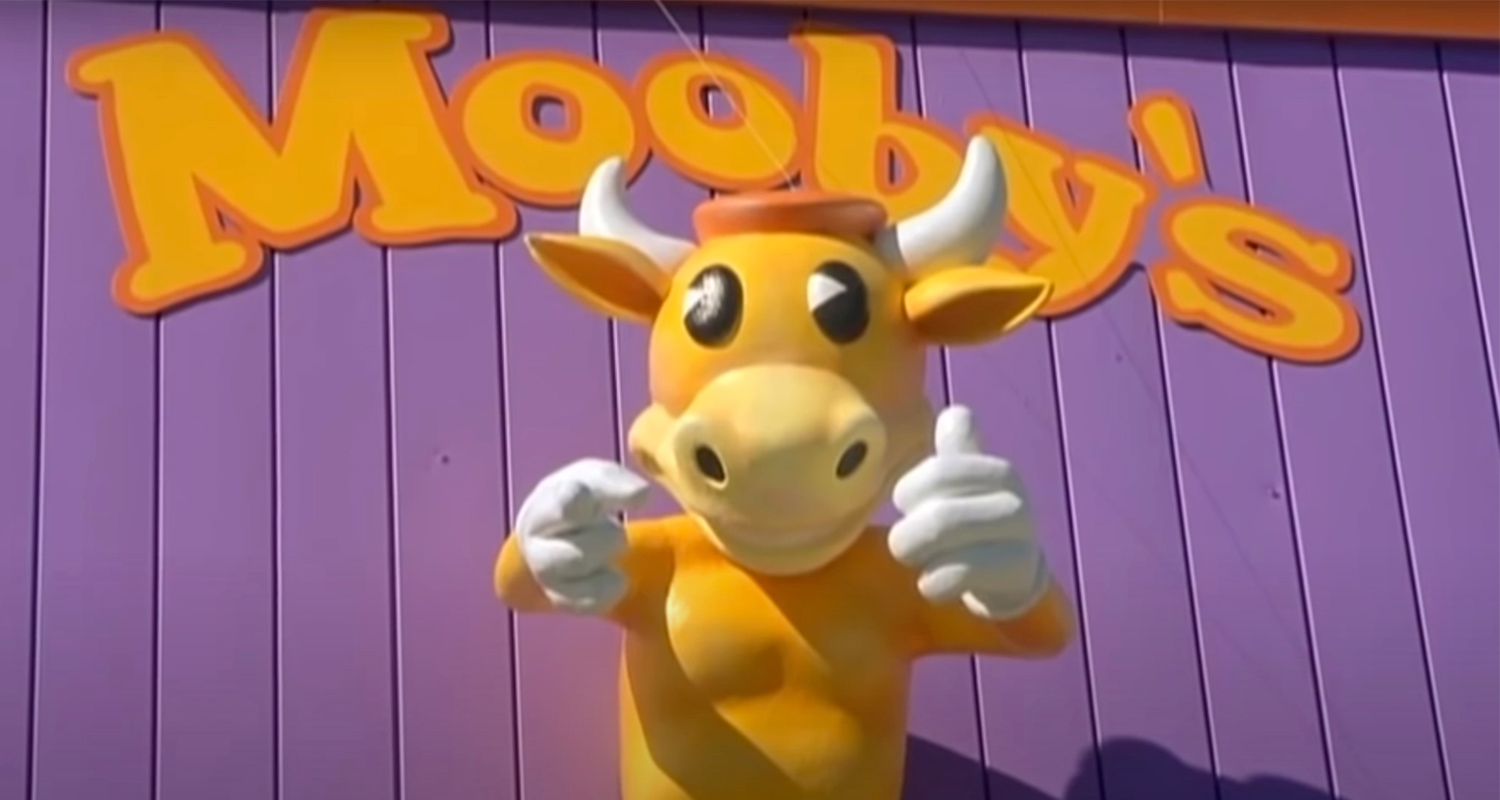 Mooby's will occupy the second floor of Up-Down for its one-week run. "The pop-up experience will also incorporate photo moments for fans to safely play in the world of Kevin Smith while they wait for their food," reads a press release. "Guests can take a spin through Jay and Silent Bob's Secret Stash Merch popup shop, containing an exclusive collection of both Jay & Silent Bob and Mooby's merchandise, including Mooby's non-medical masks. Once guests are finished at Mooby's they are welcome to enjoy Up-Down's first floor, which is restricted to those 21 and over during this event."
Oh, and the food! Here's everything you need to know:
All guests will receive a pre-ordered "Mooby's Pick-Up Experience" which includes their choice of one Moo Main featuring a regular or vegan Cow Tipper Burger, Cock Smoker Chicken Sandwich, a vegan Cow Dong Brat, and a regular or vegan Egga Mooby Muffin Sandwich, plus a Salt Lick Side featuring the Hater Totz, Cheese Curds, or Onion Rings to rule them all.

Add-ons like Cookies from the Mall stand, chocolate covered pretzels, Mooby's soda, and a special collaboration with Good City Brewing means a branded Mooby's beer for those 21 and over can be purchased. Each of these options will be available on-site.

Orders will include a timed pick-up, which ensures social distancing at Up-Down.
"The way it works is any restaurant can get in touch with us," Smith told the Arizona Republic. "And we take a percentage, but basically, they pay for everything and they keep everything except for whatever off the top. I don't know the exact percentage. But it's minimal. In terms of getting rich off food and drinks? I'm not retiring anytime soon."
https://www.youtube.com/watch?v=GWZNrUP35PA
Exclusive articles, podcasts, and more. Support Milwaukee Record on Patreon.
---
RELATED ARTICLES
• Kevin Smith's Mooby's pop-up restaurant is coming to Milwaukee in June