Back in May, the Crafty Cow location in Bay View (and its affiliated/connected Hot Head Fried Chicken) welcomed seven new food items and a handful of new cocktails to its menu. While introducing new delicacies, Hot Head and Crafty Cow also decided to say goodbye to seven food items from its original menu.
Just over half a year removed from making those improvements, the burger joint is getting ready for a new year by bringing nine new burger options to its menu (spread between Crafty Cow's Bay View and Oconomowoc locations) and upping the quality of its beef with a new brisket, chuck, and sirloin blend that will be served across the board. They're also bringing in a much lighter and fluffier brioche bun and introducing a rotating "dish of the moment."
Like last time they changed things up, the update also means Crafty Cow will have to say goodbye to a few longstanding menu items. Starting Tuesday morning, here's what will be coming to and what will be departing from Crafty Cow's menu.
New Foods
Dirtiest Swiss (pictured above)
Soy glazed mushrooms, caramelized onions, and Parmesan and herb aioli stuffed with Swiss cheese.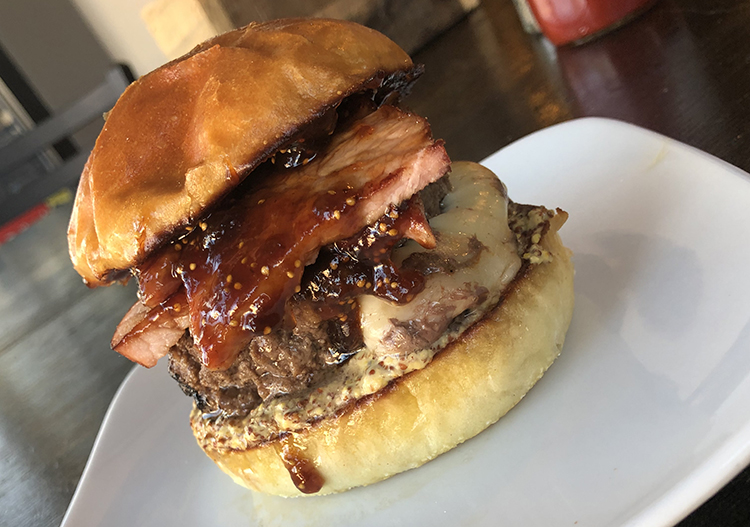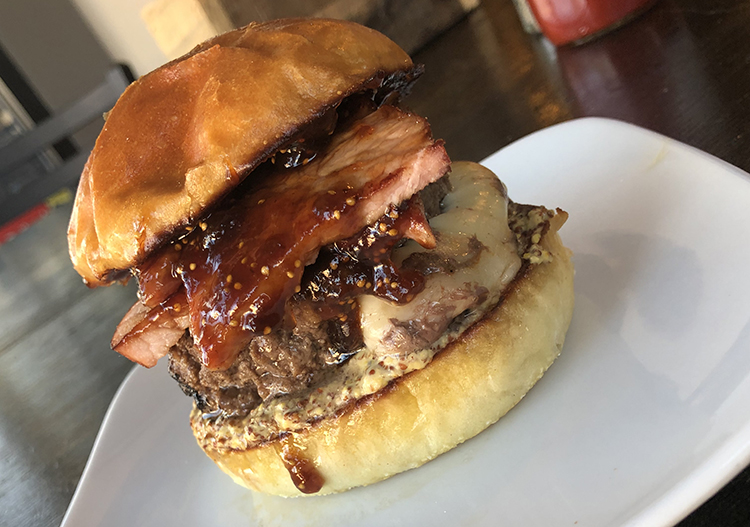 Muenster Cristo
Fig jam, horseradish grain mustard, red onion, and fire smoked ham stuffed with muenster cheese.
Lobster Butter Burger
Brisket, sirloin, and chuck smash burger with bone marrow butter, and lobster claw meat (served Friday and Saturday only).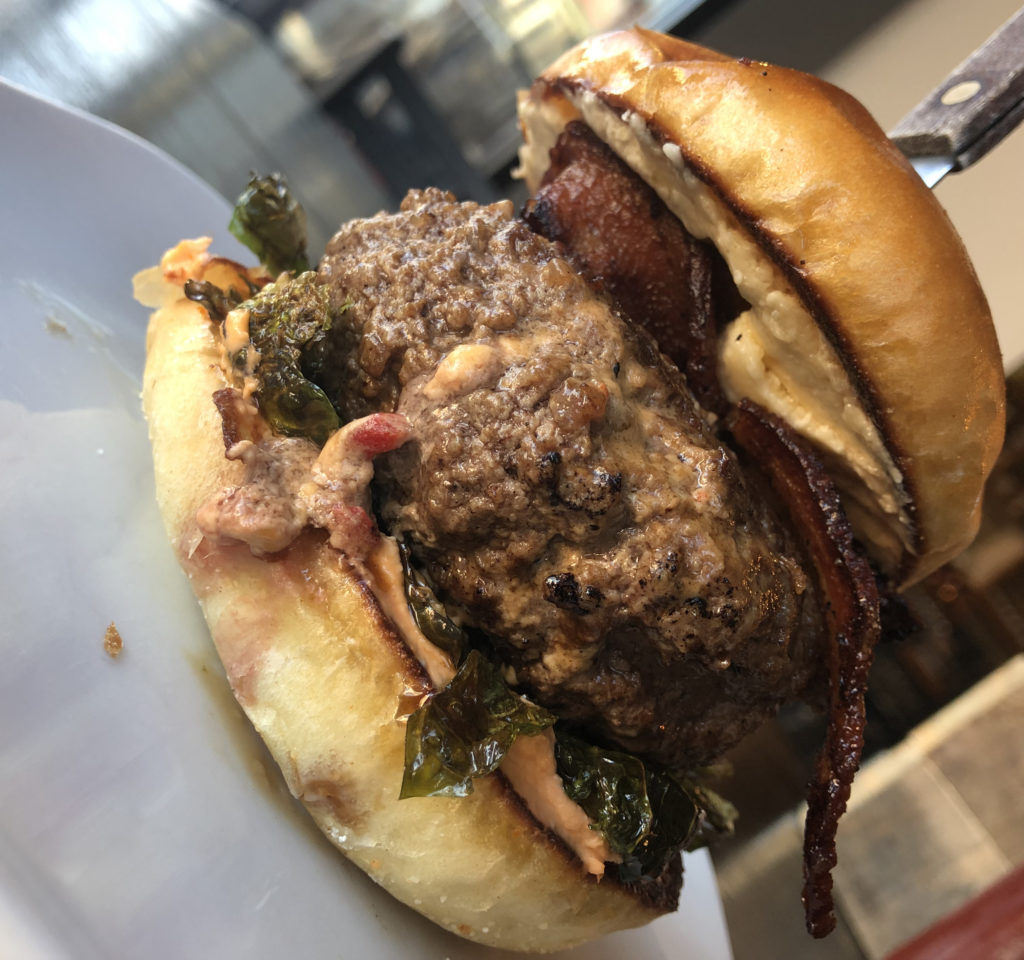 Southern Belle (Milwaukee Only)
Fried brussels sprouts, bacon, honey butter, and tomato spread stuffed with pimento cheese.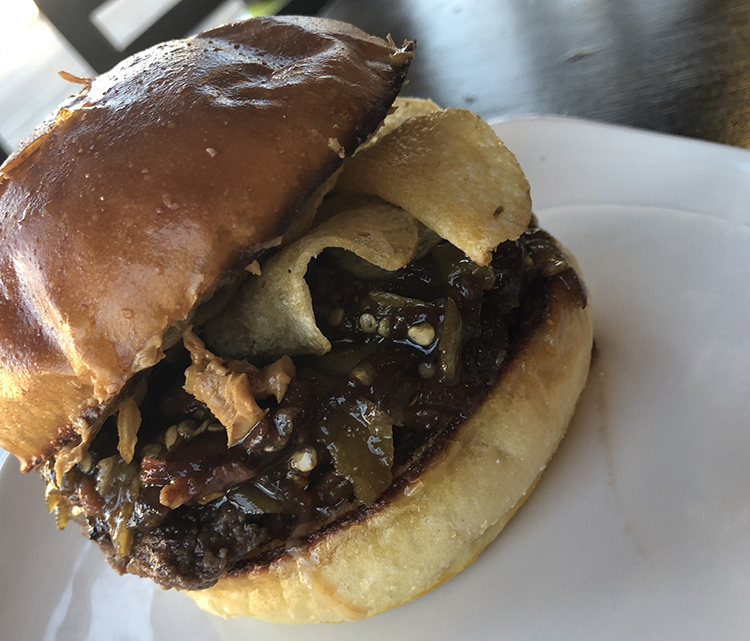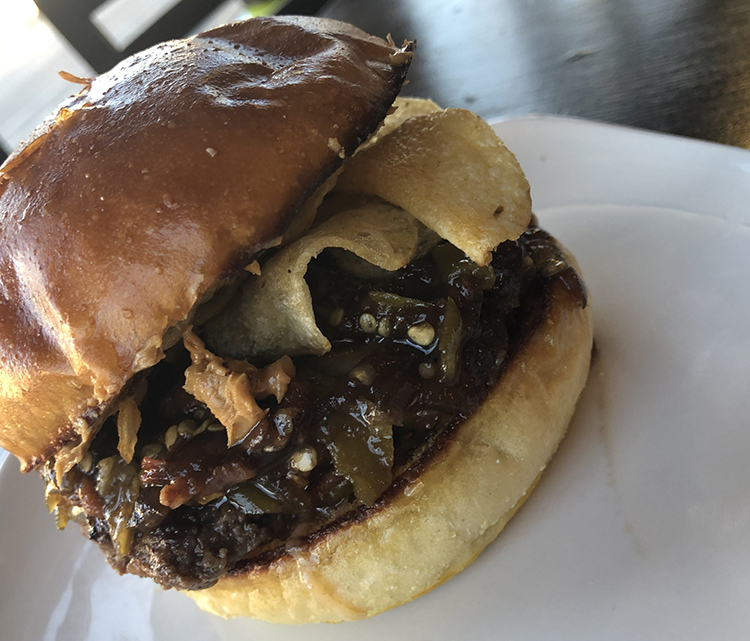 Peanut Butter Paradise
Pepper Jack cheese, peanut butter, bacon and sport pepper jam, and sea salt potato chips.
Big Poppa
Bacon, cilantro aioli, poblano pepper medley, and salsa roja stuffed with cream cheese and jalapeno.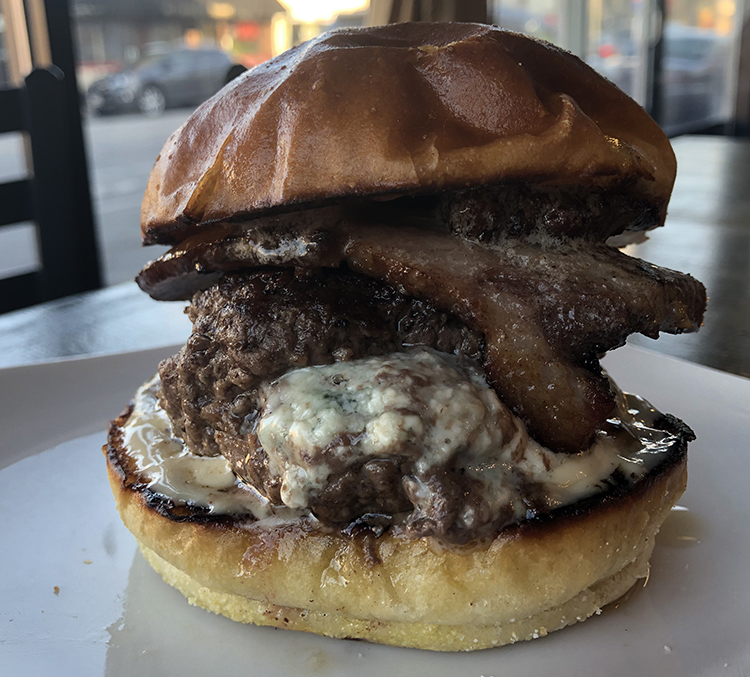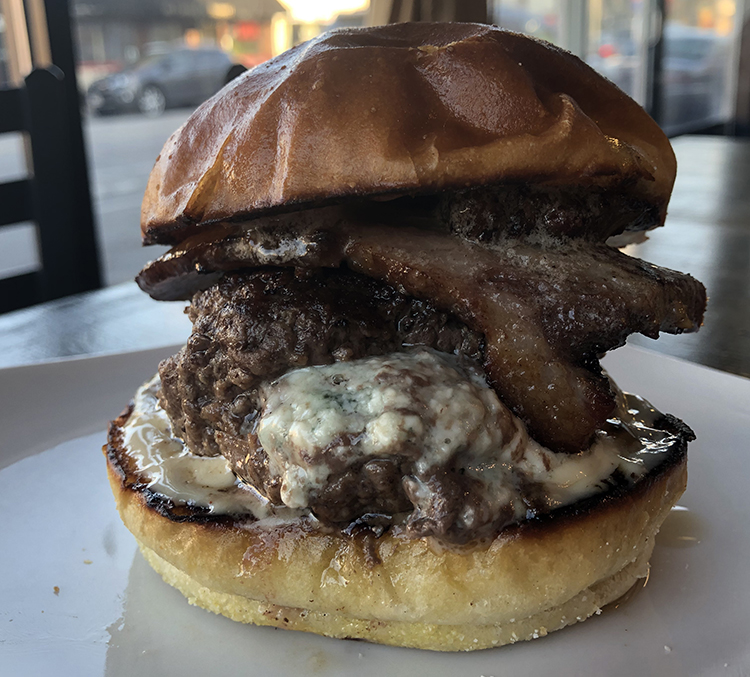 Quatro B
Bone marrow butter, brisket, trued garlic aioli, and caramelized onion stuffed with applewood smoked bleu cheese.
Call Me Taco (Oconomowoc only)
Guacamole, al pastor, red onion, pineapple, and fire roasted tomatillo salsa stuffed with Pepper Jack cheese.
Canadian Tuxedo (Oconomowoc only)
Brisket, sirloin, and chuck topped with house cut fries, demi-glace, trued garlic aioli, pickles, and cheese curds.
Leaving
PB&B
Jalapeno Popper
Dirty Swiss
Hangover (Oconomowoc Only)
Beast
Murica
The GOAT (Milwaukee only)
Baked And Loaded
Bandito (Oconomowoc only)