Milwaukee loves donuts. Dozens of bakeries in the city and its surrounding suburbs help people get a sweet start to their day with long johns, crullers, jellies, powdered, cream-filled, cake donuts, and more. If you're looking for the "hole story" on Milwaukee-area breakfast pastries, let our Dollars For Donuts column be your guide.
Every year in recent memory, Summerfest has introduced a bunch of new food items, some of which come from brand new vendors that are brought to the festival grounds to shake up the edible offerings available on-site. Though the food vendors and menu items both continually change in an effort to sate the ever-changing tastes of the roughly one million guests who will pass through the turnstiles over the course of Summerfest's 11-day occupation, there are more than a few time-tested, consistent options on hand. While it's nice to be able to shake things up with new items from time to time (excluding the new Meatball Cone, which should be avoided at all costs!), it's also nice to know that—much like frequent Big Gig performers like 38 Special, Matisyahu, and Atmosphere—there are some ever-present snacks that you can make a part of your Summerfest tradition.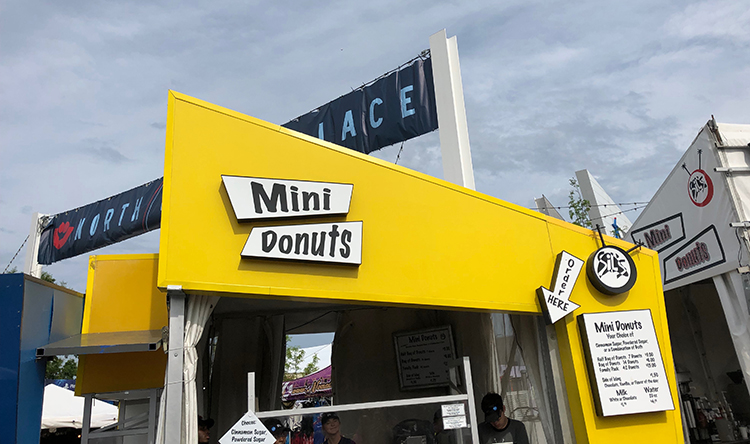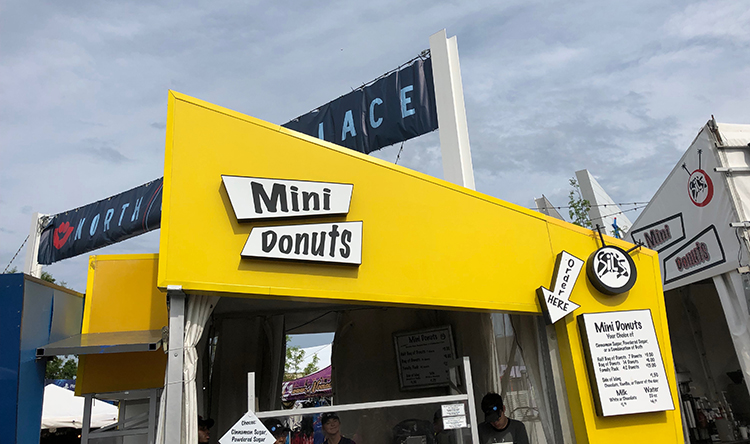 Part of this venerable cast of veteran vendors that also includes Anderson's Roasted Corn, Catalano's Lemonade, Greek Village, Mille's, Cedar Crest Ice Cream, and Saz's in its ranks is the subtle Summerfest staple that's simply known as Sil's Mini Donuts. For as long as we can remember, the breakfast pastry purveyor has brought a distinct dash of Milwaukee sweetness to "The World's Largest Music Festival" in stands that are spread throughout the grounds. Even after its brick and mortar site on North Avenue closed in 2012 after about a decade in business, Sil's remains a beloved Summerfest icon.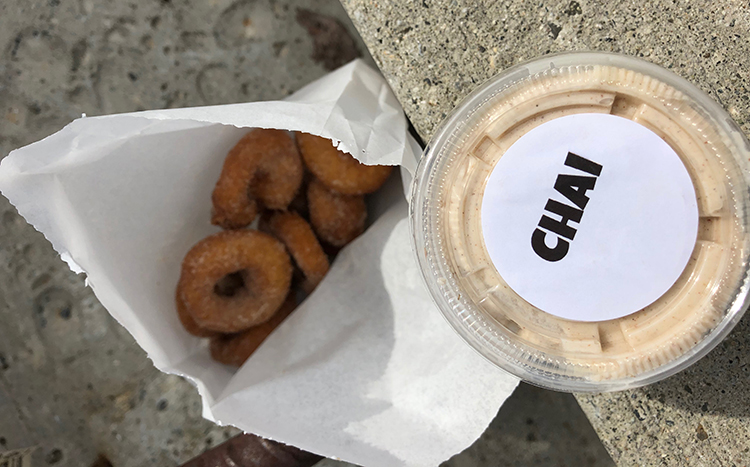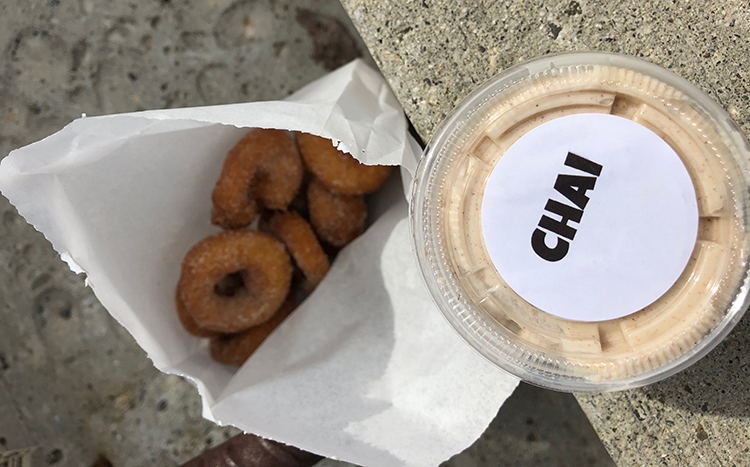 The menu at Sil's is simple: You can get fresh-made mini donuts that are generously dusted with cinnamon sugar, powdered sugar, or both. A half bag (containing seven miniature rings of fried dough) runs just $3. A full bag (14 donuts) is $6. You can also get a 42-donut "Family Pack" for $15. Though small in size—just in case "mini" didn't alert you to that fact—Sil's is a great value, both by festival food standards and in general. An additional $1.50 gets you a container full of rich frosting that's meant for dipping. Frosting flavors include chocolate, vanilla, and "Flavor Of The Day." Friday's daily flavor was chai, which made for a great pairing for our sack of seven cinnamon sugar- and powdered sugar-covered mini donuts. You can also buy beverages, such as milk and coffee drinks (iced or hot coffee, frappe, espresso, iced or hot tea) at each Sil's stand on the grounds.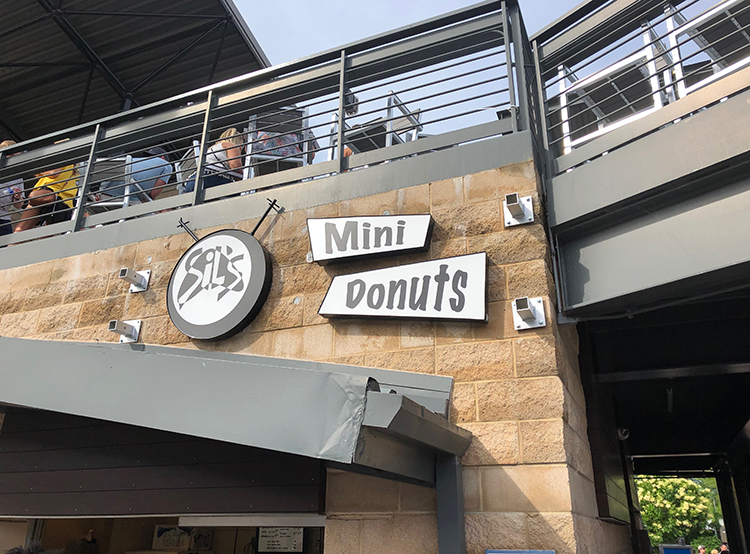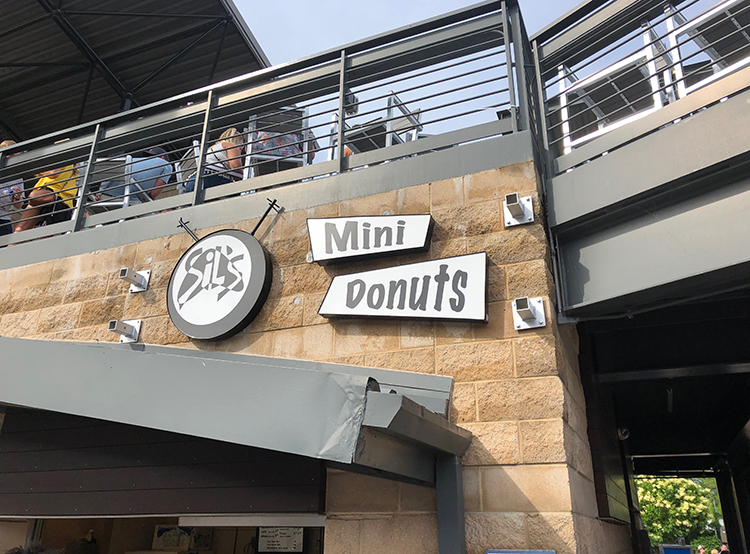 No matter where you happen to be at Summerfest, you're not far from a Mini Donuts stand. You can find a Sil's nestled between the Uline Warehouse and Klement's Sausage & Beer Garden, as well as one beside Saz's at Miller Lite Oasis, and another as you approach the BMO Harris Pavilion.
Sure, Sil's is far from extravagant and the selection pales in comparison to many other donut makers we've profiled in this series. Still, the tiny desserts make for a cheap, satisfying, and all-around wonderful part of the Summerfest snacking experience. With any luck, Sil's will continue to survive amid a constantly-changing culinary landscape at the massive music festival for years and years to come. If you're at Summerfest in the coming days and your sweet tooth starts acting up, you know where to go. You won't be sorry.