Some places come and go, while some places become icons. Mandatory Milwaukee is all about the latter. Join us as we revisit beloved and well-worn local staples with fresh eyes, and explore how they might figure in the city's future.
Bay View isn't exactly hurting for pizza. Between longstanding mom and pop places like Dom & Phil DeMarinis, vegan-friendly and specialty pizza staples such as Classic Slice, chains like Toppers and Pizza Hut, upscale options like Anodyne and Tenuta's, relatively hidden heavy-hitters like Vinchi's, and neighborhood-adjacent gems like Transfer and Scotty's, there's a pack of pizzerias in and around Bay View that can make the decision of where to get pizza difficult for some. However, for generations of south shore pizza fanatics, the answer to this oftentimes challenging dinner dilemma has been simple: Pietro's Pizza (2912 S. Kinnickinnic Ave., 414-483-0650 or 414-483-3033).
Since 1973, this unassuming businesses has been serving up—by its own bold admission that appears on its exterior sign—"Bay View's finest" pizza, pasta, and sandwiches. Depending on who you ask, the lofty claim might hold weight. At the very least, Pietro's is in the conversation. Founded by an Italian immigrant named Filippo Tarantino, the restaurant he named after his father and son has remained in the family for more than half a century. Pietro's celebrated its 50th birthday this past January and, while we can't claim to have been present for the vast majority of the restaurant's existence, we don't imagine too much has changed through the years.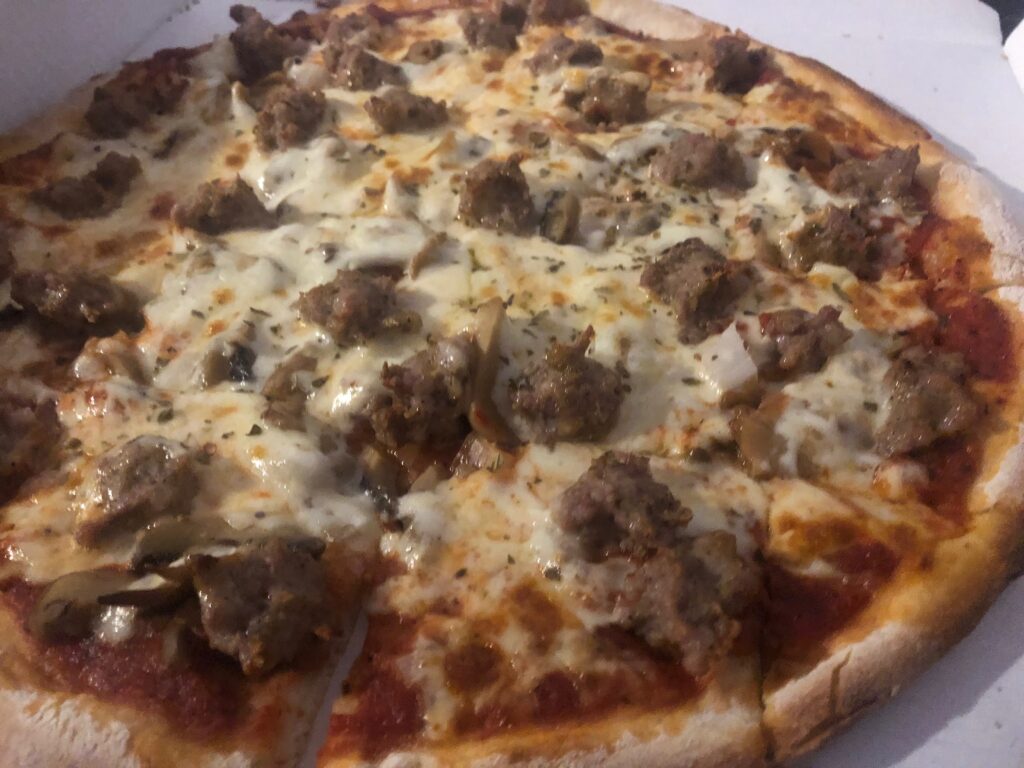 As the neighborhood around it has undergone countless identity shifts over the last five decades, the pizza joint has managed to stick around and set itself apart from many of its Cream City contemporaries on the strength of its delicious homemade sauce, its scrumptious crust fashioned from dough that's made fresh daily, its generous spread of cheese and toppings, and the comforting timelessness it serves up for delivery and pickup six days a week. It's far from being considered revolutionary, but it does the simple things very well. When your sauce, sausage, and crust are all that tasty, we're willing to overlook the use of canned mushrooms.
As other restaurants in the neighborhood push the city's culinary capabilities into exciting and new places, it's also nice to know there's a spot to procure top-notch cheesy garlic bread, no-frills mozzarella sticks, and an above average meatball sub for a few bucks.
We noted earlier in this article that Pietro's is available for delivery and carryout only. If you missed that information, it will become abundantly clear upon entering the establishment. Most square footage that's open to the public is shared with boxes of olives, coffee containers, jars of tomato sauce, and pizza boxes.
Lots and lots of pizza boxes.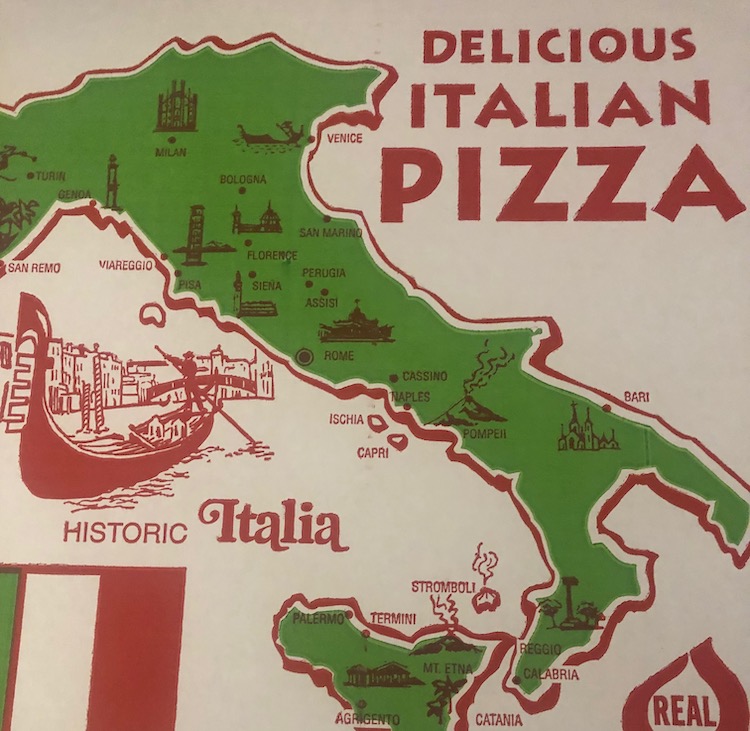 And to paraphrase a dumb-yet-accurate meme, you know you're in for something special when the pizza box has this on it.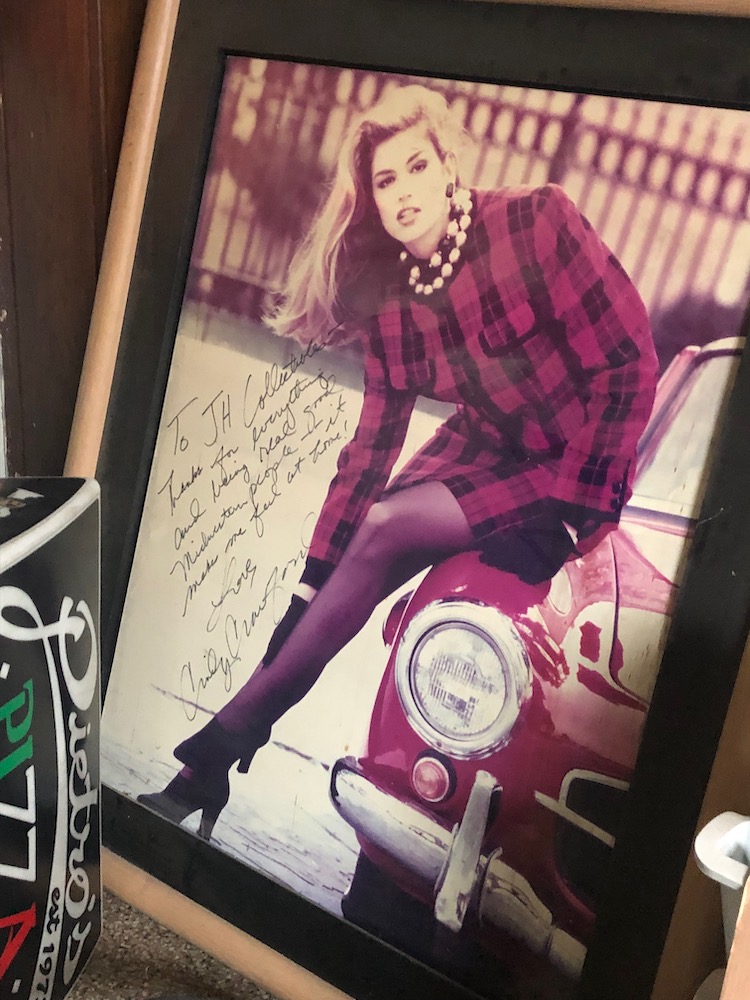 And yeah, there's a gigantic framed and signed photo of Cindy Crawford with an inscription to another business that's just sitting on the floor. And no, we don't know what that's all about, but we're happy it's there because it adds to the charm of the Pietro's carryout experience. However, we'd venture to guess the vast majority of customers have their food delivered. For being such a small operation, the delivery radius is actually pretty respectable. They'll venture as far north as Mitchell Street, as far west as 20th Street, and as far south as the airport.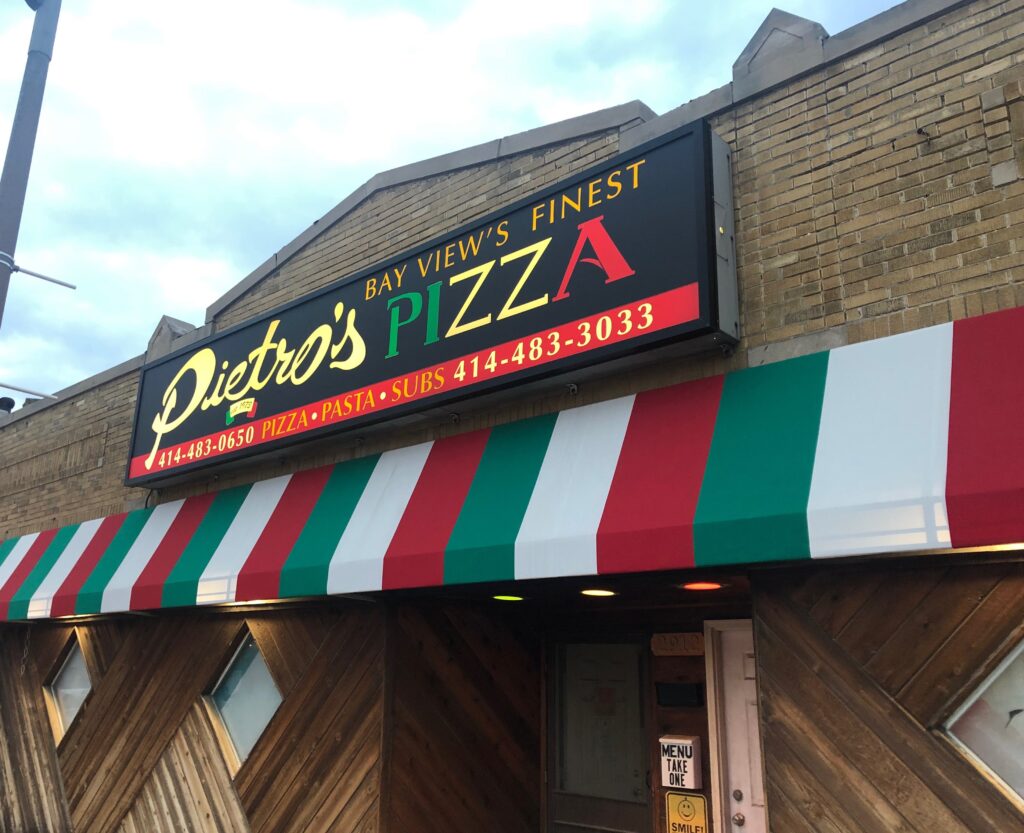 Bay View (and Milwaukee as a whole) has so much in the way of great pizza places, and we urge you to get out there and try as much of it as you can. Should be in or around Bay View and seeking a can't-miss classic pizza from a low-key neighborhood legend, Pietro's is the place. Whether indulging for the first time or revisiting it after time away, do both yourself and this 50-year-old south shore stalwart a favor and add it to your pizza rotation posthaste.