We love Crossroads Collective (2238 N. Farwell Ave.). We love coffee. And while you can totally get coffee at Crossroads' bar, the East Side food hall has never had a dedicated coffee stand. UNTIL NOW.
On February 5, "experimental coffee bar" Discourse will open a brick-and-mortar location inside Crossroads Collective. The "forward-thinking coffee and drink destination" began its life in Door County in 2017; in 2021, founder Ryan Castelaz brought Discourse to his hometown of Milwaukee as a pop-up.
"We are so, so excited for this next chapter in the Discourse story," Castelaz says in a press release. "[Partners] Sean [Liu], Olivia [Molter], and I are incredibly excited to share our unique vision for coffee service with the city of Milwaukee, one that has been germinating in our heads for many years."
A press release explains the Discourse menu:
The Discourse menu will open with a series of eight "craft" offerings that range from imaginative takes on coffee shop staples such as caramel and vanilla lattes, to completely novel, culinary inspired experiences like Crenn, an exploding sphere filled with an assortment of coffees, teas, and juices. While the "craft" offerings will rotate every three months, the menu is also slated to add a themed "art" drinks series, which will rotate monthly, highlighting seasonal, sustainably-sourced ingredients, and designed to showcase Discourse's spirit of innovation.
"Art series offerings will be the culmination of everything I've learned in my career as a drink maker, and feature wild ingredients, wild preparations, and wild ideas," Castelaz says. "Our drinks strive to incorporate a balance of all five tastes—sweet, sour, salty, bitter, umami—as opposed to just the two most commonly associated with the coffee experience—sweet and bitter."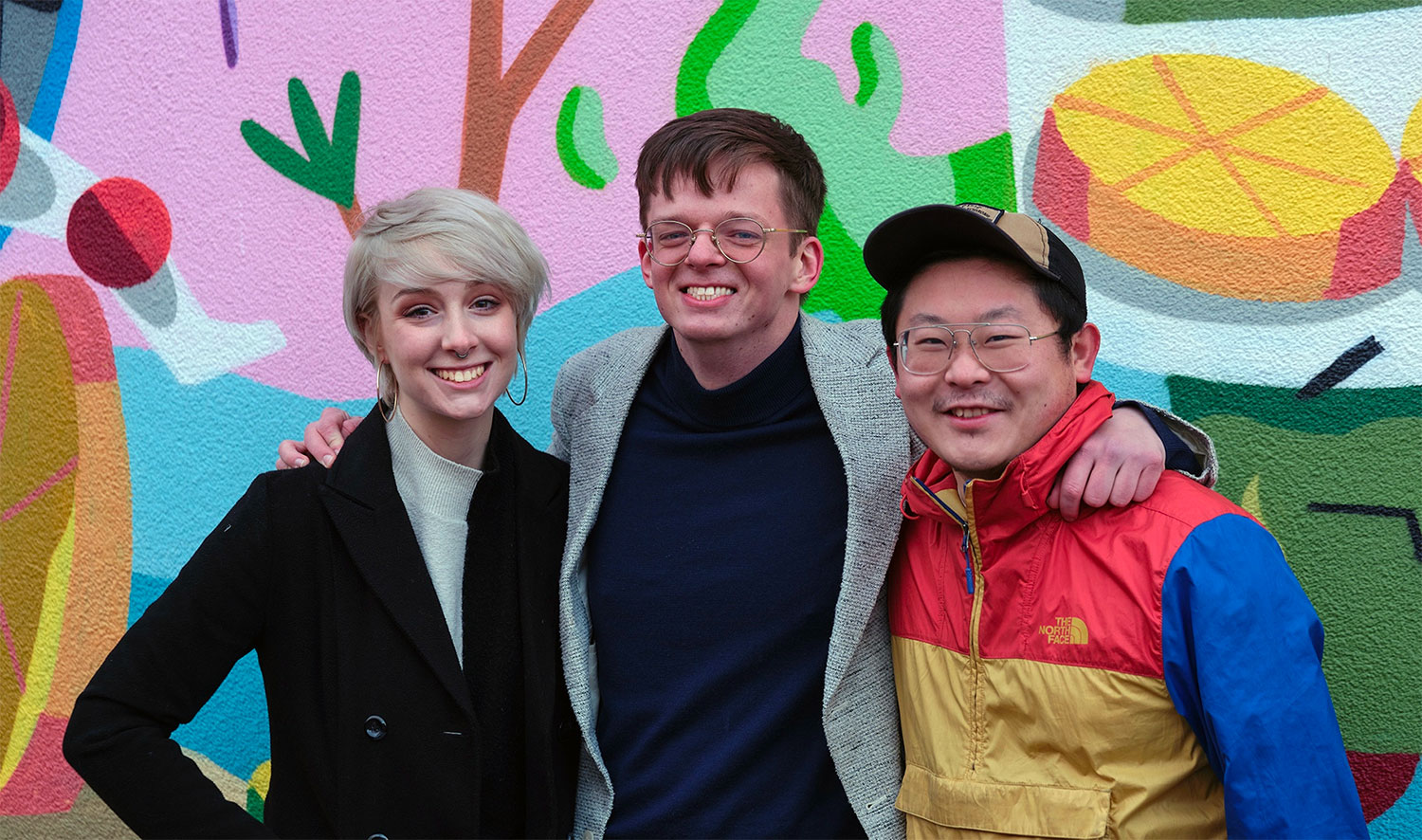 Discourse will be open 7 days a week, 9 a.m. – 4 p.m. Here's the February menu:
• Moonwater | espresso / honey / ceylon cinnamon / tellicherry black pepper / applewood smoked sea salt
• Parisian | matcha / blueberry / mango / passionfruit / lime
• Channel Orange | espresso / smoked & oaked vanilla / orange oleo saccharum / bittercube blackstrap bitters / candied orange powder
• Motorhead | espresso / pork fat & apple caramel / chai concentrate / root beer bitters / apple powder / smoked sea salt
• What Winter Forgot | espresso / house cocoa blend / chai concentrate / ras el hanout / orange
• Pappy | espresso / bourbon barrel aged maple / black lava salt / atomized bourbon
• Phoenix | sous vide coffee / fluffy orange juice / fennel / almond
• Crenn | cocoa butter sphere / apple cider / caramel / candied pecan
Exclusive articles, podcasts, and more. Support Milwaukee Record on Patreon.
---
RELATED ARTICLES
• Ruta's will bring "lively and fresh Indian-inspired cafe" to Crossroads Collective food hall
• Can Crossroads Collective live up to the legacy of Oriental Drugs?
• Spirit of Oriental Drugs will live on in Crossroads Collective food hall