It's an unprecedented and incredibly difficult time for restaurants right now. It's especially tough for restaurants in Wisconsin, where COVID-19 numbers are currently off the charts. Wanting to highlight local establishments who are keeping food quality high while also keeping its customers and employees as safe as possible, we're going to focus on restaurants that have completely shifted to carryout and/or delivery service in a series we're calling "Carryout Chronicles."
Smashed between a staffing agency and a men's haircut chain in an airport-adjacent mini mall on decidedly un-chic Layton Avenue, Kim's Thai Restaurant (938 W. Layton Ave., 414-282-8687) has all the makings of a secret treasure that's buried amid an endless array of chain restaurants and other unexceptional eateries on Milwaukee's largely overlooked South Side. There's just one problem with that narrative, however: the secret is out. The small Thai restaurant is a darling of local dining critics.
During "normal times," Kim's was never lacking in patrons. Even the most ardent foodies would be inspired to venture off the familiar restaurant-rich thoroughfares in other parts of the city to grab a seat beside Kim's kitchen. However, within days of COVID-19's arrival in metro Milwaukee, eponymous owner/operator Kim Paneboune and her small staff composed of a couple family members blocked off the dining room, locked the door, and shifted to a completely carryout model. Now approximately eight months later, that's the way it has stayed.
Policies and Procedures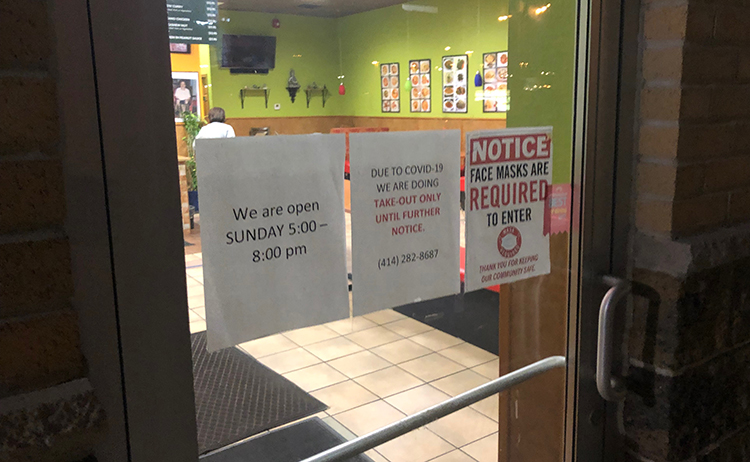 All orders must now be called in. At that point, the employee who takes the call (it's been Kim all seven or eight times we've called to place an order since March) will give you a time to show up. Once you arrive at the assigned time, stay in your vehicle and wait for Kim to come out and read off the items on the orders that are ready. Once your order is up, Kim will let you (or one person from your party) into the restaurant to pay—customers and employees are separated by a sheet of Plexiglass—and pick your food up from a nearby table. Wear a mask. Be patient. Don't tie up the phone line by calling when you arrive. Don't be a dick. Leave a tip even though it's carryout because service industry workers have it so incredibly bad right now. Beyond the "don't call" part, this should all be obvious stuff.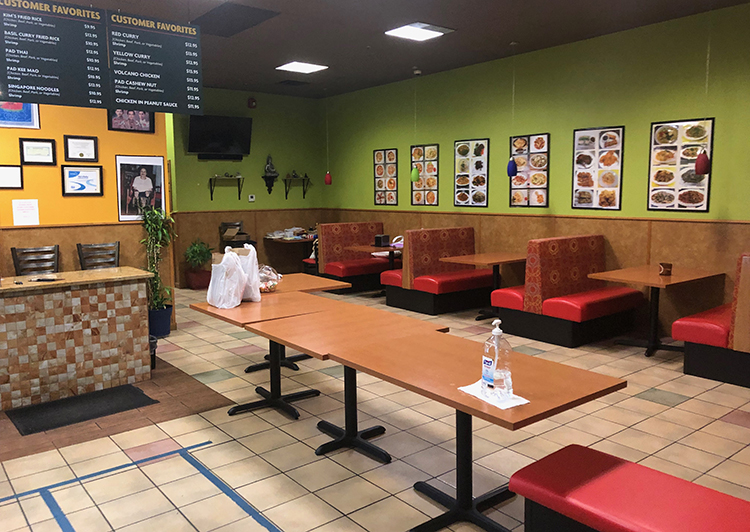 Carryout Quality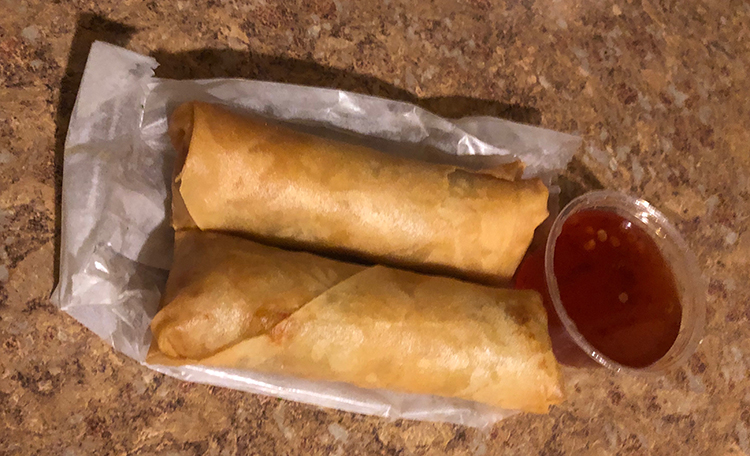 After dozens of Kim's pilgrimages, we have a regular order. That order starts with two veggie egg rolls ($3). The pair of sizable stuffed wontons have remained crunchy and delicious even after the 12-15 minute drive home.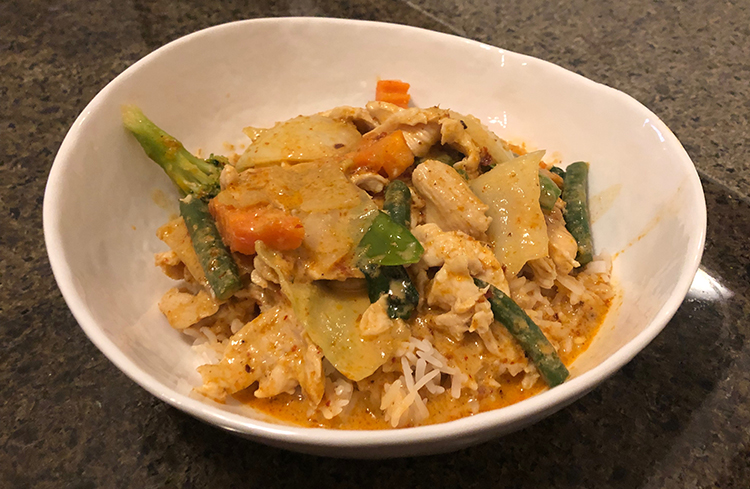 We almost always get Jungle Curry with chicken ($12.95). The mixture of tender poultry, fresh vegetables, and spicy curry comes in a one-quart container (more than enough for two servings) that's filled to the top and is accompanied by a container of sticky jasmine rice. The curry travels incredibly well, with the container staying hot in transit. The rice holds up well, too. In some visits—including our most recent carryout order last weekend—we've gotten two orders and froze one container to heat up and enjoy later in the week. In fact, we'll probably have the second one tonight.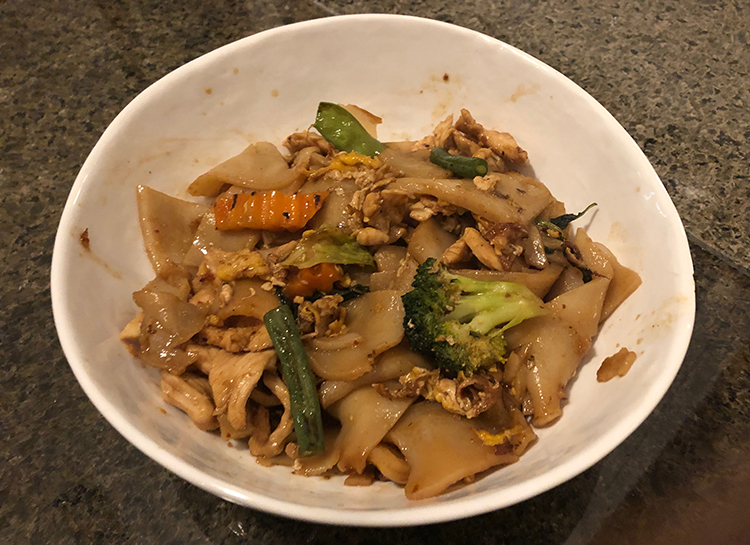 We usually stick to Jungle Curry because our better half almost always gets Pad Kee Mao ($10.95) with chicken and we get a few bites of it. Forgive the awful photo for this one. We started eating instantly after plating and forgot to take the picture until later. The drunken noodles come in a standard to-go container you'd expect to get from a Thai place. The photo above represents about half an order. Also, if none of what we mentioned is to your liking, you can check out the full menu HERE.
Other Info
We should probably mention that Kim's does not sell alcohol. So if you're looking to enjoy some drinks with your meal, either plan ahead or stop by the liquor store that's two doors down in the same strip mall as Kim's. The restaurant is also open every night of the week. Beyond that, there's really nothing else you need to know.
With temperatures dropping and winter on the way, it's the perfect time to stay home and enjoy some warm, comforting, and sinus-clearing Thai cuisine. And if you're getting Thai, why not get it from one of Milwaukee's best places and one that's absolutely doing its part to keep its staff, its customers, and the community as a whole safe?