For almost as long as Milwaukee Record has existed, we've worked with Cactus Club in some way, shape or form. Through the years, the venerable Bay View venue has run traditional banner ads on our site, partnered with us with us on five seasons (and counting!) of the Milwaukee Record Halftime Show, and has hosted a number of other events that were either produced or sponsored by our humble publication. Given our long history of collaboration, we figured it was a good idea to take this relationship to the next level with…a beer and shot special.
Back in February, we unveiled the "Record Recommended" beer and shot promotion. The special—which consisted of a 16-ounce can of Hamm's and a shot of Ginger Brandy for just $6—was a potent pairing with a nice price point. However, with summer on the horizon, Cactus Club is updating its cocktail menu. Since change is in the air and because ginger brandy just doesn't hit the same when it's hot out, we asked if we could also change things up a little. Thankfully, they seemed into the idea.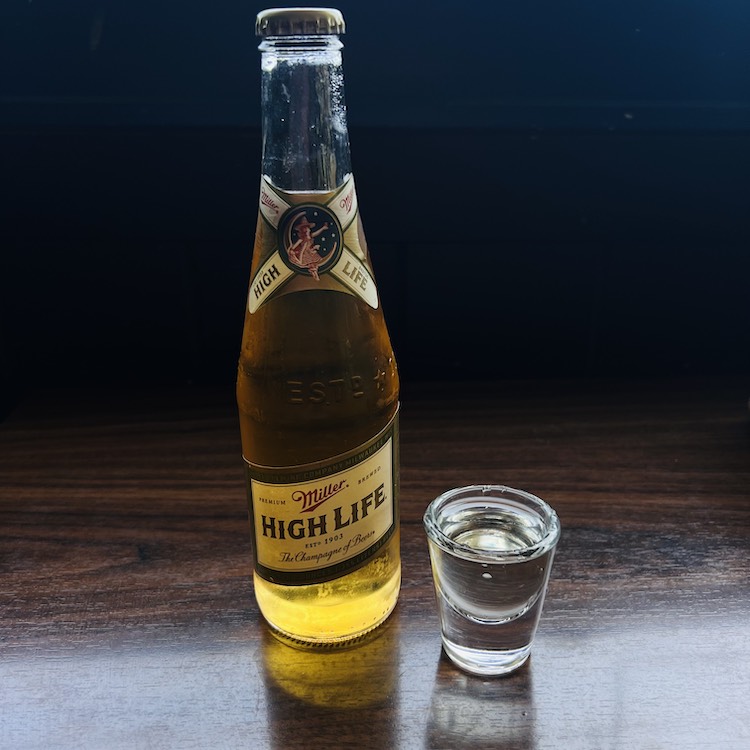 Starting TODAY, Cactus Club's "Record Recommended" beer and shot special will feature an ice cold bottle of Miller High Life and a Mystery Shot for the low, low price of $6. Will the Mystery Shot be something weird that the bar wants to get rid of? Maybe! Could it be booze left over from touchdown shots? Possibly! Is it possible that it could be something legitimately great that's usually pricey? We won't guarantee that last one, but anything is possible!
This winning combo of Wisconsin standbys will be available every day from open to close. If you don't drink, the bar will also offer a non-alcoholic beer and shot alternative that will probably fluctuate based on the bartender and what's in stock. A portion of each Record Recommended sold will benefit Milwaukee Record, which is a pretty awesome way to support us and Cactus Club at the same time. So if you want a High Life with a dash (or a shot, actually) of mystery, then ask for a "Record Recommended" next time you're at Cactus Club. Cheers!