For the past eight years, Burnhearts' Mitten Fest has helped combat cabin fever for thousands of people who converge in a two-block stretch on Bay View's Potter Avenue (and part of Logan the last five years) with a wintry mix of live music, food, beverages, and charity. The latest installment took place this past February, mere weeks before the COVID-19 crisis made its presence known in Wisconsin. As always, it was awesome.
With the country still dealing with a now-full-blown pandemic (which is only getting worse by the day, especially here in Wisconsin), Burnhearts has made the decision to cancel next year's Mitten Fest. "There's no way I would do that," Burnhearts co-owner William Seidel tells Milwaukee Record.
Rather than hosting an in-person event that typically brings upwards of 10,000 people to a few-block radius in Bay View next February, Burnhearts will give folks the opportunity to enjoy some familiar Mitten Fest flavors from the safety and comfort of their own home. Starting this Sunday (and every Sunday before Christmas), Burnhearts—which is currently closed for in-person business—will offer limited pick-up hours for what they're calling "Miss You Fest" bottled cocktails.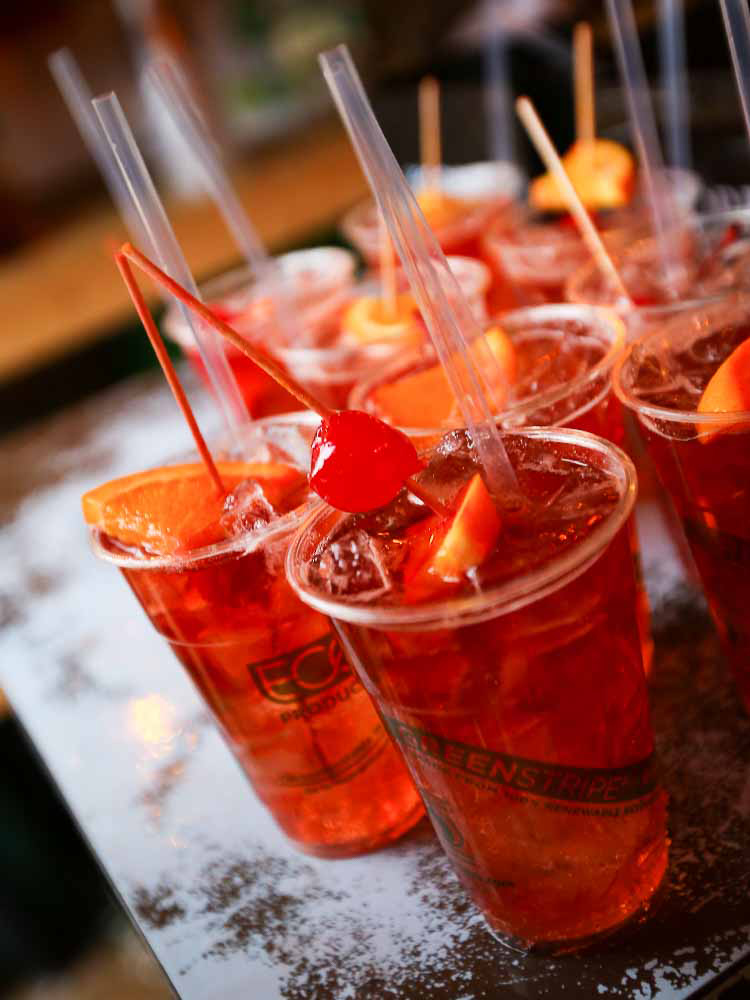 From 2-6 p.m. on those select Sundays (and 12-3 p.m. on Thanksgiving day), customers can pick up liter bottles on pre-mixed Brandyland Old Fashioned made with bitters donated by Bittercube for $50, bottles of Tito's Milk Punch for $25, and growlers of rare Central Waters beers that are usually reserved for Mitten Fest for varying prices. Burnhearts will donate 10 percent of all bottled cocktail sales to Hunger Task Force.
The bar is also planning to sell "Miss You Fest" apparel, such as tote bags, sweatshirts, hats, and more. Customers can make pre-orders for beverages or merchandise via Venmo (@Burnhearts) and by messaging the bar directly on Instagram or Facebook Messenger. Items can also be purchased on-site at Burnhearts during the aforementioned hours.
It won't be the same as other years, but if you're looking to celebrate Mitten Fest in a safe and socially distant way while also helping Hunger Task Force and ensuring Burnhearts will be there to host future installments, grab some "Miss You Fest" bottles and wearables while you can.