As first reported by Urban Milwaukee and now backed up with a press release, we now know more about Nashville North, a.k.a. the "honky tonk" bar coming to the former Up & Under Pub on Brady Street.
"Owner Jeff Marsh, who founded The Charcoal Grill restaurants, will be opening Nashville North in the fall of 2021," reads the press release. "Nashville North will be opening post-pandemic under no restrictions. The bar / restaurant will feature live music across all genres, featuring a house band with local musicians. There will be an open mic night for local talent along with a dedicated karaoke night. Nashville North will feature great street food, and late-night-bites with some favorites from The Charcoal Grill, including rotisserie chicken and BBQ ribs."
And here's the rest of the press release:
The menu will include items such as Nashville hot chicken sandwiches, gourmet hot dogs, and pulled pork cheese fries. There will be a limited breakfast menu on Saturday and Sunday. Construction will start as soon as permits have been given. The space will be completely rehabbed including an open-air garage-style door that can be opened during nice weather. Owner Jeff Marsh has extensive experience in live music with stages and operations at Summerfest and State Fair's Charcoal Grill Roadhouse. Nashville North is inspired by Broadway in Nashville, watching artists across all genres perform, and the mouth-watering late-night-bites they are known for.
You can follow the bar/restaurant on Facebook and Instagram.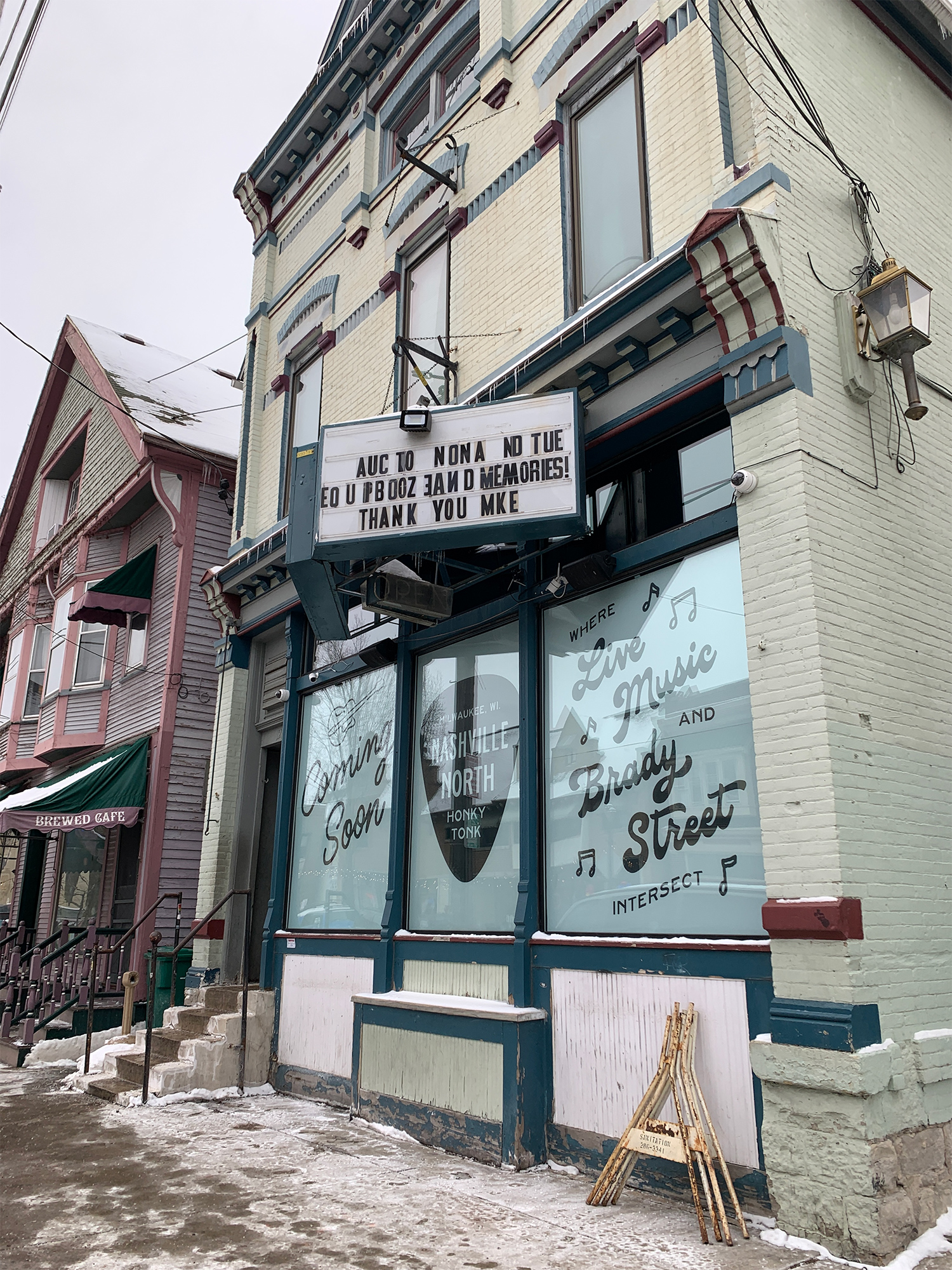 RELATED ARTICLES
• Yep, a honky tonk bar is coming to the former Up & Under, and nope, we don't know anything else about it, either