Many people are unaware that much of the Italian population in Milwaukee is Sicilian. So much so, there's a street in my dad's hometown of Bagheria called Via Milwaukee. Our city has gone Mr. Worldwide.
Sicily is an island off the bottom of the boot of Italy in the Mediterranean, north of Malta and east of Tunisia. It's an autonomous region of Italy with the language being primarily Sicilian. Throughout its history, the island had been conquered and settled by many, including the Greeks, Byzantines, and Arabs, to name a few. These cultures played a role in Sicily's unique language, culture and cuisine.
Speaking of food, everyone knows it's a way of life for Sicilians. Do we bleed tomato sauce, sweat olive oil, and cry sea salt tears? Maybe. Milwaukee is graced with authentic dishes from Sicilian immigrants at family-run businesses. To give you a taste of Sicilia, here are five family businesses in Milwaukee featuring authentic Sicilian food.
Scardina Specialties
822 E. Chambers St.
414-395-3369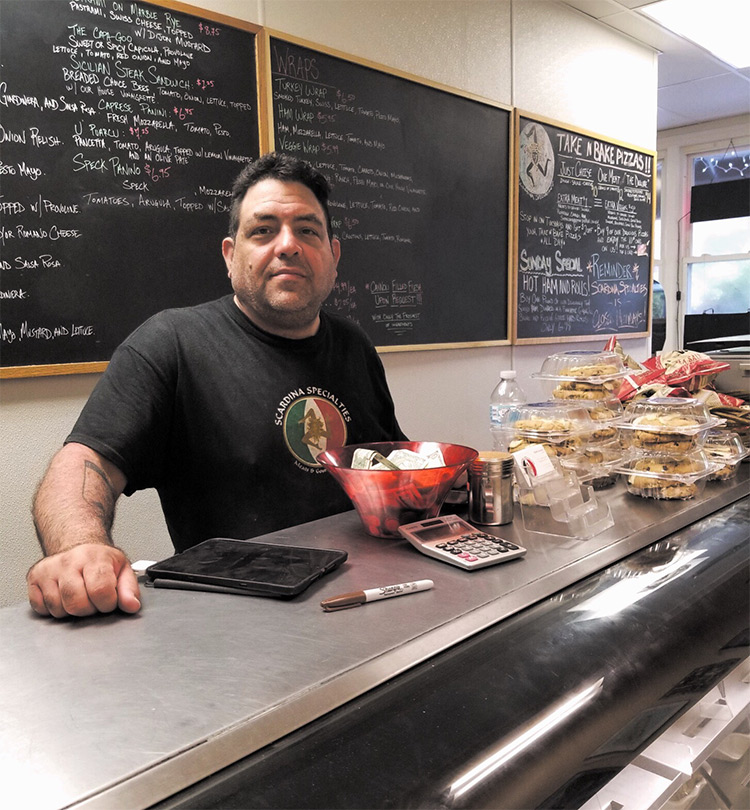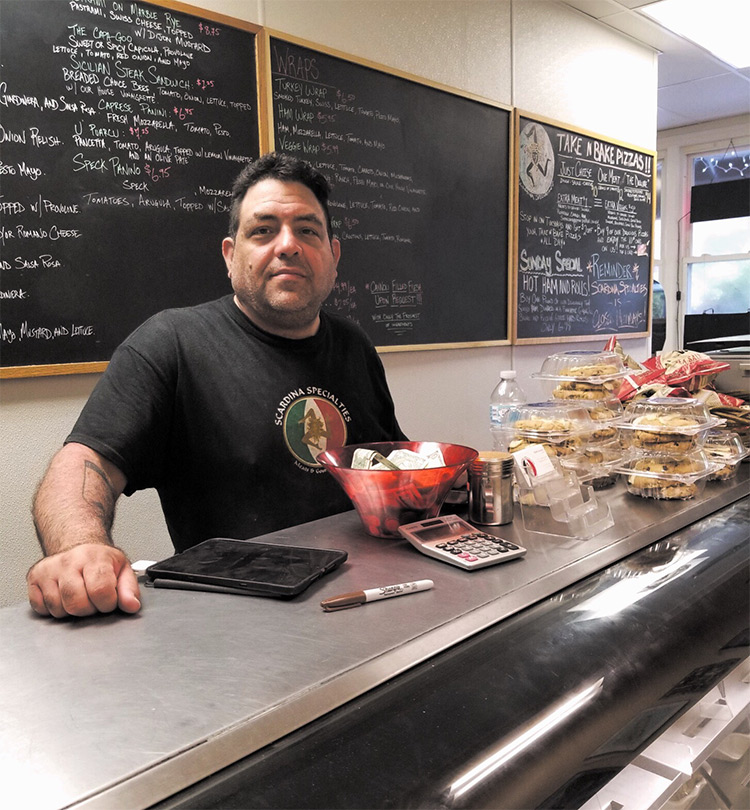 Scardina Specialties was opened in 2012 by Peter and Maria Scardina, who immigrated to the U.S. in 1969 from Porticello, Sicily. With both now living back in Sicily, son Damien Scardina is the current owner and operator of the business. Damien is a Riverwest native—however, he spent ages 11-18 living in Sicily and brought the traditional recipes back to the neighborhood. Scardina's original specialty was and still is Italian sausage. My two Sicilian choices at Scardina's are their spiedini and cannoli.
Spiedini are Sicilian kebabs stuffed with pine nuts, currants, cheese, and breadcrumbs skewered with onions and bay leaves. At Scardina's they are made for you to take home and throw on the grill. They're available in beef, chicken, or pork, and as a vegetarian option they are available to be made with eggplant. For dessert, be sure to pick up made-to-order cannoli, one of the most common Sicilian desserts. At Scardina's, the cannoli shells are made in-shop and filled with sweetened ricotta and chocolate chips. They're topped with candied oranges made personally by Damien and taste just like the cannoli I got in Cefalù.
Scordato Bakery
5011 W. Howard Ave.
414-327-8555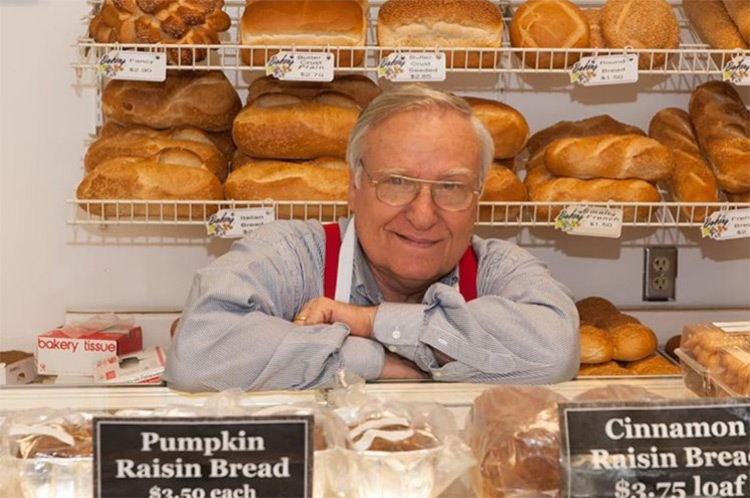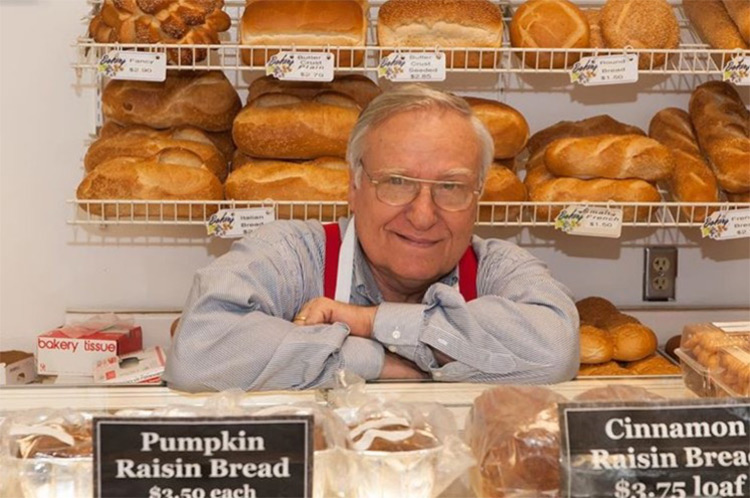 Scordato Bakery was opened in 1996 by Giovanni Scordato, who immigrated to the U.S. in the 1970s from Bagheria, Sicily. With Mr. Scordato's passing in January 2019, his son and daughter took over as owners of the bakery—Alessandro as president and Antonella as vice president. Both spent much of their childhoods living in Sicily. The bakery features traditional Italian cookies as well as beautiful custom cakes by Antonella. My favorite traditional and fully authentic Sicilian foods they serve up are sfinciuni and cassatini cakes.
Sfinciuni are Sicilian pizzas unlike any pizza you've ever had. Sfinciuni varies from town to town, and at Scordato's they are made Palermitano style. With a fluffy crust drizzled in olive oil, it's baked with cheese topped with onions and breadcrumbs. Traditionally, sfinciuni has anchovies; however, at Scordato's, they are vegetarian and anchovy-free unless an order is placed requesting them. To top that off, you'll want a cassatini. The decadent Sicilian treat is a little cake with chocolate chip cannoli filling, wrapped in a layer of marzipan and topped with icing and a cherry. You'll want more than one.
Carini's La Conca D'Oro
3468 N. Oakland Ave.
414-963-9623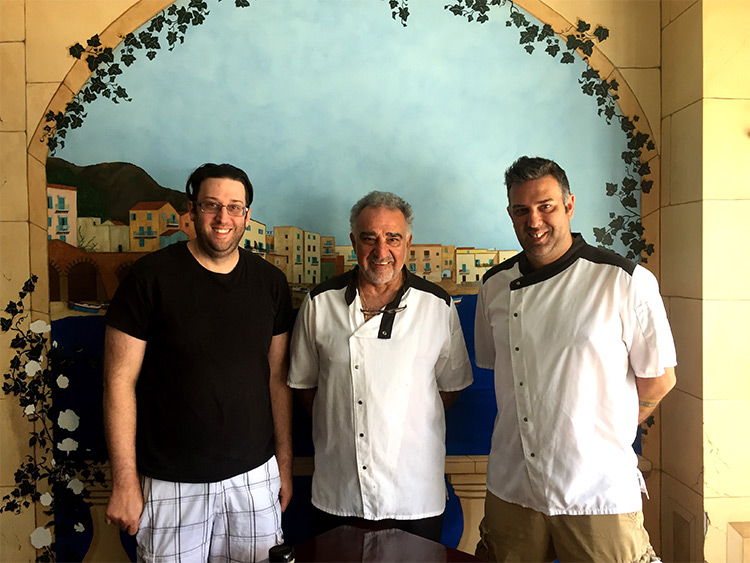 Carini's was opened in 1996 by Pietro (Peter) Carini, who immigrated to the U.S. from Porticello, Sicily in 1966. He runs the restaurant with his sons Gregg and PJ, along with his wife Janice. The day I went to visit, the family was preparing for a large 80-person dinner being held that night hosting the mayor of Porticello and a priest of the town who were on their first visit to Milwaukee. The priest was holding a small mass as well as blessing the family and the restaurant. The building is a work of art, with various murals of places around the Porticello area painted by John Koch. There are small replicas of family fishing boats, and photographs of Porticello by photographer Esther Shapiro. Since Porticello hosts the largest fish market on the island, it was only right to choose Carini's swordfish, while also picking the classic Sicilian street food arancini.
Walking through the streets of Sicily, you're sure to see a swordfish on every fish cart, with one of these bad boys propped up and displayed like a centerpiece. At Carini's, their swordfish is coated in seasoned breadcrumbs and pan seared to perfection. Next up, the Sicilian rice balls, arancini, are made with rice and cheese with Sicilian saffron, rolled into a ball with a meat and pea center that is then breaded and fried. Pretend you're strolling through the streets of Palermo, eating one of these and taking in the sights of the ancient statues.
Caterina's Ristorante
9104 W. Oklahoma Ave.
414-541-4200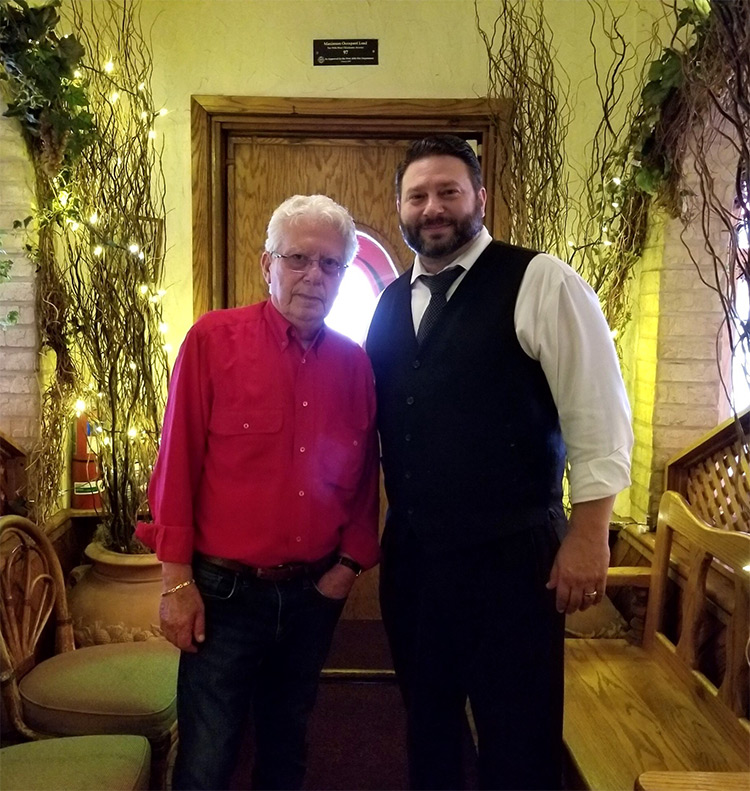 Caterina's was opened in 1982 by Antonio and Caterina (Kathy) Ingrilli. Antonio immigrated to the U.S. from Capo d'Orlando, Sicily in 1964 to study at Marquette. In 1971, Mr. and Mrs. Ingrilli went on to open their first restaurant, Ingrilli's Villa on 92nd and Beloit. Since then they have opened more than five more restaurants and delis in the city, employing more than 120 people at one point. Son Tony Jr. has operated Caterina's since 2005; however, Mr. Ingrilli will greet you almost every time you walk through the door. The restaurant has a classy atmosphere with mood lighting that would make for a great date night dinner. My Sicilian choices at Caterina's are babbaluci (escargot) and veal Marsala.
The Sicilian word for escargot is babbaluci. Steamed with garlic and parsley then topped with breadcrumbs, they are a Sicilian delicacy. Also choosing their specialty of veal, I recommend the veal Marsala. Caterina's uses tender slices of veal and simmers them in butter, mushrooms, and Marsala wine. The wine originates from Marsala, Sicily; due to strict regulations, this sometimes sweet, sometimes dry fortified wine can only come from the region.
Pitch's Lounge and Restaurant
1801 N. Humboldt Ave.
414-272-9313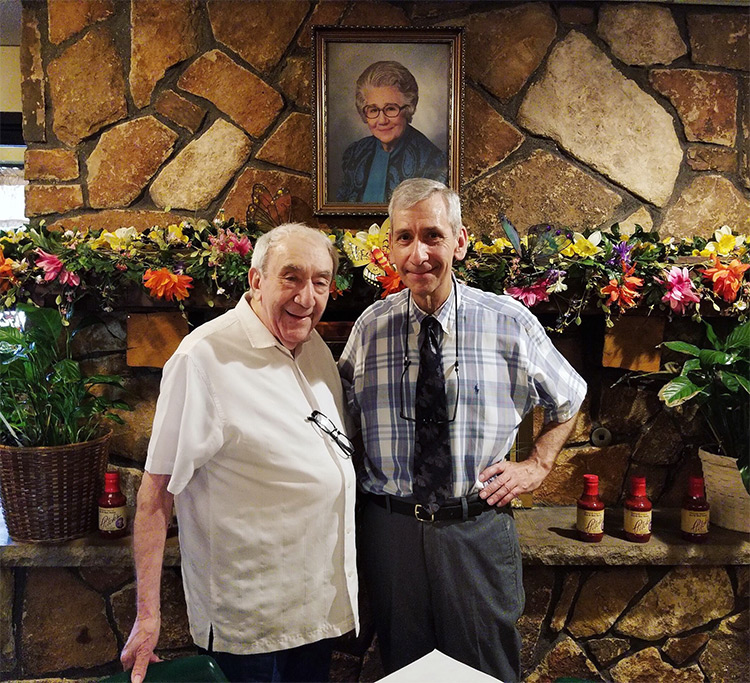 The East Side staple Pitch's was opened in 1942 by John and Katherine Piciurro. John's parents were from Palermo, Sicily, and Katherine immigrated to the U.S. from Castellamare del Golfo, Sicily as a child in the 1910s. Son Peter has owned Pitch's since 1966, and also works with his sons John and Jimmy. In the '60s, Oscar "The Big O" Robertson of the Milwaukee Bucks, as well as Vince Lombardi visited the restaurant. Around 1960, when the Packers would play in Milwaukee, the players would walk around the Brady Street area after morning practice, selling season tickets. Three players came into Pitch's and sold 16 season tickets to John Piciurro, and he was able to sell all of them to his patrons. Vince Lombardi went to Pitch's to personally thank John for buying and selling the tickets for him. John wasn't there, but son Peter was. Vince Lombardi sat at the bar and bought Peter a Coca Cola all while giving him the inside scoop on the Packers season. Lombardi also made a second visit to Pitch's a short time later.
Sitting where Vince Lombardi once did, I recommend grabbing a seat at the bar and drinking a brandy old fashioned and eating either Sicilian steak or Sicilian chicken for dinner. Using Katherine's original recipes, the Sicilian steak is a cut of meat covered in seasoned breadcrumbs and broiled, and the Sicilian chicken is breaded and fried. The cozy supper-club-like atmosphere will make you feel at home and a part of the family. Be sure to catch Katherine's picture above the fireplace.
We invite all of Milwaukee "mangia, mangia!" with us. Buon appetito!