On the list of important winter holidays, Pi Day falls somewhere between New Year's Eve and Squirrel Appreciation Day (January 21). Each year, when March 14—get it…3.14?!—rolls around, people celebrate a mathematical constant and all the foods that sound like it. It's like how May the fourth became a Star Wars day, except far more delicious.
Thankfully, a bunch of businesses in and around Milwaukee—and a handful of chain restaurants—are getting in on the Pi Day festivities with parties, promotions, fundraisers, poetry, fun runs, and competitions that are centered around pie, pizza, and mathematics. Here are some ways to observe Pi Day this weekend.
Local Events/Specials
Hatched
Hatched in Brookfield is keeping especially busy with exactly 2.0 events devoted to 3.1415926535-etc. this March 14. The first one is a 3.14-mile Pi(e) Day Run at Performance Running Outfitters in Brookfield from 8:30-10 a.m. After recovering with coffee, pancakes, and Hatched pie, head over to the Mathnasium of Wauwatosa to try to win some Hatched pie by reciting the most digits of pi as part of a contest. If running and math aren't your thing, Hatched will have its regular arsenal of pies, specialty hand pies, and special Cranky Al's Crueller Pie available at a variety of locations (and available for order).
Hawthorne Coffee Roasters
Milwaukee County Supervisor Jason Haas is running unopposed in the next election, so he's decided to use his annual Pi Day fundraiser as a platform to help elect progressive South Side candidates to city, county, and judicial seats. Enjoy some homemade pies at Hawthorne Coffee Roasters from 12-2 p.m. and support your preferred candidate in April.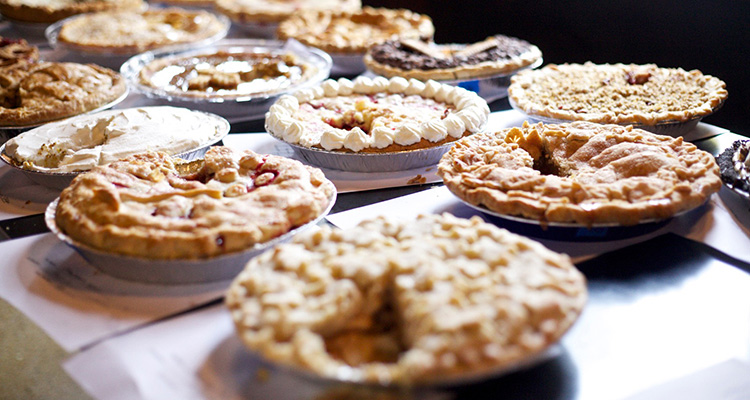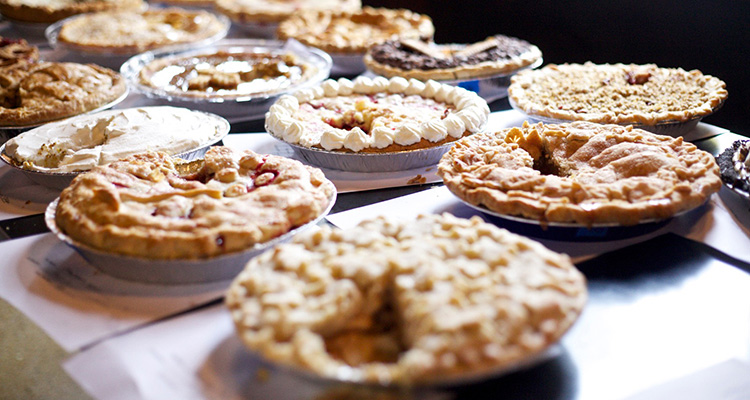 Honeypie, Palomino, and SmallPie (both locations)
It's safe to say Honeypie, Palomino, and SmallPie each serve up some of the finest desserts in all of Bay View (and Milwaukee, for that matter), so you should definitely consider paying them a visit on March 14 and any other day of the year. If you don't want to dine in and experience the upper crust of local sweets, Honeypie is currently taking orders for Pi Day pies. Large orders, vegan pies, and gluten-free options are available. Order online or call the bakeshop at 414-242-6389.
Mr. Dye's Pies
Beloved Milwaukee pie purveyor, Mr. Dye's, will give away three pies this weekend as part of a social media contest. You can enter here and/or here. Good luck!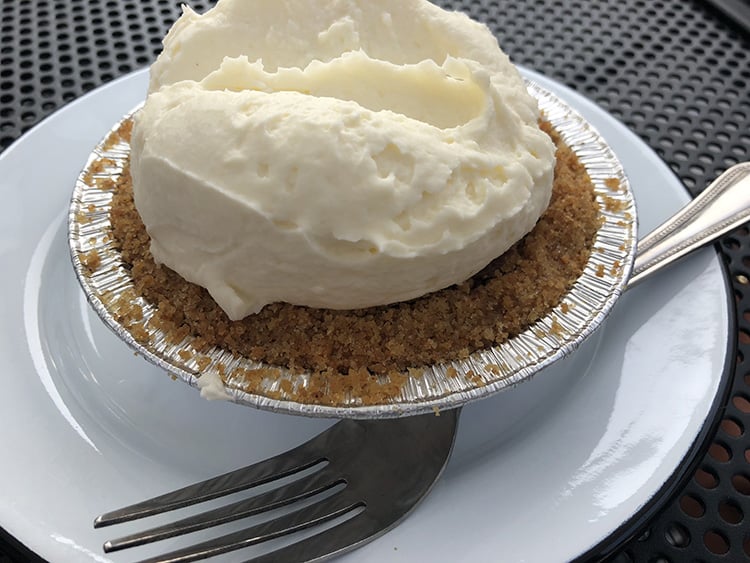 SmallPie (Crossroads Collective)
Crossroads Collective will celebrate March 14 by throwing a Pi Day Party With Pie. SmallPie will have pie available for purchase from 11 a.m. to 10 p.m. (while supplies last). You can also order a whole pie in advance and pick it up at that location (be sure to select "Pick up at Crossroads"). If you're looking to eat your pie in peace, MPS art teachers will be on hand to do special Pi Day crafts with children between the hours of 11 a.m. and 3 p.m.
Third Space Brewing
We lied. In addition to its two other Pi Day events, Hatched is also involved in a holiday undertaking at Third Space Brewing. The Brookfield bakery will be at the brewery to sell slices of pie from 2 p.m. to 6 p.m. At 3:14, there will be a contest where the person who recites the most digits of pi from memory will win a prize from Third Space and Hatched. Start practicing now.
Tre Rivali
Starting March 14, Tre Rivali will kick off a four-month pie sale wherein 50 percent of proceeds are donated to Chefs Cycle ("an endurance event led by No Kid Hungry that raises money to end childhood hunger"). The 5-inch diameter pies are baked from scratch and are offered in the following flavors: Dark Chocolate Cream, Key Lime and Door Country Cherry. Half of each $12 sale will be donated to the charity. If you can't make it this weekend, they can be purchased daily through June 25.
Woodland Pattern Book Center
Though Pi Day is rooted in math, Woodland Pattern is also using the day to salute poetry. Enjoy poems by Vida Cross and Chuck Stebelton at the Book Center's "Poetry And Pi(e)" event. There will also be coffee and homemade pie from Honeypie on hand. The event is open to the public on a pay-what-you-can basis.
National Pi Day Promotions
7-Eleven
All day Saturday, 7Rewards members can get a whole pizza for $3.14 or a 50-cent slice when visiting participating locations. Whole pizzas—pepperoni, extreme meat or triple cheese only—can also be ordered for delivery for just $3.14 all Pi Day long using the 7NOW app.
Boston Market
Believe it or not, there are two Boston Market locations in metro Milwaukee (in Glendale and West Allis, for the record). If you make it out to one of those, you can take advantage of a buy-one-get-one deal on chicken pot pies that are "adorned with a Pi symbol" when you present a Pi Day coupon from Boston Market's website.
Lou Malnati's Pizza
At the moment, there's only one Lou Malnati's Pizza open in Wisconsin. If you make your way to that Fox Point location and dine in this Saturday, you can get a Chocolate Chip Cookie Pizza for $3.14.
Papa John's
If you're still eating Papa John's after disgraced former CEO John Schnatter's fall from grace (or fall from grease?), you might be happy to learn you can buy a large Papa John's pizza at regular menu price and get a large one-topping pizza for $3.14 this March 14.
Papa Murphy's
If you want to take the Pi Day savings home with you, swing by Papa Murphy's, where you can get a 31.4 percent discount on orders over $20 with the "PIDAY" promo code.

Did we miss anything? Please leave more Pi Day events and promotions in the comments.