Summer in Milwaukee is the best; summer in the Midwest is even better. Join Milwaukee Record and Miller High Life July 22-29 as we search the city and beyond for the Spirit Of Summer.
Just off Highway 41 about 60 miles north of Milwaukee, one business celebrates Christmas all year long. Well, almost all year long. The Kristmas Kringle Shoppe in Fond du Lac (1330 S. Main Street, 920-922-3900) is open 360 days a year, only closing its decorated doors on New Year's Day, Easter Sunday, Fourth Of July, Thanksgiving, and—in a twist of irony—Christmas. It's been that way since 1978, when Grace and Jerry Mielke opened the hulking holiday store. More than 40 years later, this 10,000-square-foot yuletide outlet isn't just surviving. It appears to be jingling all the way to the bank.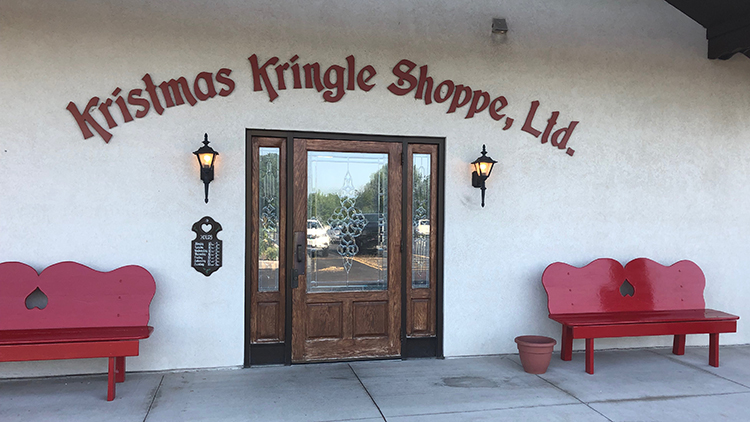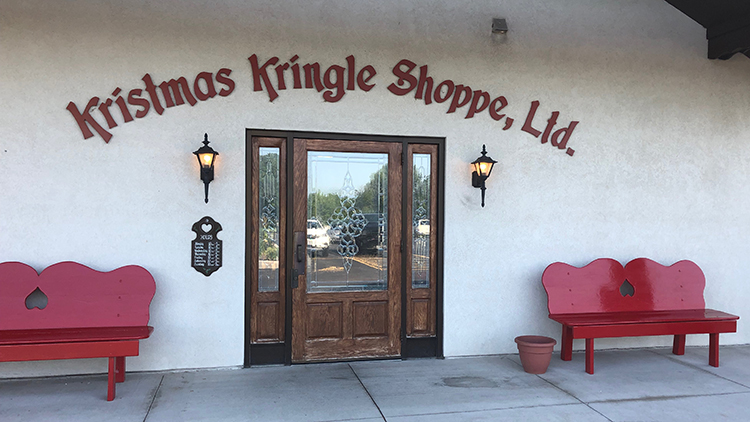 Kristmas Kringle Shoppe looms jollily on the eastern edge of the interstate, inviting consumers to pull off the causeway and purchase some Christmastime cheer no matter the month. Having rode past the Fondy landmark a few hundred times in our lifetime without ever once bothering to consider stopping, we recently decided to take a firsthand look at this iconic oddity that subsists almost exclusively on people's love for one season.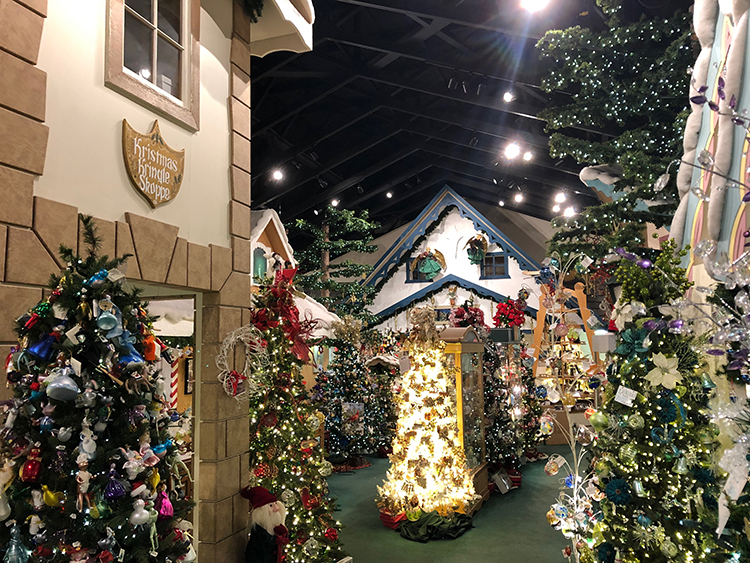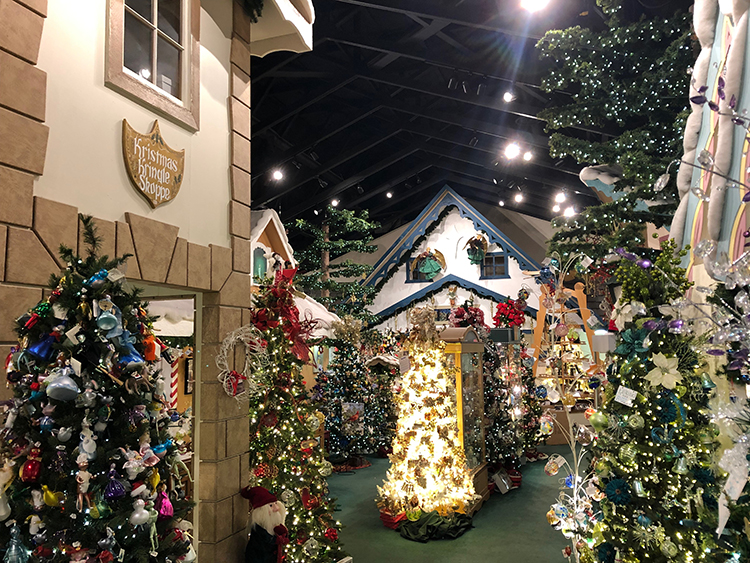 Even though the temperatures outside were in the 80s during our mid-July visit, we were instantly transported to a winter wonderland, the likes of which we've never encountered before. It's like that one especially festive relative you have (you know the one), except multiplied by 50. The massive space has the makings of an artificial tree farm, as literally dozens of fake trees are decorated with inventory in the form of ornaments, shimmering stars, tinsel, and other Christmas-y accents.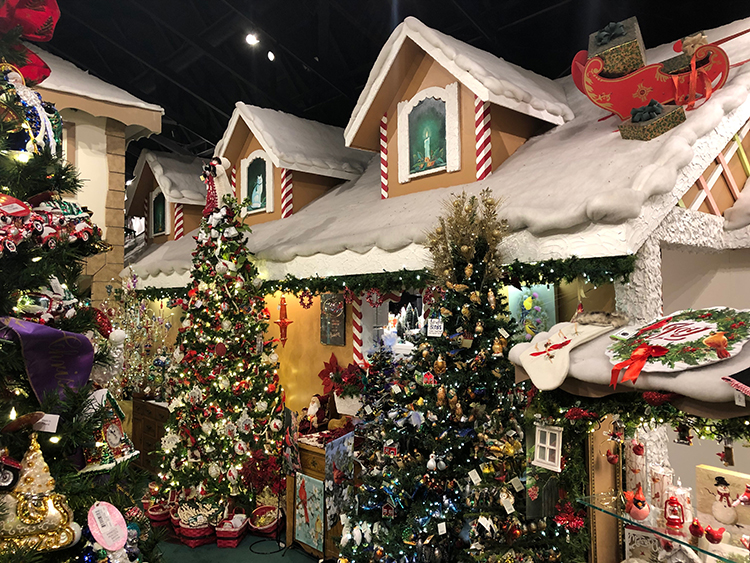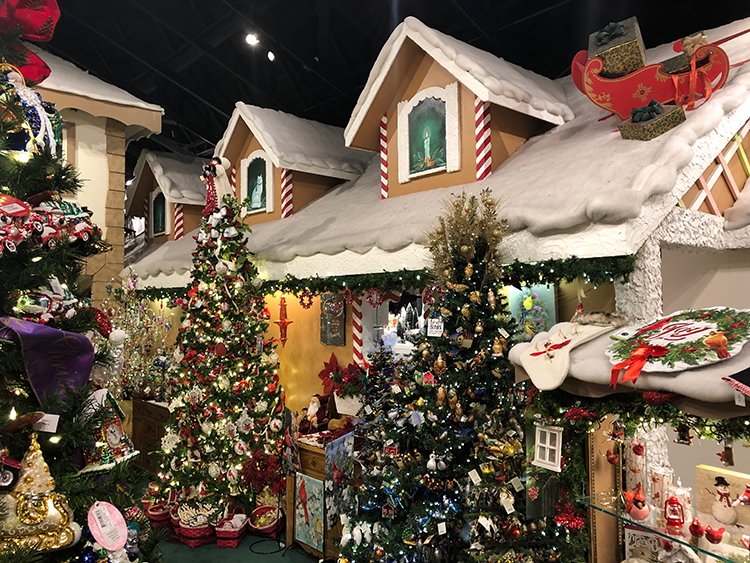 There's a mini village of little houses that have been erected within the two-floor business, with the intent of being made to resemble a Bavarian marketplace.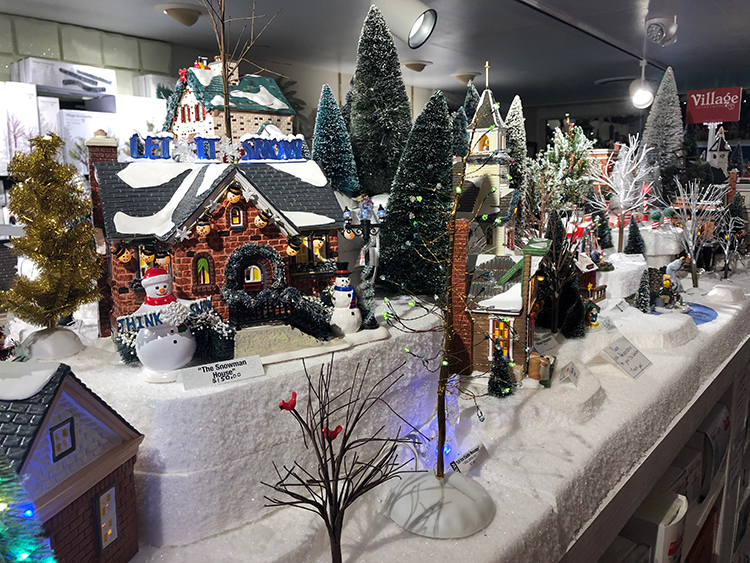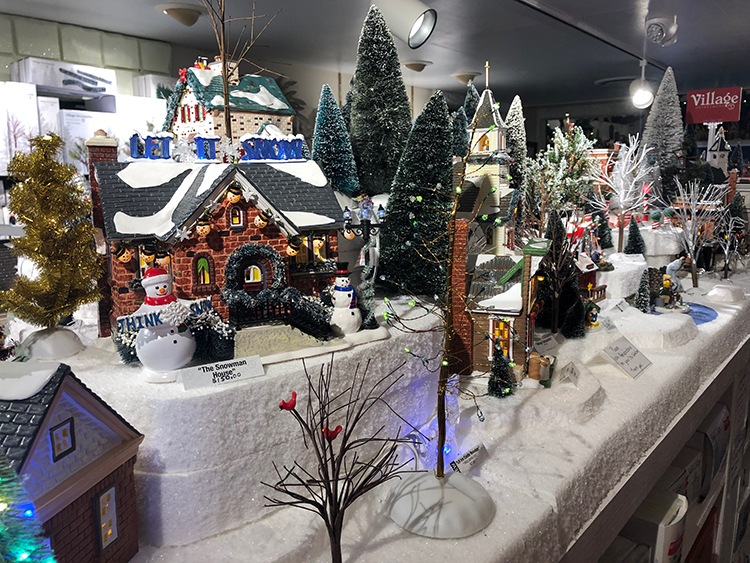 Within some of those houses, you can find even smaller-scale Christmas villages.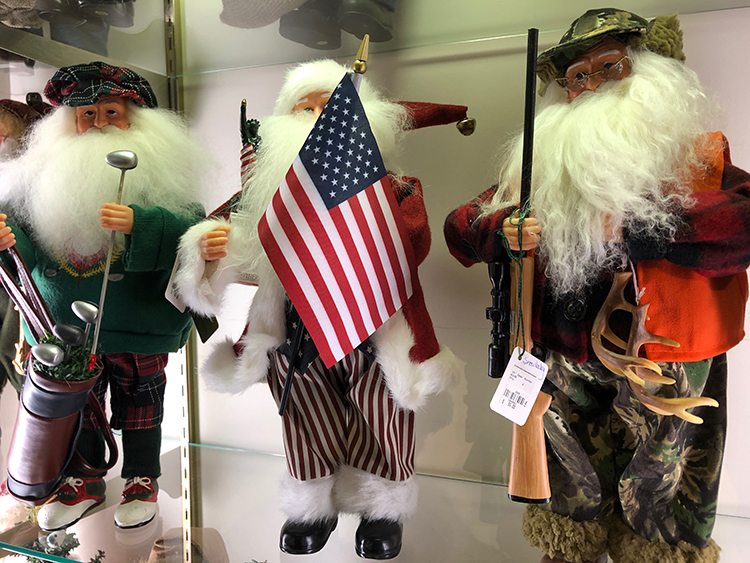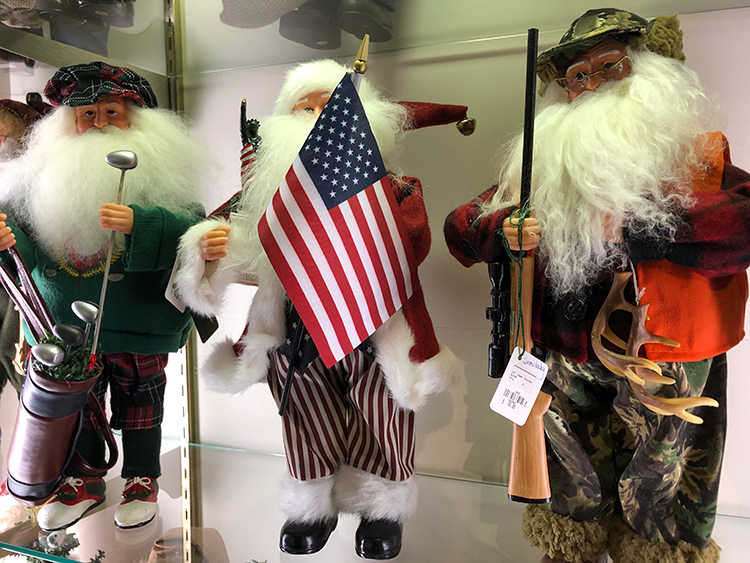 Other sections offer a wide selection of seasonal decorations that include nutcrackers, humels, and what we can best describe as "off-duty Santa" figurines.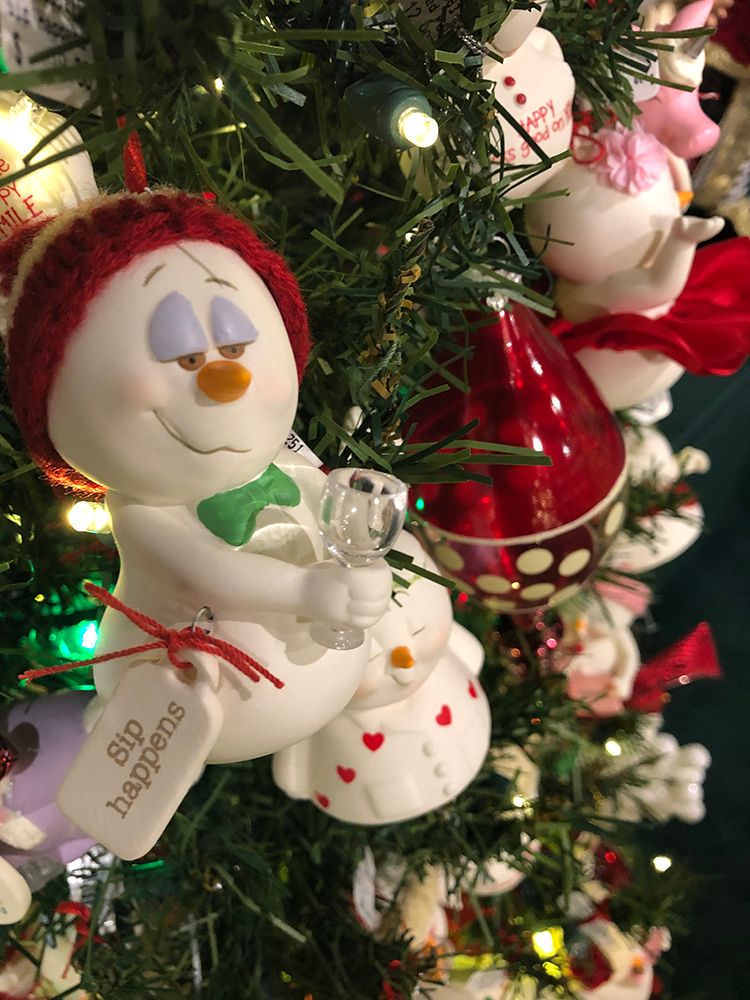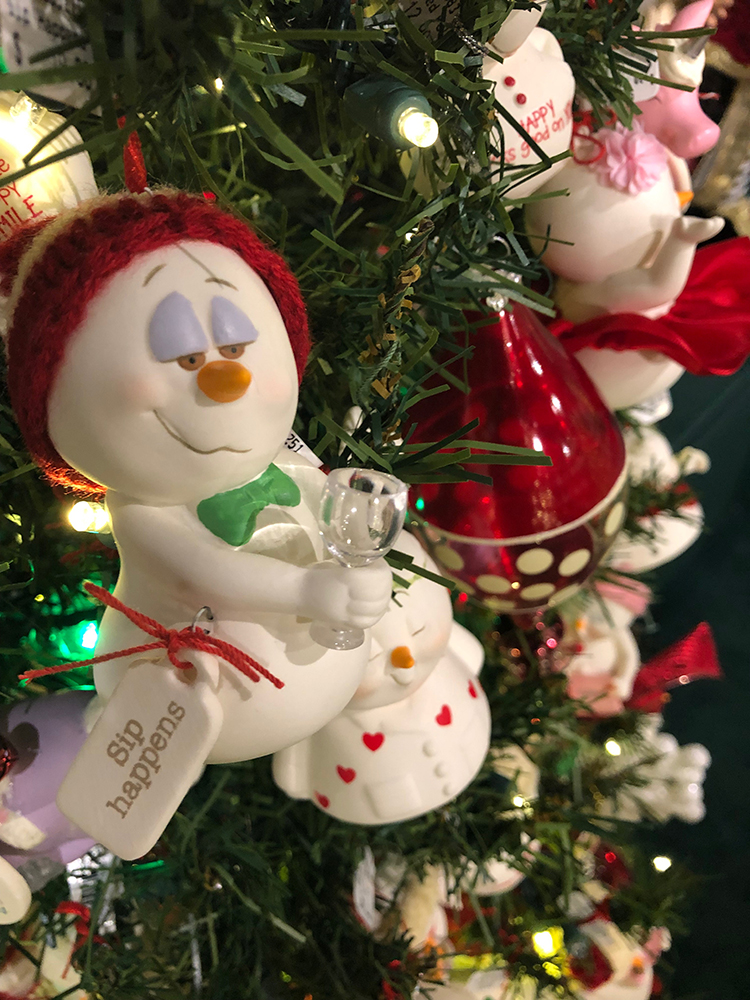 You can find ornaments in a wide range of prices and with a selection to satisfy an even wider variety of tastes.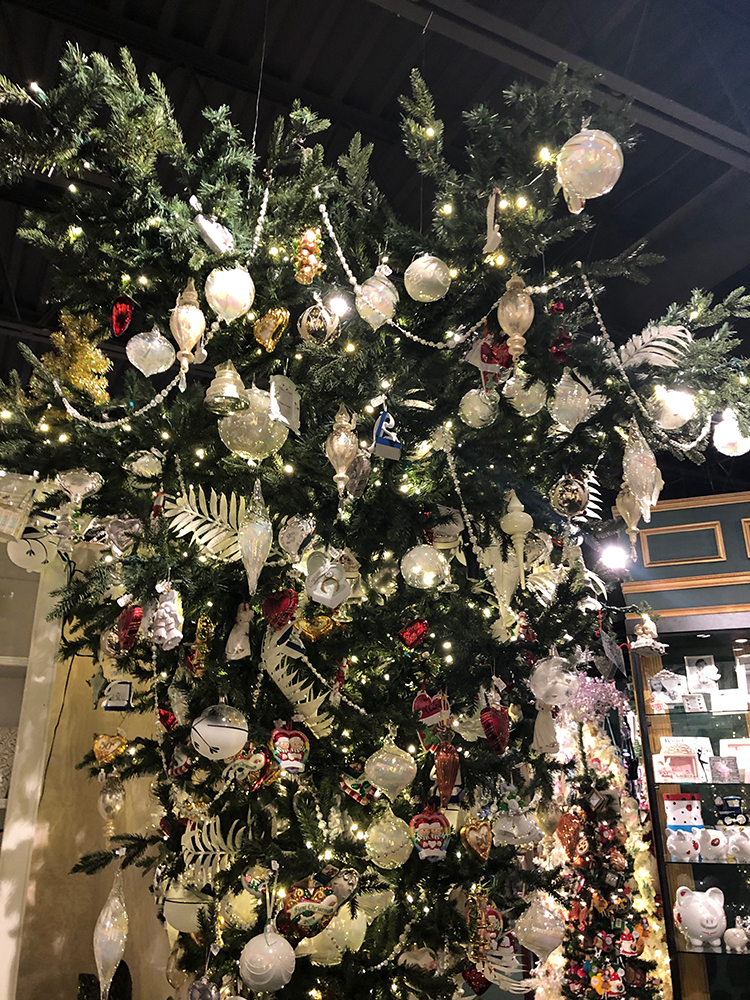 There's also an upside-down tree.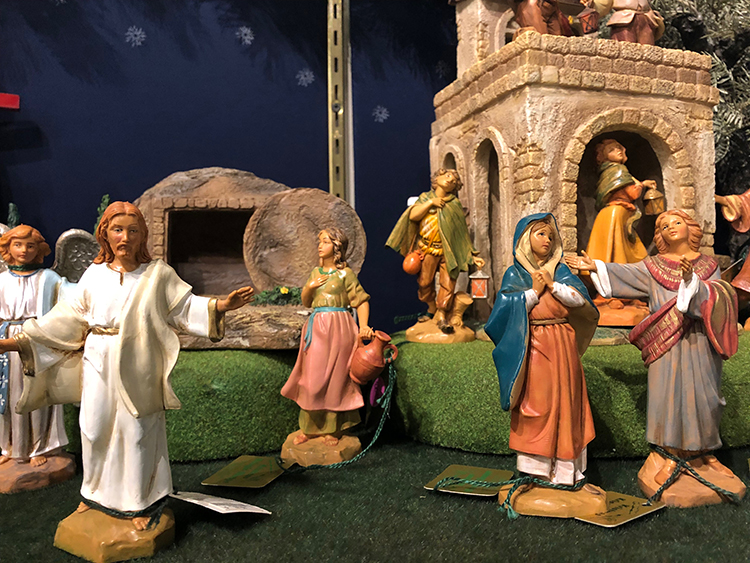 And nativity sets.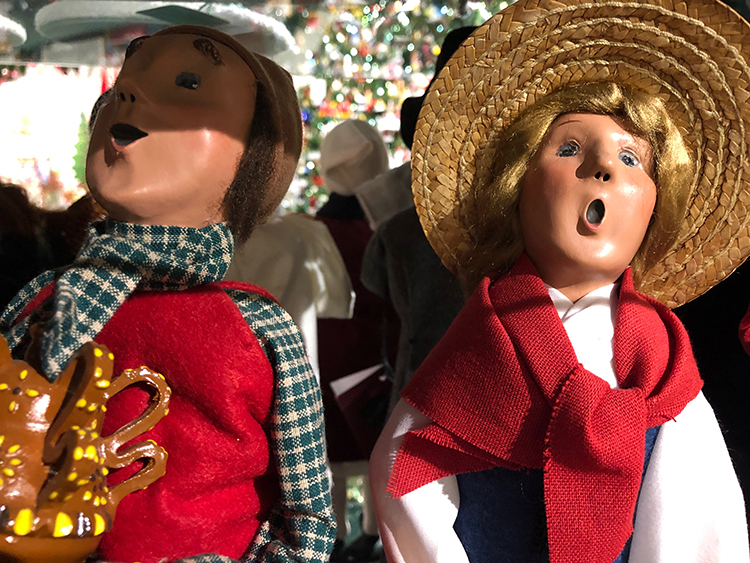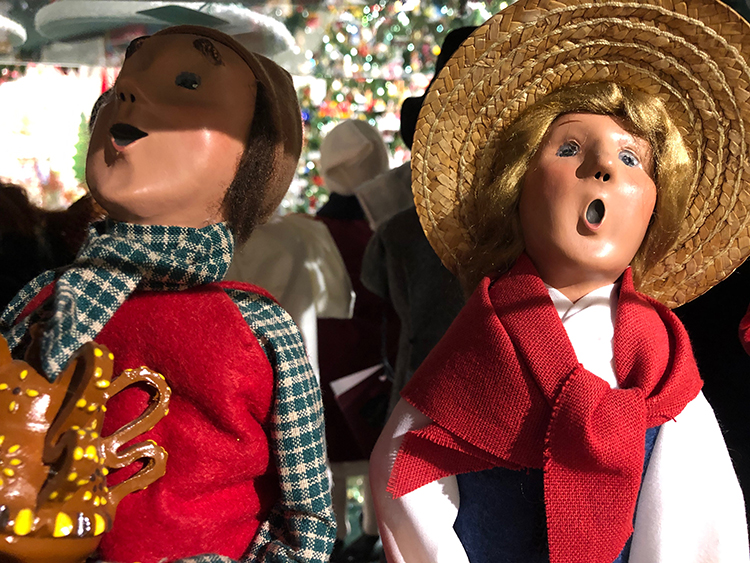 And whatever these freaky things are.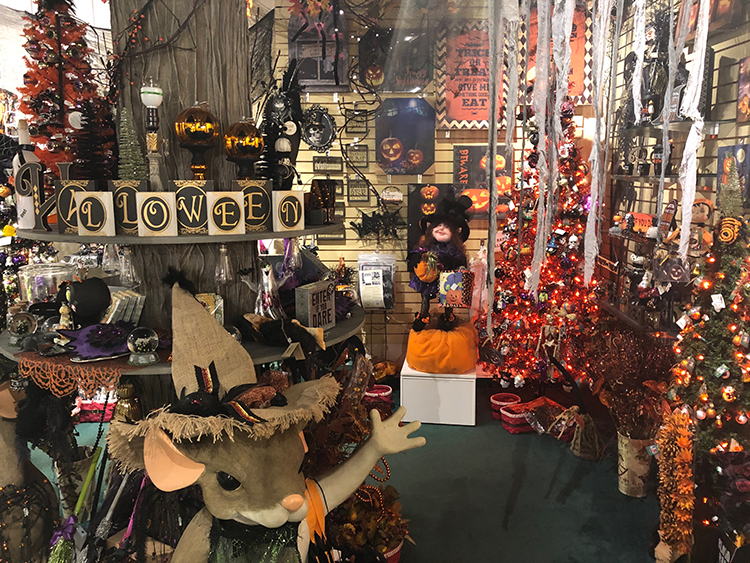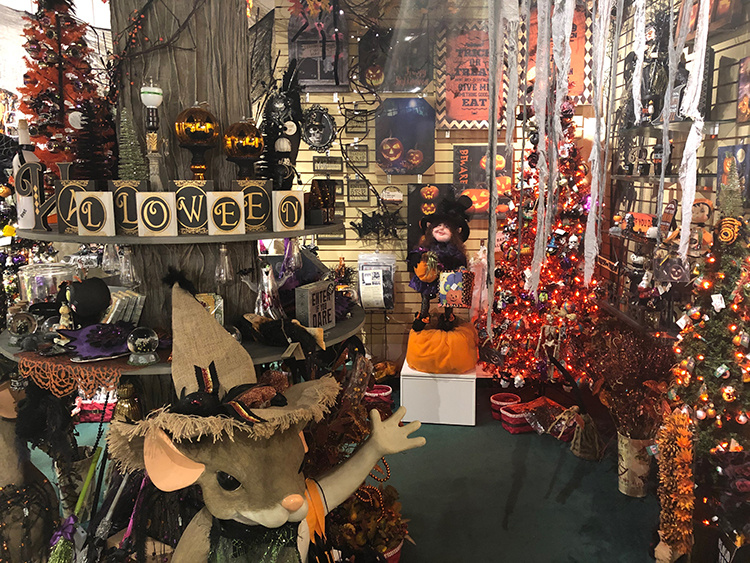 Plus, even though it's kind of cheating, there's also a Halloween section. For shame, Kristmas Kringle. For shame! Okay, we'll it slide.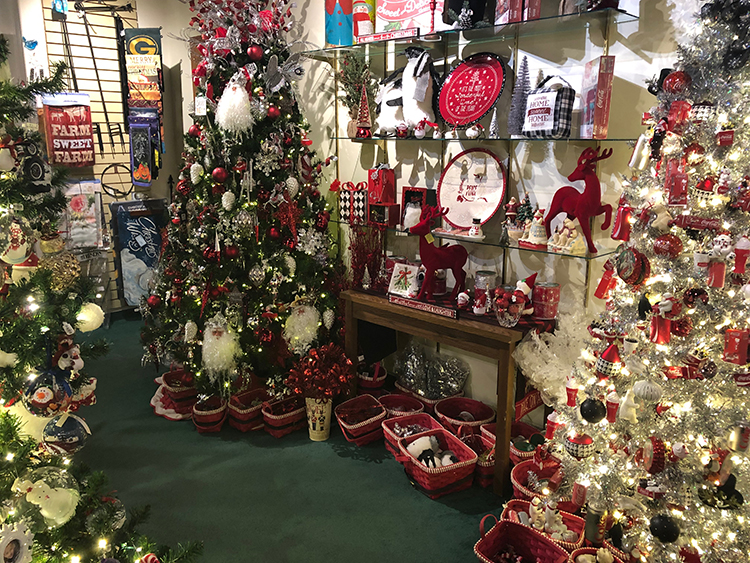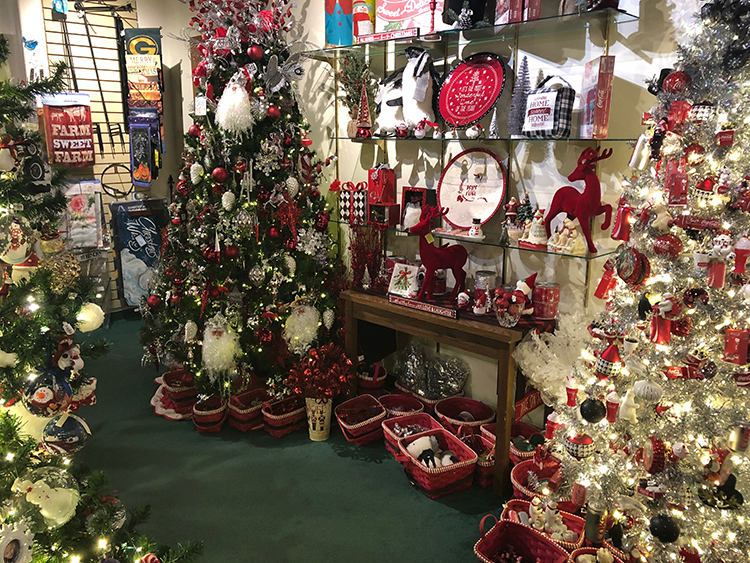 We can't confirm this in any tangible way, but we're just going to say that Kristmas Kringle Shoppe is the largest store of its kind in Wisconsin. Hell, maybe it's the biggest in the Midwest? We're not even going to take the distinction of "biggest almost-exclusively-Christmas-themed store in the world" off the table. Based on the guestbook by the door, we can safely say it's at the very least something of an attraction for seasonal shoppers from all over the country.
Browsing ornaments and hearing a steady loop of holiday music in the middle of the summer was kind of strange, but if you're seeking a dash of holiday cheer on a day that isn't December 25 and you're passing through the outskirts of Fond du Lac, you know where to go.