Ever since a new ownership group took control of The Shops of Grand Avenue back in December 2015, speculation has been high as to what, exactly, that ownership group will do with the long-struggling downtown mall. Some details were released last week, including plans to convert much of the mall into office space and bringing in a grocery store. Monday morning, however, the owners unveiled their complete vision for the don't-call-it-a-mall mall, which sees the Grand Avenue transformed into a vibrant urban center full of open offices (replacing the third-floor food court), a first-floor marketplace (replacing the vacant Linens 'n Things space), a fancy street-level restaurant (replacing the Applebee's), and more street-level access in general. Here are some renderings of the redesigned and reimagined Naming Rights Grand Avenue: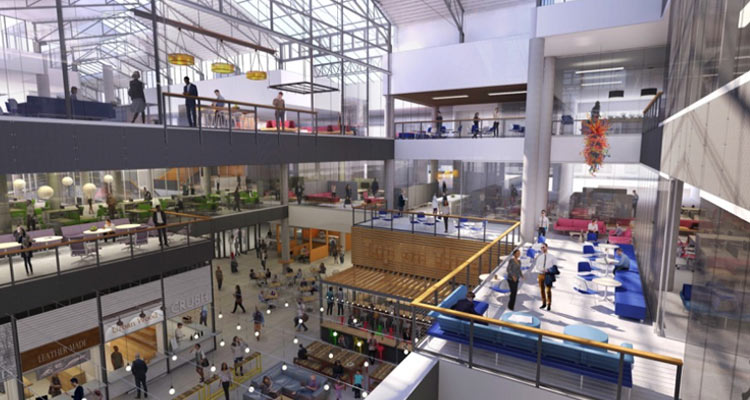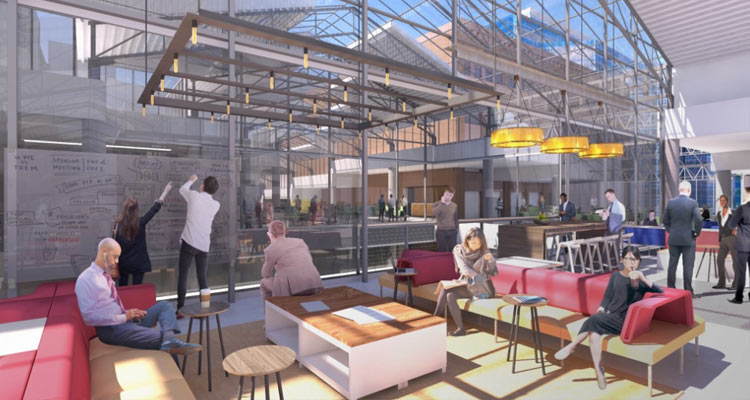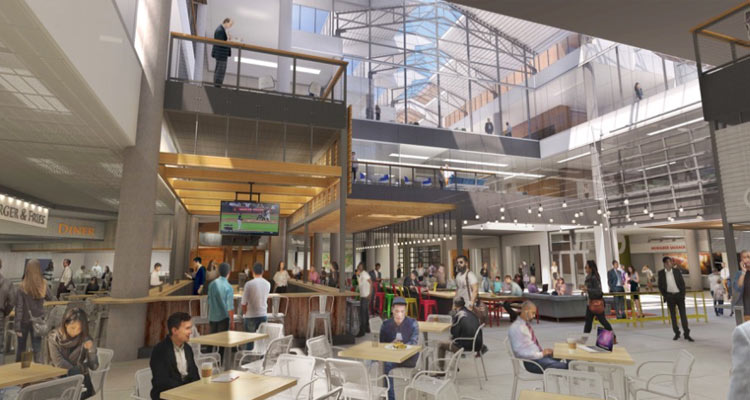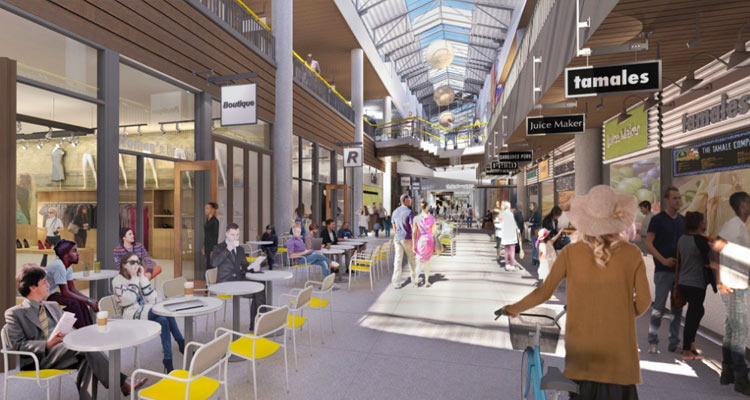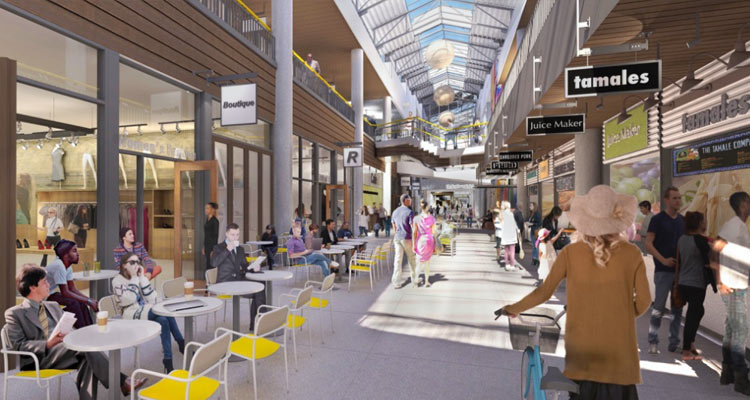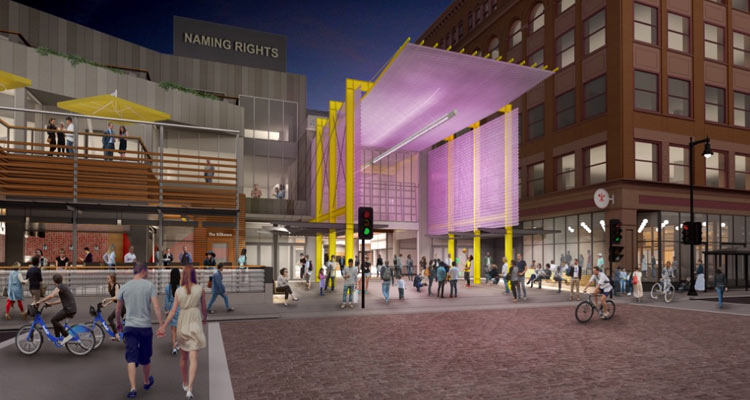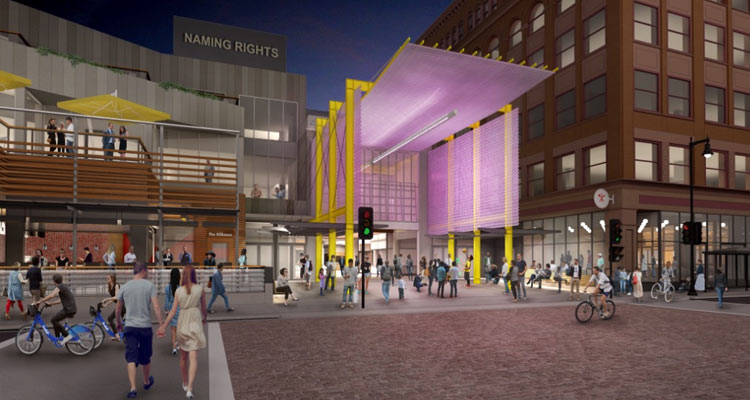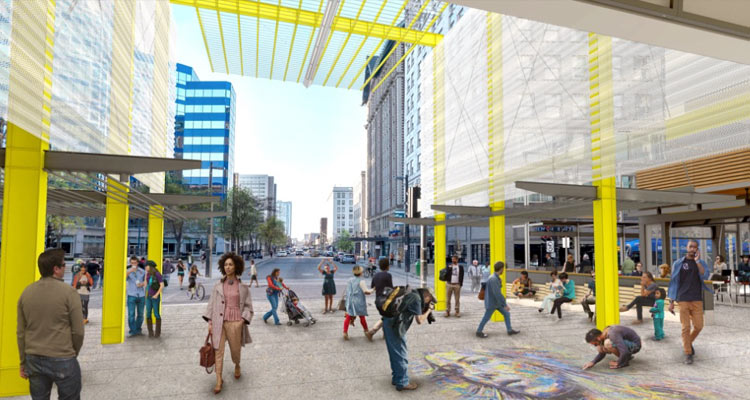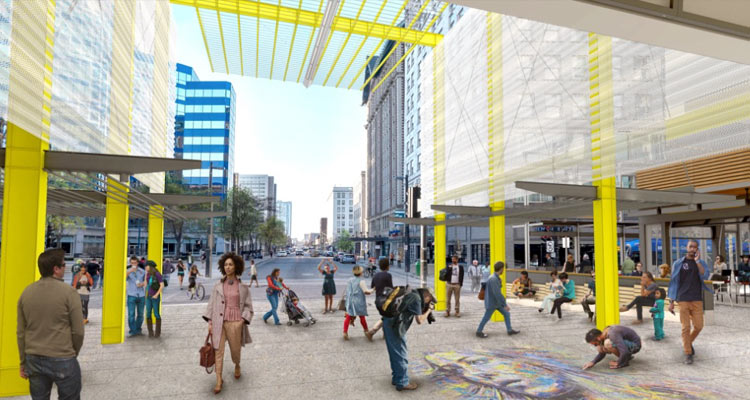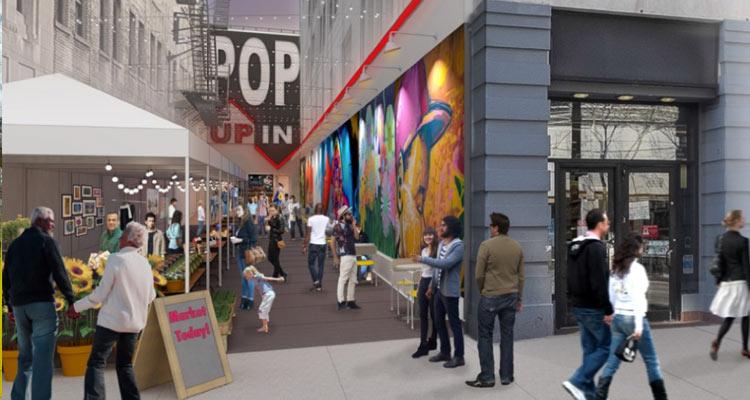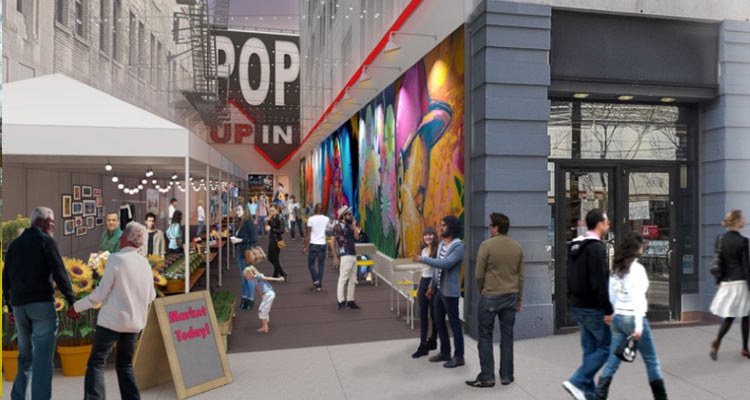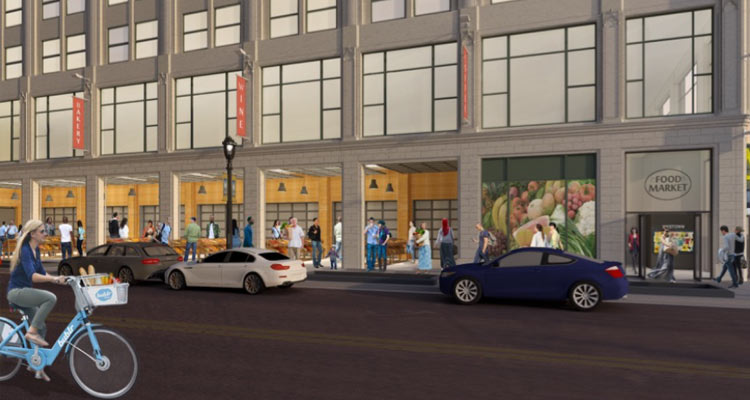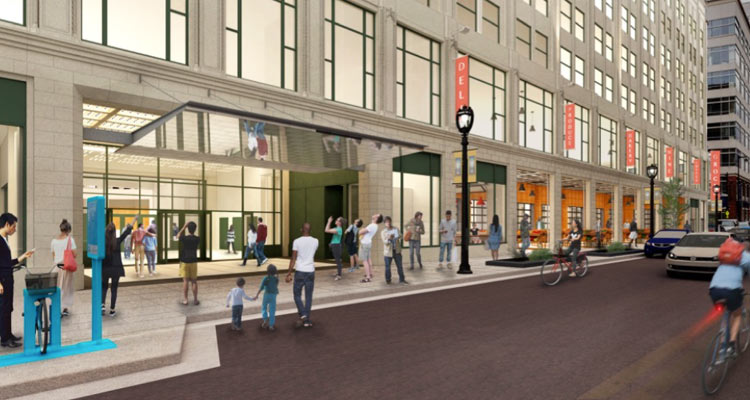 A press release from the owners reads as follows:
Owners Unveil New Vision for the Grand Avenue

Monday, April 25, 2016 Milwaukee, Wisc. — The owners of the Grand Avenue announce a new vision for the property's redevelopment. The redesign intends to complement and accelerate the growing Westown neighborhood.

Shortly after acquiring the property at the end of last year, the joint venture between Milwaukee's Aggero Group and Minneapolis' Hempel Companies assembled a design team to transform the existing mall into a premier mixed-use development. The renderings in the initial vision presentation include three major concepts for the development: large scale office space, a grocery store and an urban marketplace.

"Given the size of the property, the development lends itself uniquely to satisfy several market demands," explains Tony Janowiec, principal of the Aggero Group. "The property's large, contiguous floorplates, high ceiling heights, mostly column free space, and its expansive glass roof structure allow for an unprecedented office experience for the large corporate users. In addition, the growing residential density in the neighborhood, including a lack of fresh food options near the Marquette campus, make a grocery store a natural solution. The urban marketplace allows for the best of Milwaukee's retail and restaurant experiences to coexist while creating a sense of place and welcoming for every Westown patron."

The design team for the project includes TKWA UrbanLab, Colliers International, Mid America Real Estate Group and NEWaukee. The common theme of creating an inclusive development that accommodates the ecology of enterprise from startup to established businesses has been the focus for the group.

"There are few locations in the city of Milwaukee where the whole community can feel a sense of belonging," expands Angela Damiani, CEO of NEWaukee. "Our vision for the development is grand. We believe the property will be Milwaukee's next must-see destination, where the lines of community and commerce are blended naturally and easily."
Head over to the Milwaukee Business Journal and Urban Milwaukee for more information. Oh, and R.I.P. food court.