According to data from the Department of Health Services, the number of confirmed COVID-19 deaths in Milwaukee County reached 201 on Tuesday afternoon, up from 195 on Monday. Milwaukee County is currently home to 3,353 overall positive cases of COVID-19.
Statewide, 353 COVID-19 deaths have been reported, along with 8,566 positive test results and 83,967 negative test results. A total of 3,830 tests were processed in the last 24 hours alone (a new high). Approximately 9 percent of the new tests came back positive—down from a recent high of approximately 13 percent reported on May 1. Still, the dashed orange line below needs to start trending downward (and keep trending downward for 14 days):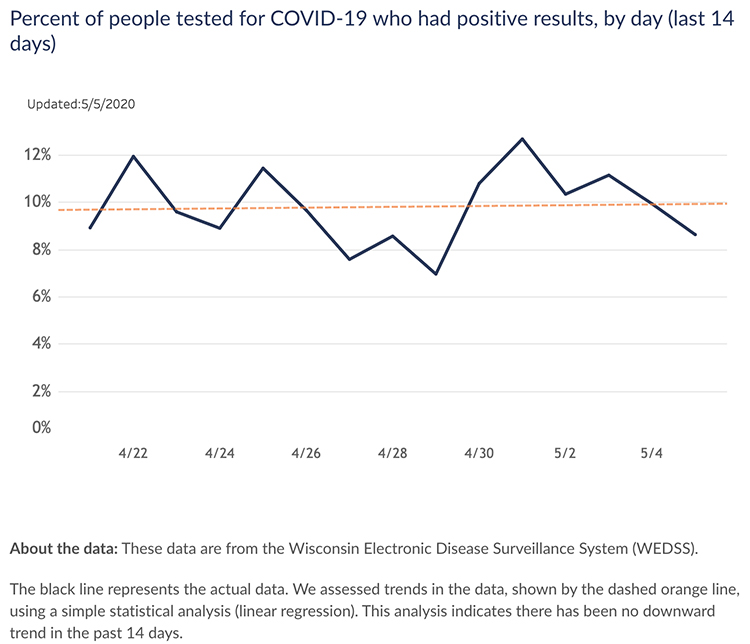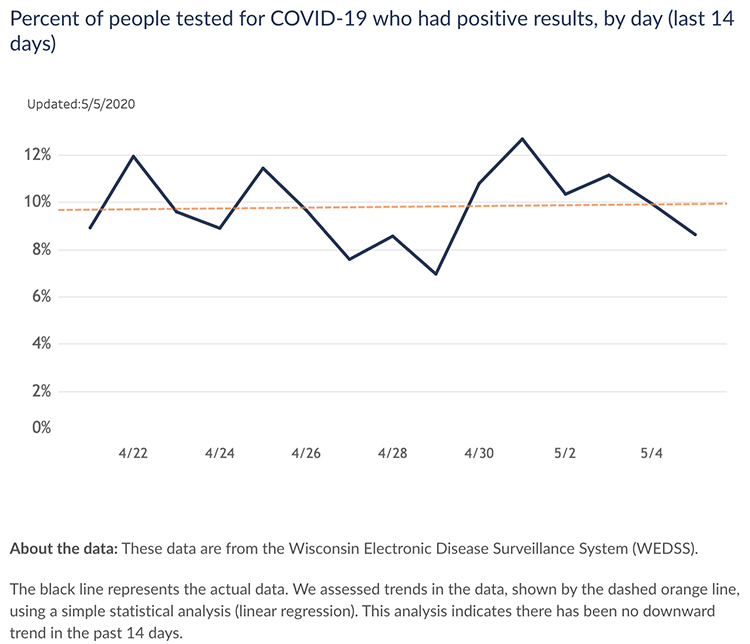 Now for some good news. Part of Gov. Tony Evers' "Badger Bounce Back" plan includes gating criteria that must be met in order to "determine when we can begin to allow people to interact and, more importantly, get Wisconsinites back to work." And while the positive-test-result-percentage criterion isn't looking great (see above), two others have been given a green light: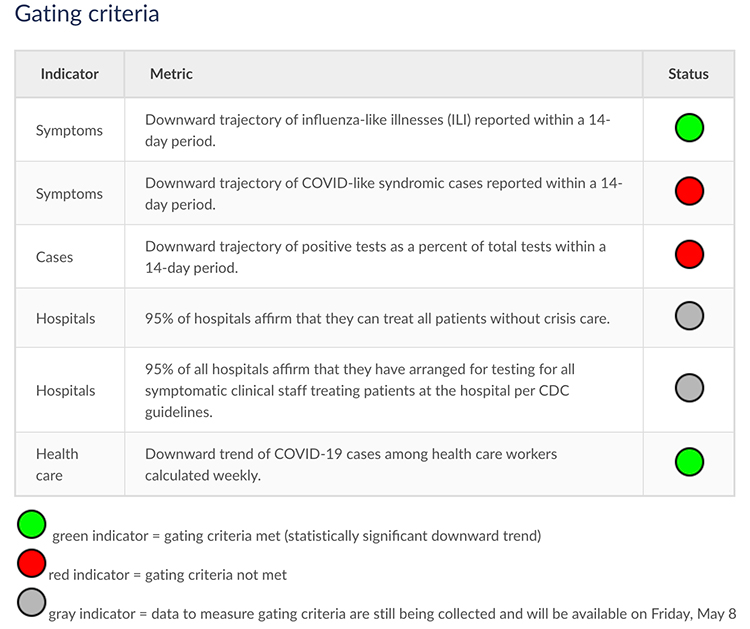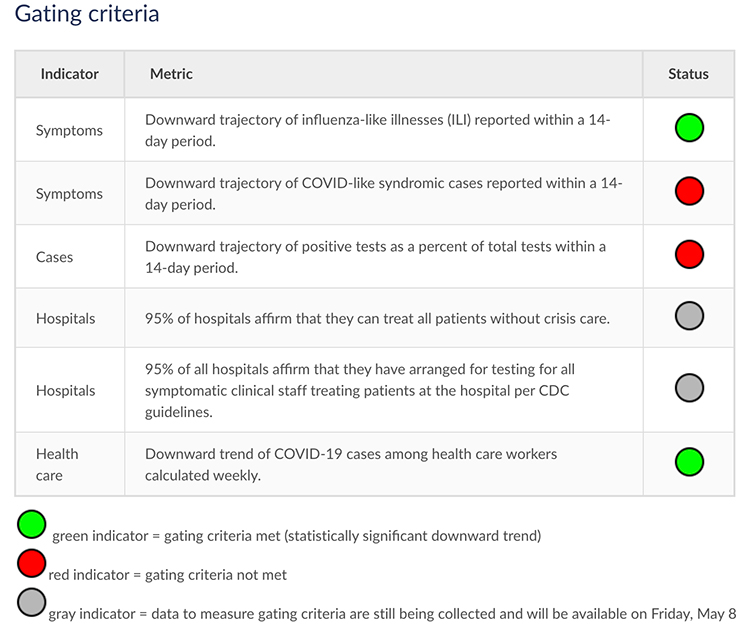 Those graphs look like this: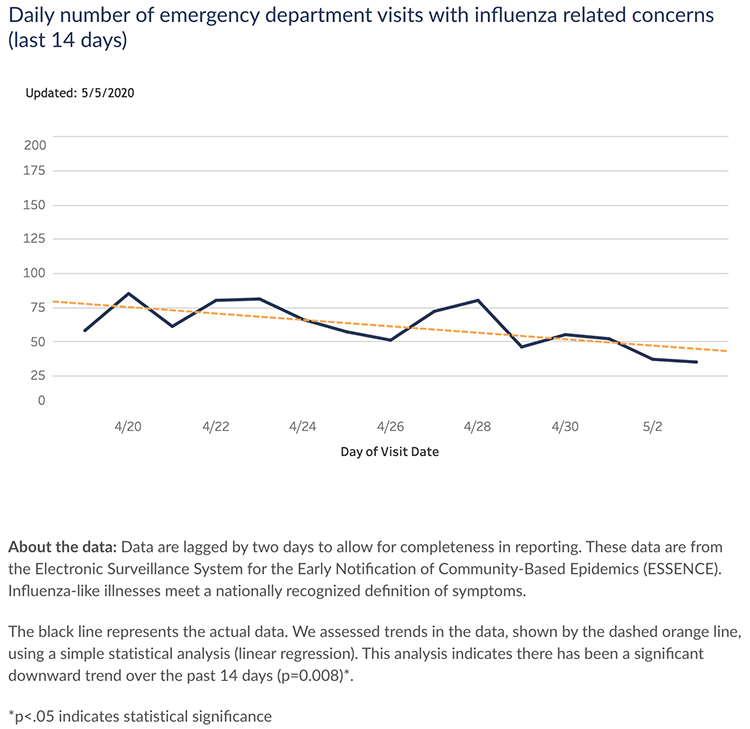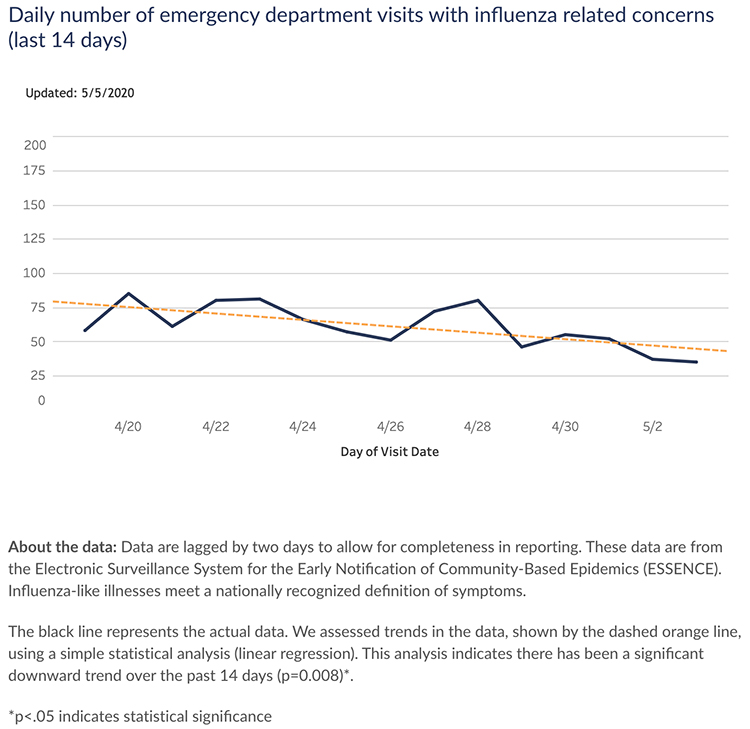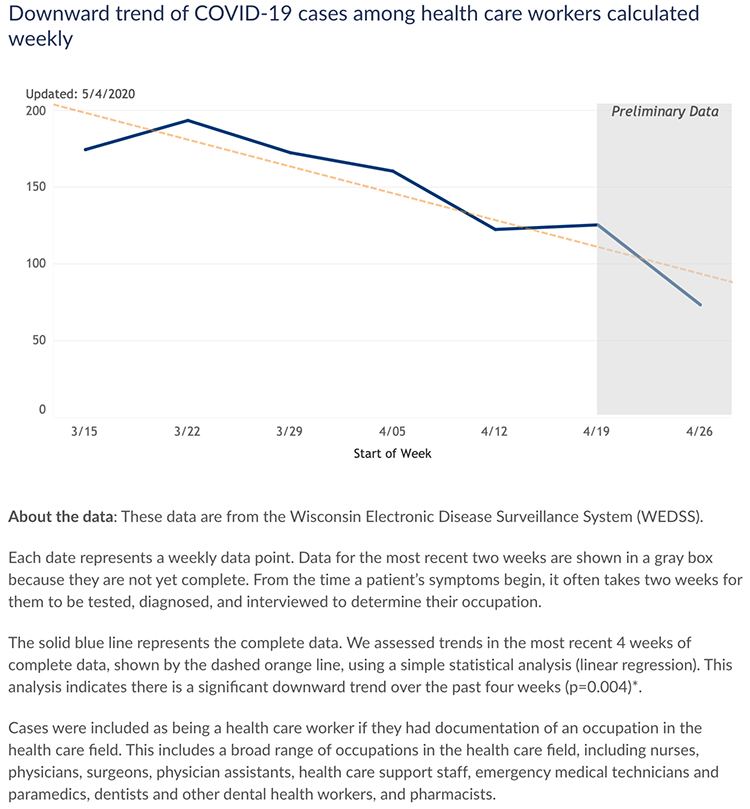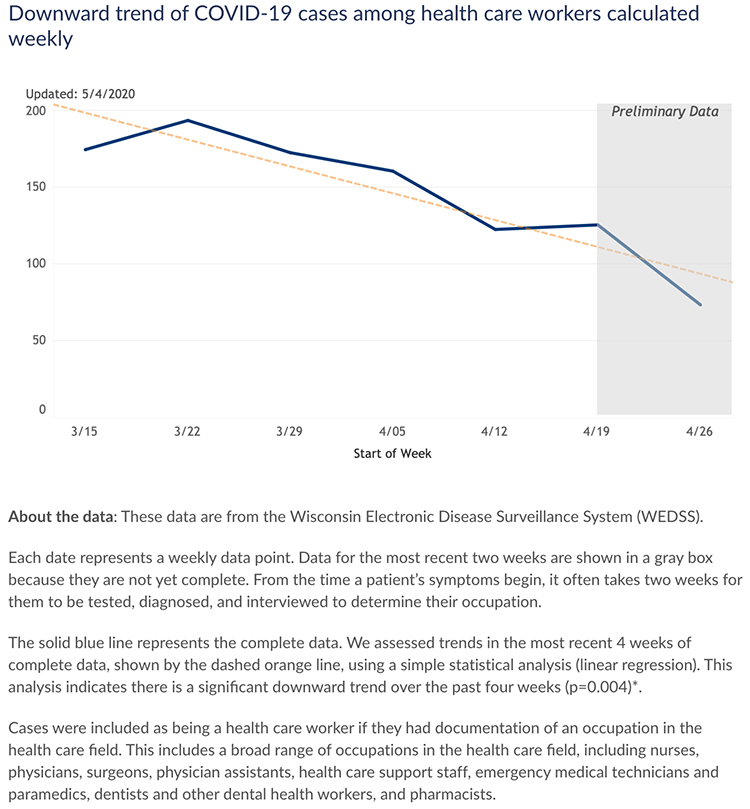 As of this writing, Gov. Evers' "Safer At Home" order remains in effect until May 26.
Which brings us to the not-so-good news. Earlier today, the Wisconsin Supreme Court heard arguments over the fate of "Safer At Home." Republican legislative leaders are hoping to block the order and replace it with…well, something, they haven't really said. At the heart of their case is whether Department of Health Services Secretary Andrea Palm exceeded her authority by issuing the order, which seems like something a Department of Health Services Secretary should be able to do in the middle of a pandemic. No matter, Justice Rebecca Bradley said the order was "the very definition of tyranny" and likened it to Japanese interment camps during World War II.
As of this writing, a decision has yet to be announced.
More bad news: Everyone is just planning to reopen whenever they want! The Metropolitan Milwaukee Association of Commerce wants to begin reopening the state on May 11. Menomonee Falls is demanding—no, sorry, encouraging—Gov. Evers to reopen the state's economy ASAP, too. Clearly, the best way to combat this virus is to throw out a relatively simple half-measure order and replace it with a willy-nilly "do whatever you want" quarter-measure approach that will continue to hurt businesses AND kill more people. Brilliant.
Here's a Goonies filming-location video, just to distract you/us for 13 minutes: