The Milwaukee Common Council held its first virtual meeting Tuesday morning/afternoon, making history in the era of COVID-19, social distancing, and governing at home. It went…pretty well! With most of the 15 council members dialing in remotely, the meeting was surprisingly business-as-usual: approval of recommendations from various committees, endless discussions with attorneys representing owners of embattled towing companies, endless discussions about how nutty it would be to approve a $419 million Wisconsin Center expansion in the middle of a global pandemic, and so on.
Of course, there were plenty of technical snafus. Feedback loops from open mics were frequent. More than once, Council President Ashanti Hamilton had to ask people to turn off their speakers and TVs. An attorney couldn't get her mic to work. Echo chambers popped up like storms in spring. ("Alderman Stamper…amper…amper…amper…?") Sometimes the screen looked like this: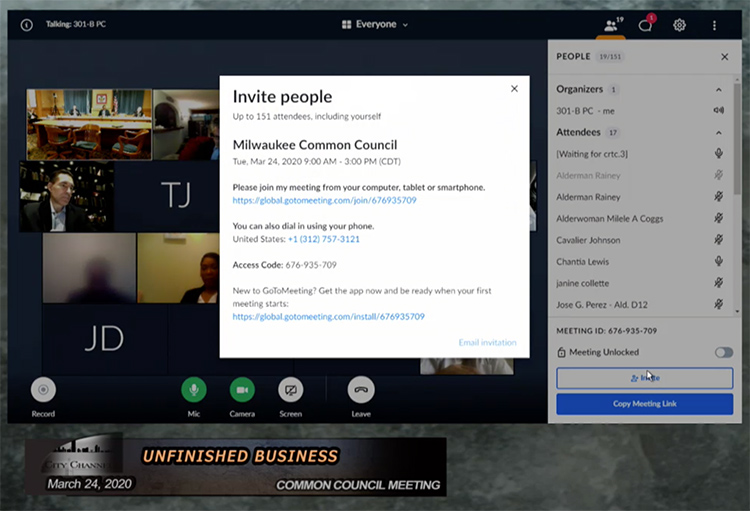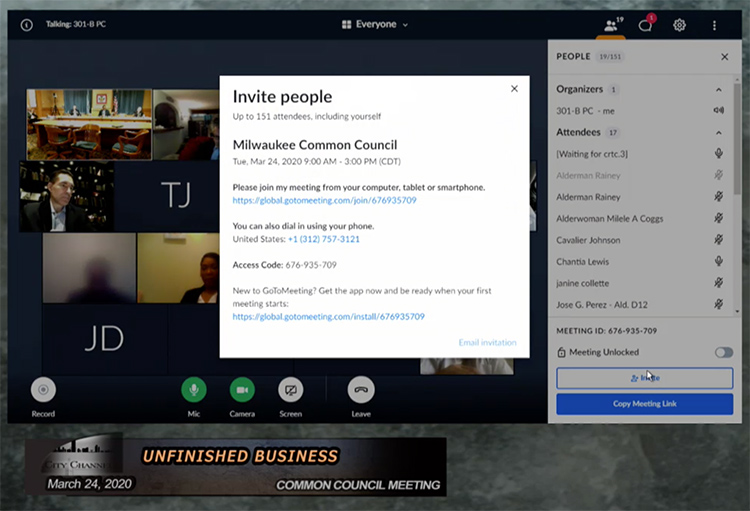 But you know what? Hats off to the Common Council for soldiering through the oft-frustrating, nearly four-hour virtual proceedings and doing their jobs. (The glitches cooled down as the meeting went on.) "We're required by law to have this hearing process," Hamilton said at one point. At least there's some small semblance of normalcy and order these days.
The City of Los Angeles has cancelled all council meetings, but here in my city the business of our elected leaders goes on. Thank you @MKECLERK and @MKE_CC pic.twitter.com/fcbxNjI527

— Dave Steele (@Dave_Steele) March 24, 2020