The Marcus Center for the Performing Arts has been in the news a lot lately. Back in December 2018, the 50-year-old institution announced plans to revamp its downtown campus. Soon after, folks cried foul at the proposed removal of a grove of chestnut trees. Soon after that, the city's Historic Preservation Commission "awarded" the Marcus Center with permanent historic designation. The increasingly heated and passive-aggressive fight over a grove of trees no one gave two shits about six months ago rages to this day.
But never mind all that: Let's guess when that big snow pile on the side of the Marcus Center parking structure will finally melt! You know the one. You see it every time you pass that hulking white parking structure on Water Street. The snow practically reached the top of the parking structure a few months ago; now, in the opening weeks of spring, it has dwindled down to (almost) nothing. Much like the Marcus Center's plans to actually improve its campus and save Milwaukee the sight of another giant concrete building and a grove of trees no one gave two shits about six months ago. But we digress.
Here's what the snow pile looked like on Monday, April 8. Taking the weather forecast into account, we say the sucker won't be completely gone until April 20. We'll keep you updated.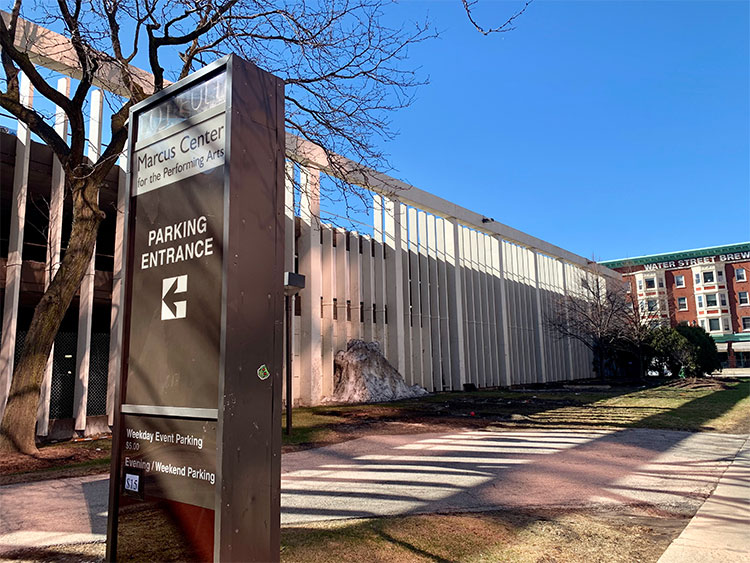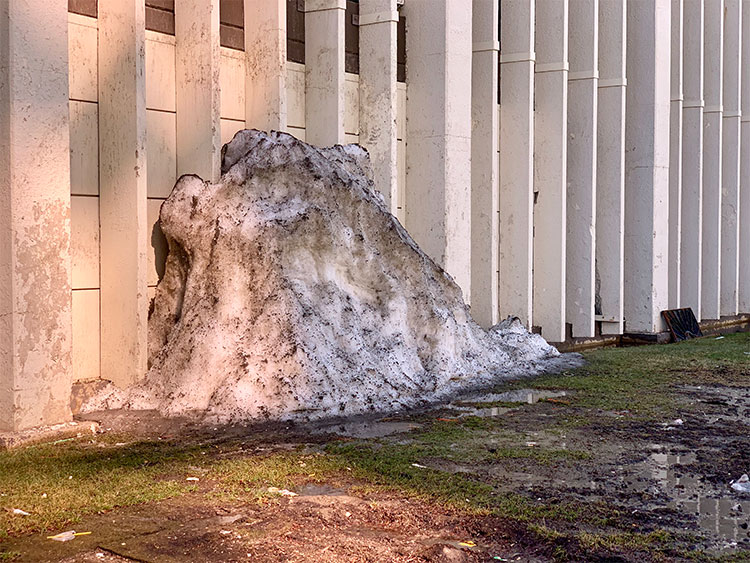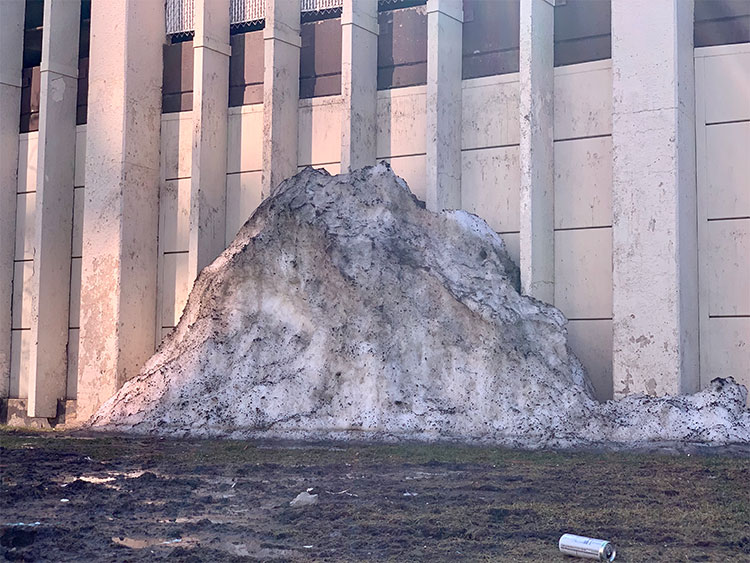 Tuesday, April 9: