Depending on which news sources you follow, Milwaukee is going through either a "renaissance" or a "reinvention." Or maybe it's a "reboot" or a "reimagining," like that crappy Tim Burton version of Planet Of The Apes. However you want to define it, it's safe to say that Milwaukee is currently building a lot of new and wonderful things.
• What's better than the new River One live-work-play development along the Kinnickinnic River in the city's Harbor District? How about a 6,000-square foot restaurant on the ground floor of that development? Yes, Benson's Restaurant Group—which operates AJ Bombers, Onesto, Smoke Shack, and Blue Bat Kitchen—is going to be opening a big ol' riverside restaurant at River One this summer, complete with 165 indoor seats, 80 outdoor patio seats, riverwalk access, and lawn seating. A name and concept have yet to be announced.
"We're thrilled to partner with the team at R1VER to bring an outstanding dining experience to the campus and its corporate and residential tenants, while adding a unique dining option to the Harbor District and Bay View areas," said Benson's CEO David Marcus in a press release.
The River One development is the work of Michels Corp., which occupies an on-site office building. The Benson's restaurant will occupy the ground floor of the Tribute apartment building; that 95-unit building is set to open this spring. [Milwaukee Journal Sentinel]
• Four Milwaukee projects are among this year's applicants for low-income housing tax credits from the Wisconsin Housing and Economic Development Authority (WHEDA). The projects total 299 units, and include buildings at 3200 W. Highland Blvd., 1818 W. Juneau Ave., 3100 W. Meinecke Ave., and a TBA location in Walker's Point. [Urban Milwaukee]
• Work on the big $420 million renovation of the downtown Wisconsin Center is coming along nicely. They recently knocked down a wall! The finished product—expected in early 2024—is gonna look pretty neat! [OnMilwaukee]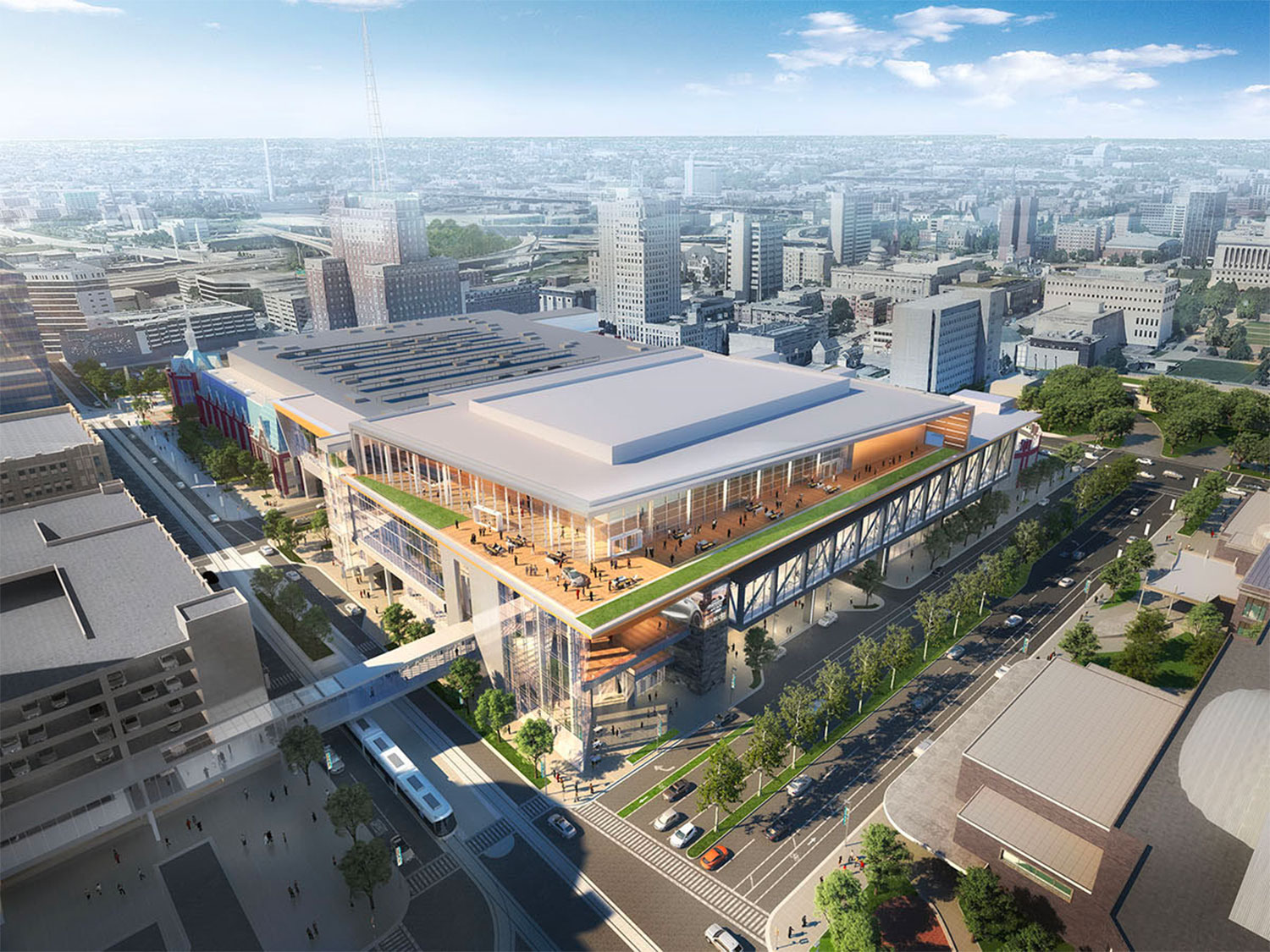 • Ground has been broken on a new chemistry building at the University of Wisconsin-Milwaukee. The $118 million, four-story, 163,400-square-foot building is set to be completed in late 2023 or early 2024. [TMJ4]
• So long, former Home Depot garden center next to the Pick 'n Save on 7401 W. Good Hope Rd.; hello, Planet Fitness! [Urban Milwaukee]
• And what did we learn this week? Well, they're always building something. Isn't that right, old song from my old band that recently reunited for a show at Cactus Club and what the hell we're just gonna keep playing?
Exclusive articles, podcasts, and more. Support Milwaukee Record on Patreon.
---
RELATED ARTICLES
• Full "New And Wonderful Things" (formerly called "New Sh*t") archives