Depending on which news sources you follow, Milwaukee is going through either a "renaissance" or a "reinvention." Or maybe it's a "reboot" or a "reimagining." However you want to define it, it's safe to say that Milwaukee is currently building a lot of new and wonderful things!
• This week in new and wonderful things they're NOT building in Milwaukee, the long-shuttered and long-vandalized Northridge Mall…continues to be shuttered and vandalized. "Northridge Mall is again unsecured and likely tallying fines of $2,000 per day as attorneys for its owner and the city of Milwaukee await a next major court ruling in the fight over a demolition order," reports the [Milwaukee Business Journal]. Let the skateboarding continue!
The mall, which has been closed for literally 20 years, is currently owned by a Chinese ownership group called U.S. Black Spruce Enterprise Group. A local firm, Phoenix Investors, previously expressed interest in buying the property and redeveloping it into a giant industrial storage and warehousing space. The City of Milwaukee, which has long sought to demolish the mall, opposed that plan, and the Phoenix deal disappeared—and with it, Phoenix-provided cameras, security lights, and "No Trespassing" signs. Let the YouTubing continue!
• One of Milwaukee's lousiest beaches—that would be South Shore Beach—is set to receive an upgrade thanks to an $8 million grant from the Wisconsin Department of Natural Resources. "If things go according to plan, the new beach will be constructed in 2024," reports [Urban Milwaukee], "and in 2025 the current beach will be vegetated and converted to a natural area with prairie grasses, a sand dune and a bioretention area."
• The half-empty 100 East office tower in Downtown Milwaukee has new owners, and those owners still plan to convert the 35-story monument to the ever-fading dream of Office Culture into 350 apartments. [Milwaukee Business Journal]
• Hot off the opening of the KISS-affiliated Rock & Brews, Potawatomi Casino Hotel unveiled even more of it ongoing $190 million renovation project. "Mainly focused on the casino's Skywalk level," says [OnMilwaukee], "the second phase of renovations […] features two new gaming areas—ElevenHundred and the Atrium—a new bar and restaurant called Street Eatz, and The 1833 Club, a special VIP space exclusively for Potawatomi's diamond and emerald club members."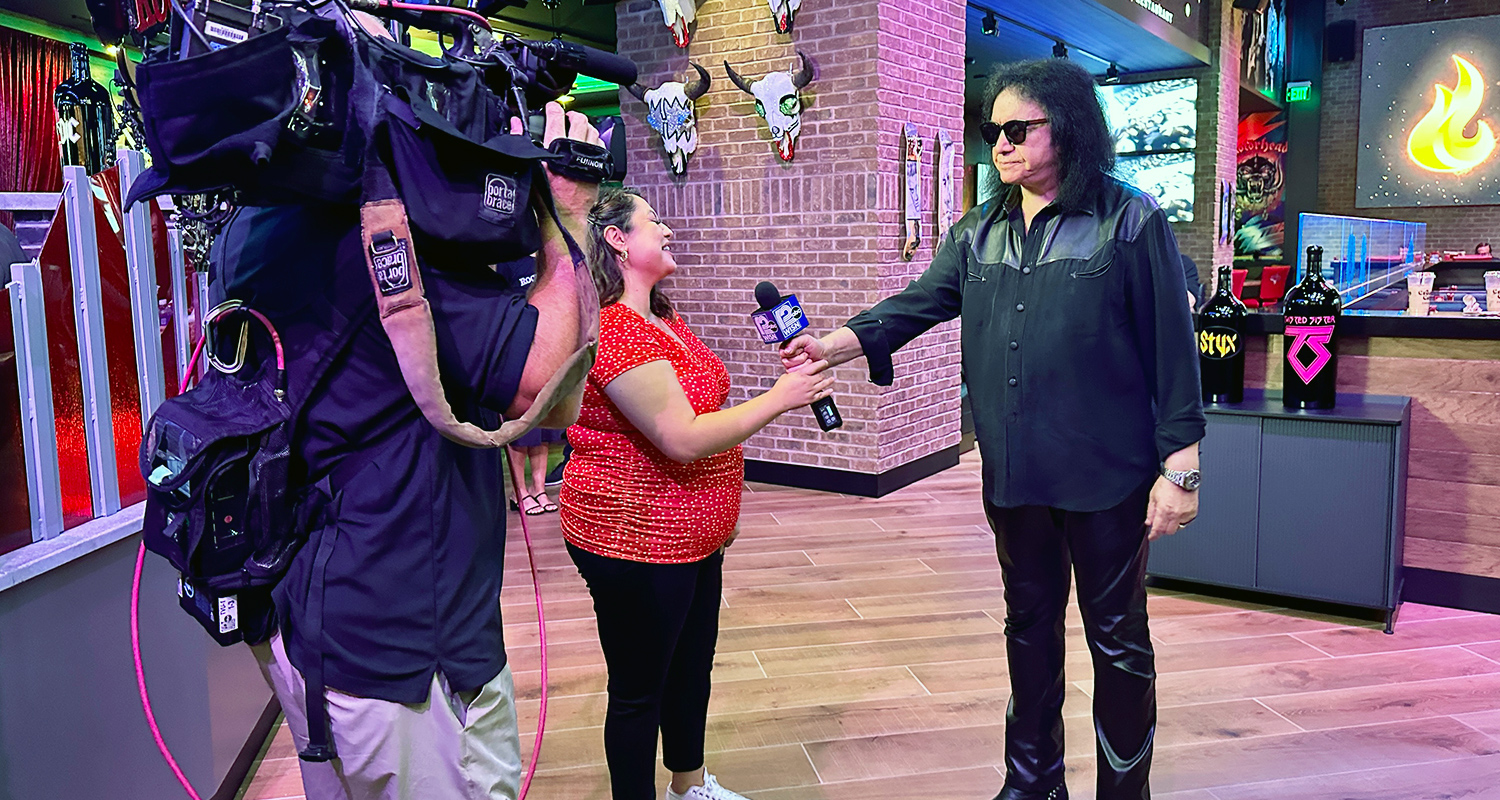 • Speaking of upgrades, the Milwaukee County Zoo is prepping a big renovation of its rhino exhibit. How big? Upwards of $22 million big. [Milwaukee Business Journal]
• Lush Popcorn will open in the former Klinger's East space, located at 920 E. Locust St., on September 22. [OnMilwaukee]
• A blues bar called Dino's Place may be coming to the former T Jay's Lounge at 2911 W. North Ave. T Jay's, [Urban Milwaukee] reminds us, was shut down in 2021 "following a triple shooting that occurred inside the establishment earlier that year."
• Got $5 million? You can buy the oldest bar in Milwaukee, the Landmark 1850 Inn, located at 5905 S. Howell Ave. The bar closed in 2022 following the death of owner and "inveterate collector" Joseph G. Halser III. A wild estate auction included old Milwaukee memorabilia, old beer tap handles, old beer signs, tons of old stereo equipment, and, um, a box of Nazi stuff. [Urban Milwaukee]
• Speaking of old taverns, the owners of a historic Third Ward tavern at 266 E. Erie St. would still like to knock it down. The tavern, which survived a devastating neighborhood fire in 1892, has been empty for a decade. The city's Historic Preservation Commission will take up the issue today. [OnMilwaukee]
Want more Milwaukee Record? Subscribe to our free weekly newsletter and/or support us on Patreon.
---
RELATED ARTICLES
• Full "New And Wonderful Things" (formerly called "New Sh*t") archives