Wisconsin offers both residents and visitors a wealth of interesting, fun, and dazzling attractions that make the state a truly special place. Between the placid change of pace offered by the state's northwoods, the FIB-approved amenities of Lake Geneva, the waterparks and miniature golf courses in Wisconsin Dells, the majesty of Lambeau Field, and the various worthwhile destinations and festivals in Milwaukee (and to a lesser extent, Madison), there are enough enjoyable and original places in the state to fill countless vacation itineraries for many summers ahead and to warrant infinite weekend road trips. None of those places come anywhere close to matching House On The Rock.
Out in Iowa County, close to the tiny central Wisconsin town of Spring Green and really nothing else of note, the sprawling and secluded mansion-turned-museum stands ominously on Deer Shelter Rock and the surrounding forest land as an affront to both nature and conventions of modern architecture. The structure was built between 1945 and 1959, and opened to the public in 1960. It exists as an odd testament to the strange life and perplexing passions of home's mysterious, bitter, and reclusive ex-con owner, Alex Jordan Jr.—a man whose life is so controversial that it produced two biographies (an "unauthorized" one and another "authorized" one hastily released a year later to refute claims made the other book made).
Jordan died in 1989, leaving behind a lifetime of questions, along with an invaluable collection of oddities that are sporadically cataloged in the architect's amazing, puzzling home that's utterly devoid of any discernible theme other than an underlying darkness that seems to permeate every square foot of the property. Fortunately, the home remains open to the public—at least those who can manage the fairly steep admission fee—after his death, and the loosely Japanese-influenced structure and its three-levels of randomness (that staff recommend visitors set aside about four hours to properly take in) sit virtually unchanged.
House On The Rock is a glimpse into the mind of a madman. It's an illustration of what can happen when endless funds are met with a blatant disregard for regulation. It's as astounding as it is baffling. It's hands down the best tourist attraction in Wisconsin.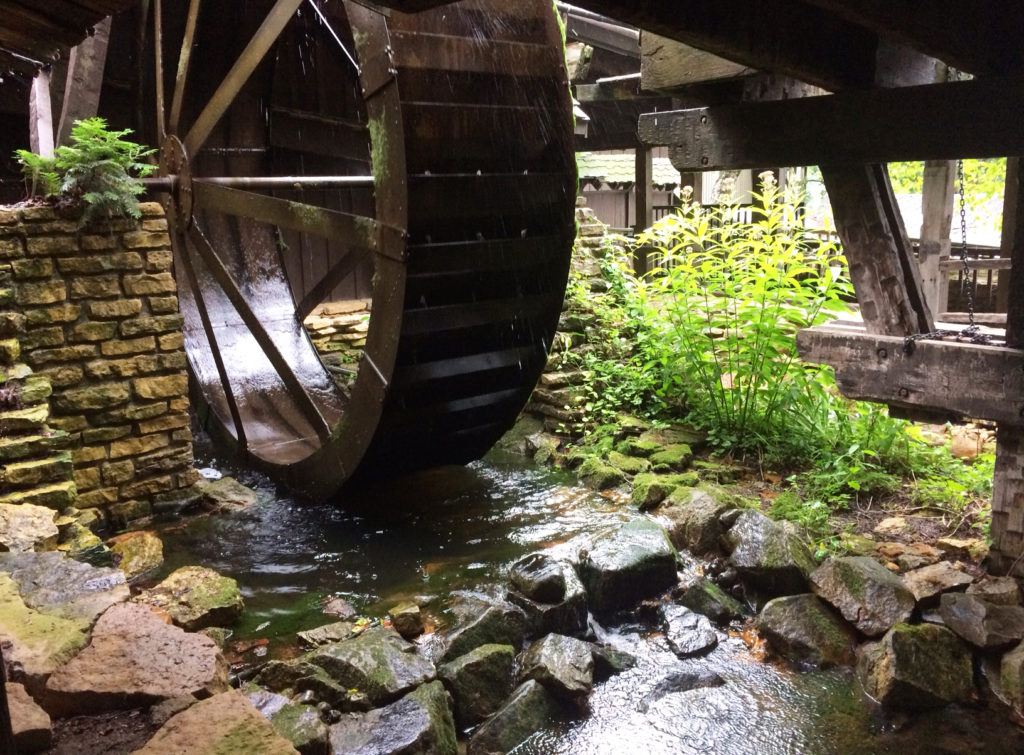 From the outside, House On The Rock has the appearance of a gorgeous mansion that's nestled into the rural Wisconsin landscape. It's accessed by driving down an unthinkably long driveway that helps obscure the eponymous home from the view of those driving by. There are water features, koi swimming in freshwater ponds, and a variety of dragon statues scattered about the grounds that are flanked by forest.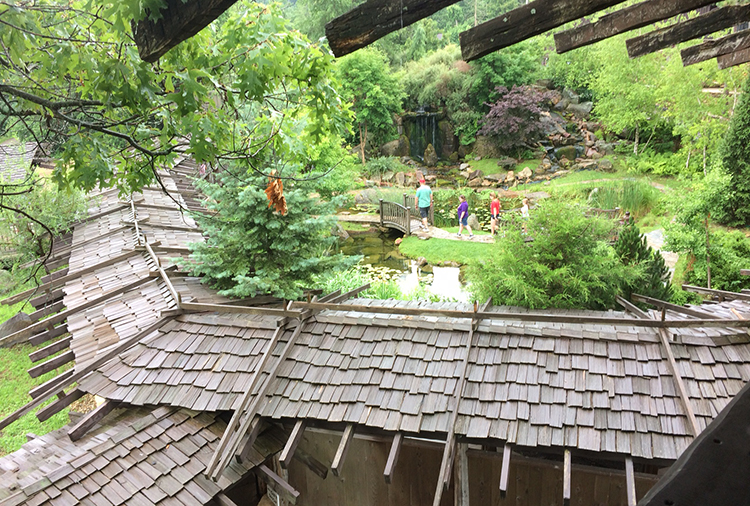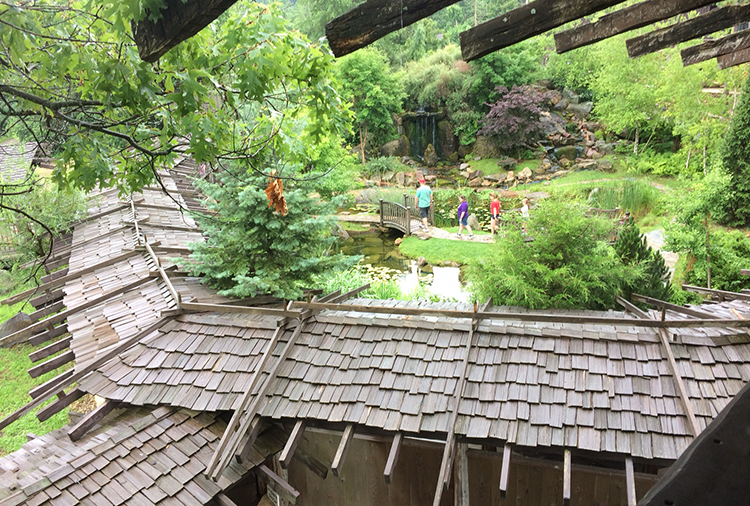 The house, which is actually a series of structures broken up into three primary parts, is connected by covered paths that keep visitors from getting lost (or venturing astray) during the three- to four-hour journey around the premises.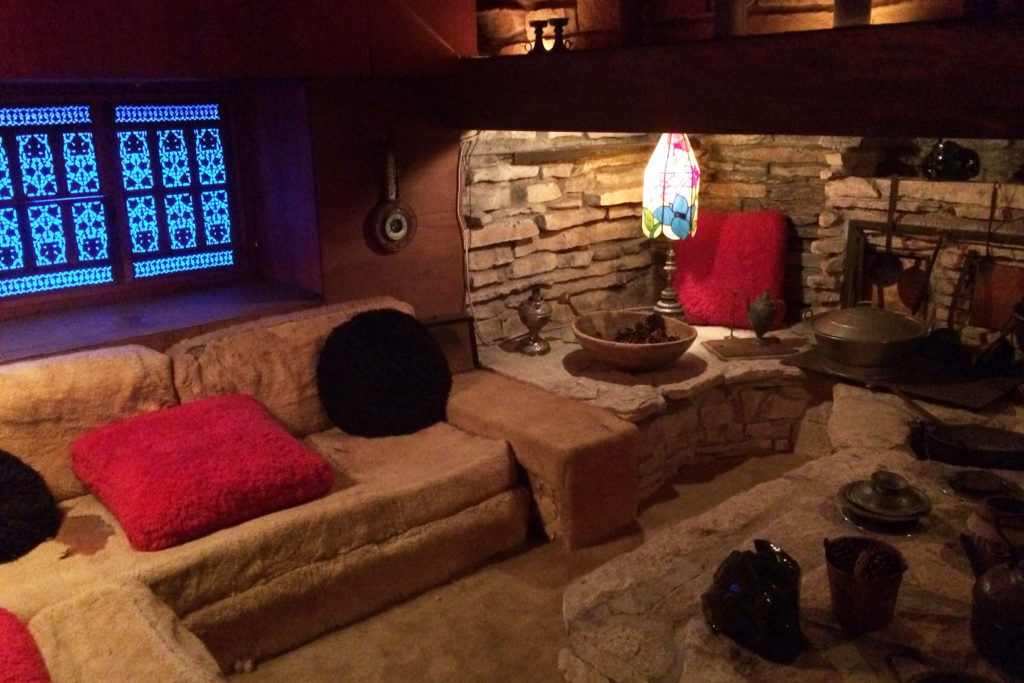 The first section of the "House" somewhat resembles an actual home inside, with a small (once) functional kitchenette and living room or lounge-type spaces scattered around. Much of the inside is dim and there's a slight musty smell that's evident throughout.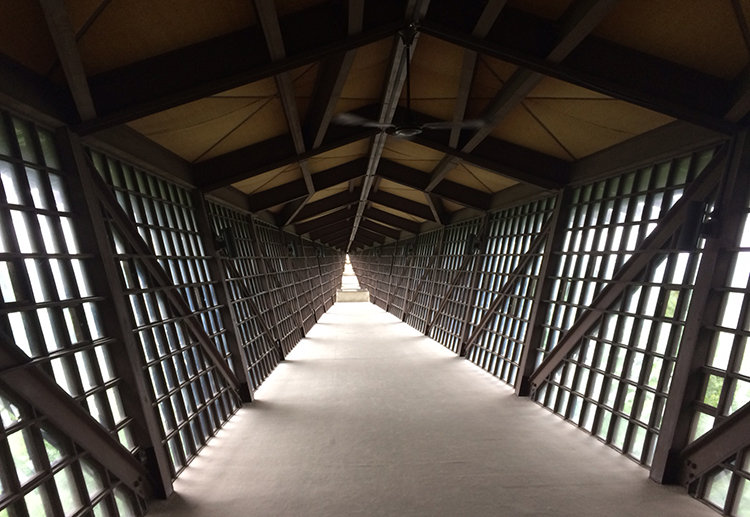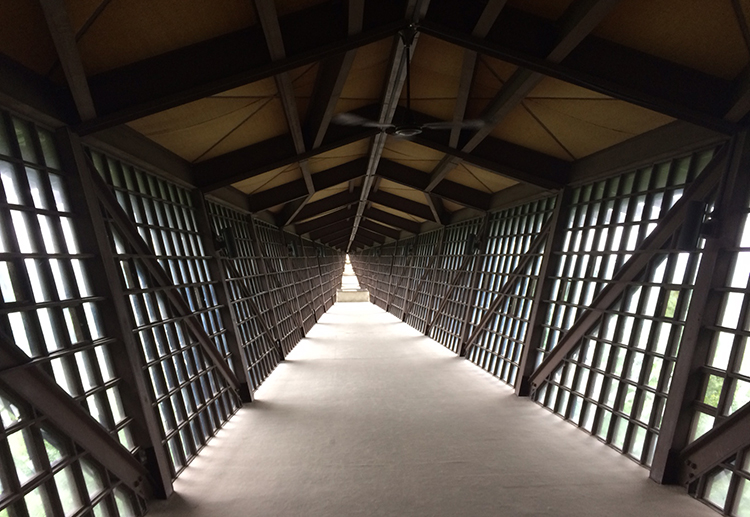 The "Infinity Room" is a long, thin, and unsupported House On The Rock highlight. It extends about 250 feet off the face of Deer Shelter Rock and looms above a patch of woods.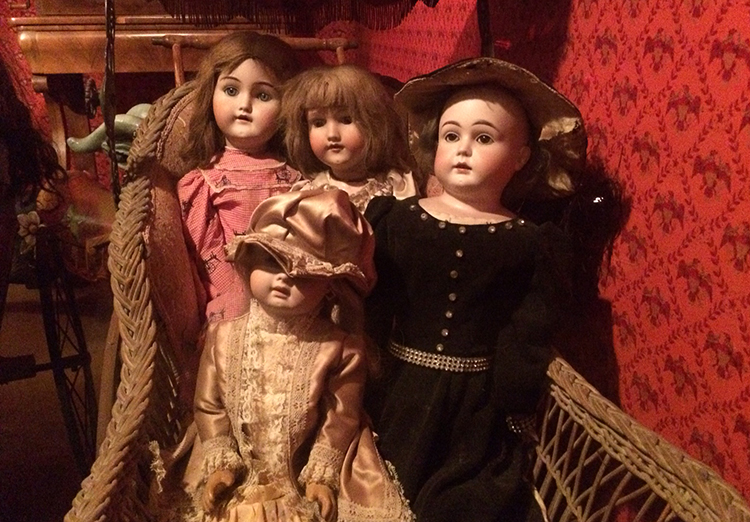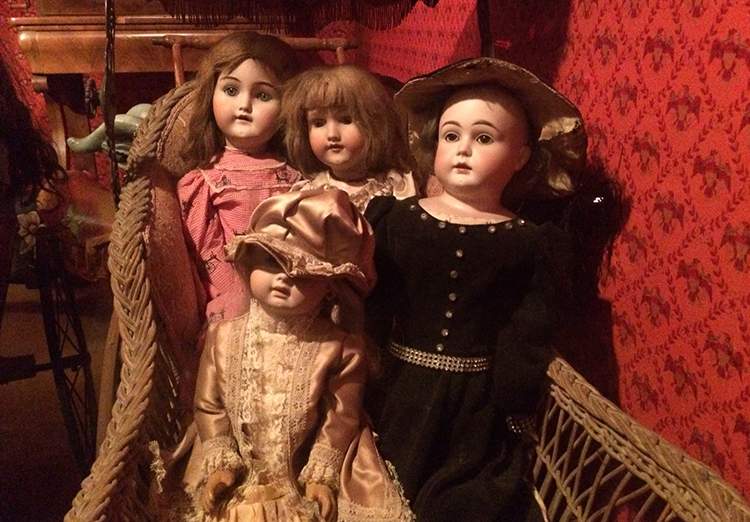 Functional home accoutrements and architectural features aside, House On The Rock is basically a really weird museum with no rhyme or reason. It's allegedly home to the world's largest collection of dollhouses, along with rooms upon rooms of creepy dolls.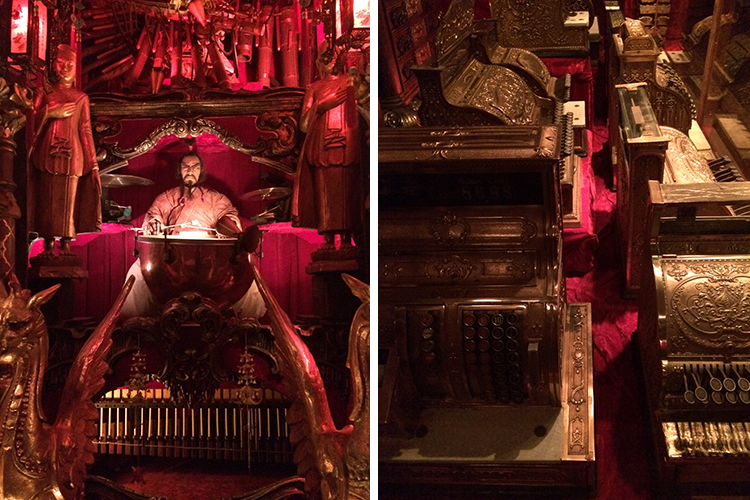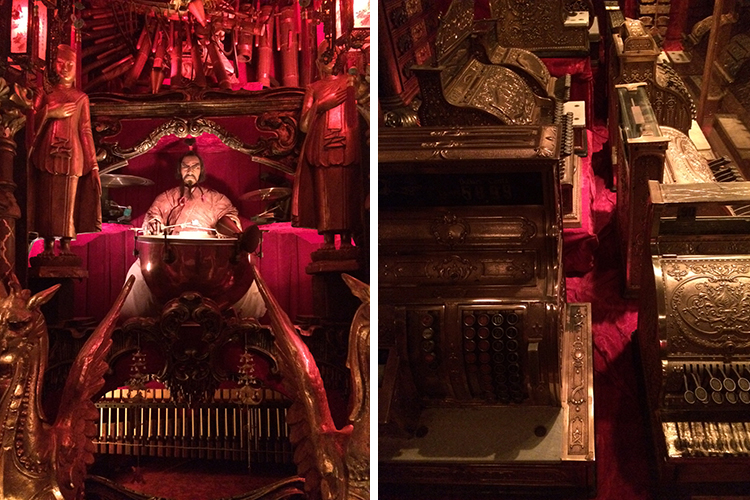 A room strewn with antique cash registers will give way to a display of old guns or vintage toys or taxidermy animals.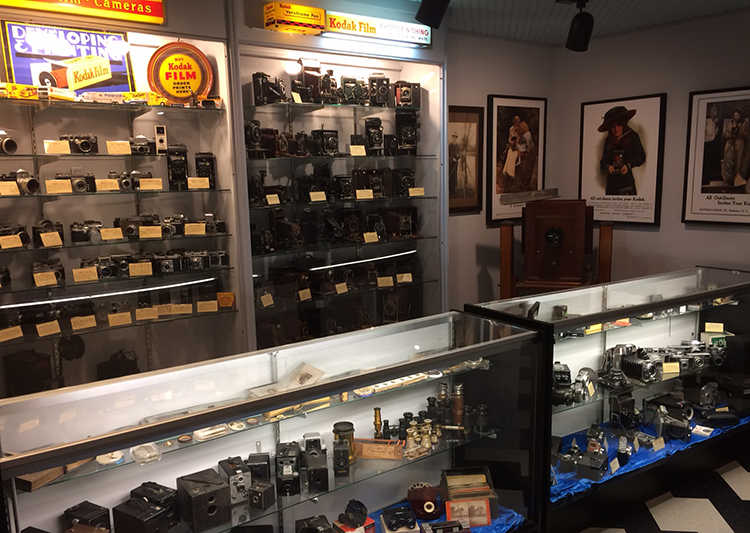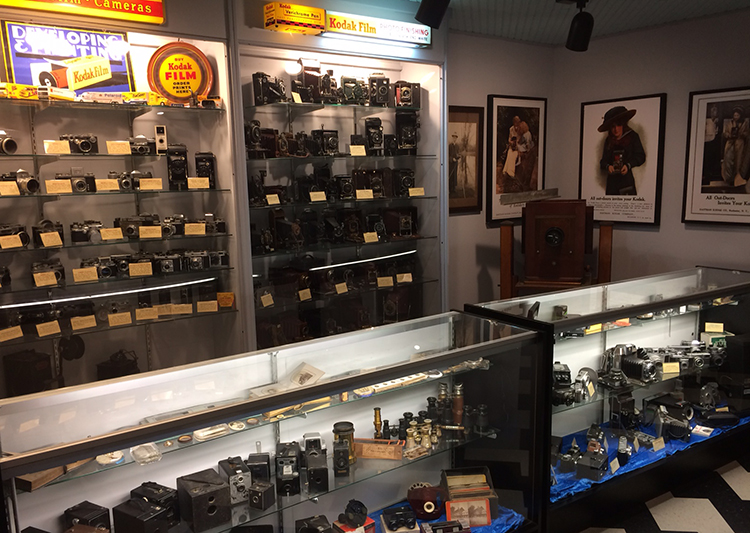 Or a room made to look like a camera shop, which is just one of the few fake storefronts in House On The Rock's fabricated below-ground town that's like a Streets Of Old Milwaukee fever dream.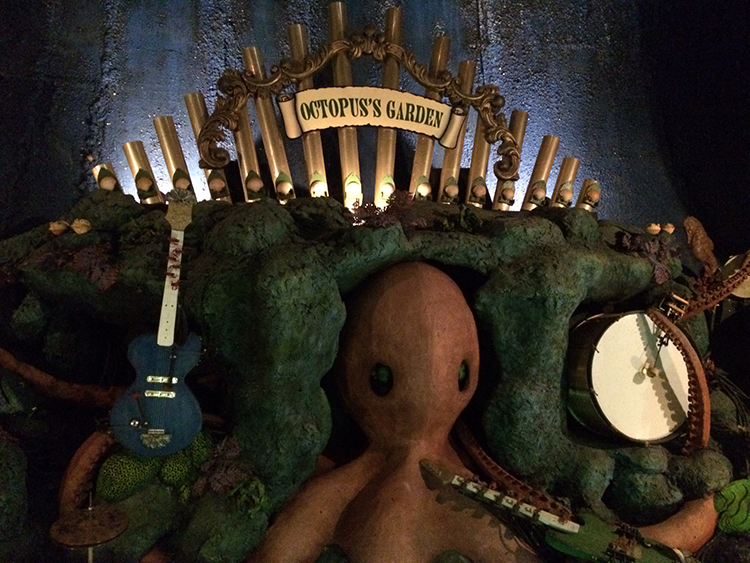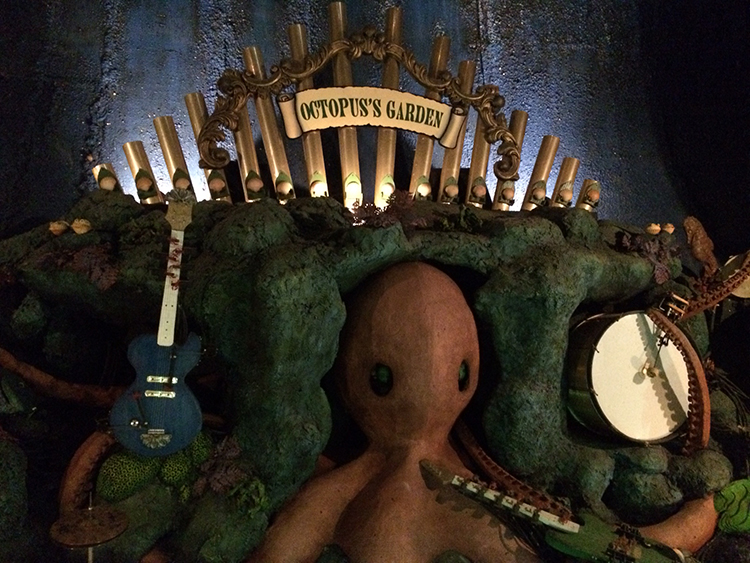 There's an abundance of elaborate and gigantic music boxes that have mechanical orchestras playing out-of-tune ditties from yesteryear that only add to the spooky undertones of the subterranean tourist trap.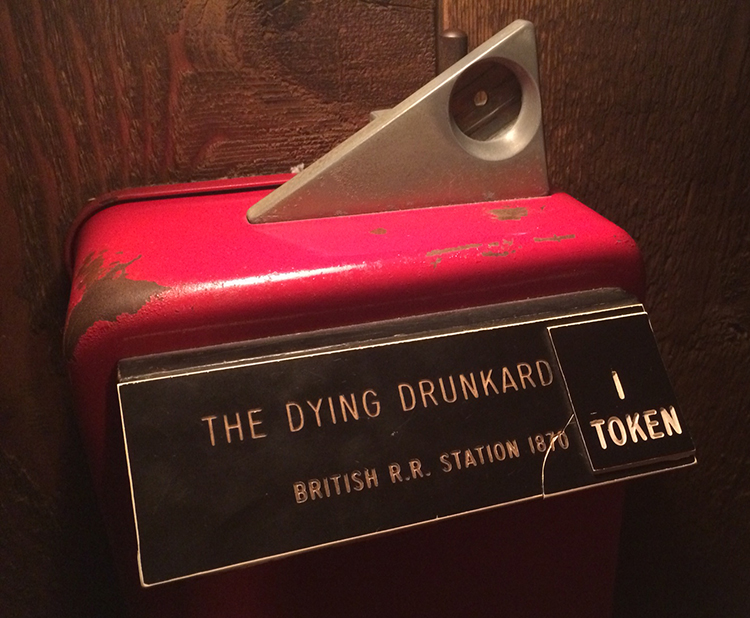 Token stations are placed at various points of the self-guided tour, which allow visitors the opportunity to purchase House On The Rock currency that can be used on music boxes and rudimentary animatronic displays that depict events that range from morose to macabre to downright fucked up in nature.
Nope.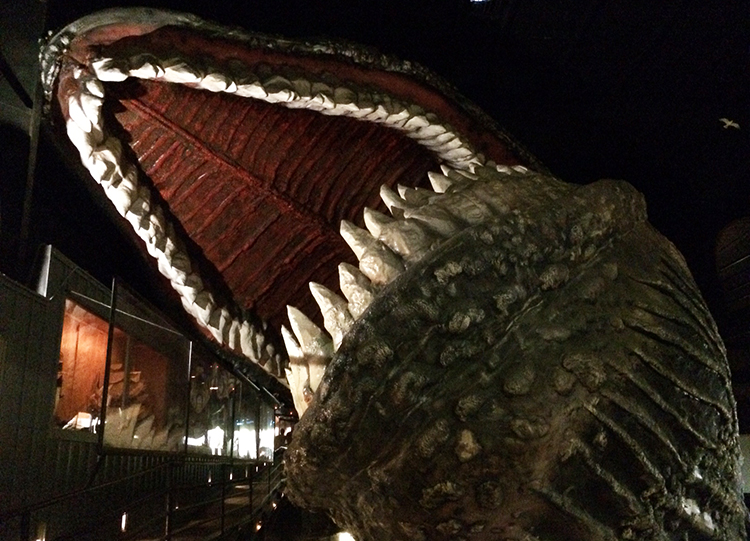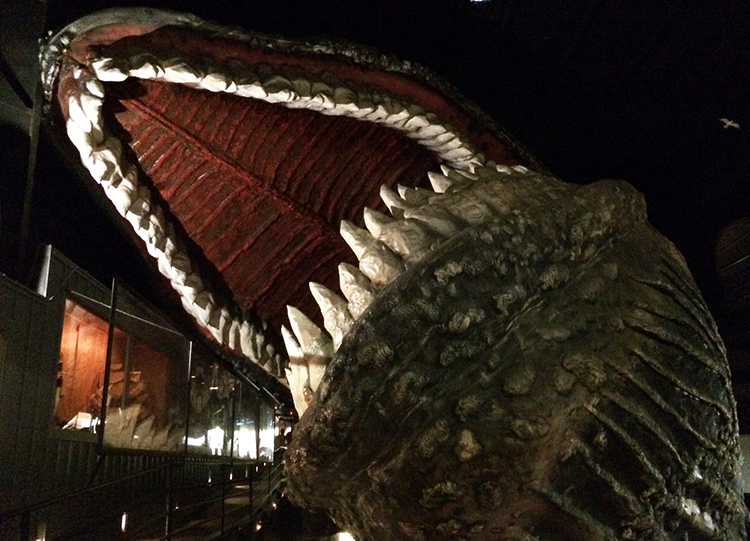 A massive installation like a 200-foot-high fiberglass "sculpture" of a sharp-toothed sea monster doing battle with a gigantic octopus is surrounded by displays of wooden ships, knives, old clocks, and antique artwork on pieces of ivory.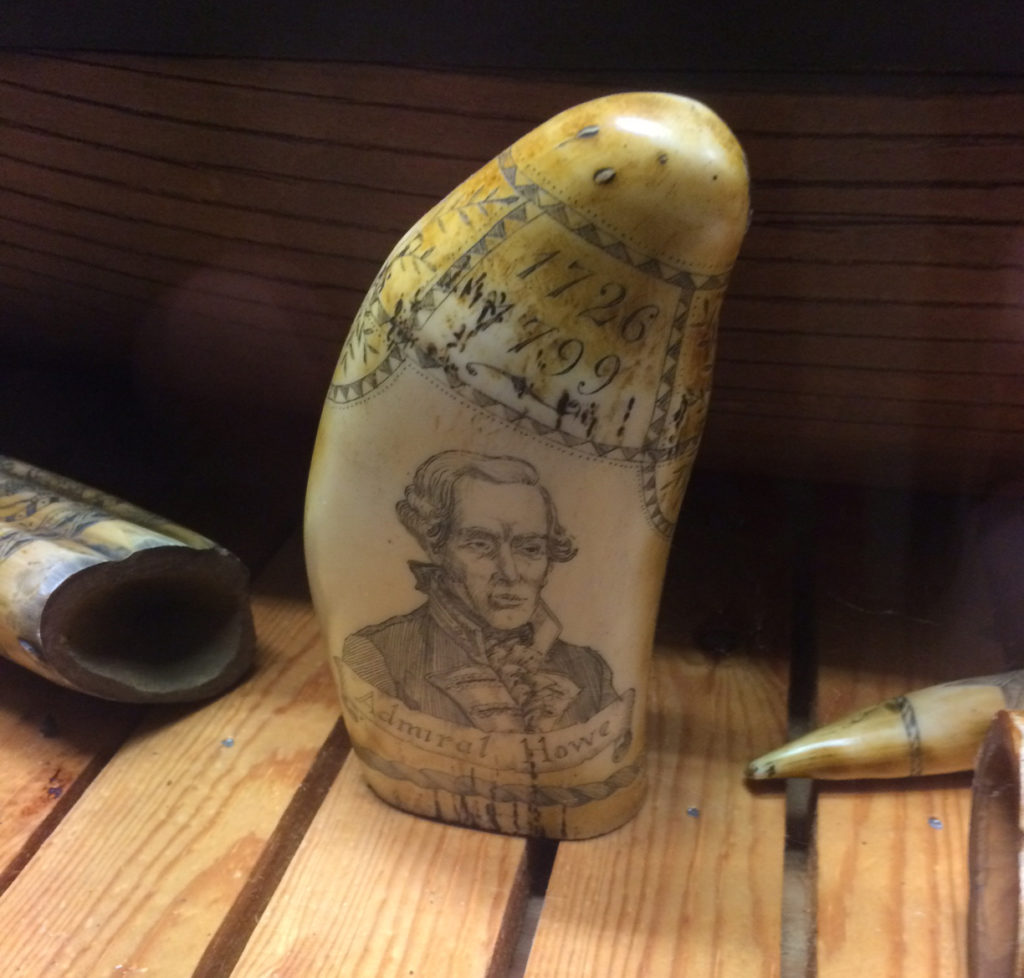 Apparently, the vast majority of the displays had their descriptions removed because they had outrageous and inaccurate claims about the items within. Reportedly, many pieces were forged, yet they remain in cases.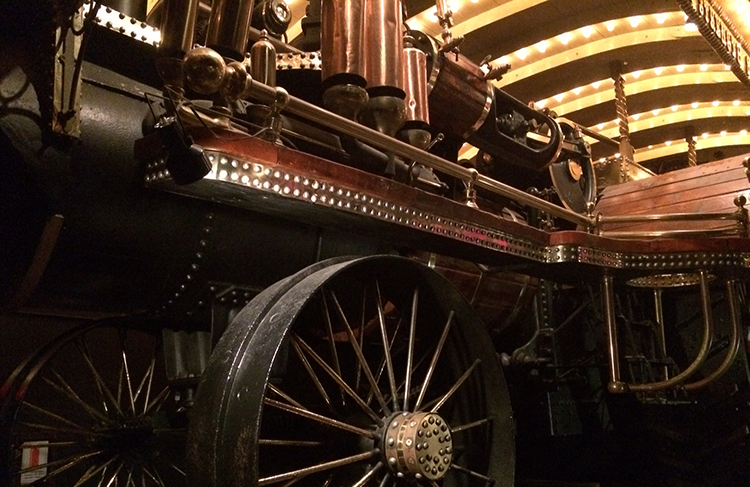 Other items, such as full-size train cars or an alleged Rube Goldberg Machine…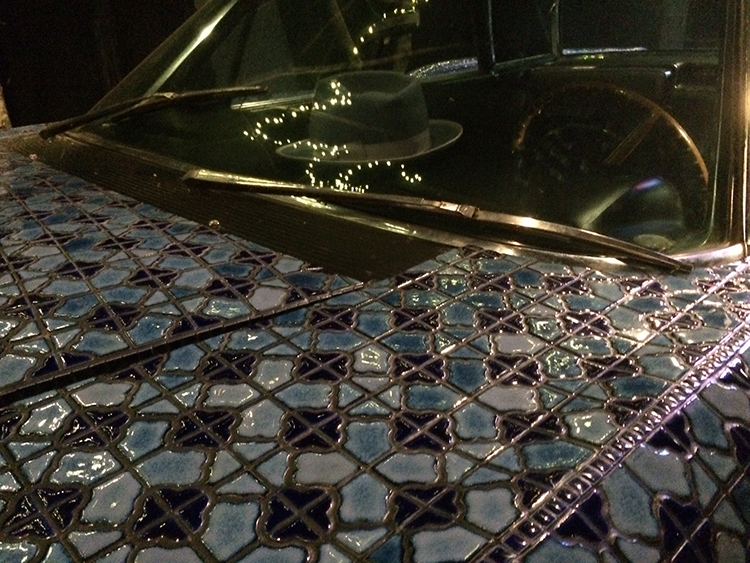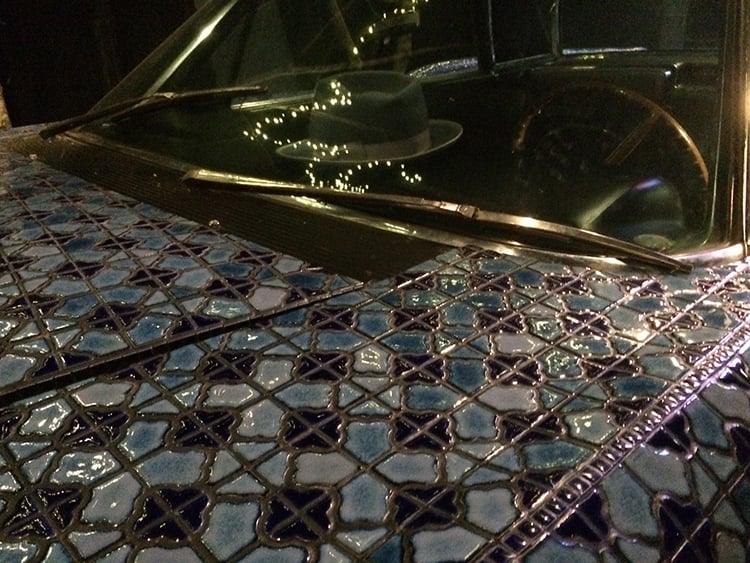 …or a muscle car covered in ceramic tiles leave visitors with more questions than information.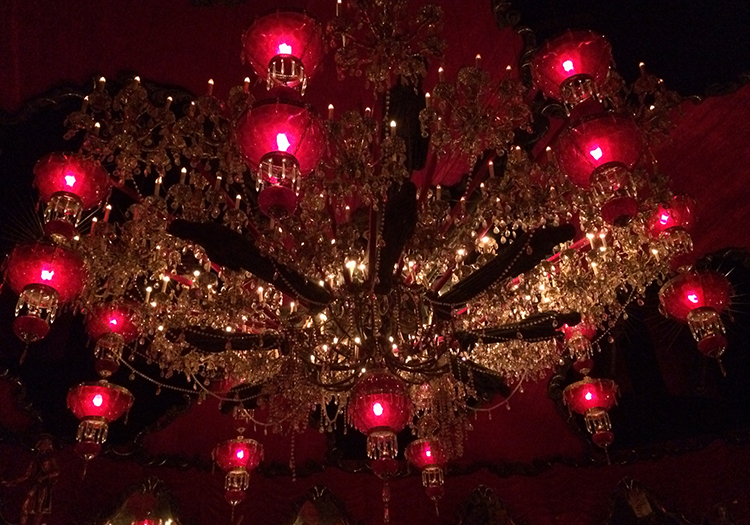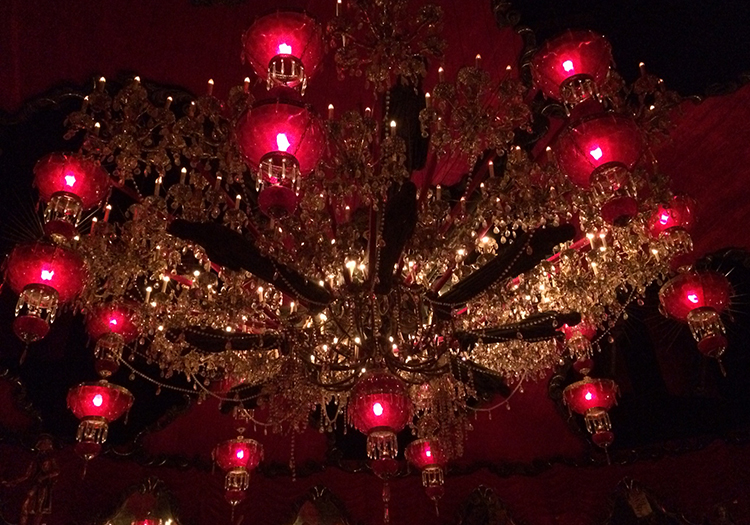 How did Jordan and his staff get these things into the winding, maze-like structure? Why are they there in the first place? What does anything there have to do with anything else there?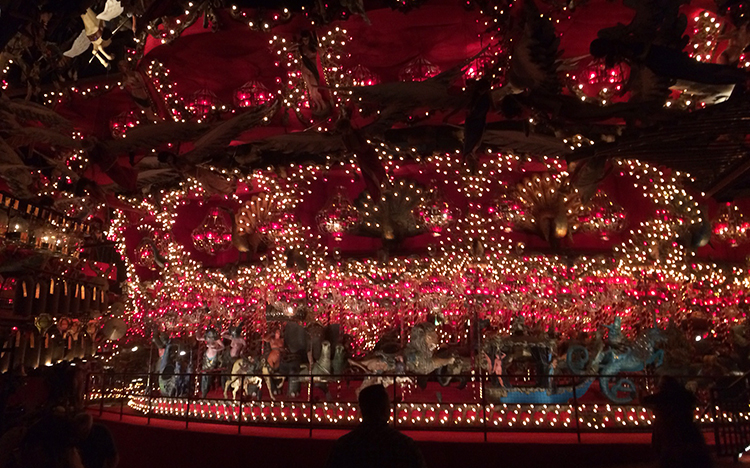 One of the few plaques left at House On The Rock is the one posted beside "The Largest Carousel In History." The rapidly-rotating 80-foot wide, 35-foot high, and 36-ton anomaly has more than 20,000 lights, exactly 182 chandeliers, and 269 animals. None of the animals are horses.
"Architectural Wonder" is the best, and perhaps only, way to describe House On The Rock. Those who venture to this man-made Wisconsin landmark will be left to gaze in wonder at what was built on Deer Shelter Rock so many years ago. Similarly, visitors will wonder about the motives and inner turmoil of the eccentric millionaire who built it, and why he needed such a place to exist. You can spend a lifetime at House Of The Rock and still be left to wonder what you missed. One thing you won't wonder is whether there's a place like House On The Rock anywhere else in the world. There isn't. Thank goodness for that.