The don't-call-it-a-buyout buyout of Journal Communications Inc. by Cincinnati-based E.W. Scripps Co., the subsequent spinning off of the company's newspapers into the locally controlled Journal Media Group, and the subsequent purchase of that entity by USA Today publisher Gannett Co. made for big, confusing headlines in 2015. Time will only tell how the voice of the once mighty JS will fare under its new ownership, but one thing's for certain: the Journal's website, JSOnline, will soon look a lot like the sites of other Gannett properties, including USA Today. In other words, awful.
According to the Milwaukee Business Journal, Gannett announced Thursday that it will soon place all 92 of its local daily newspapers—including 10 Wisconsin dailies—under its flagship USA Today Network. One site, the Louisville Courier-Journal, has already undergone the transformation. And here's what it looks like: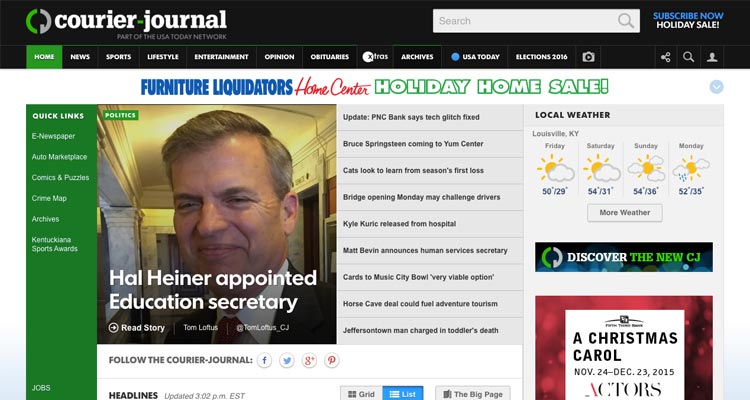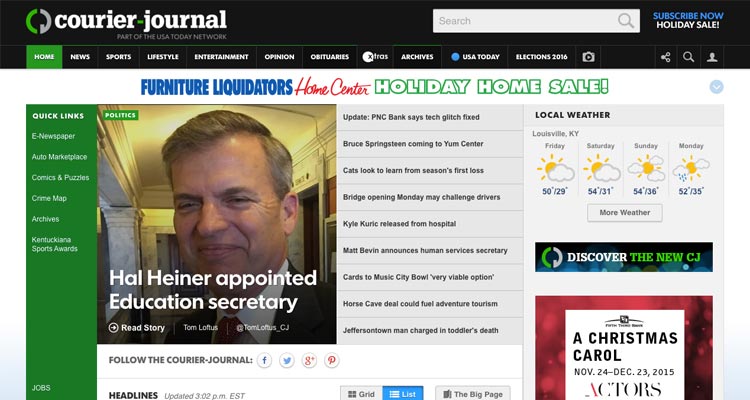 And here's the USA Today banner ad website, for comparison: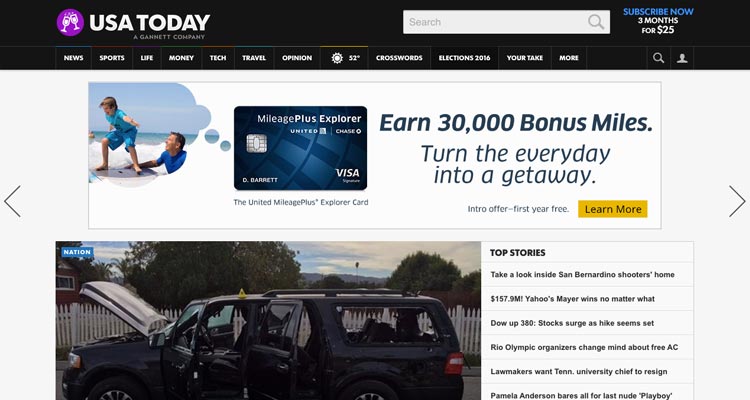 Though certainly far from flashy, the current JSOnline does what a good newspaper website should do: present a lot of news on a screen. The USA Today model, while clearly going all out with the whole "clean" web design thing, is more notable for empty spaces (and oodles of pop-up ads and videos) than news.
Gannett is expected to close on its $280 million purchase of the Journal Media Group in early 2016. No word yet on whether JSOnline's erudite commenting community will survive the transition.