Here at Milwaukee Record, we employ a sentient machine known as the Great Job Milwaukee Bot to keep track of the city's many appearances on dopey online lists, as well as any time a national publication deigns to acknowledges our pathetic Midwest existence. Enjoy?
For every three of four goofy lists Milwaukee makes an appearance on, there's at least one that is pretty great. Take a new one from none other than The New York Times. Yesterday, the Times included Milwaukee's Bronzeville neighborhood in its annual list of "52 places for a changed world." When you see one of your neighborhoods sharing digital space with Kyoto, Japan and Naples, Italy (and Cleveland), you know it's not a list of "Best U.S. cities for chunky dogs" or whatever.
"The 2022 list highlights places around the globe where travelers can be part of the solution," explains the Times. As for Bronzeville, it says: "With thriving businesses and the reopening of a noted museum, a Black district offers a sense of renewal."
Here's a bit more from the blurb:
Today's Bronzeville is supported by about $400 million of redevelopment funds from organizations like the Historic King Drive BID, P3 Development Group and Maures Development Group (all led by people of color). Symbolic of this reinvigoration is the reopening next year of America's Black Holocaust Museum. […] Nearby, businesses like Gee's Clippers (a barbershop housed in a 1930s bank) and the Bronzeville Collective (a retail space featuring local Black brands) elevate African American artistry, while the newly opened Maranta Plant Shop, Sam's Place Jazz Cafe and soon-to-open Niche Book Bar prove that Bronzeville is back.
Not only is America's Black Holocaust Museum (401 W. North Ave.) set to reopen February 25, it's set to do so with a $10 million commitment from an anonymous donor. Maranta Plant Shop, meanwhile (1739 N. Dr. Martin Luther King Jr. Dr.), is awesome, and we can't wait for Niche Book Bar.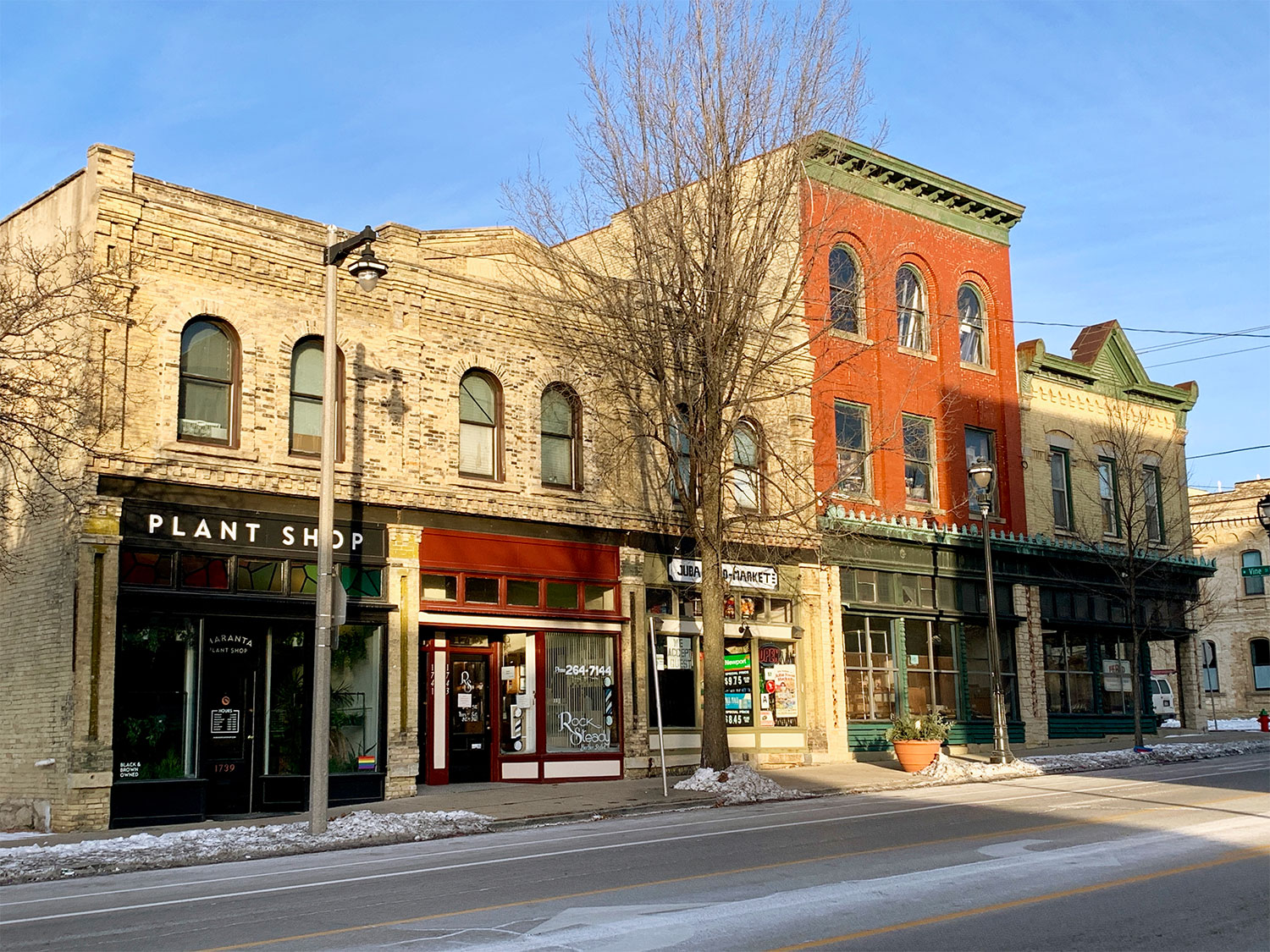 Great job, Milwaukee!
Exclusive articles, podcasts, and more. Support Milwaukee Record on Patreon.
---
RELATED ARTICLES
• Maranta Plant Shop adds food trailer, Tostada by Maranta
• Milwaukee's first Black- and Brown-owned plant shop, Maranta, opens April 14 in Bronzeville
• Help Niche Book Bar reach its fundraising goal and open the only Black-owned bookstore in Wisconsin