The "25 Facts" series features people, places, and things that make Milwaukee great. These articles are meant just for fun and we have nothing but love for everyone included. Brought to you by Boelter Blue.
Just like a Wikipedia page about the reliability of Wikipedia pages, the written history of Milwaukee is probably about 80% accurate and maybe 25-30% interesting. We'll do our best to keep this article as close to those numbers as possible. If you're the type of person who loves to mercilessly cram interesting facts into the earholes of your friends and family, well, we hope you'll find what you're looking for in another Milwaukee Record article.
Today, we will be exploring 25 of the less-interesting facts about some of Milwaukee's most interesting and all-around wonderful people, places and things. Much like past articles of this nature, what follows won't bombard you with intriguing or particularly useful information, but we're pretty confident that it's all stuff you don't already know. Enjoy!
1. An anagram for Coffee Makes You Black is Fumy Bookcase Elf Cake. Fortunately for any area Elves on Shelves, that particular item is not on the menu.
2. There are 10 fire hydrants surrounding downtown Milwaukee's Wisconsin Center.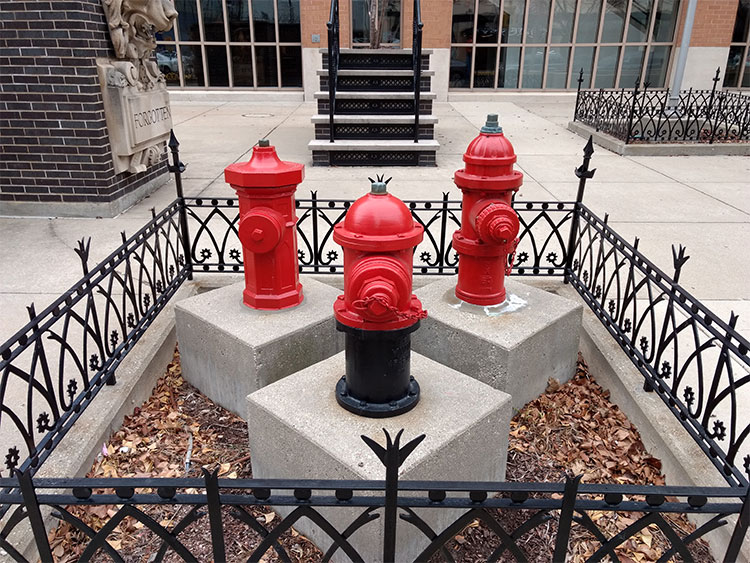 3. As of today's date, a search for "science" on the American Science & Surplus website yields 90 results; "surplus" yields 45 results; and "American" yields 24 results.
4. Of Babe's Ice Cream's 110+ flavors, seven of them involve mint.
5. YOU are reading this article on MilwaukeeRecord.com >
THE MILWAUKEE RECORD STAFF has eaten at Santino's Little Italy >
SANTINO'S LITTLE ITALY has several photos of Sophia Loren on display >
SOPHIA LOREN was in Grumpier Old Men with Kevin Pollak >
KEVIN POLLAK was in A Few Good Men with KEVIN BACON.
6. KEVIN BACON was in Black Mass with Johnny Depp >
JOHNNY DEPP was in Pirates Of The Caribbean: On Stranger Tides with Keith Richards >
KEITH RICHARDS bought a 1967 Fender Telecaster from Top Shelf Guitar Shop in 2015 >
TOP SHELF GUITAR SHOP is located next door to Odd Duck >
ODD DUCK gets stellar reviews for their bacon-wrapped Medjool dates >
BACON is the last name of famous film and television actor KEVIN BACON.
7. Battlebox Studios' glorious exterior artwork features 15 Sega Genesis controllers. There are also zero Sega Master System controllers, but that's okay. Not everyone likes Penguin Land like we do.
8. Three anagrams for Stag Barbershop: Bathrobe Grasps, Grapeshot Barbs, Absorb Hag Strep. These items are certainly not on the menu.
9. The last four digits of Stag Barbershop's phone number spell STAG,
The last four digits of Apollo Café's phone number spell CAFÉ,
The last four digits of Milwaukee Area Technical College's phone number spell MATC,
The last four digits of Float Milwaukee's phone number spell SALT,
And the last four digits of Café at the Pfister's phone number spell FVQT.
10. The Brass Rooster and The Hen House do not sell chicken. They sell great hats. Arby's (you've seen their logo) doesn't sell great hats. It sells chicken.
11. FVQT from #9 doesn't actually mean anything to our knowledge. However, if you take the last four digits of Café at the Pfister's phone number (3878) and make that into a date (March 8, 1978), you have the date that the Milwaukee Bucks beat the visiting New York Knicks 127-125 in double overtime at the MECCA Arena. That was the Bucks' second multi-OT home win over the Knicks during the 1977-78 season on the brand new Robert Indiana-designed floor. Another piece of Indiana's art, LOVE, exists in the form of a statue in Philadelphia's LOVE Park (a.k.a. John F. Kennedy Plaza). One of the men responsible for designing this park was Edmund Bacon, father of KEVIN BACON.
12. Camino's Kimcheese sandwich toppings, ranked by the population of each topping's country of origin:
1. American cheese (United States, ~326 million people)
2. Kimchi (North and South Korea, ~77 million people total)
3. Provolone cheese (Italy, ~61 million people)
4. Swiss cheese (Switzerland, ~8.4 million people)
13. Fixture Pizza Pub's specialty pizzas in order of the namesakes' years founded:
1. MKE Brewing Company (est. 1997)
2. Fat Daddy's (est. 1999)
3. Walker's Pint (est. 2001)
4. Great Lakes Distillery (est. 2004)
5. Rev Pop (est. 2006)
6. Walker's Point Tattoo (est. 2008)
7. D.I.X. (est. 2009)
8. Var Gallery (est. 2013)
9. Tin Widow (est. 2014)
14. In the Milwaukee-set 2004 remake of Dawn Of The Dead, a radio announcer advises Milwaukee County residents to avoid Miller Park. "Miller Park is no longer considered a safe haven. Please avoid the stadium and proceed to other locations." Aside from danger to the earned run average of opposing pitchers, Miller Park is actually a very safe place. In fact, there are 7 fire hydrants in its immediate vicinity and plenty more hydrants throughout the Miller Park property. If zombies ever come back to Milwaukee, proceed with confidence to the home of the Brewers.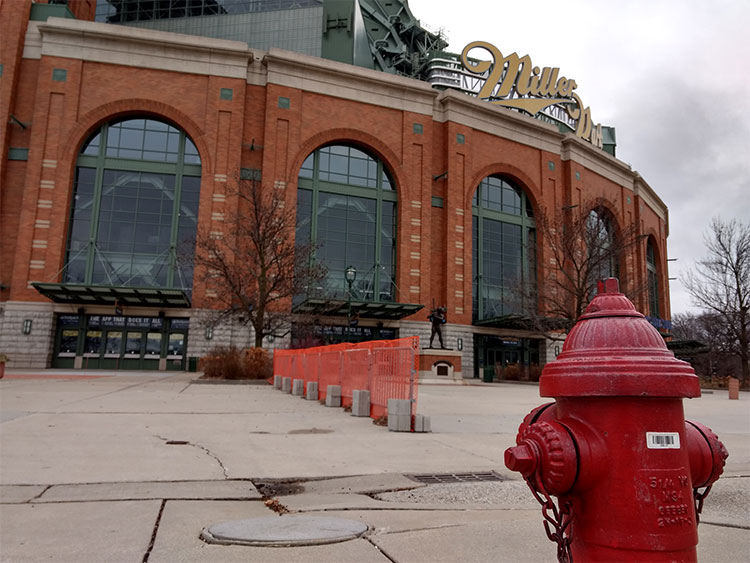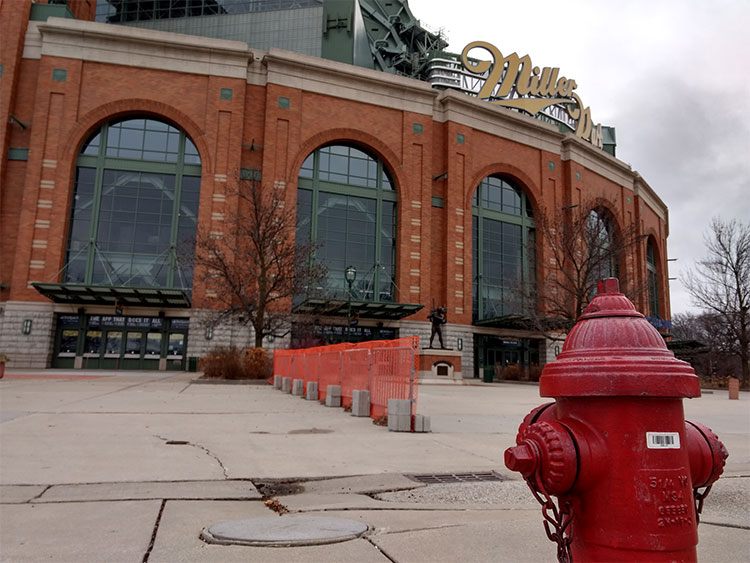 15. Northwestern Mutual Tower and Commons, 100 East Wisconsin Avenue, Milwaukee Center, 411 East Wisconsin Center, Chase Tower, Wisconsin Tower, and Hilton Milwaukee City Center were all the 2nd tallest building in Milwaukee at the time of each building's completion.
16. Lakefront Brewery is about a mile from the lakefront, as the crow flies.
17. By car, Milwaukee Lutherie is 9.3 miles away from Milwaukee Lutheran (High School).
18. Milwaukee became a city on January 31, 1846, exactly five years before Gail Borden announced that he invented condensed milk.
19. The building now known as the U.S. Bank Center officially opened on October 6, 1973, exactly 100 years after the passing of celebrated Polish explorer and geologist Sir Paweł Edmund Strzelecki.
20. The Beatles toured the U.S. in 1966, but they did not perform in Milwaukee. (They played here in '64.) However, Koss released stereo headphones with Beatles stickers on them in 1966. They were called Beatlephones.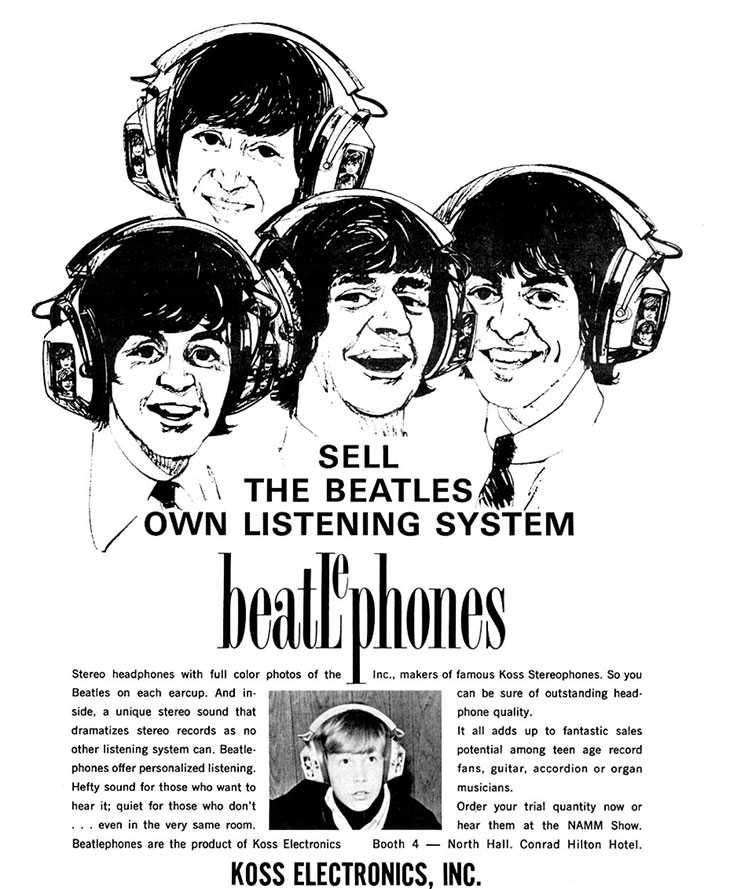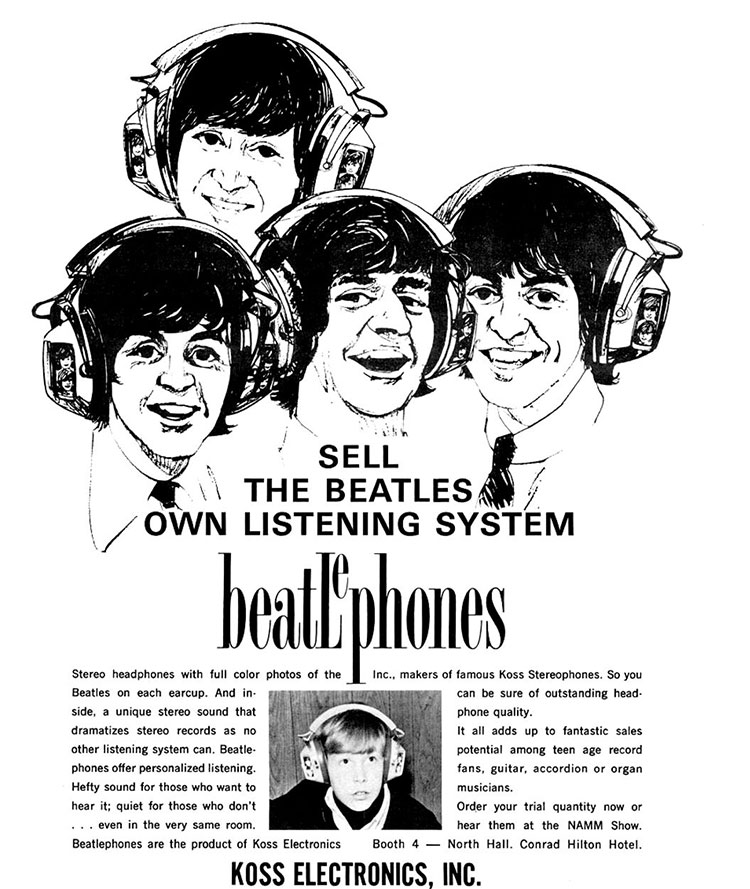 21. "Le Reve" is not French for "Lil' Rev."
22. Elevation at the Lowlands Group headquarters: 587 feet
Elevation at Highlands Café: 692 feet
So, they're not just clever names.
23. The Milwaukee Wave was founded on August 3, 1984—the same day that Mary Lou Retton became the first American woman to win an Olympic gymnastics medal, and also the same day that American Olympic swimmer Ryan Lochte was born.
24. "Gallomo" is the name used to identify written conversations in the early 20th century between horror mastermind H.P. Lovecraft and his author friends, Alfred Galpin and Maurice Moe. The name comes from combining the first syllable of each man's last name. Moe was a teacher and an amateur journalist who got to know Lovecraft around 1914. A high school teacher, Moe was very impressed with a student of his, Galpin, in Appleton, Wisconsin and he eventually introduced Galpin to Lovecraft. The three of them engaged in round robin correspondence over the ensuing years, discussing poetry and story ideas. Moe taught at Milwaukee's West Division High School, where film legend Spencer Tracy also attended. Milwaukee High School for the Arts eventually replaced West Division and is currently surrounded by six fire hydrants.
25. SPENCER TRACY (of Milwaukee) was in How The West Was Won with Eli Wallach >
ELI WALLACH was in Mystic River with KEVIN BACON.