The year 2018 was something. It was fun and it was depressing. It was difficult and triumphant. And on a professional note, it was one in which I've accomplished more than I ever have before.
Over the last 365 days, I wrote approximately 450 articles (including one for an out-of-state magazine). I recorded close to 30 podcasts, including one with a childhood hero and another with a former Saturday Night Live cast member. I helped produce 12 Public Domain music videos. I was involved in the creation, brewing, canning, sales, and delivery of a Milwaukee Record beer. I booked 50 events—a wide range of happenings that consisted of weekly concerts and monthly film screenings, stages at two massive local festivals, a handful of charity benefits that brought nearly $9,000 to Milwaukee Women's Center, a revived official holiday showcase, and occasional one-off performances by nationally-regarded comedians and musicians.
Along the way, I drove to Iowa to visit a bizarro Kwik Trip, took a boat to Michigan to eat at Big Boy, shared a Durty Burger with Randy from Trailer Park Boys, was moved to tears by some absolutely heartbreaking interviews, and formed a weird novelty football/punk band called Green Day Packers for some reason. It was by far the busiest year of my life, but it was also one where things finally seemed to start falling into place for me and, if I may be be bold enough to say, for this young publication.
The year 2018 also differs from recent annuals because it's the first year in a while where I made a point to try to take care of myself. In order to ensure I stuck to my search for a happy and healthier self amid all the rigors of small business ownership, I decided to make a series of articles out of it. Throughout the year, I sought inner peace, personal growth, and healthy choices while documenting my experiences with recurring '18 And Life To Go columns. As 2018 draws to a close, I thought it would be a good idea to look back on my year of attempted self-improvement. From acupuncture to The Whole30 diet, and a regrettable hour in a suburban salt cave, here's how I tried to find a better me in 2018.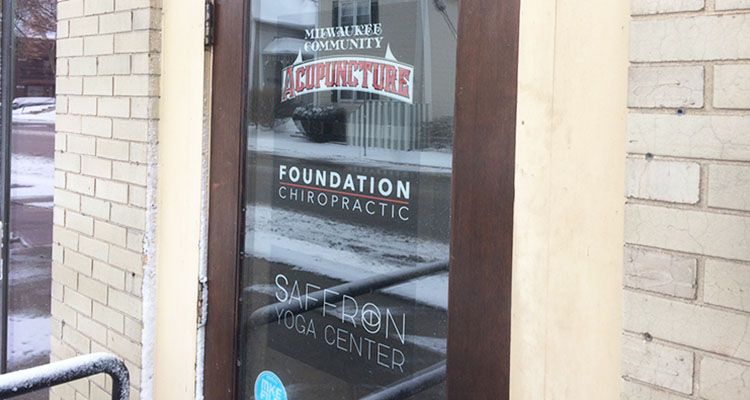 Acupuncture is the most relaxing thing you can do with 20 needles in your body
"The next thing I knew, Olive's trademark calm and soothing voice was telling me 45 minutes had passed and that I could stay longer if I wanted. I was stunned to see the sleeping woman was gone and different people were now in recliners nearby. How did 45 minutes pass? I had no idea whether I had slept or if I was lulled into some type of temporary trance. Maybe the needles worked. Perhaps they were merely placebos to, instead, force me to set down my phone, prop my feet up, and make my only task at hand to sit still and shut my goddamn brain off for the first time in…maybe forever."
Herbal remedies aren't what the doctor ordered, but they're effective nonetheless
"So what did I learn after a few weeks drinking herbs, scraping my tongue, and dousing my cold with a blend of berries? While I'm not going to rush out to burn sage and scoop colorful powders from the bulk herb bin to cure whatever ails me, I did see the benefit in incorporating some natural remedies into my everyday (or at least every now and then) existence to help re-calibrate and fine-tune my internal machine."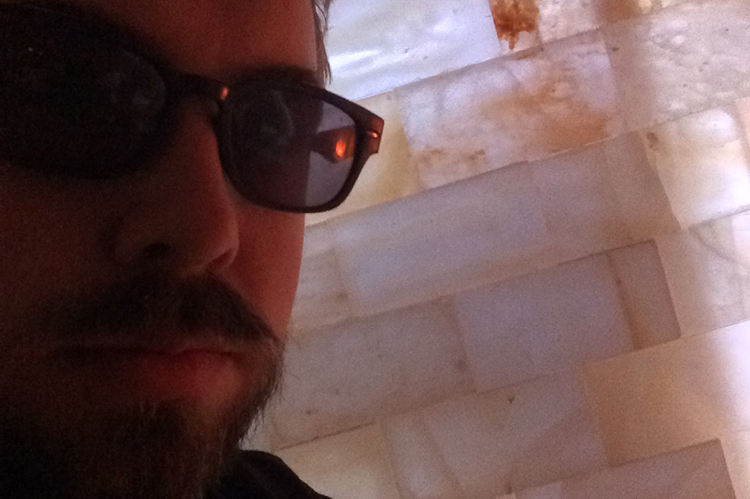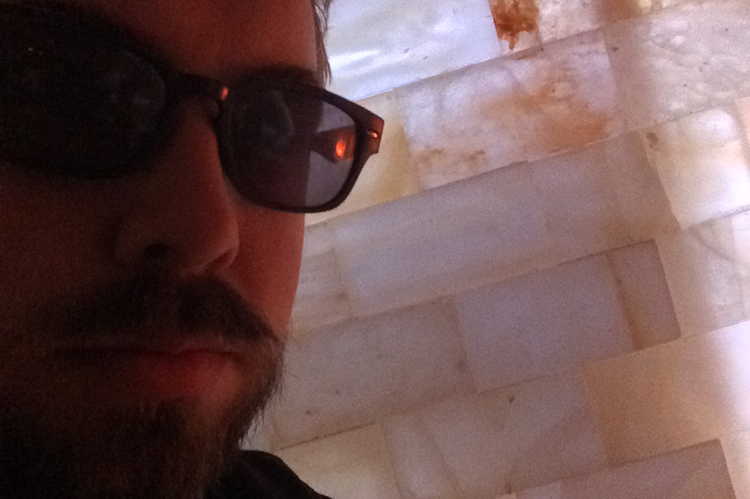 I had salt cave therapy in a suburban mini mall and all I got was this runny nose
"Near the end of the experience, my nose finally started to run a little and a couple coughs yielded at least some of the 'detoxifying' aspects that had been touted. Just as the byproducts I'd welcomed for so long began to kick in, the same employee who'd shut me in my 'cave' opened the door, turned on the lights, and told me my time was through. My skin was softer than when I entered and my sinuses cleared ever so slightly, but I don't think I reaped all—or even half—the purported benefits of halotherapy."
I dipped in and dropped out at Float Milwaukee
"Without light or sound, I quickly realized I could hear myself blink. Each time my eyes shut, it was like a bass drum was being stuck in some distant corner of my head. It, coupled with my steady breaths, seemed to work in concert and forge a rhythm. Meanwhile, the darkness in the pod seemed to narrow down to a pitch black point, then splay out again. I didn't know what I was expecting to experience here, but it was working."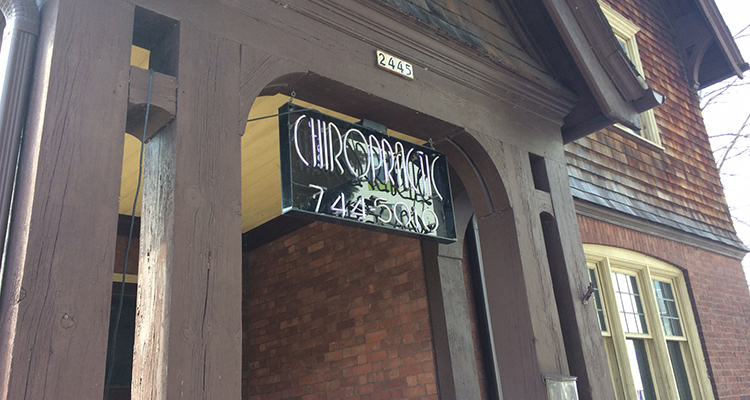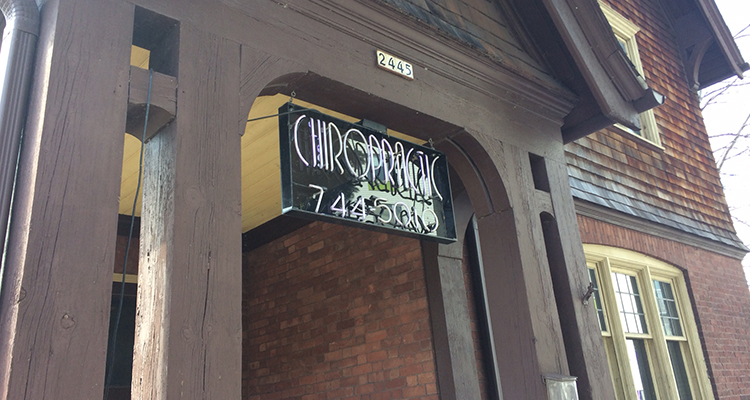 Chiropractic treatment is the best kind of crack
"With my head lifted, Dr. Zitzke felt around my neck and rubbed its surrounding muscles until she found what she was looking for. Again, I consented to the forthcoming adjustment and breathed in and out as I awaited what was to come. Like an action star breaking someone's neck with a swift turn, Dr. Zitzke forced my face to the left, letting loose a noticeable crack and instantly relieving head and neck tension I didn't even know I had. Then she did so on the right side. It felt amazing."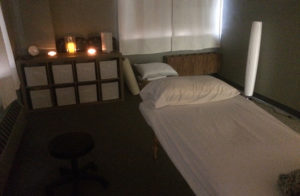 Intuitive Reiki blends therapy and telepathy with the human touch
"After more than an hour, my session was over. Kristine gave me a quick summary of everything: I'm protecting myself, I need to find myself, I'm living in a fog, I drink too much coffee, I eat too much salt, and something about my right knee that didn't really apply to me. I was warned I might feel increased energy in the days that followed, but that didn't really happen. In fact, I had no energy the next two or three days because, on her recommendation, I decided to take a break from coffee."
My long, boring odyssey off alcohol and on The Whole30 diet
"Regardless of my regrettable end date, I made it all 30 days without stumbling. In all, I lost 16 pounds. In the process, I gained an appreciation for those who choose to live an entirely sober life and I learned that I still had willpower when I wanted to, which I hope continues in my food choices post-Whole30. Yes, I got extremely drunk on Tuesday (my tolerance is terrible now!) and I ate a burrito, but I feel this fad diet was both a way to go into a busy-but-fun summer with more energy and less weight than before, and a reminder that small decisions about what you put into your body every day can add up in positive and negative ways."
Reflexology struck a nerve, but did it work?
"After coming in and out of my foot-focused trance for about half an hour, Melissa told me my treatment was over. She told me I have a lot on my mind, as evidenced by the constant wiggling of my toes, even when I was in my most comfortable state. Tenseness she noticed in the middle of my foot let her know my liver might be a problem area, and she told me I need to drink more water. That pretty much concluded her intuitive portion. It wasn't exactly a psychic reading and it certainly wasn't an annual physical, but I accepted her diagnosis nonetheless, along with the $60 bill for my hour-long session."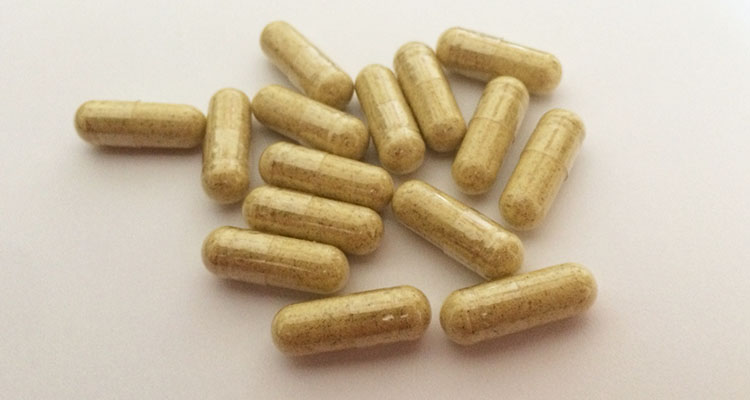 I took CBD capsules for 10 days to see what all the buzz was about
"At the end of the day, if you desperately need respite from significant anxiety, insomnia, or emotional turmoil, I wouldn't put all your reliance on Charlotte's Web. However, if you're like me and you just wish to partially dull the din of sounds, expectations, and stimuli that dominate your existence and/or you want a minor ally in approaching some semblance of relaxation in a society that's no longer built for comfort, follow the arrows and try to integrate CBD into your life. It's a little pricey, but worth having in your cabinet to take when the clouds mount and the world gets too loud to take."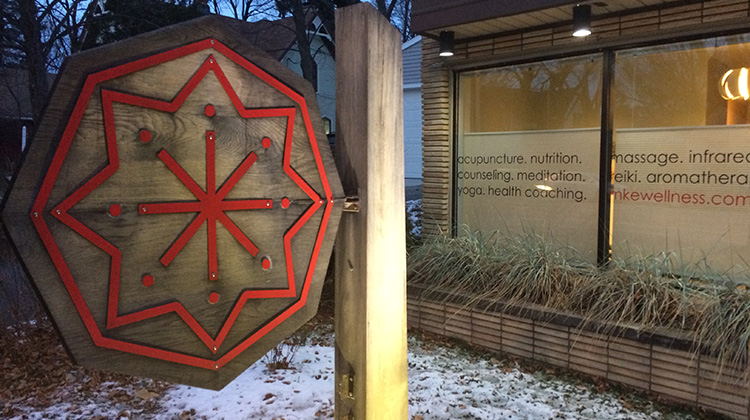 Infrared sauna therapy takes hotboxing to the next level
"Seated in the chamber, I waited for some…any of those things to occur. The lack of humidity made this far more tolerable than traditional saunas. At first, I didn't know what to do. Within a few minutes, the answer became clear to me: just sit there and sweat. Perspiration started beading on my forehead, then my arms, then down my back, then everywhere. By the 15-minute mark, I was saturated. Sweat pooled beneath me, dripped off my beard, and collected at my fingertips. As I passed the recommended 20-minute mark, any movements I made produced a sloshing sound. I've never sweat more in my life."
Intermittent fasting stops the clock on holiday weight gain
"I'm far from an expert and I'm still not exactly being mistaken for Terry Crews, but I can't speak highly enough about intermittent fasting. Whether you choose to eat from 11 to 7 or you prefer a different span of time, all you have to do is pick and eight-hour block and stick to it. It's that easy."
Bonus things I tried and didn't write about
– Over the summer, I got a deep tissue massage at Delaware House. It was the first massage I'd ever had, and I loved it. It really paid off. However, I ultimately realized nobody would want to read about me getting a massage, so I spared you from a column about it.
– I've dabbled with a meditation ap a few times throughout the year, but it just didn't seem to take. At some point, I think I'll try meditation that's led by someone, but telephone prompts couldn't get me to focus and let go of everything around me.
– I signed up for a "Laughing Yoga" course that's offered by MPS. Days before the $6 class was to happen, it was rescheduled due to "lack of interest." A month later, I showed up at the high school where the first class was to be held, only to learn it had moved to another school on the other side of town. So I missed my $6 Laughing Yoga class. It might be for the better anyway, as I imagine it would've been more entertaining than beneficial.