In Miscellaneous Milwaukee, we take a stroll through the aisles of Antiques On Pierce to unearth strange, curious, or valuable Milwaukee artifacts.
ITEM: MILWAUKEE ADMIRALS / LAZER 103 HOCKEY PUCK
YEAR: 1995?
PRICE: $12.50
Marvel claims that Infinity War is the most ambitious crossover event in history, but may we suggest an alternative? Feast your eyes, hockey and hard rock fans, on this Milwaukee Admirals / Lazer 103 promotional hockey puck. Sponsored by Pepsi. From 1995. We think.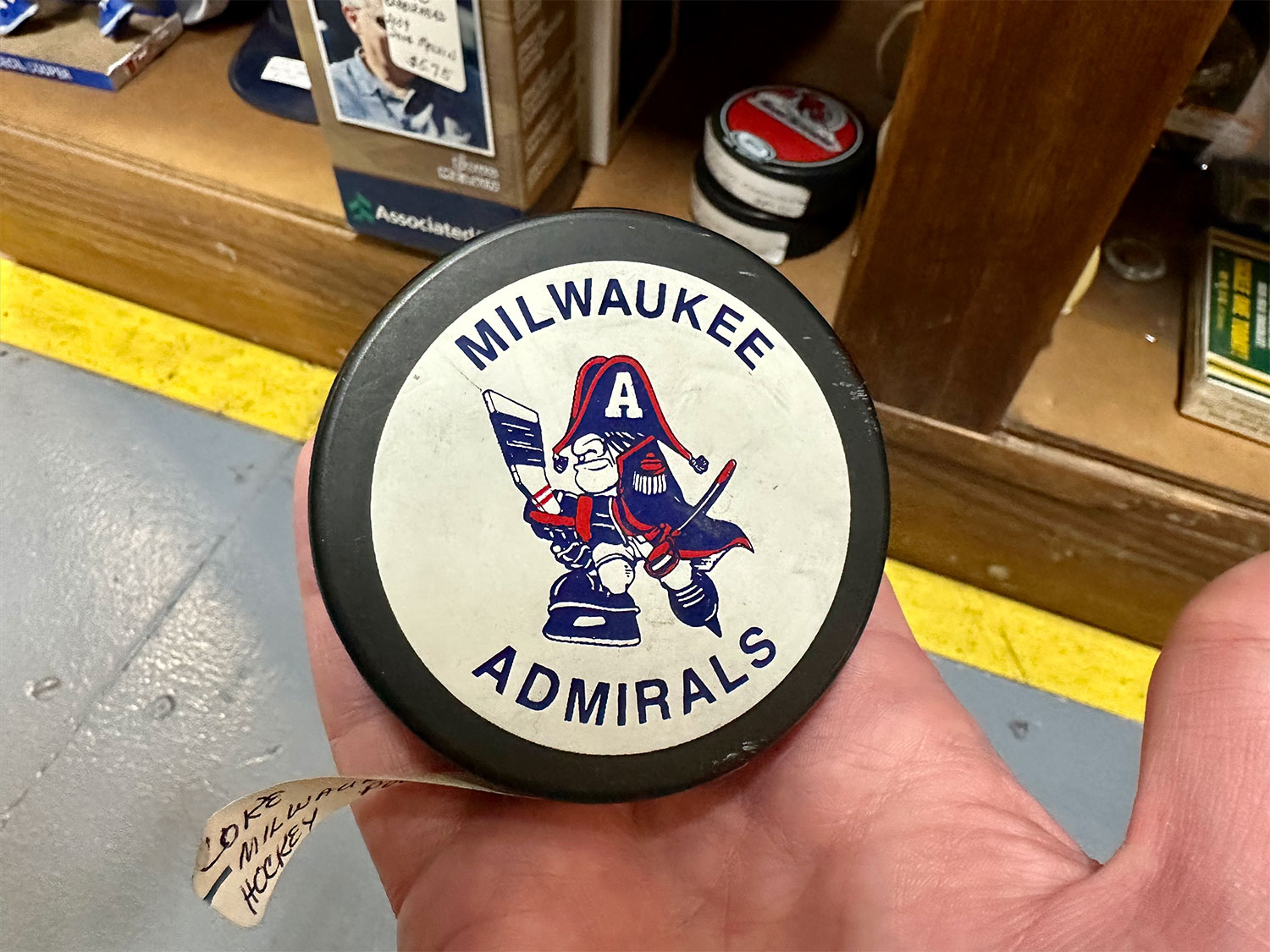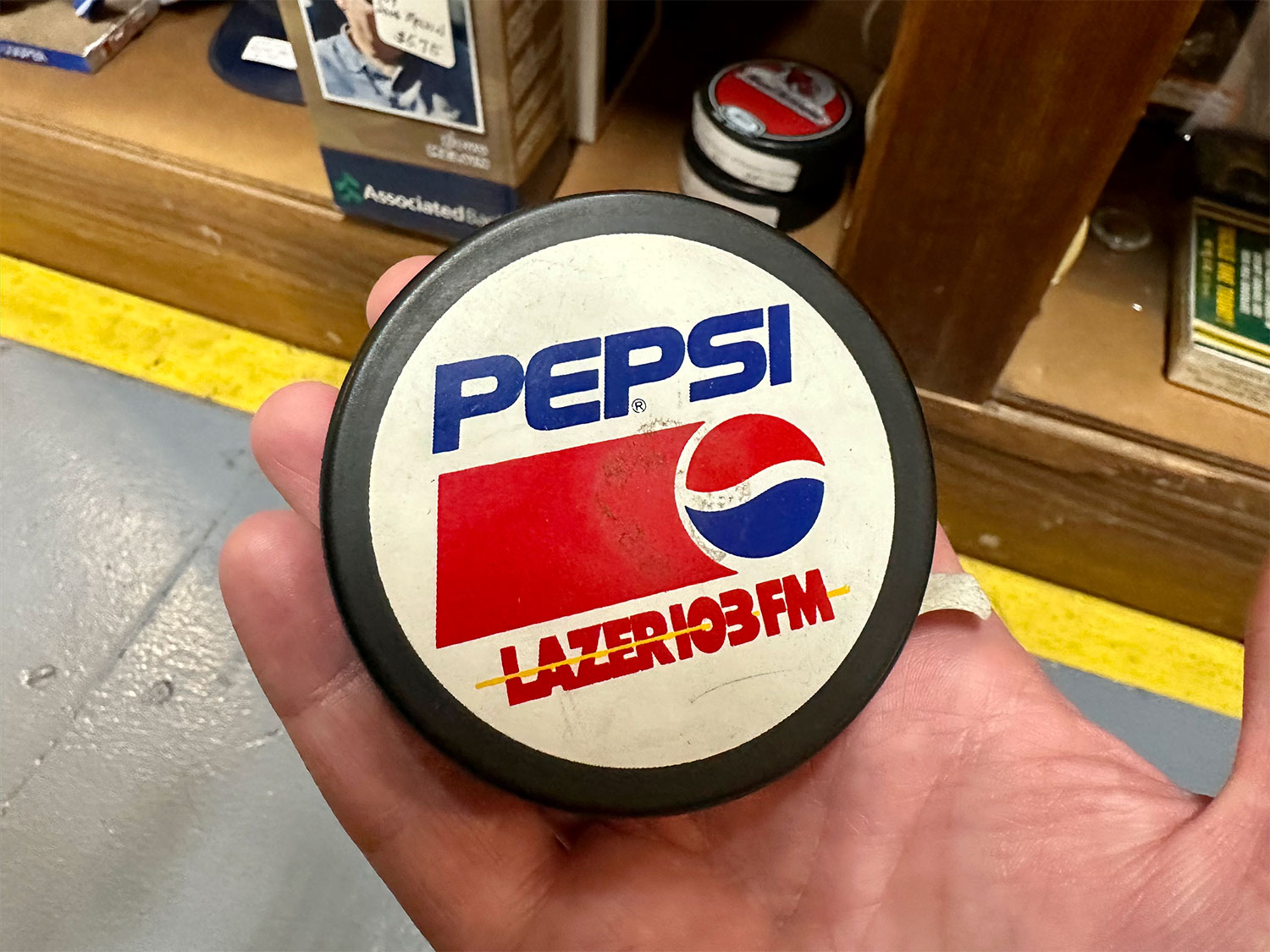 We're getting that year from a lonely eBay listing, but it more or less checks out. The Admirals used this particular logo (their best, in our opinion) between 1982 and 1997; Lazer 103 brought the rock to Milwaukee's airwaves from 1986 until 2005. And we sort of remember one of our younger brothers having one of these back in the day, and '95 sounds about right for that.
These days, the Admirals sport a pretty-good logo that looks like something from Disney's Haunted Mansion ride…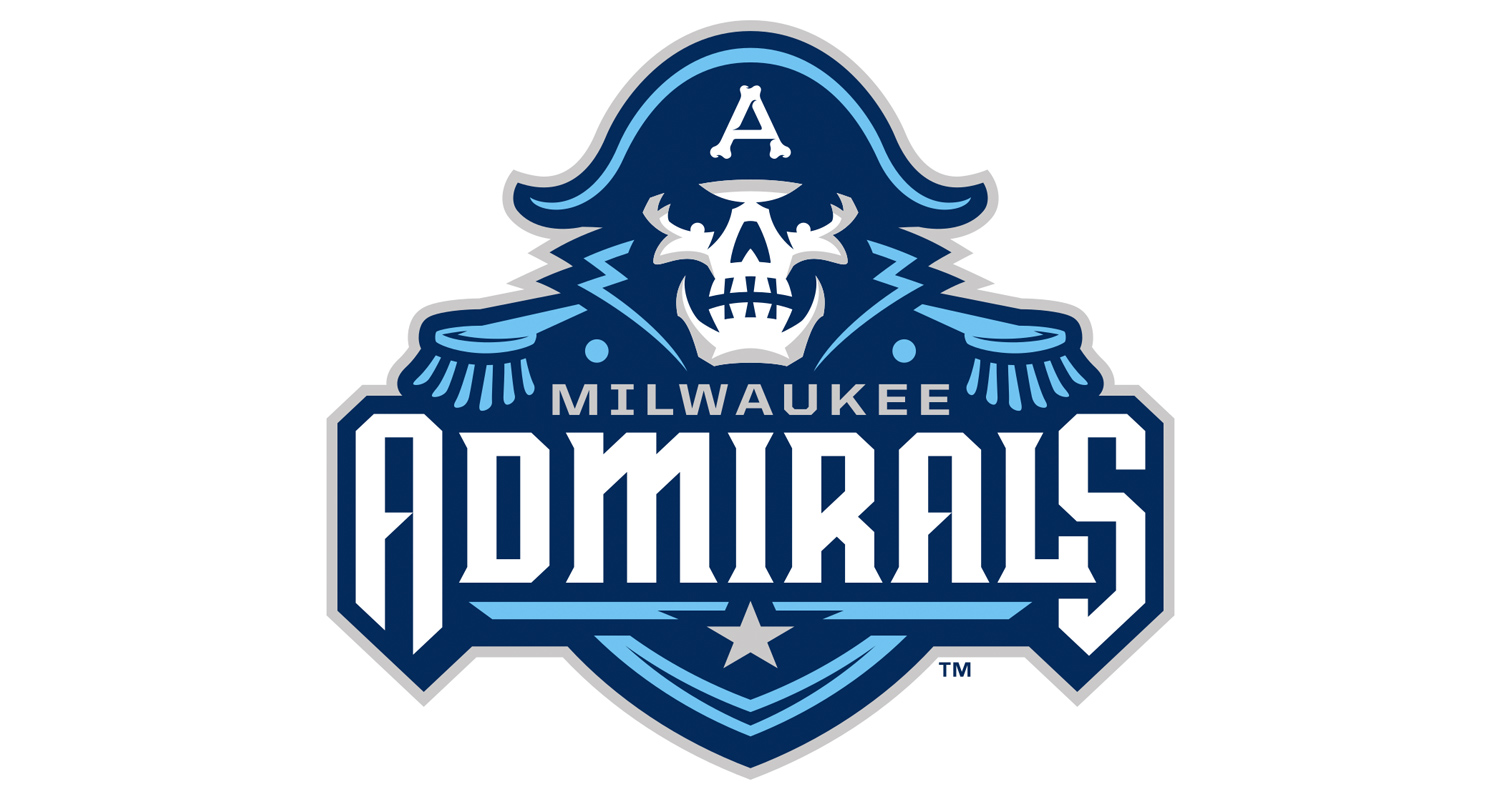 102.9 is now The Hog, and its hog mascot is named—we shit you not—"Dr. Squealgood." And speaking of antiques, The Hog still broadcasts the Bob & Brian show! Zing! [cue wheezing rant about Biden or whatever, 17 minutes of commercials]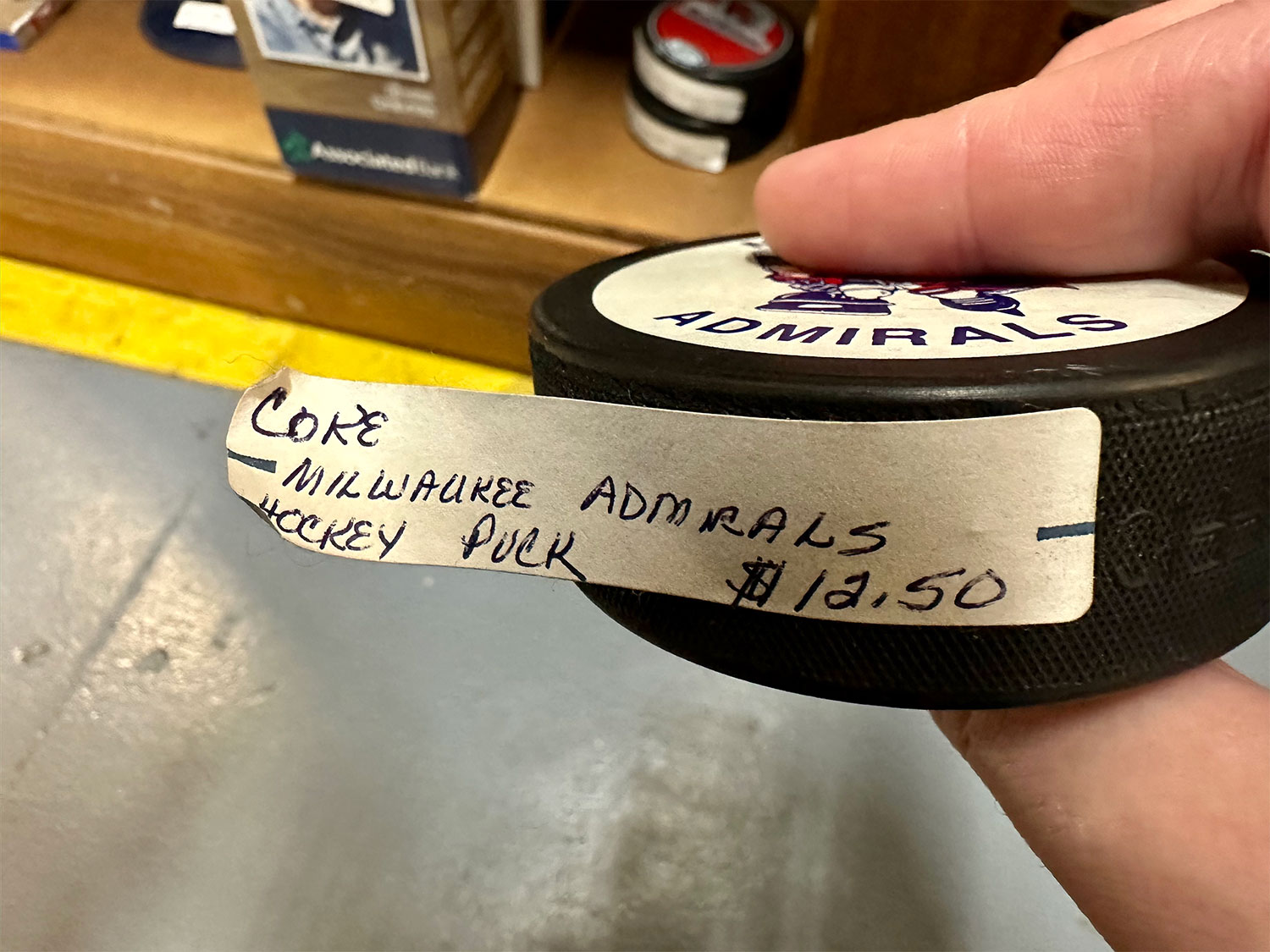 Anyway, here's a full Admirals game from 1995! (Spoiler: the Houston Aeros win in a shootout.)
Exclusive articles, podcasts, and more. Support Milwaukee Record on Patreon.
---
RELATED ARTICLES
• Miscellaneous Milwaukee: Great Circus Parade poster (1991)
• Miscellaneous Milwaukee: Uecker's Ride For The Arts poster (1988)