While we fully acknowledge there are far more important things to think about right now—such as a global pandemic, as well as a number of national protests against police brutality, police militarization, and the murder of George Floyd—it's understandable to pine for some of summer's simple pleasures. Like baseball, for example.
The Milwaukee Brewers were supposed to start their season March 26. However, COVID-19 concerns forced the Brew Crew (and every other Major League Baseball team) to postpone the start of the 2020 season indefinitely. There's no clear timetable for when—or even whether—Brewers baseball will return this year. No doubt longing to see the Brewers take the field again, Milwaukee Record contributor Kyle Lobner recently asked if he could write about some things he misses about baseball season. Here are those things.
•••
The "out of nowhere" guy
When you go to a basketball game or a football game, you generally know who the story's going to be: The game may involve lots of players but the narratives tend to revolve around the same handful. By its very nature, baseball is different and on any given day, someone you barely know might emerge as a hero.
Most fans didn't know who Chris Saenz was, for example, before he shut out the Cardinals for six innings in a spot start for his MLB debut in 2004. Junior Guerra was a veteran minor league journeyman before he emerged as the ace of the Brewers' pitching staff in 2016. Tyler Saladino had just 17 home runs in over 300 MLB games before hitting grand slams in back-to-back contests in 2019. Any day at the ballpark might end up with the game in the hands of a previously anonymous player who thrusts himself into the spotlight.
Being the first one in
Here's a statement that might cost me some fan credibility: I don't particularly enjoy tailgating. I do it on occasion, but I'm too impatient for it. I can still specifically recall a day when my tailgating group arrived late and tried to start a charcoal grill less than an hour before game time. I ended up eating the first brat off the grill (undercooked) and leaving them behind to go inside early.
What I do enjoy, however, is being one of the first people into the ballpark and feeling like that entire world is just for you, if only for half an hour. Grab food without waiting in line, walk the concourses before they get overrun with other fans, or just find your seat early and enjoy the quiet and calm for a while before a sweaty stranger sits next to you and invades your personal space.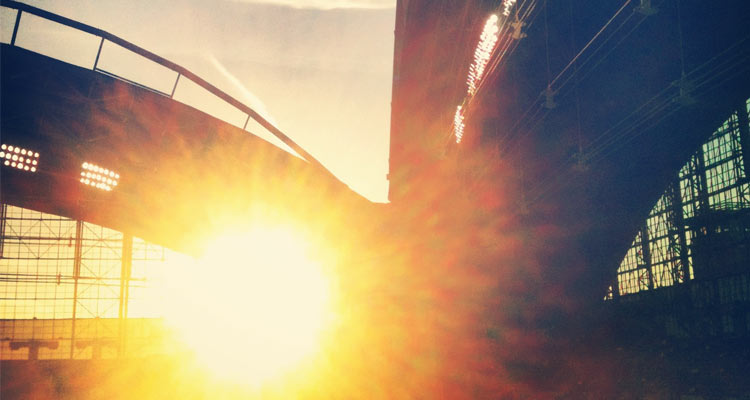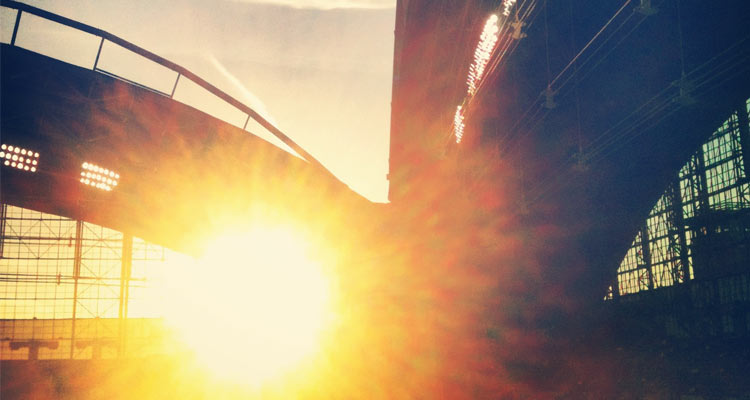 Record chases
The Brewers have played over 8,000 games in franchise history, which makes it all the more amazing that sometimes things still happen that no one has seen before. Sometimes they're small things: No one stopped the game to acknowledge the moment, for example, when Jonathan Villar tied a franchise record by walking in his ninth consecutive game in 2016. Later that same season, I was in the press box for a game where the Brewers scored in every inning, a feat rarer than a perfect game. I was one of the few people in the room who noticed or cared, but I have my scorecard from that day framed in my office.
Like snowflakes, no two baseball games are exactly the same. Even if thousands of people have sat in that seat before you got there, you might see something none of them witnessed.
The sudden shock of a home run
It's easy to fall into the rhythm of a baseball game. The pitcher winds and throws to the catcher hundreds of times, with most of those throws resulting in relatively mundane outcomes. Any one of those instances, however, could be the one that brings everyone to their feet.
While fans are occasionally fooled by warning track fly balls or other solid contact, there's something about the instant when a batter makes contact on a home run that just feels different and sends a wave of excitement out into the crowd. In an instant, everything goes from ordinary to extraordinary, and it's a feeling that's hard to replicate outside of sports.
Extra innings
I write a lot about long games at Today in Brewers History, because I find them fascinating. Once you get past a certain point in an extra inning contest, almost every pitch has one of two outcomes: 1. It decides the game 2. It makes for a better story.
Consider, for example, this 1991 game where the Brewers and White Sox both scored three runs in the 15th to extend a game that ended up going 19 innings. Or this one from 2015, where the Brewers and Diamondbacks both walked the tightrope across eight consecutive scoreless innings before Martin Maldonado walked it off with a solo home run in the 17th. Many of my favorite Brewers memories are from evenings that ended up going long into the night.