The 2018 season has been a tough one for the Green Bay Packers. As we all know, last week's loss to the 2-9 Arizona Cardinals at Lambeau Field was immediately followed by Mike McCarthy's firing. The team has started shutting down valued players and seems to be shifting its focus to next season, as reaching the postseason has become a near impossibility for Green Bay this year.
Like most things in life, continuing to watch the Packers this year might seem like a meaningless practice. However, there are some reasons to keep paying attention to the team during this four-game stretch. If you're struggling to find a purpose to back the Pack in the remainder of this disappointing season, hopefully this list will be of use to you. Here are 12 reasons to keep watching the 2018 Green Bay Packers.
The Joe Philbin era begins now (and probably won't last very long)
Following McCarthy's dismissal last weekend, the team appointed Joe Philbin to the position of interim head coach. The former Dolphins coach is just the sixth person to serve as Green Bay's head coach in the last 30 years. In all likelihood, Philbin's time at the helm won't extend beyond the next four games. But if he wins out, who knows?! No matter if his time is a brief interim gig or if this is an actual audition for the job, memorize this face.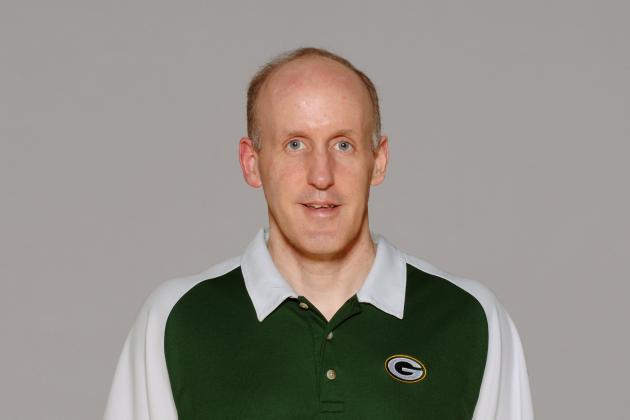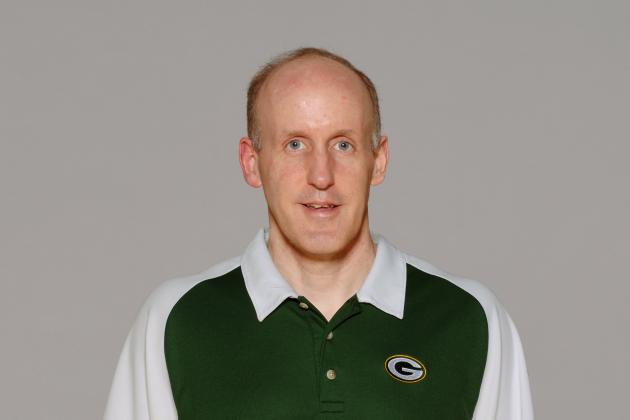 Aaron Rodgers can still be amazing
Yes, 12 has been a bit "off" the majority of the season, but he's still one of the best quarterbacks in the history of the NFL, and most teams would gladly accept a struggling Rodgers over most other quarterbacks at their best. No matter how these final four games play out in the win column, you're bound to see Rodgers do at least a few incredible things with his arm and his feet before the season is through.
There's no place like Lambeau Field in December
Often imitated and never replicated, there's simply no place in the world like Lambeau Field in wintertime. Including Sunday's Green Bay-Atlanta game, the Packers host two more home games this year. Whether you're watching people clustered at the historic stadium from the comfort of your own home or you bundle up and head to the game itself, Lambeau in December is a truly special thing. Also, lots of fans are eager to give up their tickets, so it's pretty cheap to catch a game in person these days.
December in Wisconsin sucks. What else are you going to do?
Honestly, as much as Wisconsin loves its Packers, the team also serves as an excuse for people to leave their lairs, temporarily shed their seasonal depression, and socialize with others over food, drinks, and the communal practice of screaming obscenities in the direction of referees and Joe Buck. Are you really going to start your lonely winter hibernation four weeks early because the Packers probably won't make the playoffs? Suck it up, and enjoy fattening food and some touchdown shots (however limited they might be lately) with friends, loved ones, and strangers. What else is there to do? Sure, the Bucks are off to a great start, but…
The Bucks don't play until 5 o'clock this weekend
So you can easily watch (or even attend) Sunday's game and be home in time for Milwaukee's tip-off in Toronto.
You'll have context for Kato Kalen's tweets
If there's one positive thing about this terrible stretch of Packers football, it might be watching Wisconsin ex-pat and O.J. Simpson house guest Kato Kaelin's Twitter meltdowns that accompany every short series, each Green Bay turnover, and every opposing team touchdown. Really, anything is fair game for his #puke and #vomit musings. You're probably going to see him freak out online every Sunday this month. You might as well know what he's complaining about.
Equanimeous St. Brown
It's a fun name to say and he's a fun player to watch. Get some quality time with EQ and watch the rookie receiver get increased reps as the season draws to a close.
This stretch is a chance to say goodbye to players who might not return
Whether done to clear salary cap space or as a result of diminishing capabilities on the field, Green Bay will be forced to say goodbye to at least a few veteran players this offseason. Just some of the players predicted to be on the chopping block include Clay Matthews, Bryan Bulaga, Jimmy Graham, Randall Cobb, Nick Perry, and Tramon Williams. So if you want to give that number 18 jersey one last spin around the sports bar or dust off that Mrs. Clay Matthews T-shirt again, the window of relevance might be closing.
Gerhard de Beer might be activated!
If you somehow missed the news last week, the Packers signed a South African-born rookie tackle name Gerhard de Beer to their practice squad. A lot will have to go wrong for him to make the roster this season, but there's still a chance de Beer will be here before it's all said and done.
There's still a Bears game on the schedule
Even when the Packers aren't officially in contention, there are still two crucial games on the schedule each and every season. No matter the record or playoff odds, games against the Bears are always important. It's the greatest rivalry in pro sports. Green Bay travels to Chicago to play on December 16. There, the Packers have a chance to play the role of spoiler to a NFC North-leading Bears team…or maybe even have a say in their own playoff destiny.
A winning record and a playoff spot are technically still possible
We're not holding our breath, BUT if the Packers win out, they'll end the season with a winning record (Thanks for the tie, Daniel Carlson!). Better yet, winning the next four—and getting lots of help—could potentially give Green Bay a Wild Card spot in the floundering and top-heavy NFC. Depending on how the Packers…and, like, six other teams do this weekend, that door might be closed and locked by Sunday afternoon, but there's still a chance right now.
Milwaukee Record Halftime Shows at Cactus Club
We're not fair weather fans here at Milwaukee Record. As long as the Packers are playing, we'll be there…or, more accurately, at Cactus Club to support the green and gold. Best yet, we've saved some excellent acts for the final four Milwaukee Record Halftime Show installments. This weekend, Amanda Huff (fresh off winning three Radio Milwaukee music Awards and being named on every year-end list in town) will perform. A "secret band" will play December 16 (stay tuned for news on that), followed by Yum Yum Cult on December 23, and a regular season finale from Knaaves on December 30. As always, High Life is on special ($10 buckets!), there's bleacher seating, you can enjoy free brats and snacks (feel free to bring something to share), and Cactus has good/supportive vibes aplenty. We hope to see you there! Go Packers.