It wasn't supposed to be this way. The Old Northwest's three-song EP, Lowland Hymns, was originally intended to see the light of day during a Sugar Maple release show (which was to feature support from Hello Death), with limited copies to be made available at Rushmor Records the following day as part of the Bay View shop's Record Store Day festivities. Of course, COVID-19 had other plans.
On account of the worldwide pandemic (which is still very much in full swing in the U.S.), the release show was canceled. Record Store Day was first moved to mid-June and, eventually, postponed until Saturday, August 29. Similarly, The Old Northwest was forced to push the release of Lowland Hymns to June 19 as a result of printing and shipping delays tied to COVID-19. Though it took longer than expected and it came with its ups and downs, based on both the look and the sound of Lowland Hymns, the EP is well worth the wait.
The long-awaited release was recorded by Didier Leplae at Mathwiz Music last November and subsequently mastered by Justin Perkins at Mystery Room Mastering. Clocking in just shy of 20 minutes, the band's trio of completely improvised pieces was captured in one take in a live room with no sound separation. The three-piece "doomgaze" outfit's latest effort is largely instrumental, semi-psychedelic, and draped in darkness. The Old Northwest even admits the EP's three songs "crawl through despair, build towards hope, and ultimately spiral into the murky distance from whence they came."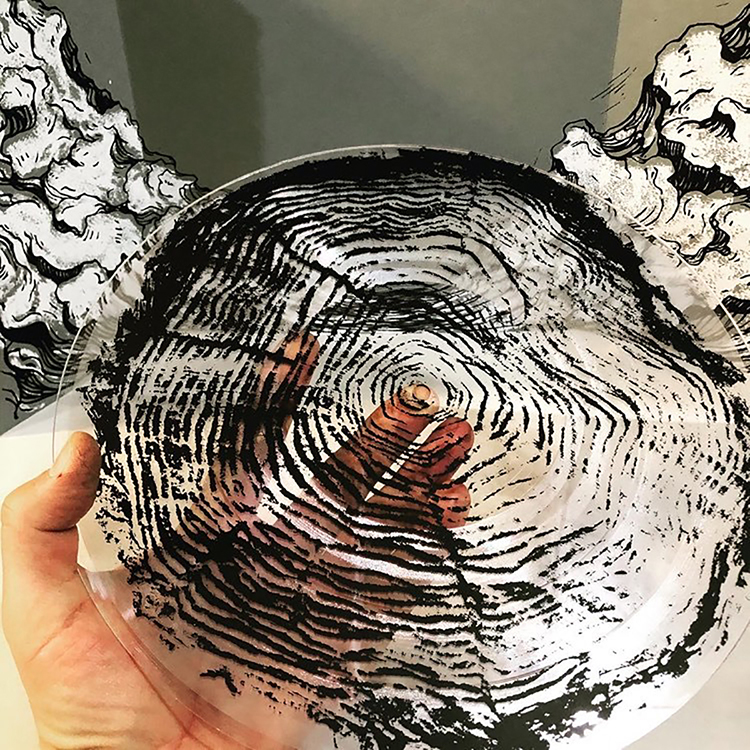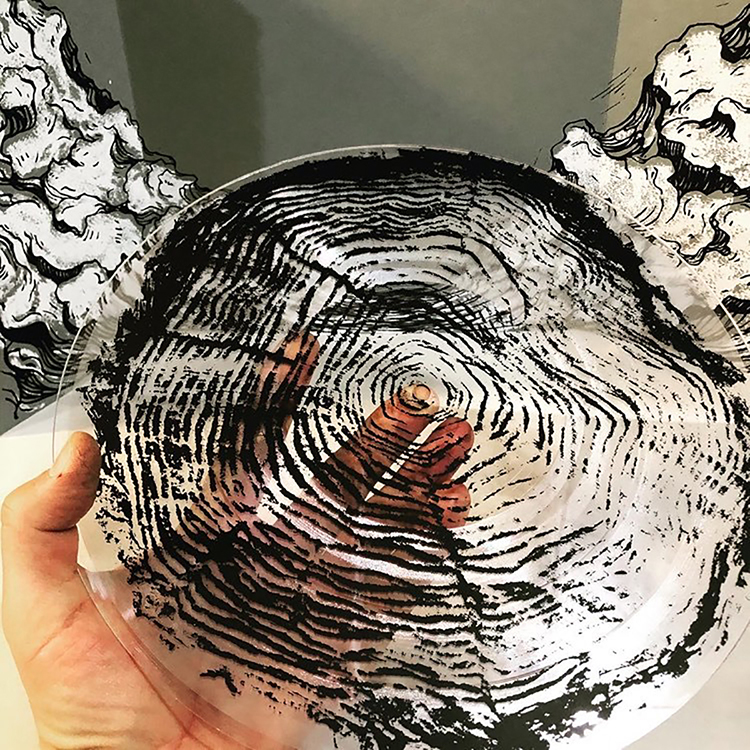 Beyond its unique sonic presentation and unorthodox recording process, the appearance of Lowland Hymns is also quite remarkable. The physical rendition of the Triple Eye Industries release comes in the form of a single-sided 12″ vinyl, which was lathe-cut by hand by Little Elephant Lathe Cuts and hand screen printed on one side by The Old Northwest member Pete Railand. The release was limited to a run of just 41 units (of which only three remain available for purchase at the time this article was written).
"When we saw and heard The Old Northwest play Triple Eye Fest 4, we approached them that night about doing a lathe-cut record," Triple Eye Industries co-owner Francisco Ramirez says. "Knowing Pete is an artist and printmaker, we knew the record would look how it sounds."
Now you can hear how The Old Northwest's Lowland Hymns sounds before it comes out Friday, June 19 by listening to it below.