Everybody skips Milwaukee—it's a tired lament, and one that jam band fans can't chime in on, at least not this year, as nearly every artist from that sprawling community has stopped or will stop by the Brew City in 2023. Making their very first visit here on Sunday night were Goose, rising stars out of Norwalk, Connecticut who've become the premier darlings/whipping boys of the scene. The gatekeeping in this realm of music rivals that of any genre, and although the Grateful Dead have become critically beloved or at least tolerated over the years, few if any of their musical descendants have. Fans, however, are constantly on the lookout for the next big thing, and they packed the Miller High Life Theatre to the gills.

Logistically, the theater isn't ideal for jam bands. For this show, one type of ticket got you into the pit in front of the stage, a different general-admission ticket applied only to the lowest sections of seats, and the rest of the venue was reserved seating, making for a confused entry process and not much room for twirling or hula hoops no matter where you were.
However, Sunday night wasn't a hippie gathering; it was mostly dudes in baseball caps. Goose is just the latest college bar band boiling up out of the critical mass. They seem harmless enough. So why the backlash against them?
One reason could be jealousy. It would sting a little to be, for instance, every jam band that ever played the Up & Under, wondering, "Why them?" Nobody else gets to go on a co-headlining tour with the improvisational rock world's greatest dad, Phish frontman Trey Anastasio!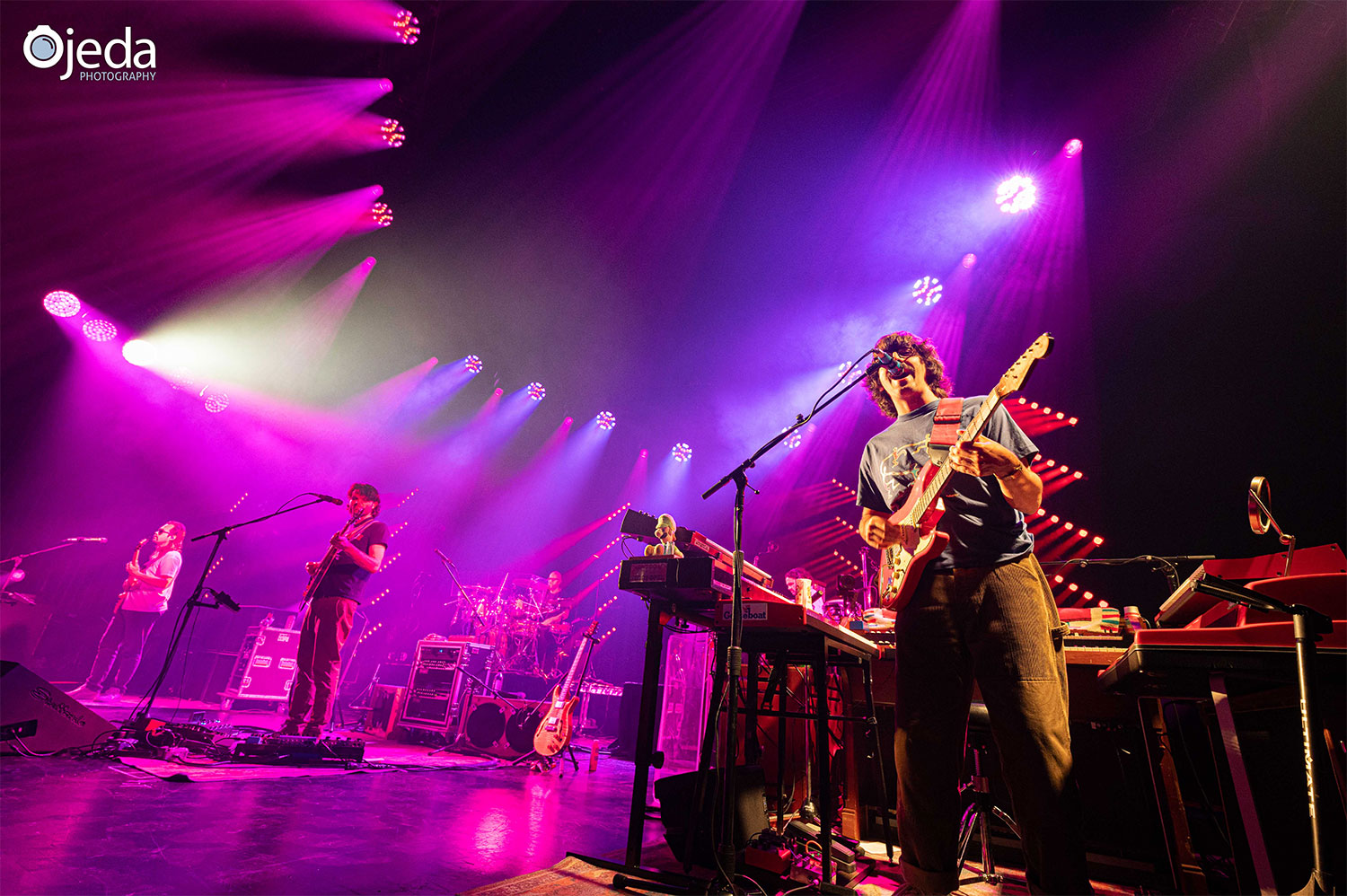 Others might counter with, "That's because nobody else sounds that much like Anastasio," as countless fans and critics alike have pointed out. But there are zillions of Trey imitators out there; Rick Mitarotonda is just currently the most successful. His task as an artist is to set Goose apart from their contemporaries somehow. Show us something new.
One way Goose have seemed to be doing this is through more of a folkie/indie-rock bent to some of their recorded material. These tendencies were not on display Sunday night. Surely Mitarotonda brings out an acoustic guitar at some shows, but the five-piece stuck to a straightforward electric rock setup throughout. They began the night by ingratiating themselves with a quick "Bang The Drum All Day" tease prior to vaguely Dead-ish opener "Jive I."

What Goose do is similar in a sense to what "Weird Al" Yankovic does; most of what the group played Sunday could be labeled "style parodies," instantly recognizable as take-offs of songs by the Dead, Dave Matthews Band, Umphrey's McGee, and of course Phish, right down to jamming structures and motifs and especially guitar tones. The second song of the night, "Elizabeth," was even Weird Al in genre (sung by the band's Yankovic-ian keyboardist/occasional guitarist Peter Anspach)—until it hit the guitar solo, when it transformed for all practical purposes into Phish's "Back On The Train."
In fact, what Goose do is exactly what a lot of Phish fans claim to pine for: stripped-back guitar/bass/drum/keyboard improv without all the gimmicks and gadgetry Phish have gradually incorporated into their live show since reforming in 2009. Contrary to their reputation, Goose even displayed a propensity for urgent, not-necessarily-blissful jamming in the first set, during the meat of an 18-minute take on "All I Need," and they pulled off the ever-rising-key trick in the set-closing "So Ready" jam.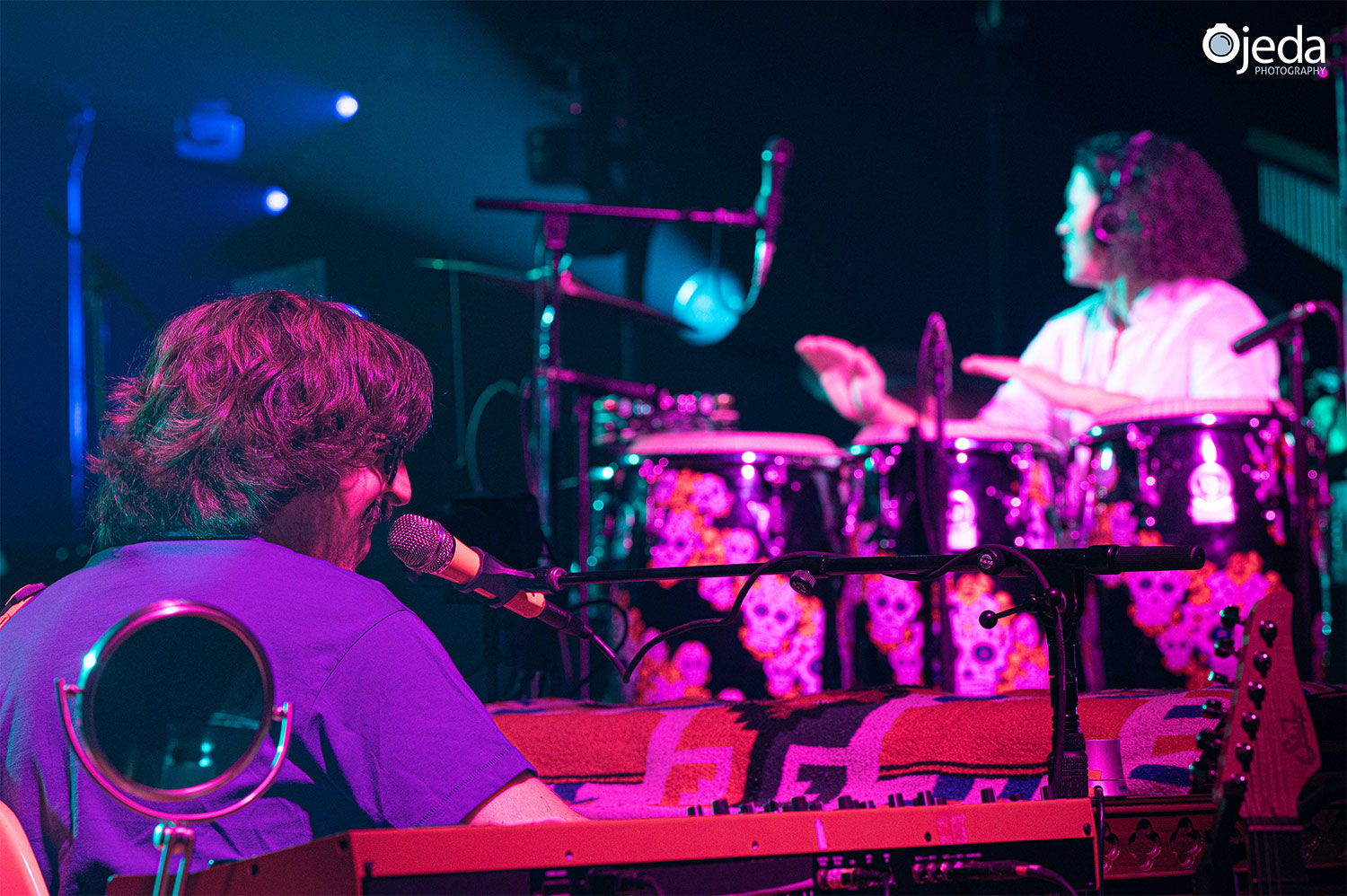 Following a half-hour set break, the band returned with "Into The Myst," set to the generic disco-ish beat every modern jam band falls back on and featuring auto-tuned vocals by Mitarotonda. The nondescript improv flowed seamlessly into "Echo Of A Rose" and climaxed with a segue into a-ha's "Take On Me." This is where the lack of emotional dynamic began to wear us down; the power ballad "Bob Don" was anything but adventurous, and next was the sophomoric "Doobie Song." Nothing against faux-reggae odes to weed, but the earnestness with which these grown men sang "Take a little rip from the doobie / And you'll feel okay" in between swigs from a 40 of High Life was maybe a little concerning, especially when most of the energy had clearly drained out of the proceedings by this point.

As most jam band fans and musicians will agree, however, it's the crowd that dictates the direction of the music to some degree, and this was a loving and generous crowd. In fact, there were times when the crowd roar drowned out the music when the music hadn't even hit a peak. Modern fans in this scene are more eager to be an active part of the show than they are to listen. They don't demand to be shown something new as long as there's a beat and eventually some high guitar notes. When the crowds keep growing, there's little incentive to break new ground. Goose's current lineup only solidified in 2017, though. This single performance in Milwaukee may have revealed little more than a polished, competent, safe groove-rock band, but there's always a chance their creative spirit will blossom some day, if there's ever a demand for it.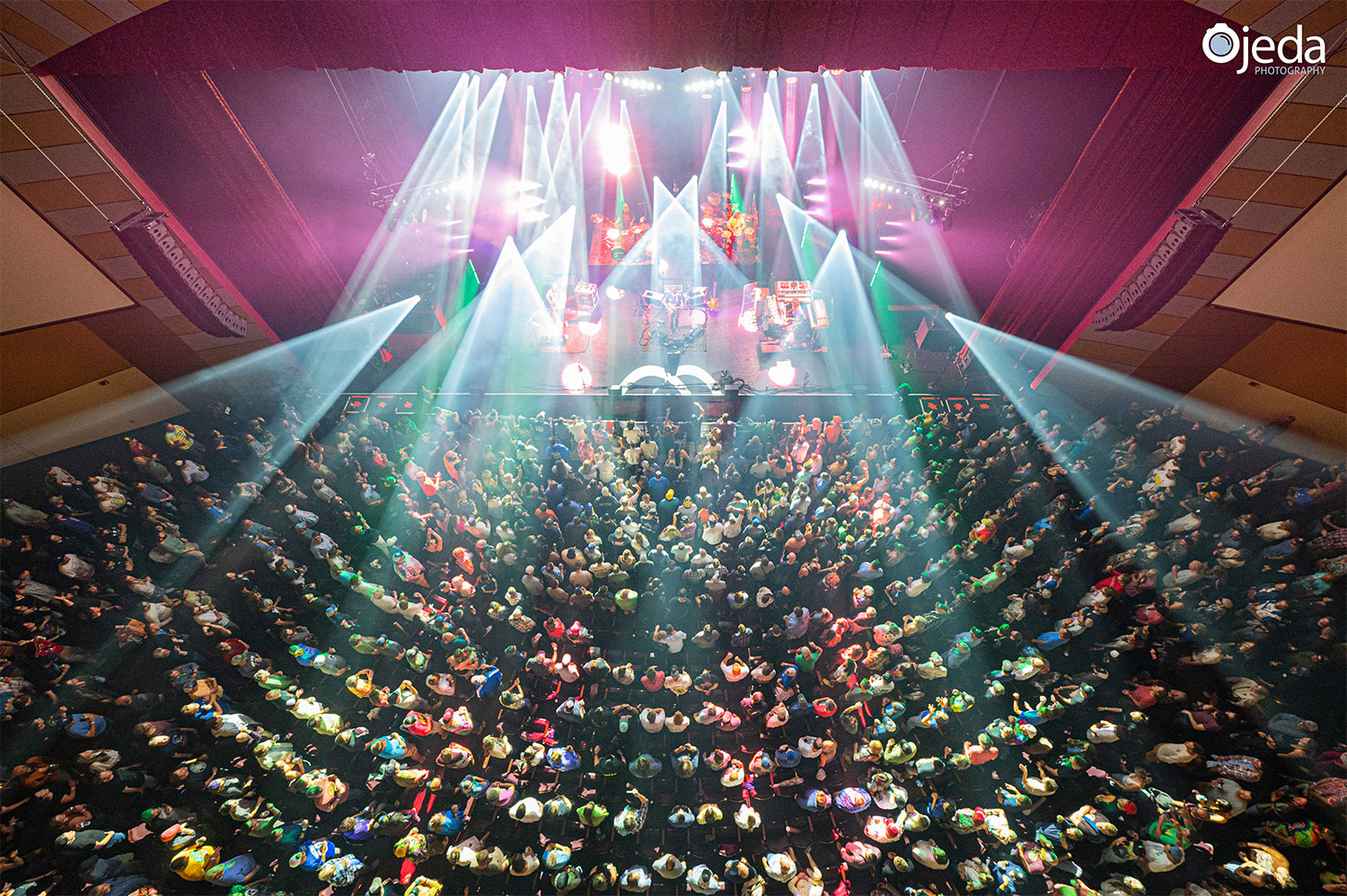 Want more Milwaukee Record? Subscribe to our free weekly newsletter and/or support us on Patreon.