As half of goth-y Milwaukee post-punk duo Genau, Chris Belkofer has fashioned an expansive and impressive body of work that oftentimes delves into dreary and desolate territory. In some ways, that tone continues in Belkofer's side venture, Bernadette. However, the solo project also seeks to explore new sonic realms, as evidenced in the forthcoming EP.
Unlike much of Genau's output, Panic Songs—due out on Triple Eye Industries on Friday, November 24—eschews drums and vocals altogether. Instead, Belkofer's instrumental effort capably careens between soft, ambient mood music and harsh pangs of tension provided by jutting guitar work and unconventional auxiliary instrumentation in the form of tape loops.
Clocking in at just under 20 minutes, the two-track EP is no doubt intended to be experienced in full over the course of one sitting (or one sitting with some nervous pacing at times) as it slowly builds from silence at the outset of "Panic 1." It eventually swells to an uncomfortable crescendo before being delicately disassembled and dissipated by the conclusion of "Panic 2."
In addition to being available on digital platforms on Black Friday, an extremely limited number of lathe cut Panic Songs records, featuring the audio on one side and a screen printed design by Bureau Of Print Research And Design on the other, will also be released. There will be just 21 available to the public, including a batch that can only be picked up at Rushmor Records.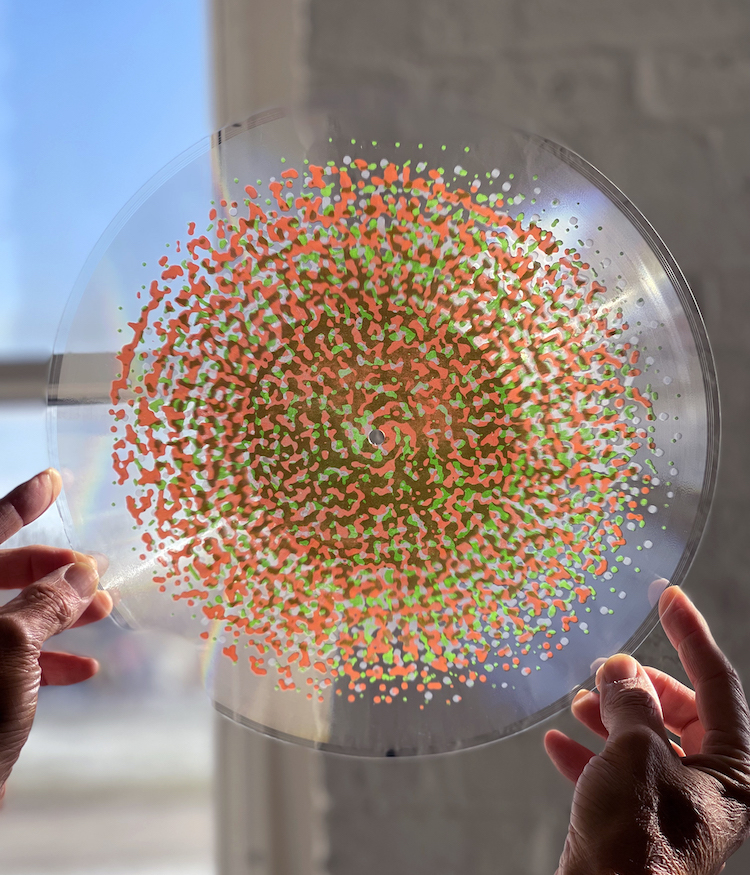 Instead of a traditional release show for the Bernadette record, Belkofer will host a free multi-faceted listening event at CLARA Healing Institute (7954 Harwood Ave., Wauwatosa) on Saturday, December 9. The album will be played in its entirety at 5 p.m., 6 p.m., and 7 p.m. There will also be a Q&A with Belkofer at 6:30 p.m. Light refreshments and some physical copies of the record will be available at the event as well.
Before next Friday's release and the December 9 event, let Bernadette bring you to delicate and, at times, dark places by listening to Panic Songs now.