If you've spent any time on Southeastern Wisconsin roadways, you've likely spotted one of V. Marchese's fleet of 62 refrigerated trucks, instantly recognizable by the bright, enlarged photo of fruits and a happy looking Italian banana. The latter is the mascot for this local company that supplies hundreds of restaurants and other companies with produce. Is it "fresha?" Two words: you betcha.
The Marchese banana is so iconic that some people, like Kenosha artist Jill Zgorzelski, view it as a good omen if they cross paths with a V. Marchese truck.
"For some strange reason every time I'm fortunate enough to see the Fresha You Betcha Banana, the rest of the day turns out great," says Zgorzelskit. "It's become my lucky banana. I know when I see him smiling at me with his curly locks and thick mustache, that means it's gonna be a good day."
The "V" in the company's name stands for Vito, the company's founder. Vito Marchese officially started the company in 1934, though he was probably already working the produce biz before then. His first delivery vehicle was a simple horse-drawn cart and he found business by knocking on doors, according to Joshua Weber, who is the company's current Chief Financial Officer. (Weber's favorite produce item is the pomegranate, by the way.)
In those days, there was no banana adorning the side of the vehicle. That was added sometime in the 1970s. By then, Vito's son, Jake Marchese, had taken over the family business. Weber says Jake stopped at an establishment owned by a family member. He needed to get his truck painted, but the auto detailing shop was backed up with a long wait list. An artistic patron at the establishment overheard the dilemma and volunteered to do the paint job. When he returned with the truck, the hirsute fruit was there, smiling back at Jake. It was adopted as the company logo.
"We're very proud of it," Weber says.
The V. Marchese headquarters are now located in Walker's Point off Florida Street, a short drive down Jake Marchese Way. The building is a Mayor's Design Award winning facility, a warehouse-shaped building with some banana yellow panels on the front and a fleet of trucks lined up outside. Inside, you're greeted by a small lobby with a banana-shaped bench, and a display of photos detailing the company history.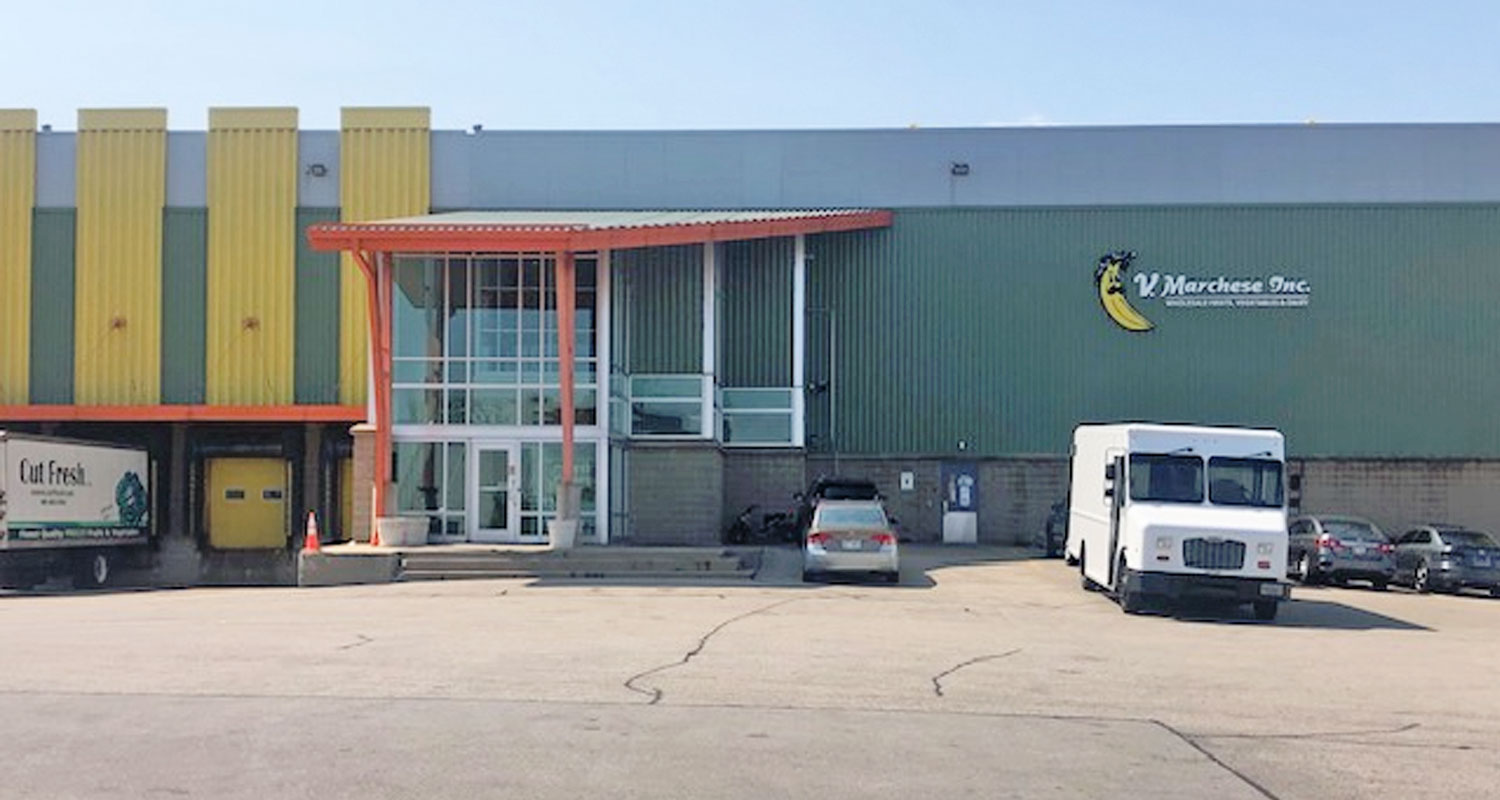 The warehouse space is divided into massive dry storage and refrigerated space, each filled with pallets full of produce. A crew of workers zooms around on forklifts filling orders.
Weber's rough estimate is that V. Marchese serves approximately 900 to 1,000 clients.
"A big chunk of our business is restaurants, but we also deliver to nursing homes, hospitals, country clubs, schools, and a few retailers like grocery stores," Weber explains. He says the company's biggest seller is not fresh bananas, but lettuce, which makes sense when you think about how many salads and sandwiches require it. They also sell lots of potatoes and onions, and in addition to produce, they stock dairy products, nuts, spices, and oils.
"We try to be as full-service for our customers as we can to make their lives easier," explains Serena Pollack, the company's Director of Human Resources. (Favorite produce item: pineapple.)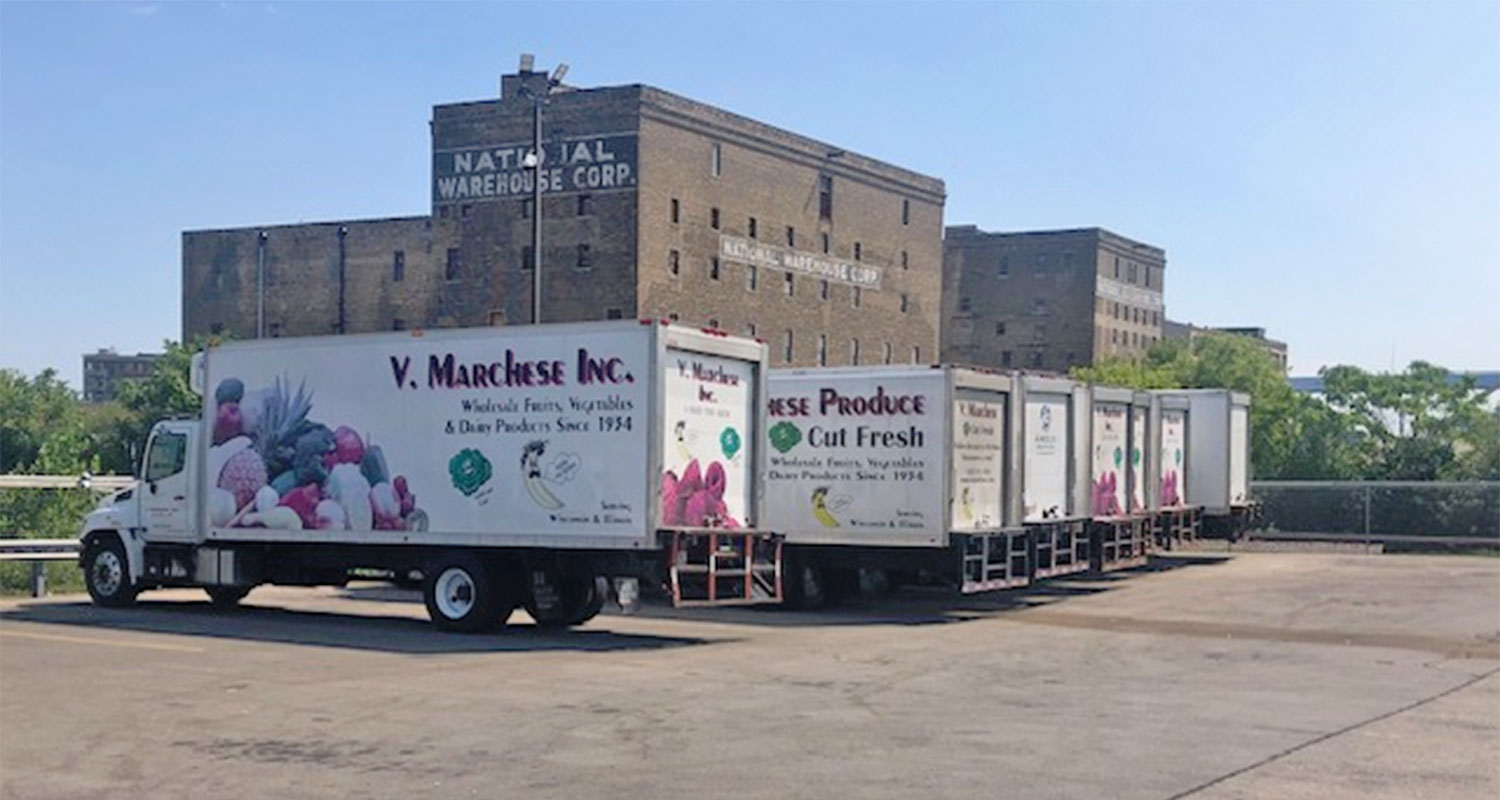 The company now employs about 180 people, with around 75 of them being transportation staff. The company is still family-owned with Jack Marchese, Jake's son, being the third-generation owner of the business. Pollack says Jack follows in the footsteps of being a hands-on employer, often stepping in to fill orders and make deliveries.
"He doesn't even want an office, he's just got a desk on the floor with everyone else," Pollack explains. It's from this humble desk that the fleet of banana-adorned trucks are sent out to provide fresh fruits and vegetables to tables across the city.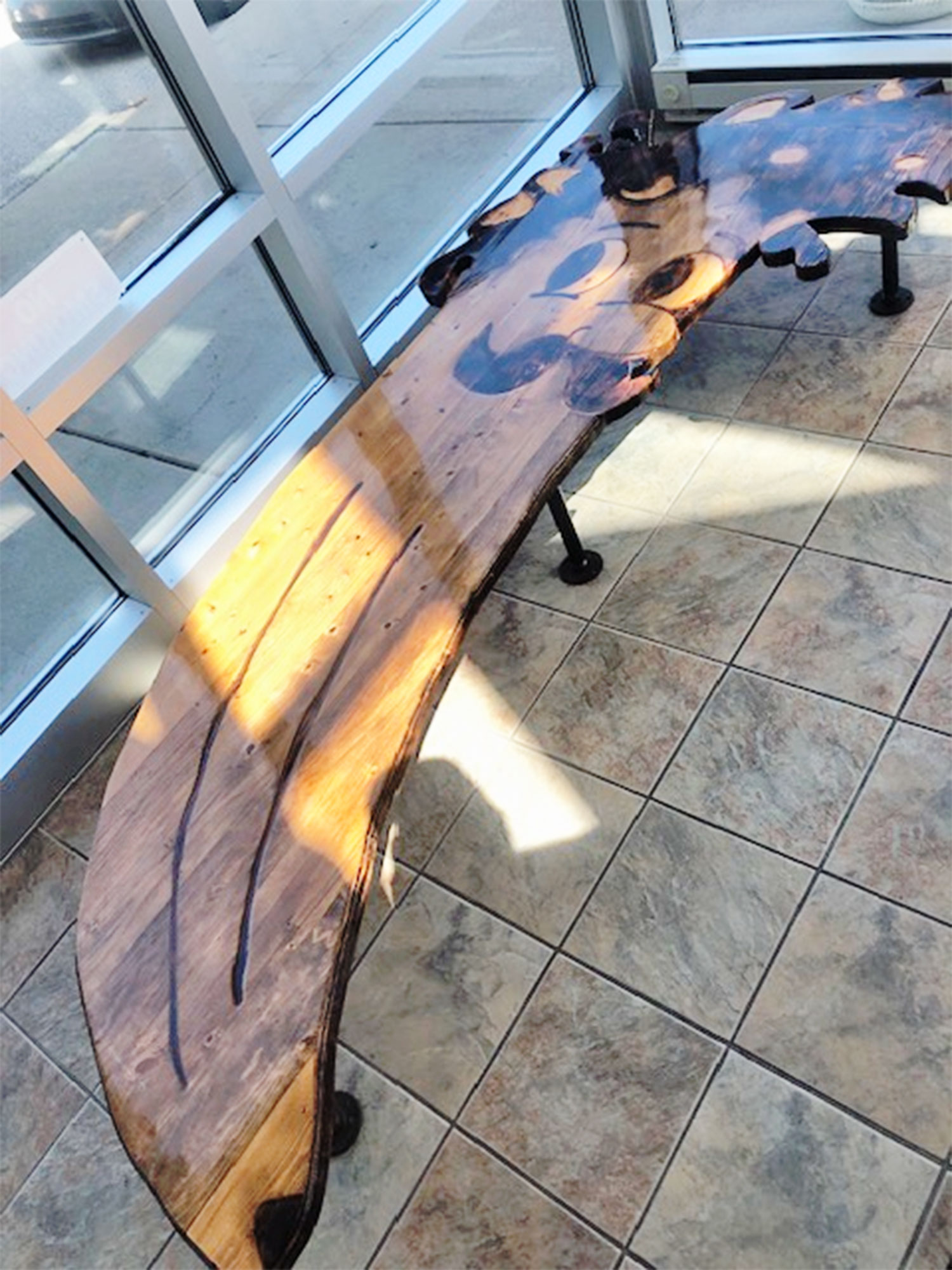 Exclusive articles, podcasts, and more. Support Milwaukee Record on Patreon.