Sixteen pizzas entered. Four pizzas advanced. Nobody seemed to give a shit.
For reasons we can no longer recall, Milwaukee Record spent three weeks in March pitting locally-manufactured pizzas against one another in what we called the Wisconsin Frozen Pizza Tournament. Our "Savory Sixteen" featured four regions—Taco/Cheeseburger, Deluxe, Cheese, and Specialty Sauce—and found three staff members eating and evaluating four pizzas from each one, before advancing one to the Frozen Four.
Following close to $110 in grocery charges and innumerable calories consumed, we found our regional winners. Now it's time for the Frozen Four and, ultimately, THE FINALS. We spent another $23 to bring the winning pizzas back to our office for one more taste. Without further adieu, here's the culmination of the three-week 'Za-dyssey that is Milwaukee Record's first (and last) Wisconsin Frozen Pizza Tournament.
FROZEN FOUR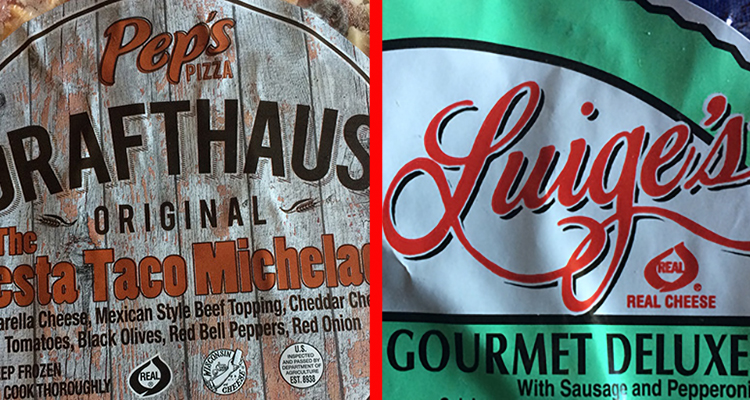 Pep's Drafthaus Original Fiesta Taco Michelada vs. Luige's Gourmet Deluxe
Top-seeded Pep's cruised through a fairly easy and ultra-specific Taco/Cheeseburger regional virtually untested, but the Green Bay-produced taco pie faced its first true challenge against the champion of the tourney's most stacked segment. The Deluxe regional was a shocker when the third-seeded Luige's emerged victorious via gourmet ingredients, tremendous sauce, and dine-in quality.
This match-up of a Mexican specialty and a time-tested classic was closer than the votes indicated, but the seasoned beef, copious cheese coverage, and uncommon vegetable toppings of Pep's proved too much for the satisfying-but-standard deluxe (that was left watery from too many onions) to keep up with. Luige's has nothing to be embarrassed about, but The Fiesta Michelada won 3-0.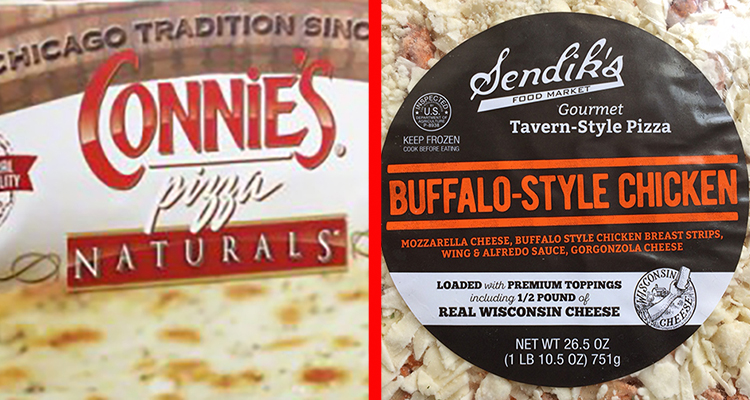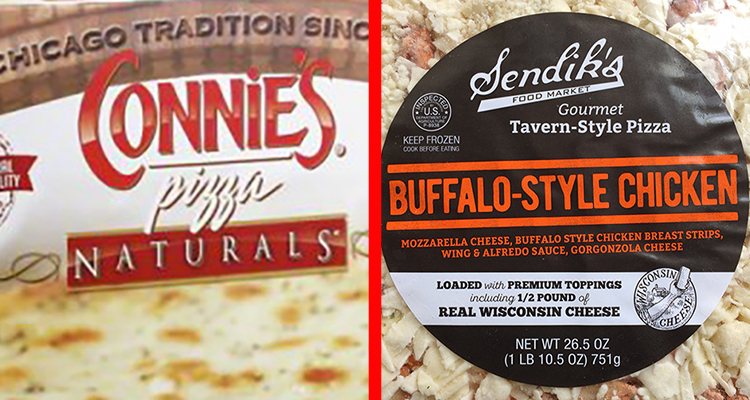 Connie's Cheese Pizza vs. Sendik's Buffalo-Style Chicken Pizza
The second Frozen Four meeting saw two unexpected victors squaring (or slicing?) off in a crust-to-crust bout. Recent Chicagoland expat Connie's quickly made good on its acquisition by Palermo's when the third seed upset its counterparts in the Cheese regional. Meanwhile, the Buffalo-Style Chicken variety of Sendik's new gourmet pizzas exceeded its bottom-ranked expectations and more-than justified its paltry price in the Specialty Sauce regional. This time around, Connie's cornmeal-dusted crust and savory tomato sauce just couldn't stop the high-end grocer's unexpected Cinderella run by way of choice cuts of chicken breast, rich and tangy Buffalo sauce, and cheesy blend. Sendik's advanced 3-0.
FINALS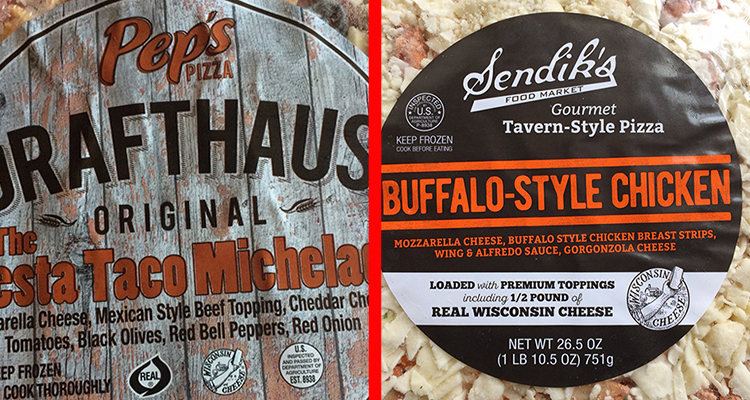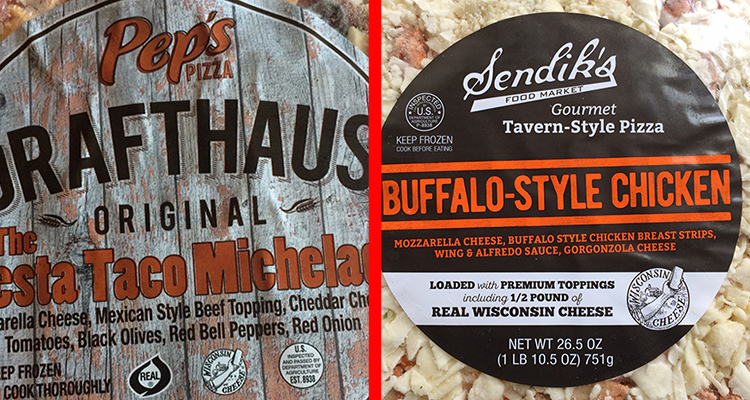 Pep's Drafthaus Original Fiesta Taco Michelada vs. Sendik's Buffalo-Style Chicken Pizza
In the tournament's final contest, with 14 other competitors having been sent home in leftover containers, just two pizzas remained. Both were edible anomalies that are uncommon in Wisconsin pizza ovens. That's where the similarities ended. Pep's was a $9 powerhouse with statewide distribution and years of experience behind it. Sendik's was a regional grocery chain's vision of a freezer section rarity that was on sale for $4.50 to give longtime customers incentive to give the new pizza line a try.
Each had their strengths and weaknesses, and both were baked to bubbly-cheese, crispy-crust, appropriately-topped perfection. Nobody expected one of these two would leave our office with the title of Wisconsin's Best Frozen Pizza, but one now had to. It was so close that and even our staff's votes were split, but one earned a 2-1 victory.
WINNER
Pep's Drafthaus Original Fiesta Taco Michelada. Disagree? You can hear us breakdown the tournament, chronicle the Frozen Four, and pick a winner on a special episode of our "On The Record" podcast.
[Cover image courtesy of ebean design]