In recent years, Triciclo Perú and its delectable empanadas have been a fixture at Milwaukee-area farmers markets, beer gardens, street festivals, and catered private functions. After more than two years of hard work, growth, and word-of-mouth acclaim, the Peruvian food purveyor will finally have a permanent indoor home. Starting Wednesday, December 4, Triciclo Perú's year-round restaurant and bar will open at 3801 W. Vliet Street.
The business was started in 2017 by the husband-wife team of Mario Diaz—a chef who originally hails from Lima, Peru—and Amy Narr, a Milwaukee native who has a background in business administration. They met when Narr was working in the Peruvian capital during her time with the Peace Corps. Upon moving to Milwaukee with Narr in late 2016, Diaz noticed his new home had a lack of food from Peru.
"Before, cooking was my hobby," Diaz says. "When I arrived here three years ago, I saw the opportunity to bring something with Peruvian food—and something I like—here."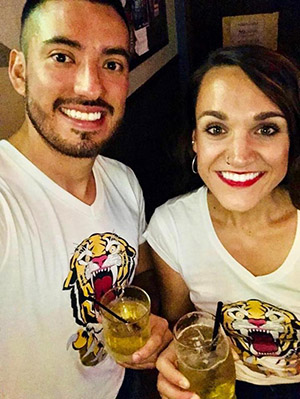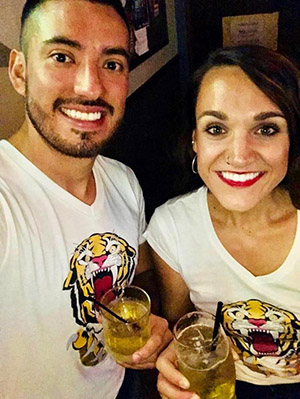 Diaz, a marketing professional who worked at an ad agency in Lima, decided to go back to school to develop his culinary skills and make his hobby into a new business venture. With his kitchen know-how and the couple's combined business background, they were able to quickly get their new venture off the ground and in front of customers at a wide range of events.
In the relatively short life of the business, Triciclo Perú has been a regular vendor at Brookfield Farmers Market, Tosa Farmers Market, NEWaukee Night Market, Washington Park Wednesdays, and The Vine beer garden at Humboldt Park. With the growing popularity of their mobile food cart, the couple decided it was time to take the leap and open a permanent, brick and mortar location. When looking for properties, Vliet Street just seemed to make sense for them.
Not only is the restaurant located between thriving destinations like downtown Milwaukee and bustling Washington Heights/Wauwatosa, it's also right next door to Pete's Pops and near Harley-Davidson's headquarters.
"There's no reason why the downtown development and the Washington Heights and Tosa development can't connect through to bring small businesses and restaurants and shops, ice cream places, parks, and green spaces to this pocket of Milwaukee that's been kind of historically forgotten," Narr says. "We realized the potential here."
After more than six months of renovations—all done while continuing their impressive vendor and catering schedule—Triciclo is excited to welcome Milwaukee to, as Narr puts it, "come in and enjoy a piece of Peru." There's seating for 36 patrons, including six vibrantly-colored tables, bar seating, and stools lining a window-facing counter. There's also a flat screen TV on the wall, which will primarily show soccer matches.
In addition to serving coffee, the bar will be put to use as a spot to grab Peruvian cocktails like piscos, chicha moradas, as well as beer from Peru and options from nearby Miller. There will also be variety of South American bar snacks available during happy hour.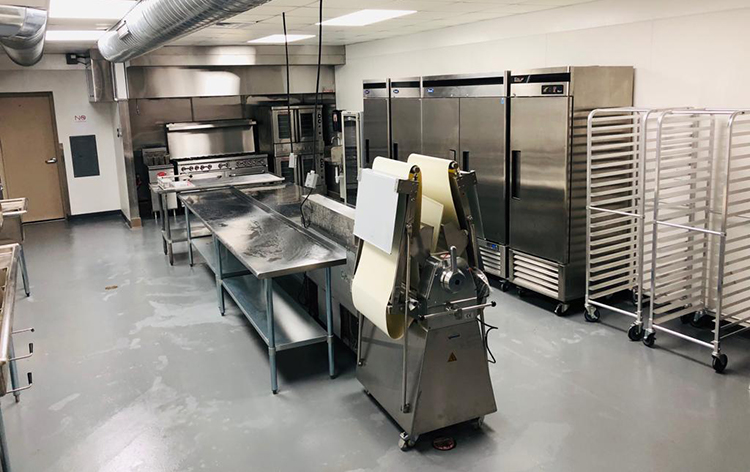 As a result of having a brand new kitchen that offers them more than six times the space of their former prep kitchen (which they shared with other food truck purveyors), Triciclo will be able to increase the size and the reach of its menu. For the first time ever, they'll also be able to commit to consistently selling a vegan empanada and a gluten free empanada option in addition to its regular offerings. Yes, loyal customers can still enjoy the 10 types that have been on Triciclo's menu, but brunch variations will also be on hand on Saturdays and Sundays. There will also be a selection of salads on the regular menu, Peruvian tamales and chicharrones offered on occasion, and a weekly dessert empanada.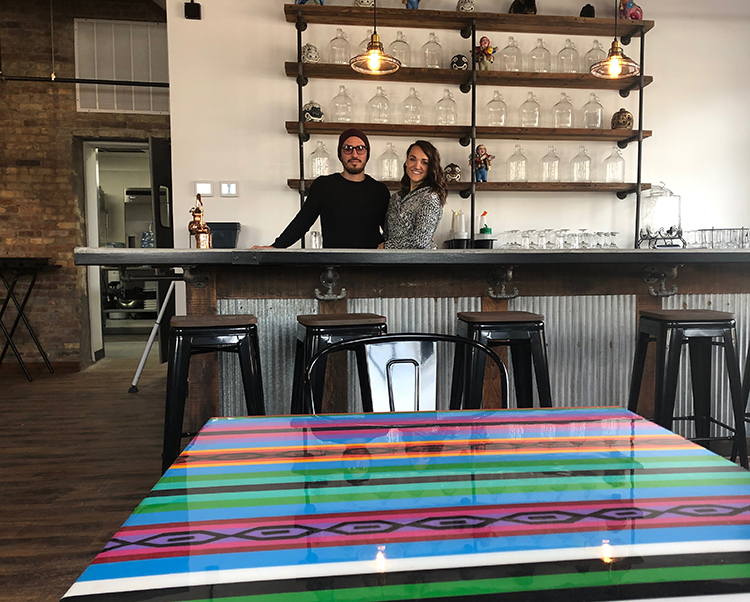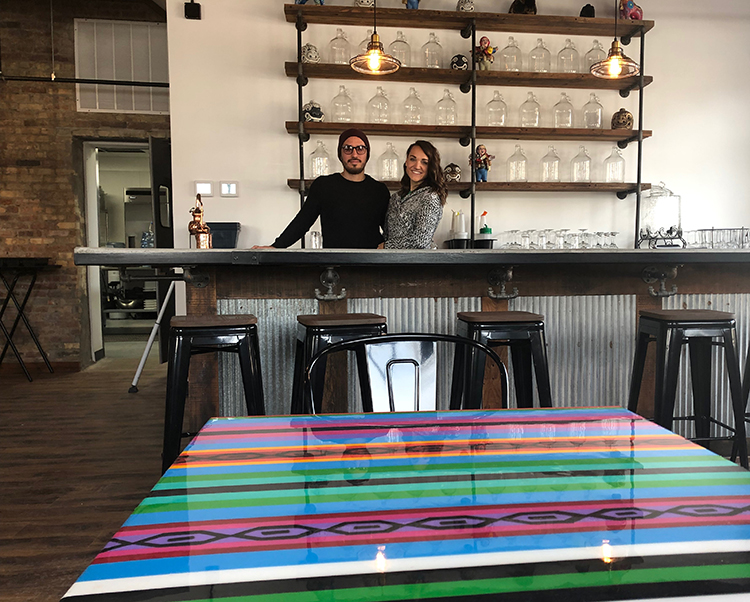 Though they now have a permanent home for their business, Diaz and Narr plan to continue serving Peruvian favorites at farmers markets, night markets, Humboldt Park's beer garden, private functions, and all places in between. Nothing is changing in that sense, except they'll just be easier to find next time you have a hankering for a taste of Peru.
"Before, people would ask where they can find us and our answer was 'Right now, we're just in the farmers markets,'" Diaz says. "But now we have a storefront."
After its December 4 grand opening, Triciclo Perú will be open at 11 a.m. to 8 p.m. on weekdays (Tuesday through Friday) and 9 a.m. to 6 p.m. on Saturday and Sunday.