What started as a field of 32 tasty, locally produced treats has dwindled to just four remaining Wisconsin snacks. Round 3 featured more than 41,000 votes being cast in four matchups. "The Elite Ate" also featured a bunch of upsets, as all four lower-seeded snacks advanced.
Round 4 finds the remaining competitors taking on teams from outside their respective regions for the first time in this tournament. The Sweet Region winner will now take on the representative from the Sauce/Dip Region. The Salty Region victor will now face the Sausage/Cheese Region winner. This round started February 22 and runs through February 28. The Wisconsin Snack Bracket champion will be determined at 11:59 p.m. on March 1 after a 24-hour Final Round. Vote early and vote as many times as you'd like. Round 4 of Milwaukee Record's Wisconsin Snack Bracket (and a JPG of the bracket itself to this point) can be found below!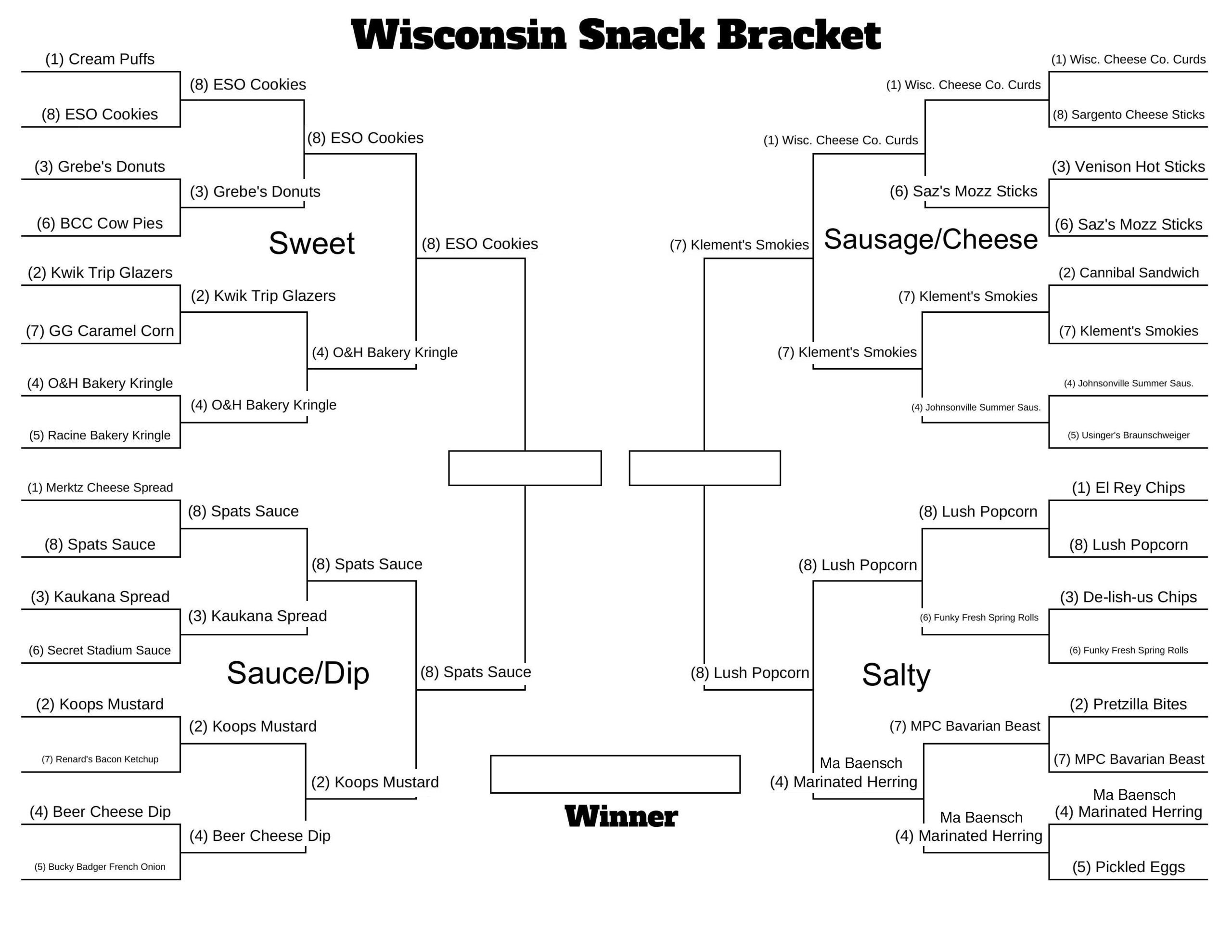 Exclusive articles, podcasts, and more. Support Milwaukee Record on Patreon.