Friday brings the long-awaited release of Ghostbusters to theaters everywhere. In preparation for the highly anticipated and/or dreaded reboot of the legendary 1984 film, geeks and nerds and dogs and cats have requested off work. Men's rights activists are pre-writing idiotic essays to splatter across the Internet mere moments after they finish spite-watching the film's female stars in action. And of course, since there's money to squeeze from consumers by way of nostalgia and purported limited availability, Hi-C is continuing to push its similarly rebooted, Ghostbusters-affiliated Ecto Cooler to coincide with the movie's release. The franchise rights alone will make us rich beyond our wildest dreams.
Now that everyone who enjoyed Ecto Cooler during its heyday is of legal drinking age, Milwaukee Record wanted to give Ghostbusters fans a more grown-up version of the sugary beverage they grew up drinking. To help us do so, we called upon Katie Rose—co-owner and head bartender at Goodkind, one of Food & Wine's Best New Mixologists (2015), and Milwaukee Record T-shirt model—to create four Ecto Cooler-inspired craft cocktails. Here's what she came up with.
Thanks to Katie and everyone at Goodkind for letting us bug them a few hours before open. (Many Shuvs and Zuuls knew what it was to be roasted in the depths of the Slor that day, we can tell you.) And thanks to Scrimshaw, whose "Unto Pimento" (from 2015's Welcome To The Henry Herschel Commercial) plays throughout the video. Check out the recipes below.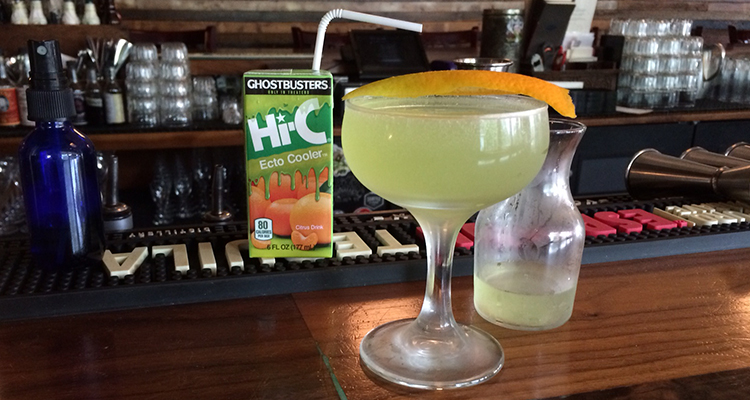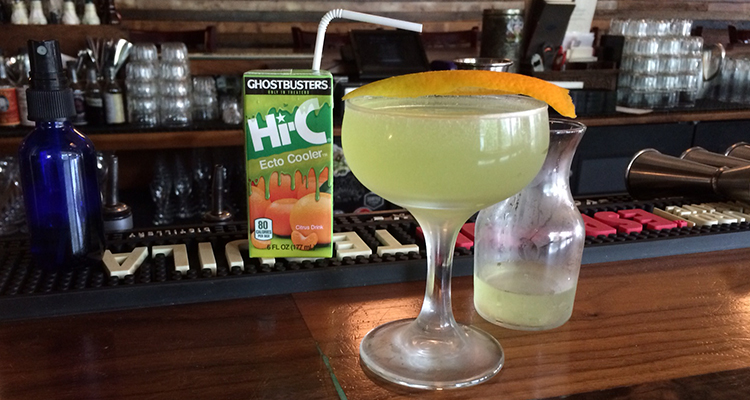 Corpse Reviver #1984
.75 Rehorst Gin
.75 Lillet Blanc
.75 New Holland Clockwork Orange
.75 Hi-C Ecto Cooler
.5 Simple Syrup
dash of absinthe
shake/double strain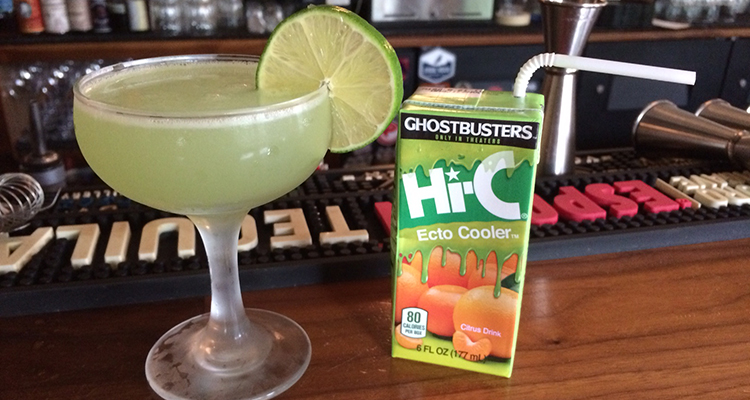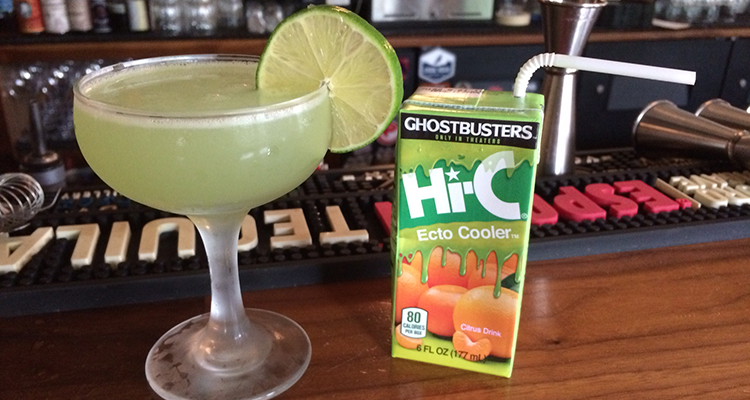 The Last Winston
.75 Rehorst gin
.75 Green Chartreuse
.75 Luxardo Maraschino
.75 Lime Juice
.75 Hi-C Ecto Cooler
shake/double strain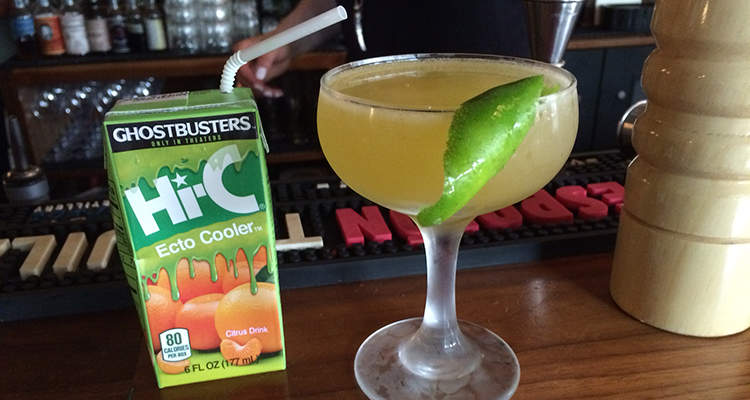 Boneslimer
2 Espolon Silver Tequila
1 Simple Syrup
1 Lime Juice
1 Hi-C Ecto Cooler
2 Dashes Tabasco
few grinds fresh black pepper
shake/double strain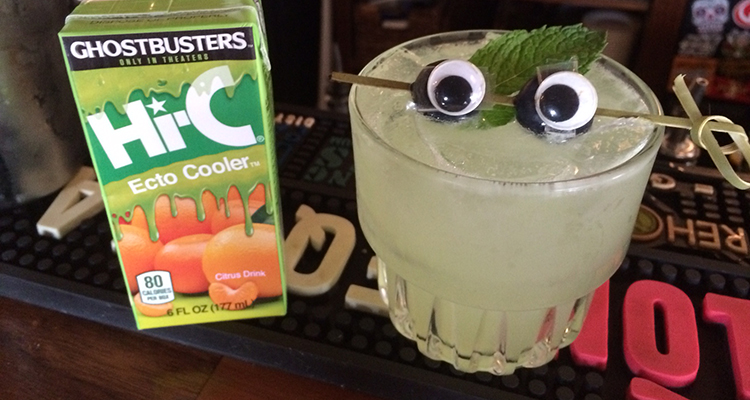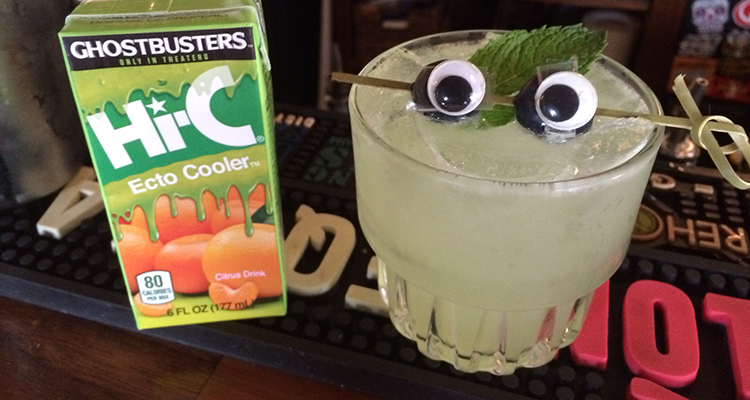 Boobs And Gimlets Booberry Gimlet
2 New Holland Blue Haven Blueberry Gin
.5 Lime
.5 Simple Syrup
.5 Hi-C Ecto Cooler
shake/strain over ice