Last week, Bay View—a neighborhood that's already home to such dessert destinations as Babe's Ice Cream, Canfora Bakery, and Honeypie—got a little bit sweeter. SmallPie (2504 E. Oklahoma Ave., 414-763-7067) officially opened its doors on Wednesday, August 8. Considered a sister shop of the aforementioned Honeypie, the younger and smaller sibling residing under the PIE Inc. umbrella (or pie tin?) differentiates itself from its elder establishment—which, we should mention, is a full bar and restaurant that just so happens to be renowned for its cupcakes and pie—by specializing in both sweet and savory hand pies on its limited menu, while also doubling as a cafe and offering cocktails.
A few days after SmallPie opened, we dropped by the brand new business to check out this quaint little confectionery and see whether its hand pies could quickly place the new, unique Honeypie satellite in the upper crust of Bay View dessert spots.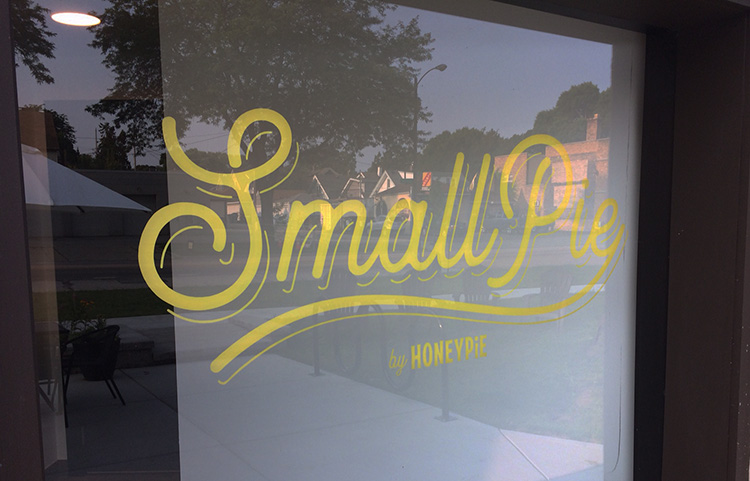 The space: Most recently an auto shop prior to SmallPie's half-year renovation process, the exterior bones of the garage remain mostly intact. Some greenery (grass, plants, lawn chairs) and a spacious 10-table paved patio have been installed, a new coat of paint was applied to the small building, and a new window-laden garage door was added. That's about it regarding modifications that are visible from the outside. The interior, however, tells a much different story.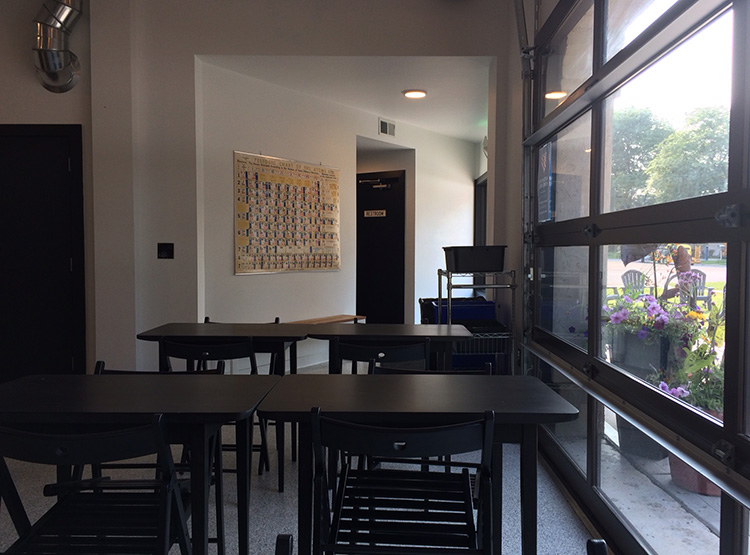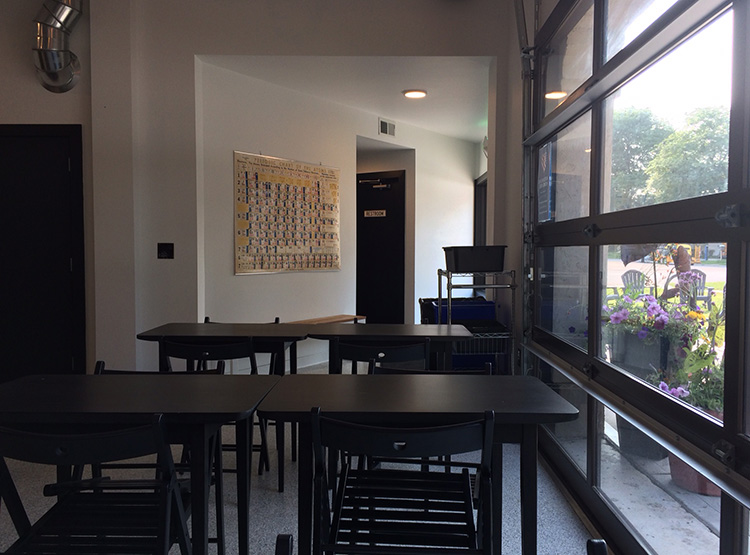 There's not too much square footage at SmallPie's disposal, but what limited space there is inside is used well. Aside from counter space, there are three tables (or six two-tops that have been pressed together, actually).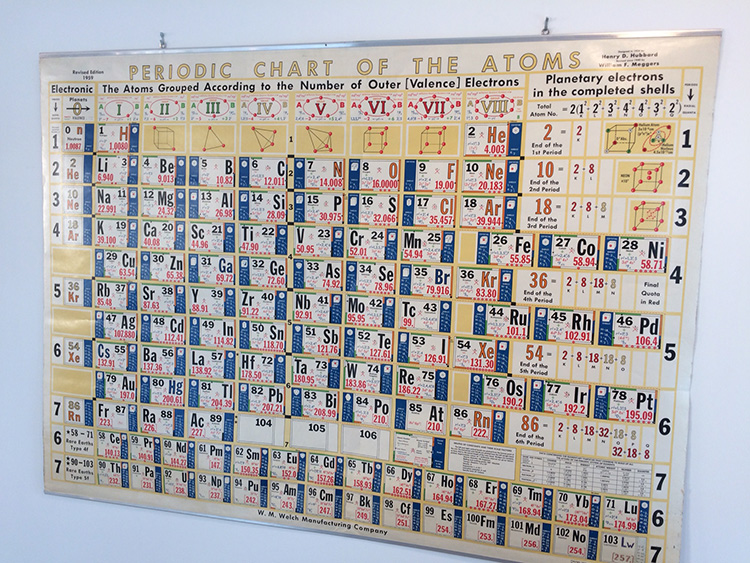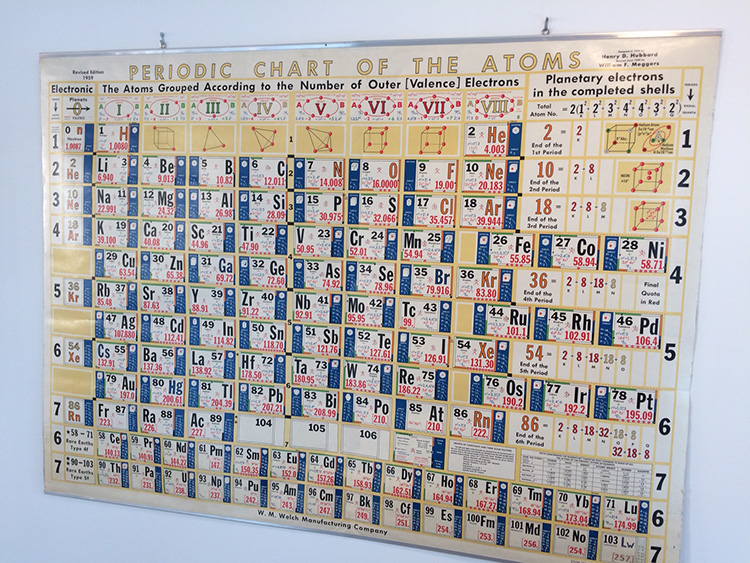 Though spacial constraints suggest most of SmallPie's clientele will be enjoying their baked goods and caffeinated beverages outside or taking them to-go, the building's brand new interior has been privy to some subtle-yet-nice decorative touches, such as an old Periodic Chart Of The Atoms that instantly greets visitors when they walk in the hand-painted door.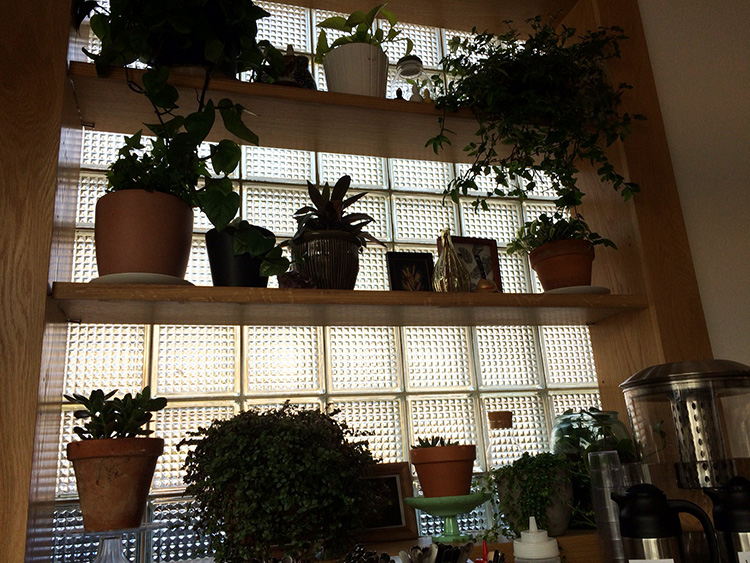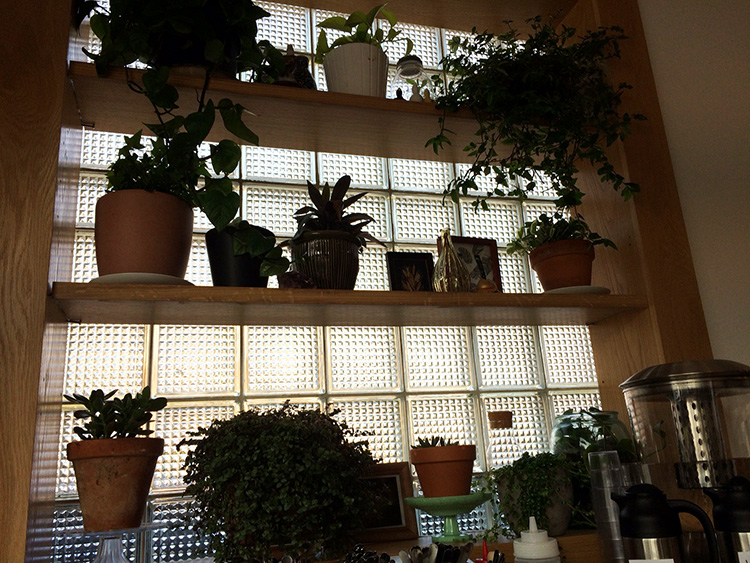 And the potted plants that add a bit of color and life to the sterile, new space.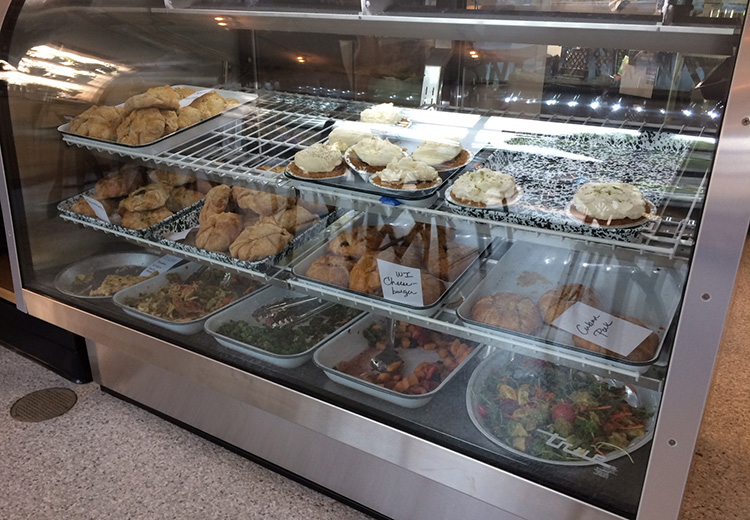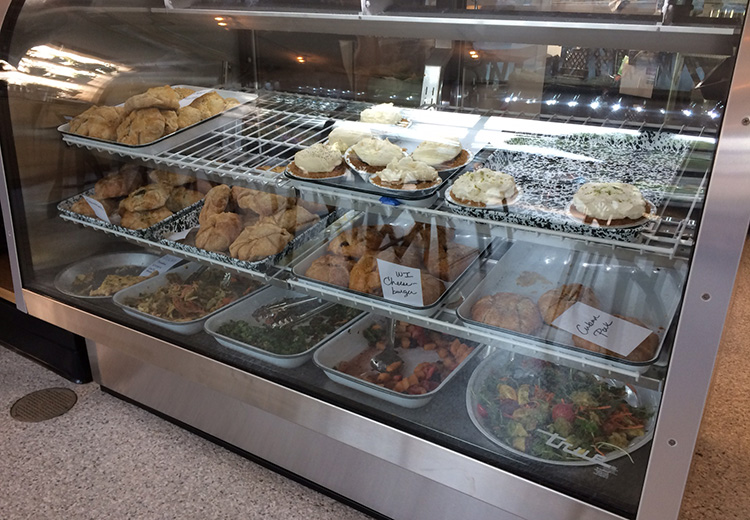 SmallPie's two bakery cases could also be considered to be decorative, as each hosts a variety of colorful and artfully crafted pies, muffins, cupcakes, bagels, brownies, and deli-style salads. With all due respect to plants and vintage educational materials, the bakery cases draw the most attention for visitors looking to make their selection from that day's lineup of baked goods.
The food: Each day, the cases are restocked with new types of pie—which are made at owner Valerie Lucks' Honeypie Bakeshop that's housed inside of her other restaurant, Palomino. Though the selection varies daily and flavors are to be phased in and out depending on the season, there's a great mix of sweet and savory pies, along with a blend of meaty options and vegetarian varieties. Sweet hand pies are $5, savory pies run $6, and small pies (traditional dessert pies) are $7.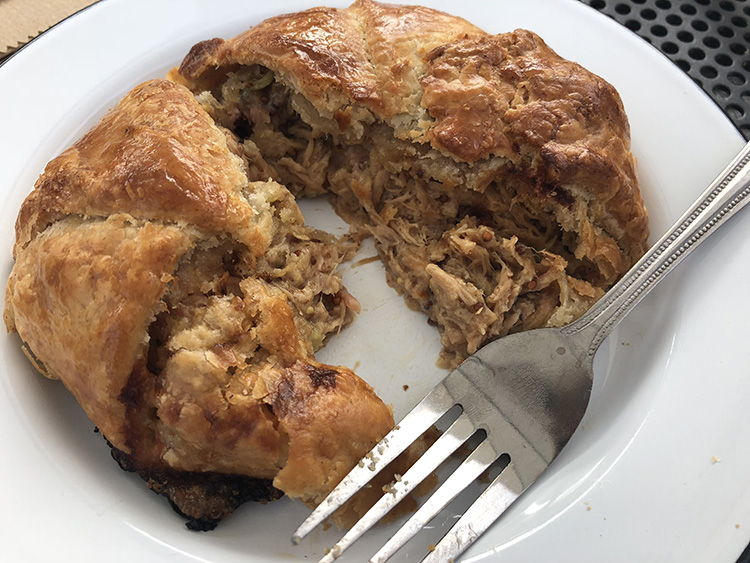 During our maiden visit, we resisted the tempting Wisconsin Cheeseburger hand pie in favor of the Cuban Pork, which we loved. Within the buttery, crumbly crust was a delectable blend of tender pulled pork, diced ham and pickles, and an excellent accent of stone ground mustard.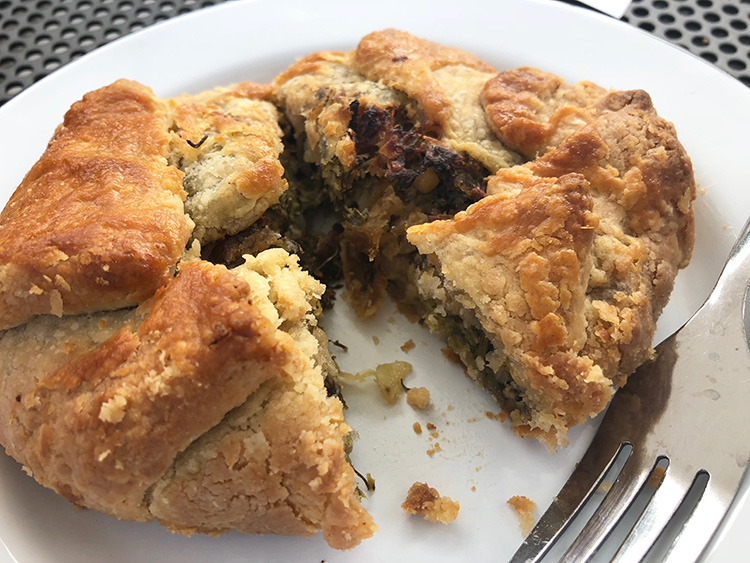 We were also intrigued by the Curry Vegetable hand pie. Though it couldn't quite match the Cuban's breadth of flavor and it wasn't quite as filling, we still enjoyed the light and airy crust that held a medley of seasoned vegetables that included broccoli, corn, spinach, and potatoes.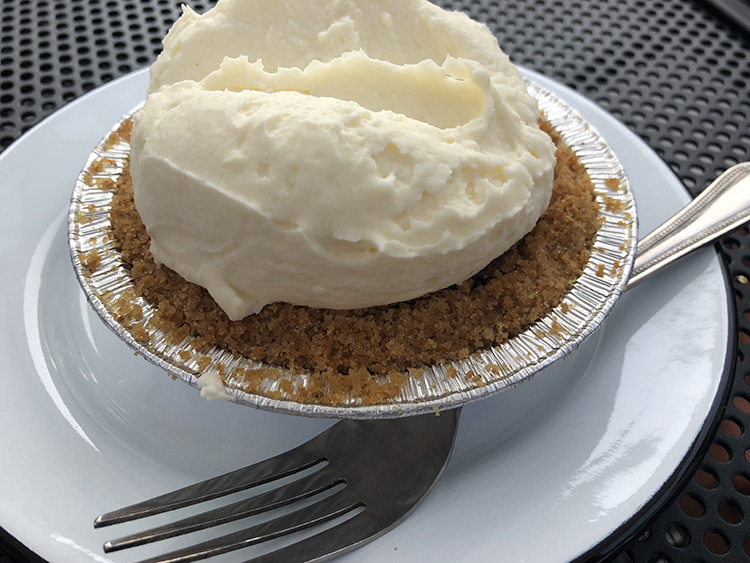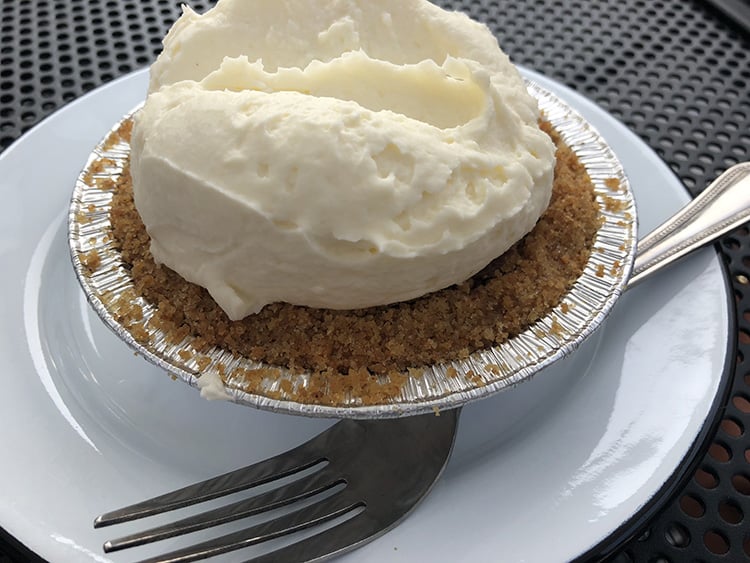 Instead of trying a sweet hand pie, we decided to close out the meal with a chocolate mini pie. The sweet whipped topping and chocolate converged with the salty crust to bring our patio pie pilgrimage home in grand fashion. If pie isn't for you, perhaps a big sea salted brownie, an ice cream float, or a triple threat cookie would be more to your liking. Also, we ultimately washed down our dessert with a tallboy can of Good City Pils ($5)—one of the numerous local beverages on hand.
Yes, SmallPie (open from 7 a.m. to 9 p.m. daily) has Anodyne and Pilcrow coffees, Rishi Tea, Door County Cherry Limeade, sodas from Sprecher and Wisco Pop, a host of Milwaukee beers (Good City, Third Space, Miller High Life), Wollersheim rosé (and some non-local canned wines, too), and cocktails—Old Fashioned, Bloody Mary, and more—that utilize spirits from area distilleries.
The verdict: Bay View has become quite a sweet and tasty place to live lately, but it can always made sweeter and more satisfying with a new restaurant. SmallPie took an empty garage and brought a cafe atmosphere, a delicious new take on pies the neighborhood already loves, and a relaxing patio where local beer and cocktails can be enjoyed to a comparably quiet section of Bay View. Whether you view it as a place to get your morning coffee, a spot to grab a sweet (or, yes, savory) treat, or a new location to unwind outside with a drink, SmallPie probably has something for you.