Thanksgiving is a time for food and a time for family. However, Turkey Day isn't the only day those two vital components of existence intersect. Here in Milwaukee, a handful of bars, restaurants, and bakeries bring a family feel into their businesses by invoking some type of familial relation in their name. As you prepare to share a meal with loved ones on Thursday, check out 14 Milwaukee area businesses that blend food and family all year long. Informative? Not really. Pointless? Absolutely. Away we go!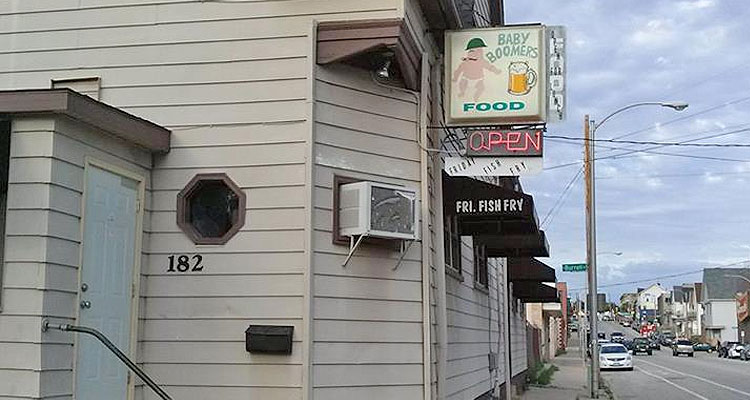 1. Baby Boomers
Down Lincoln Avenue, you'll find one of the last remaining vestiges for "Old Bay View" at Baby Boomers. The endearingly dingy corner tavern offers cheap drinks, decent fish fry on Fridays, and an interesting cast of characters (most of whom fit the "Baby Boomer" demographic).
2. Big Daddy's Brew & Que
Up at the Bayshore Mall in Glendale, Big Daddy's Brew & Que is the first fatherly food purveyor on the list. We can't personally attest to the quality of Big Daddy's, but as far as barbecue and burger places on the north shore goes, this iPic-adjacent restaurant looks pretty good.
3. Brothers Bar & Grill
Those of you bold enough to go out on Water Street are surely aware of Brothers. The downtown sports bar and grill is a trusted place to grab a burger, a cheap beer, or a pitcher full of dangerous-looking fluorescent booze. While its location and its devotion to UFC both hammer home to "bro" part of Brothers, the franchise's 20 spots spread throughout the Midwest and Colorado suggest there's no shortage of brotherly love. Next time you're looking for a drink before a concert or a game, consider stopping by for some sibling revelry.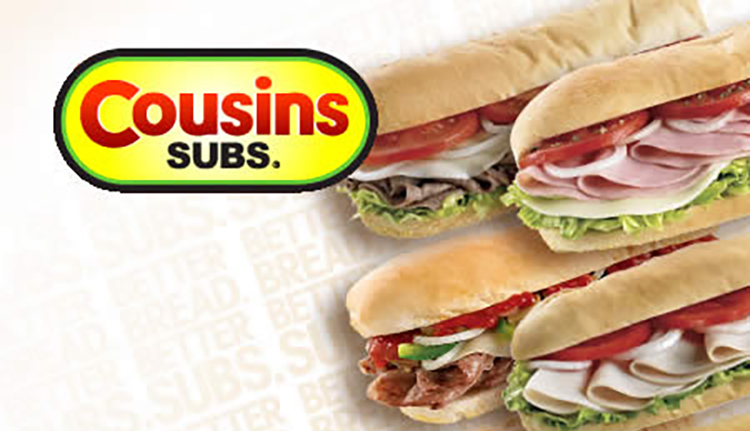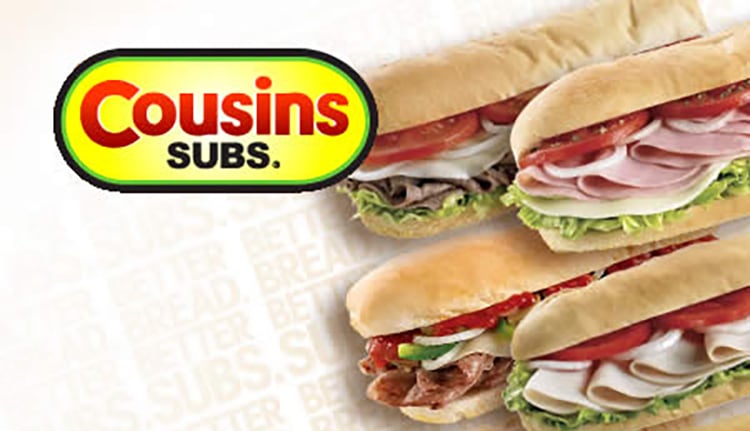 4. Cousins Subs
As the name would suggest, Cousins Subs was founded by two cousins. Back in 1972, relative Bill Specht and Jim Sheppard brought their take on an east coast submarine sandwich to their flagship restaurant in Milwaukee. Since that outset, Cousins has opened more than 90 locations in Wisconsin and even a couple in Arizona. Bill's daughter, Christine Specht-Palmert, is currently the acting President & CEO, further bolstering this family business-turned-regional sandwich juggernaut.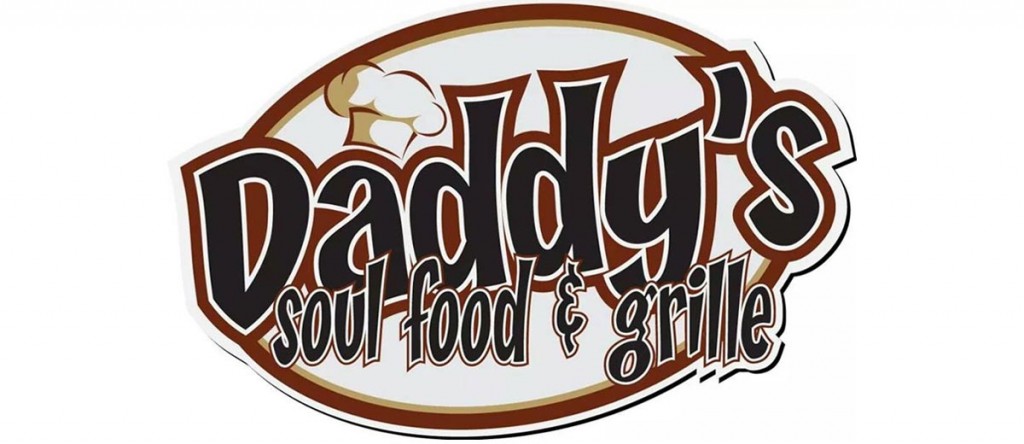 4. Daddy's Soul Food & Grill
In late 2014, Daddy's Soul Food & Grill came to 27th Street (just off Wisconsin Avenue). The spot serves up delectable fried chicken and fish, ribs, meat loaf, and other homey soul food staples. We went there and declared "Daddy's is very much a great addition to the [near West Side] neighborhood."
5. Daddy Yo's Frozen Yogurt
Our dad-themed travels conclude with Daddy Yo's. Though the frozen yogurt shop wasn't long for Silver Spring, the franchise migrated to Greenfield, where it appears all things are yo…er, go for Daddy Yo's.
6. Grandma Ruth's Restaurant
What better testament to a restaurant's quality is there than employing "Grandma" in its name? Everyone loves their grandma's cooking, right? Out on Milwaukee's West Side, Grandma Ruth's whips up cuisine you need not be in the family to enjoy.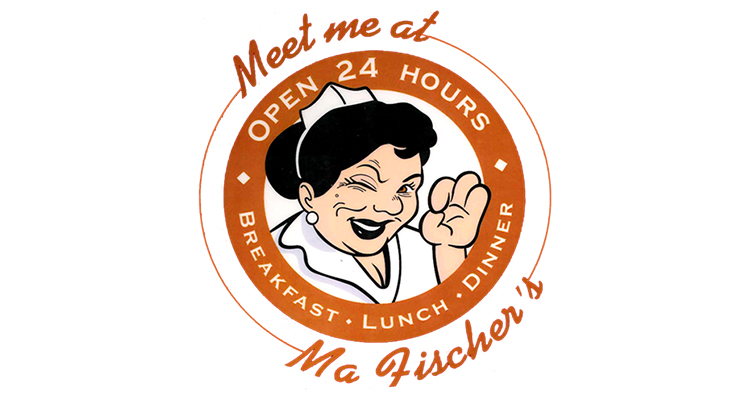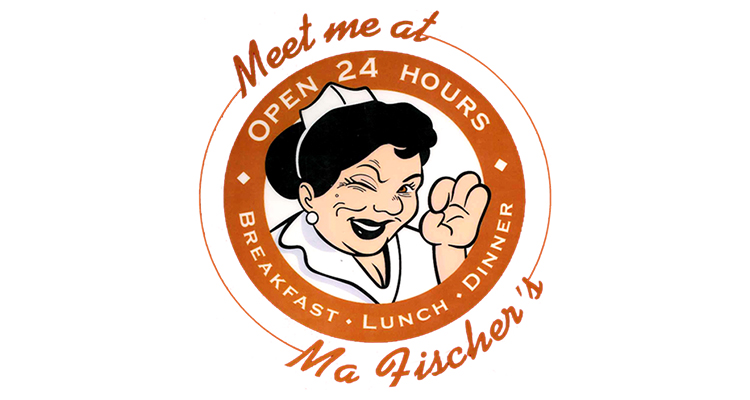 7. Ma Fischer's
Yeah, the East Side is changing…yada yada yada. Amid all the openings, closures, and conceptual shifts the neighborhood is sustaining, one of the few places to remain delightfully unchanged is Ma Fisher's. The 24-hour diner specializes in greasy breakfast delights and other American standards that help sustain hungry folks waiting to sober up after bar time.
8. Pita Brothers
Marquette students and falafel freaks of all ages have certainly become acquainted with the Pita Bros. The restaurant was originally started by the Swearingen brothers as a food truck back in 2009. Their success on the streets eventually gave these brothers a permanent home for satisfying pitas, rice bowls, halal meat, and falafel just off the MU campus.
9. Rocket Baby Bakery
After learning to walk in its flagship Wauwatosa location, Rocket Baby Bakery grew up and ventured into Milwaukee proper in 2014 with the opening of a satellite cafe in Bay View. Its top-notch baked goods, bread, soup, salad, and lunch fare all work together to make Rocket Baby one mother of a bakery.
10. Soup Bros.
Walker's Point welcomed a little brother into the neighborhood back in 1998 when Soup Bros. opened. No, it isn't owned by siblings, but New York-trained chef Richard Regner has quietly-yet-consistently warmed Milwaukee's spirits with rich soups and fresh baked bread for close to 20 years now. Regner opened a sandwich shop called Boo Boo's around the corner from Soup Bros. this year, but that's not a "family" business, so we have no more to say about that right now.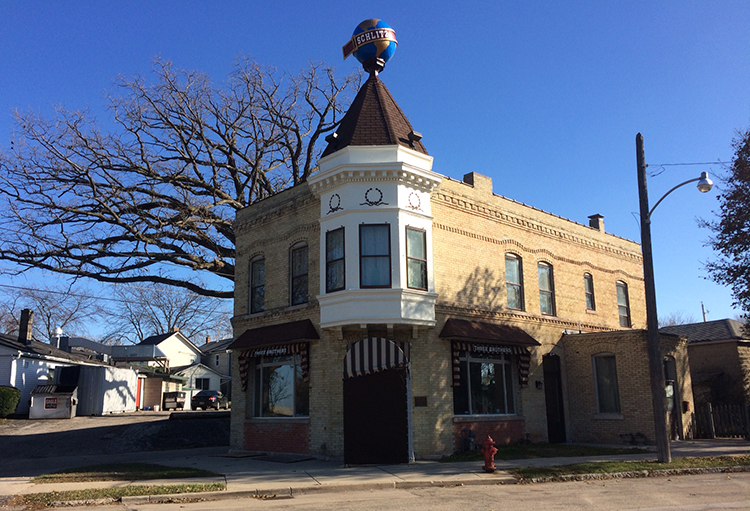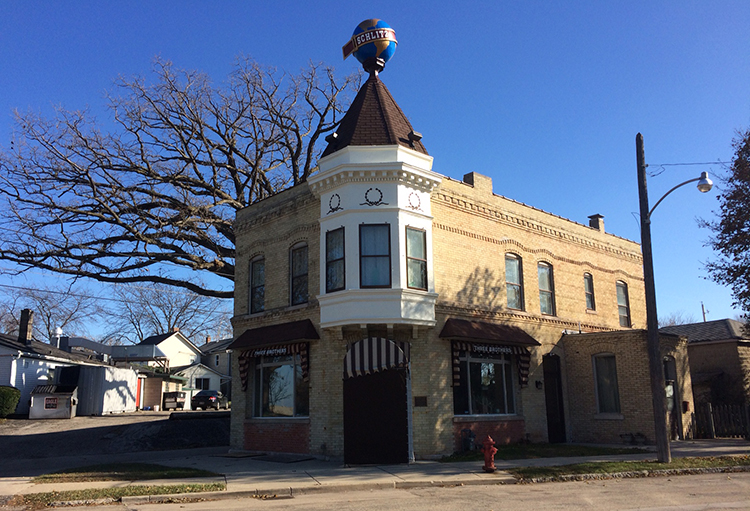 11. Three Brothers
If you look hard enough, you'll find Three Brothers tucked into a quiet residential segment of Bay View. The traditional Serbian restaurant won a James Beard Award in 2002 and has been a fairly well-kept secret among local foodies who don't want the nationally-regarded restaurant's quaint dining area to fill up.
12. Tres Hermanos
Milwaukee's other Three Brothers (aka Tres Hermanos) is an authentic Mexican restaurant in the Lincoln Village. With just a few miles sitting between them, it's conceivable you could have SIX combined Brothers in two consecutive meals. There have been worse things to aspire to.
13. Uncle Sonny's Pizza
So yeah, there's a pizza place with the word Uncle in its name. You get it by now, right? Uncle Sonny's Pizza is actually kind of close to Daddy's. Moving on!
14. Yo Mama
Yo Mama actually used to have a shop just across the street from Ma Fisher's on Farwell for a time. Sadly, it didn't last there, but Yo Mama is still going strong with its shop in Wauwatosa.