A new bar and grill is planned for the East Side. It's called, appropriately enough, East Side Bar And Grill.
The business is located in the former Seoul Korean Restaurant space at 2178 N. Prospect Ave. License paperwork filed with the city in August lists Uniqua L. Glaude as the sole owner of East Side Bar And Grill. (That paperwork also refers to the business as "Eastside Pub N Grill," though a new sign on the exterior of the building begs to differ.) Milwaukee Record has reached out to Glaude for more information. (Urban Milwaukee says the restaurant "will serve breakfast, lunch and dinner with a focus on soul food, like fried chicken and catfish.")
As for the information contained in the paperwork, it covers the basics: a proposed opening date (September 15, 2022), percentage of sales (50/50 alcohol and food), hours (10 a.m. – 12 a.m. Monday through Thursday; 10 a.m. – 2 a.m. Friday; 11 a.m. – 2 a.m. Saturday; 11 a.m. – 12 a.m. Sunday); and the fact that it will be a 21+ establishment. Rent is listed as $3,400 a month, which checks out with a listing on Riverwest Realty.
East Side Bar And Grill is located across the street from Urban Outfitters and the Prospect Avenue Colectivo, and right next door to that laundromat that was on fire this summer. Didn't there used to be a big Goodwill just to the south? Yeah, we think there used to be a big Goodwill just to the south. [UPDATE: Reader Sean R. informs us it was, in fact, a big Salvation Army drop-off location. He's right! Thanks, Sean!]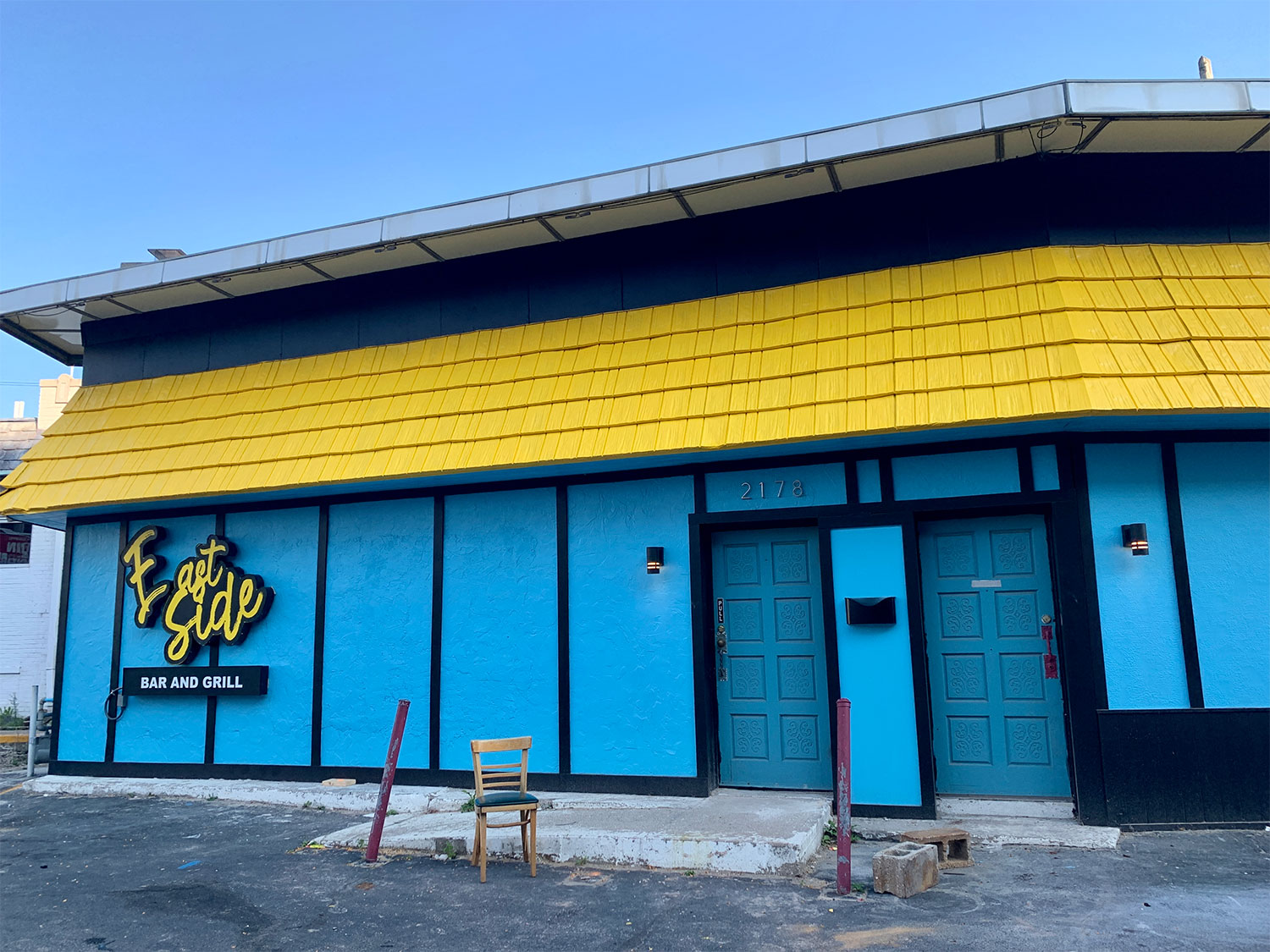 Exclusive articles, podcasts, and more. Support Milwaukee Record on Patreon.