Milwaukee loves donuts. Dozens of bakeries in the city and its surrounding suburbs help people get a sweet start to their day with long johns, crullers, jellies, powdered, cream-filled, cake donuts, and more. If you're looking for the "hole story" on Milwaukee-area breakfast pastries, let our Dollars For Donuts column be your guide.
Papas Bakery (6055 South Howell Ave., 414-483-9003) has been—in their own words—"creating some of the finest bakery in Milwaukee since 1975." Even though Papas has been in business for more than 40 years, it's quite possible you've driven by it without ever knowing it was there. Way down Howell Avenue, south of the airport and amid a bunch of chain restaurants near the border of Oak Creek, the long-tenured bakery quietly stands in its nondescript storefront as an affront time, decades of food trends, and far fancier area pasty purveyors.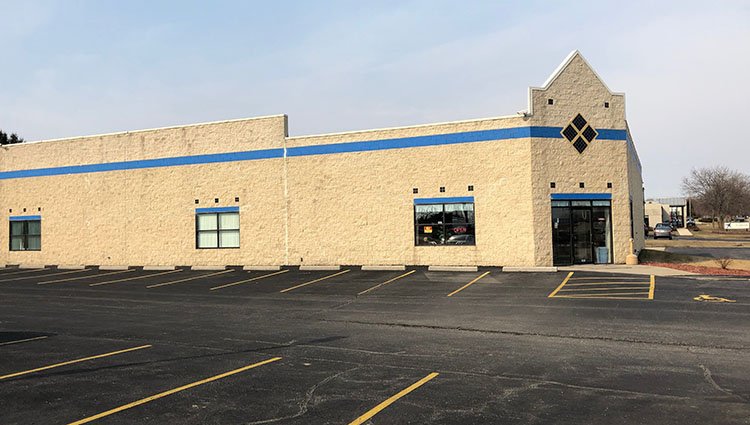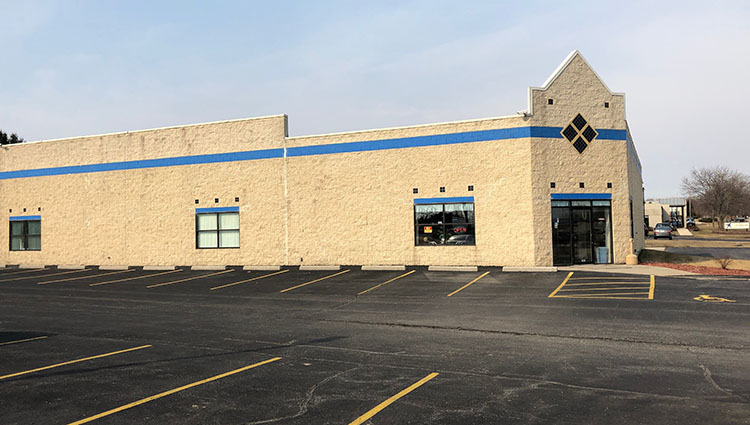 Earlier this week, we made our maiden journey to Papas—a place we vaguely knew existed, but mistook for a bargain bakery outlet when we first saw it. Fortunately, we weren't met with discount Hostess leftovers once we parked in the otherwise empty lot and entered the South Side retailer. Instead, we encountered high-quality bakery staples at throwback prices.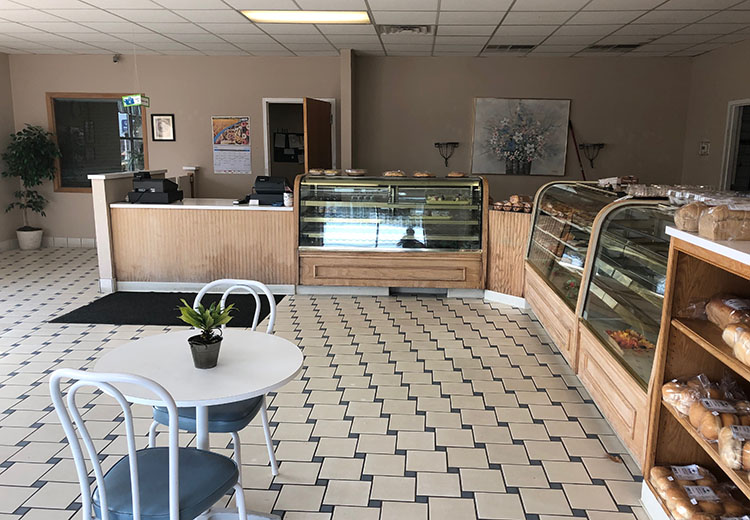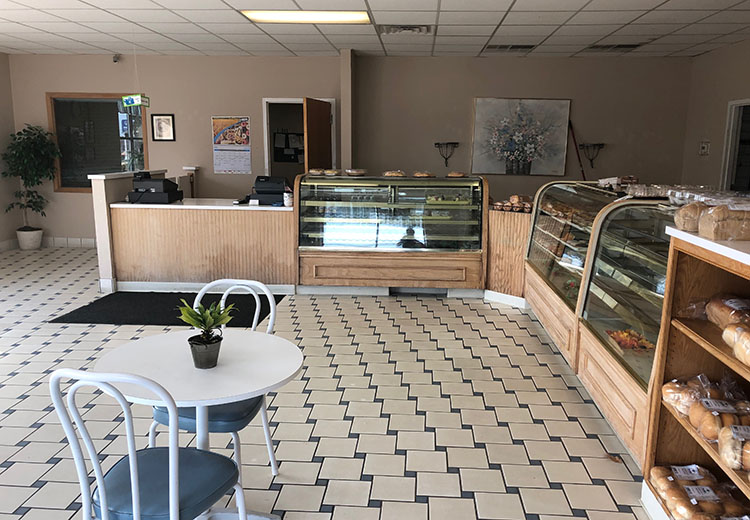 Papas' interior is almost as subtle as its simple exterior facade. The seating is minimal (two tables), in-store music was non-existent, and the decoration was simple. We'd guess that most of Papas' business comes through wholesale channels, with some income also being generated through people quickly stopping by to pick things up to enjoy elsewhere. We bypassed the small inventory of bread loaves, buns, cookies, and pies on the way to the donut case.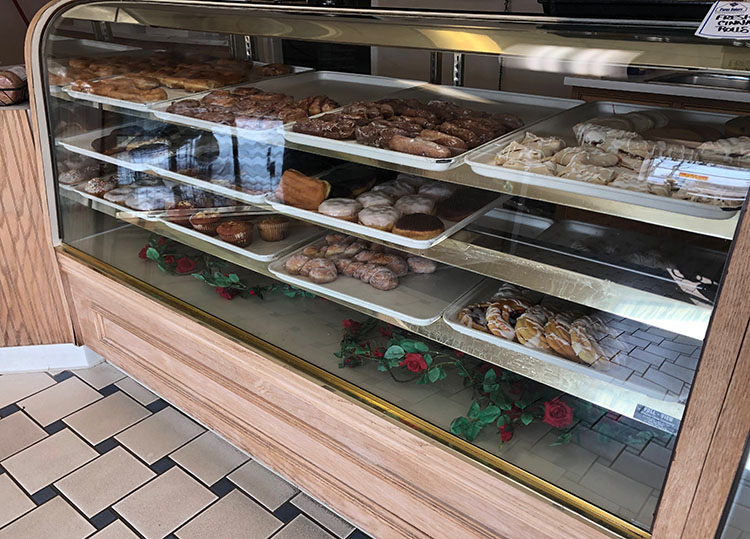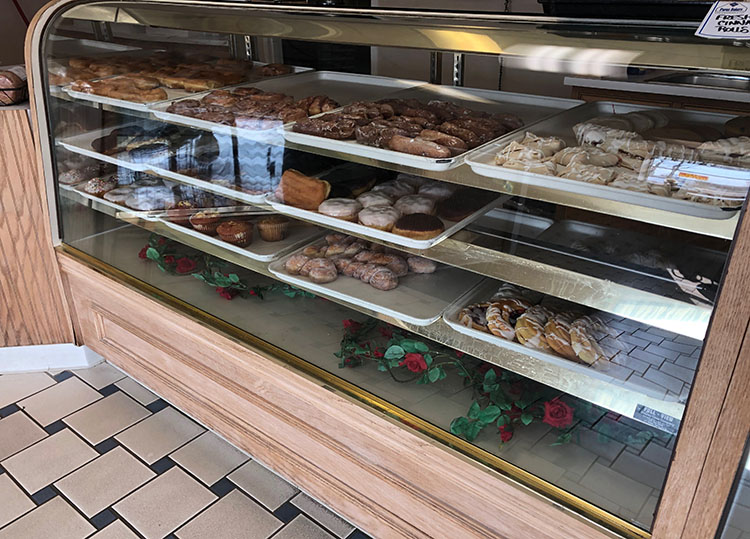 Admittedly, the donut selection at Papas isn't huge, so if you're looking for an elaborate cake donut with decadent drizzling and a breakfast cereal coating, this might not be the place for you. However, the bakery has all the morning mainstays and heavy-hitters you know and love. Out of the approximately 12-14 donut options on hand the day of our visit, we settled on the following six: sugar, cruller, raspberry-filled, vanilla with sprinkles, chocolate cream, and an apple fritter.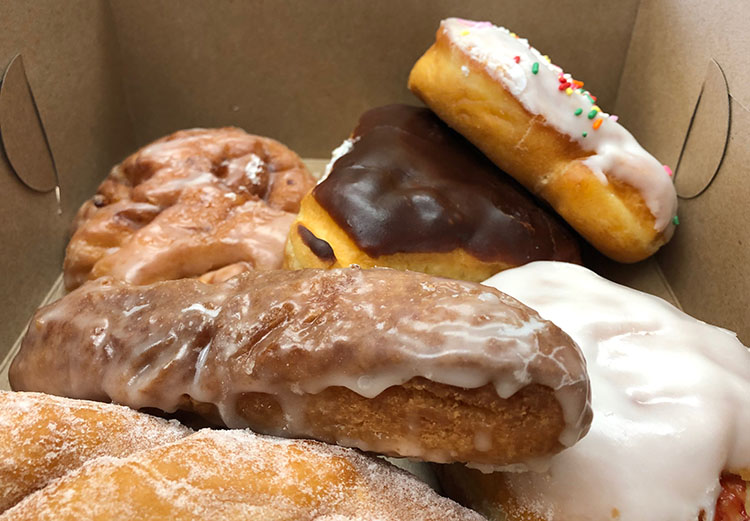 The cruller was one of the better ones we've had since starting this column, and the sugar donut was beautifully braided and generously coated with sweet granules. Both were so simple, but solid takes on bakery favorites. The chocolate cream was liberally piped full of vanilla cream that was super rich and delicious. Conversely, the raspberry-filled donut was somewhat lacking in filling, but we quite liked the berry-forward bites we managed to get. Both the apple fritter and the vanilla with sprinkles were made using cinnamon rolls, which was unexpected but ultimately nothing all that special.
Perhaps the most appealing aspect of Papas is its prices. Including sales tax, our half-dozen donuts came to a whopping total of $4.80. At a point in time where people can expect to spend upwards of $2.50 for each Frankensteined bakery creation in some swanky dine-in donut shops, it's refreshing to see there are still places who specialize in selling respectable renditions of the basics at late 20th century prices. It might lack in innovation, marketing prowess, and visibility, but Papas has done the job since 1975, and hopefully will continue to do so for many years to come.